Charles Lang was nominated for the Academy Award for Best Black and White Cinematography at the 17th Academy Awards. Edith Head designed the costumes.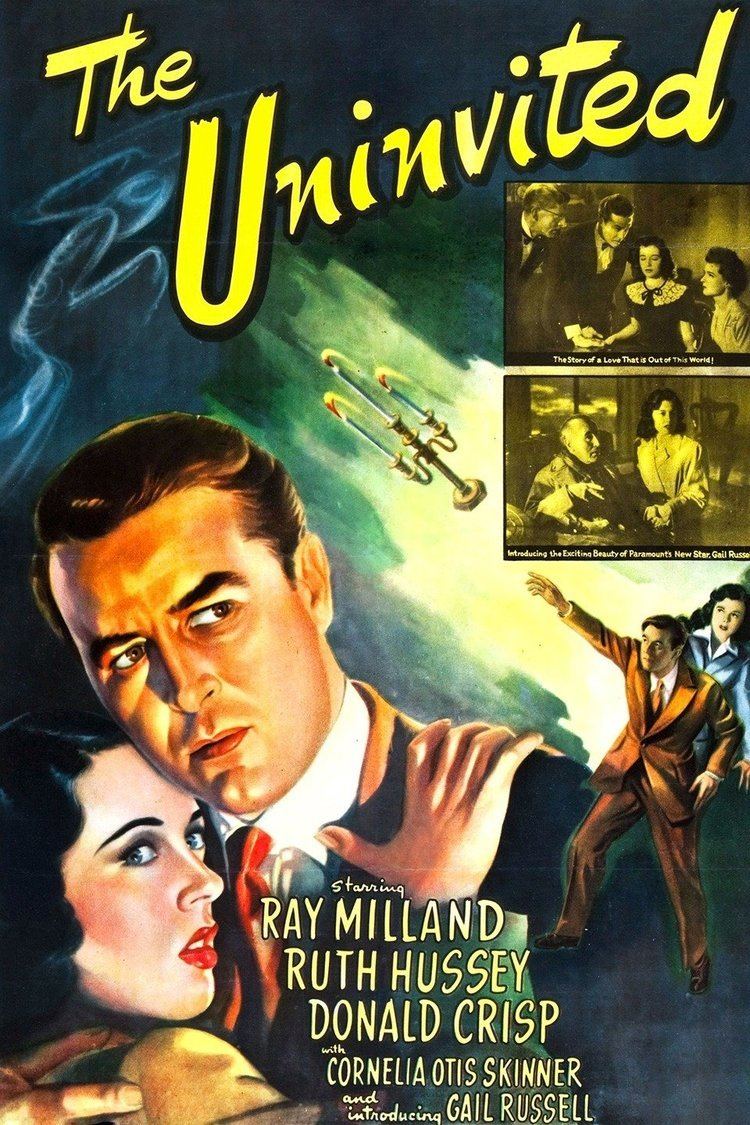 In 1937, London music critic and composer Roderick "Rick" Fitzgerald (Ray Milland) and his sister Pamela (Ruth Hussey) fall in love with Windward House, an abandoned seaside house, during a holiday on Cornwall's rocky coast. They purchase it for an unusually low price from Commander Beech (Donald Crisp).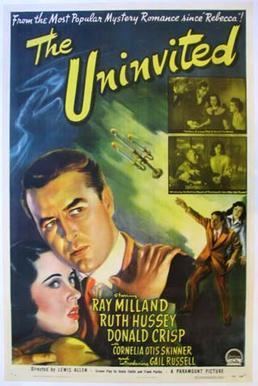 Rick and Pamela meet Beech's 20-year-old granddaughter, Stella Meredith (Gail Russell), who lives with her grandfather in the nearby town of Biddlecombe. Stella is deeply upset by the sale because of her attachment to the house, despite its being where her mother died. The commander has forbidden Stella to enter the house or to see Rick. However, she gains access to Windward House through Rick, who has become infatuated with her.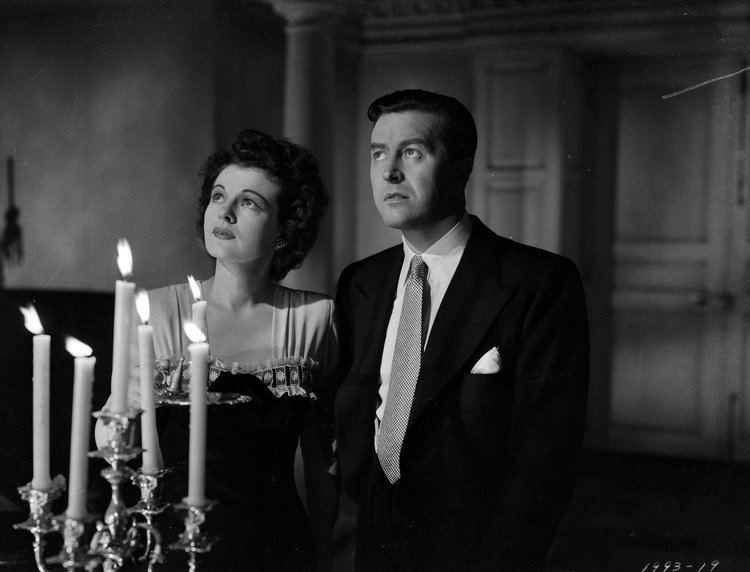 The Fitzgeralds' initial enchantment with the house diminishes when they unlock an artist's studio where they feel an inexplicable chill. Just before dawn, Rick hears the eerie sobs of an unseen woman, a phenomenon that Pamela investigates whilst awaiting her brother's return with their Irish housekeeper, Lizzie Flynn (Barbara Everest). The superstitious Lizzie notices a peculiar draft on the stairs. Rick and Pamela must face the obvious: Windward House is haunted.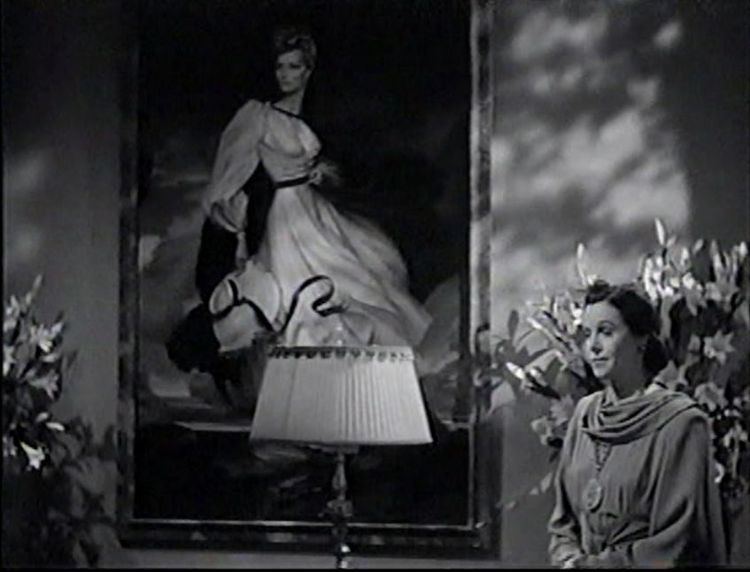 When Stella comes to Windward for dinner, she senses a spirit. Rather than fearing it, she associates the calming presence with her mother. Also, the strong scent of mimosa is that of her mother's favorite perfume. Suddenly she dashes out towards the very cliff from which her mother Mary fell to her death seventeen years earlier. Rick catches her just before she reaches the edge. Stella professes to have no recollection of the near-fatal incident.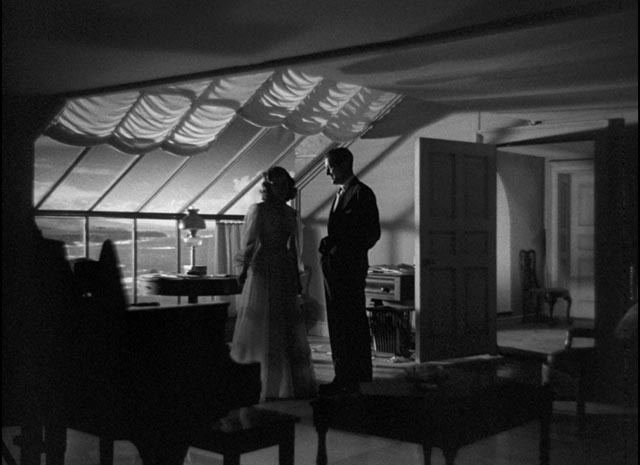 The Fitzgeralds and the town physician, Dr. Scott (Alan Napier), investigate. They learn that Stella's father, a painter, had had an affair with his model, a Spanish gypsy named Carmel. Stella's mother, Mary Meredith, from all accounts a beautiful and virtuous woman, found out and took Carmel to Paris, leaving her there. Subsequently, Carmel returned to England, stole the infant Stella from Windward, and, during a confrontation, flung Mary Meredith off the cliff to her death. Shortly afterward, Carmel became ill and died.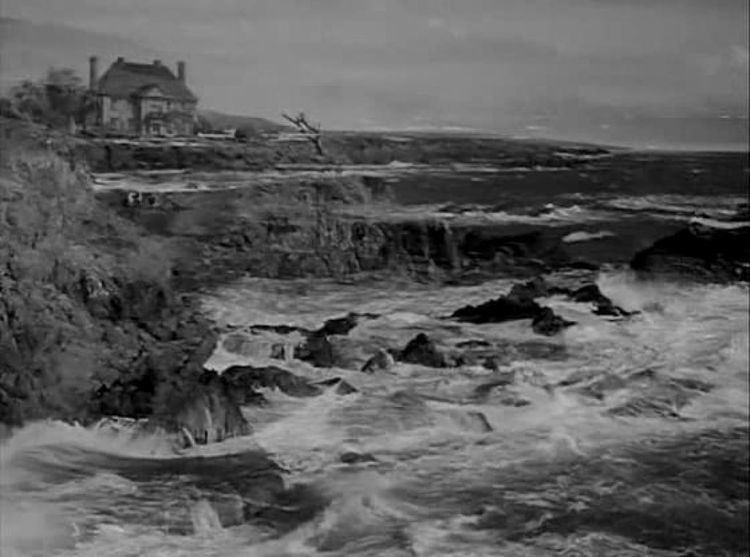 Rick tries to dissuade Stella from her dangerous attraction to Windward by staging a séance to convey the "message" that her mother wants her to stay away. However, the ghost takes over and communicates that it is guarding Stella. Stella becomes possessed by the spirit and begins muttering in Spanish. Distressed by Stella's renewed involvement with Windward, Beech sends Stella to a sanitorium run by Miss Holloway (Cornelia Otis Skinner), Mary's friend and confidante. The Fitzgeralds visit and question Holloway, unaware that Stella is confined there. Holloway explains that after Mary's death, she took care of Carmel, who had contracted pneumonia and eventually died of it. Looking through the records of the previous village physician, Dr. Scott discovers that Holloway may have hastened Carmel's death.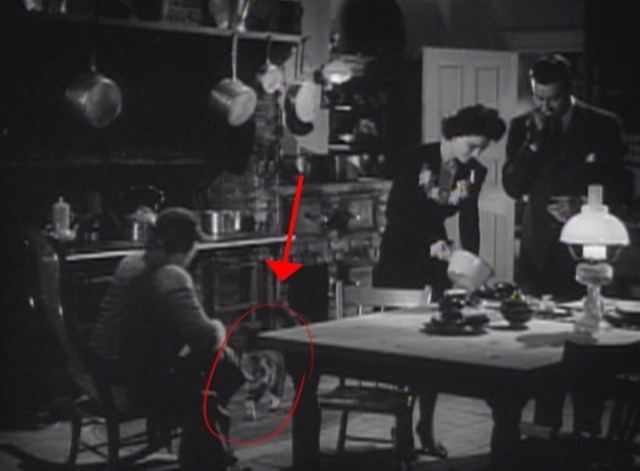 The doctor is called away to care for an ailing Beech, who tells him that Stella is at the sanitorium. Rick, Pam, and Scott telephone Miss Holloway to inform her that they are on their way. Holloway deceives Stella, saying that the Fitzgeralds have invited her to live with them. Stella happily takes the train home. Holloway tells the would-be rescuers that Stella is on her way to Windward House. There Stella finds only her grandfather in the studio. He begs Stella with his last strength to get out, but she remains at his side. When a ghost manifests, the commander succumbs to a heart attack. Stella welcomes the ghost, believing it to be her mother, but the apparition frightens her, and she flees towards the cliff.
Rick and Dr. Scott get there just in time to pull Stella from the crumbling cliff to safety. Back inside, the group is drawn again to the physician's journal, which the friendly spirit has opened to a certain page. They discover that Carmel gave birth to a child in Paris, where Stella herself was born. The truth becomes clear: Carmel is Stella's mother. Stella's realization of her true parentage frees Carmel's spirit to leave Windward. Something evil, though, has remained. After sending everyone away, Rick confronts the spirit of Mary Meredith, telling her that they are no longer afraid of her and that she has no power over them any longer. Defeated, Mary's spirit departs.
Ray Milland as Roderick Fitzgerald
Ruth Hussey as Pamela Fitzgerald
Donald Crisp as Commander Beech
Cornelia Otis Skinner as Miss Holloway
Dorothy Stickney as Miss Bird
Barbara Everest as Lizzie Flynn
Alan Napier as Dr. Scott
Gail Russell as Stella Meredith
Uncredited cast members include Holmes Herbert, Queenie Leonard, Betty Farrington, and Moyna Macgill.
The Uninvited was among the first Hollywood feature films to portray a haunting as an authentic supernatural event. Previously, ghosts had often been played for comedy (The Ghost Goes West, 1936; Topper, 1937), were revealed to be practical jokes (Blondie Has Servant Trouble, 1940) or as a subterfuge to obscure an illegal activity (The Cat and the Canary, 1939; Abbott and Costello's Hold That Ghost, 1941).
Paramount added special effects to the film, having decided at the last moment to emphasize its "supernatural premise"; those effects were removed by censors when the film was distributed in England.
Victor Young's score produced a popular hit, "Stella by Starlight", based on the film's main theme. "Stella by Starlight", now a jazz standard, is prized by players for its haunting and rich harmony. It has been recorded numerous times, by such artists as Miles Davis, Stan Getz and Dexter Gordon, and as a vocal (with lyrics by Ned Washington) by singers Dick Haymes, Frank Sinatra, Ray Charles, Tony Bennett, Ella Fitzgerald among others.
Upon the film's February 1944 release, Bosley Crowther said it was "as solemnly intent on raising gooseflesh as any ghost-story weirdly told to a group of shivering youngsters around a campfire on a dark and windy night."
As of March 2016, the film holds a rating of 94% on Rotten Tomatoes, based on 18 reviews with an average rating of 8/10. According to Turner Classic Movies, the film is a "handsomely mounted thriller with a first-rate cast, atmospheric cinematography by Charles Lang, Victor Young's emotionally gripping score, and a highly original story that invites Freudian interpretations of the characters while inserting a lesbian subtext and a droll sense of humor....While it might have chilled audiences of its era, The Uninvited is not a frightening film by contemporary standards. It is, however, an intriguing mood piece, as subtle and suggestive in its imagery as the best of Val Lewton's work."
In 2009, director Martin Scorsese placed The Uninvited on his list of the 11 scariest horror films of all time. Guillermo Del Toro also lists the film as one of the horror films to have scared and affected him.
The Screen Guild Theater presented a half-hour radio adaptation of The Uninvited on August 28, 1944, with Ray Milland, Ruth Hussey and Betty Field. A 30-minute radio adaption was also presented on Screen Directors Playhouse November 18, 1949, with Ray Milland, June Foray and John Dehner.
The Uninvited was released on Region 2 DVD in 2012 by Exposure Cinema, a British company that specializes in limited collector's editions of overlooked Hollywood films.
The Criterion Collection released DVD and Blu-ray Disc versions of The Uninvited in October 2013, featuring a new 2K digital film restoration, with uncompressed monaural soundtrack on the Blu-ray version.
Selections from Victor Young's score for The Uninvited were recorded in 1997 by the Moscow Symphony Orchestra, conducted by William T. Stromberg. The recording was released on CD by Marco Polo Records and Naxos Records, and is available on iTunes.