Having already stolen two from the set of three priceless Napoleon Diamonds, expert jewel thief Max Burdett (Pierce Brosnan) decides to retire on a tropical island with his girlfriend and partner-in-crime, Lola (Salma Hayek). Fate intervenes, however, when Max discovers the third and final diamond is sitting on a docked cruise ship on his very island. It should be a simple job, but FBI agent Stan Lloyd (Woody Harrelson) shows up to make sure Max doesnt get any ideas.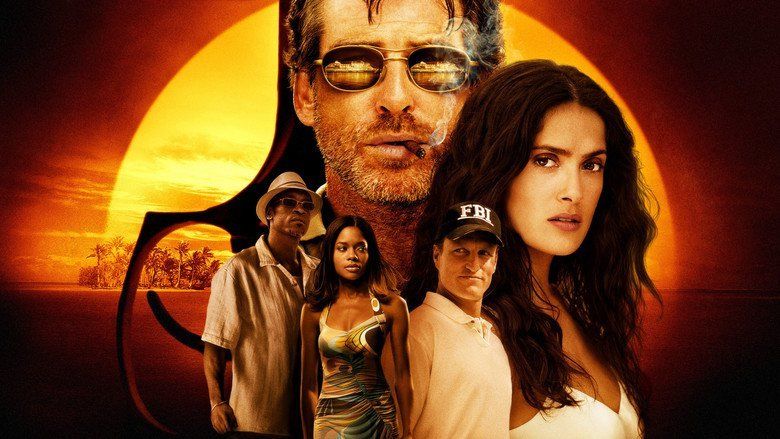 After the Sunset is a 2004 action comedy film starring Pierce Brosnan as Max Burdett, a master thief caught in a cat-and-mouse game with FBI agent Stan Lloyd, played by Woody Harrelson. The film was directed by Brett Ratner and shot in the Bahamas.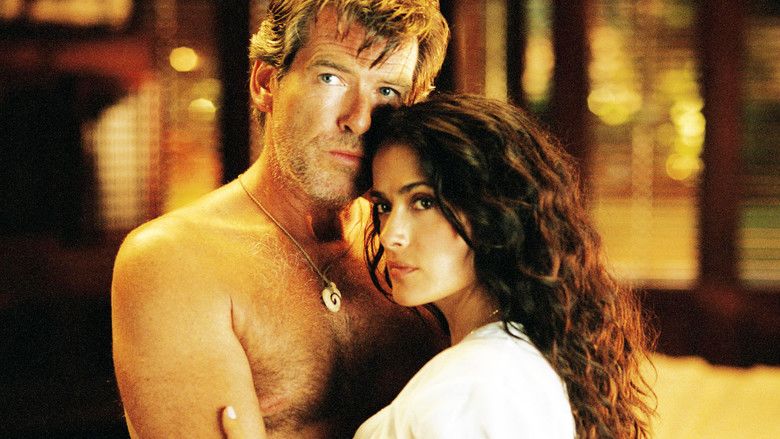 Two master thieves (Brosnan and Hayek) are finally retiring after one last succesful mission. Residing in their own tropical paradise, their old nemesis, FBI Agent Stan P. Lloyd shows up to make sure they really are retired. Docked in the port is an ocean liner called the "Diamond Cruise" and Stan is convinced that they're not really retired at all, and that this is the next set up.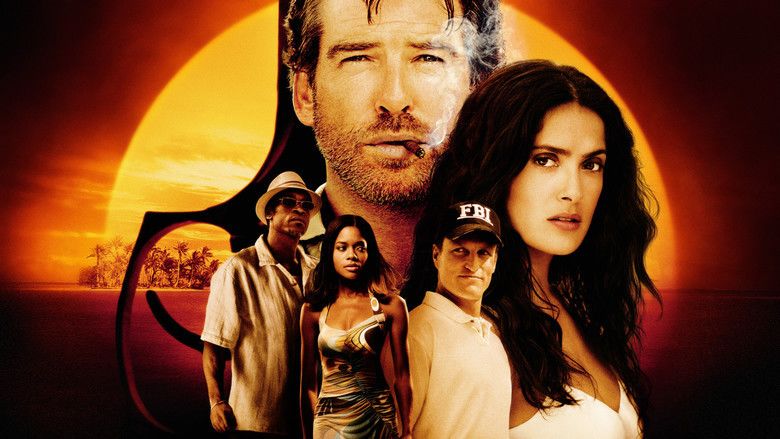 Master thief Max Burdett (Pierce Brosnan) and his beautiful accomplice, Lola Cirillo (Salma Hayek), steal the second of three famous diamonds, known as the Napoleon diamonds, from FBI Agent Stanley P. Lloyd (Woody Harrelson). But Lloyd shoots Max before passing out from being gassed by the thieves. Max survives and tells Lola to get the diamond. She does, leaving in its place the one-dollar bill that she had received as a tip for washing the agents windshield (while in disguise). Max and Lola then fly to Paradise Island in The Bahamas.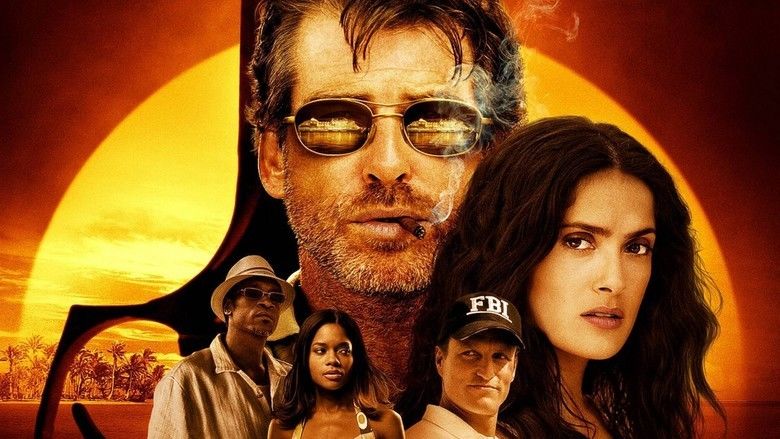 Burdett unwittingly turns the tables and befriends the frustrated detective Lloyd, showing him the pleasures that Paradise Island has to offer, even paying for the most expensive suite, the bridge suite, for as long as Lloyd is there. Lloyd, out of his element, adapts quickly to the easy-going Caribbean lifestyle.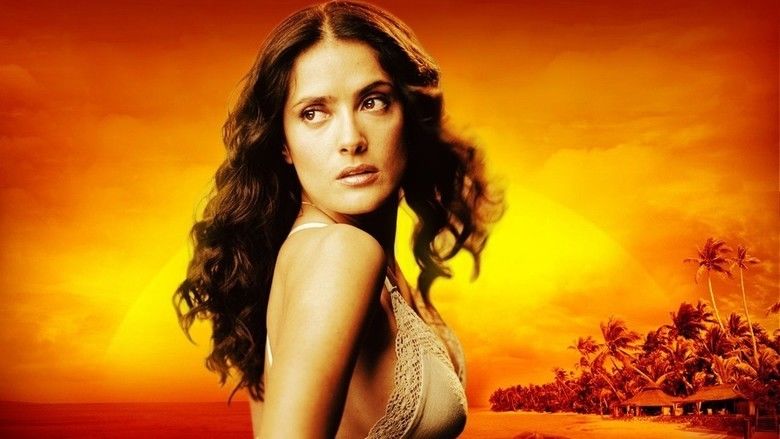 Burdett, still wanting the diamond for himself, pretends to work with Moore, and gives him a fake plan as to how he would steal the diamond (which he earlier related to Stan). Stan however has teamed up with local police constable Sophie (Naomie Harris) to catch Burdett, and tails him to Junkanoo, a local parade, where Max loses him, warning that he shouldnt tail so closely before he is hit in the face by a tuba player swinging his tuba by Maxs request. Lola kicks Max out after he breaks his promise to spend their first sunset on her new deck she had been working on and after she finds out he lied about writing his vows to her. Max is forced to bunk with Stan, and they share their thoughts about each others lives. The next morning, the authorities and Sophie discover them, revealing that Stans FBI license is suspended.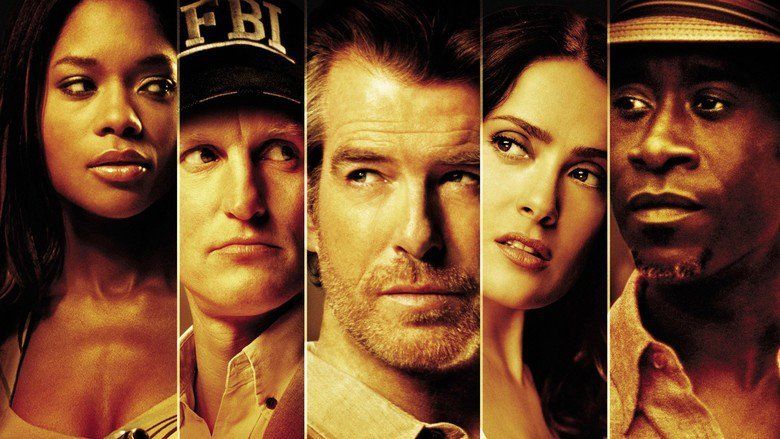 The next day, Max is met by Stan while celebrating, who tells him he was never drunk the night Burdett had to bunk with him, and details how he let Max do all the work while he later recovered the diamond. Max concedes that his nemesis has won this time, and is simply happy to live out his life with and watch sunsets with Lola. However, he has fun with Stan when he tries to leave by remote controlling his car again, promising Lola it is the last time.
Pierce Brosnan as Max Burdett
Salma Hayek as Lola Cirillo
Woody Harrelson as Stan Lloyd
Don Cheadle as Henri Moore
Naomie Harris as Sophie
Rex Linn as Agent Kowalski, a fellow FBI agent.
Mykelti Williamson as Agent Stafford
Troy Garity as Luc
Obba Babatunde as Zacharias
Michael Bowen as FBI Driver
Russell Hornsby as Jean-Paul, Moores bodyguard
Mark Moses as Lakers FBI Agent
Chris Penn as Rowdy Fan
Joel McKinnon Miller as Wendell
Alan Dale as Security Chief
Noemie Lenoir as Moores Girl
John Michael Higgins as Hotel Manager (uncredited)
The film also features several cameos, including Gary Payton, Karl Malone, Chris Penn, Phil Jackson, Jeff Garlin, Dyan Cannon, Edward Norton and Shaquille ONeal as themselves.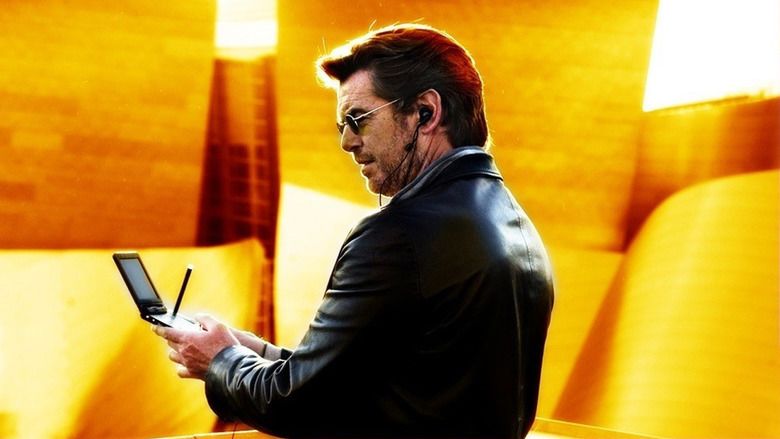 Paul Zbyszewskis original screenplay for After the Sunset was discovered by producers Beau Flynn and Tripp Vinson, both known for producing movies such as Tigerland (2000) and Requiem for a Dream (2000). The script was purchased by New Line Cinema and the producers hired Australian screenwriter Craig Rosenberg to create a re-write. Both the studio and the producers agreed that their first choice for the role of master thief Max Burdett was Pierce Brosnan. Salma Hayek, Oscar-nominated for her role in Frida (2002), was the next to join the cast.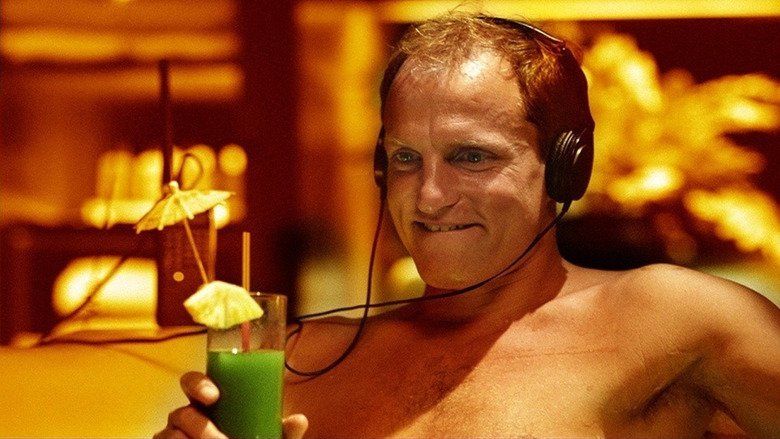 Next to join the cast was director Brett Ratner. The film had originally been scheduled to be directed by John Stockwell but Stockwell dropped out due to creative differences. Talking about joining the movie, Ratner said: "I love caper films. There are so many great films in this genre, but what makes After the Sunset different is that its a heist movie that has a combination of great relationships, heart and comedy."
Chris Tucker and Jackie Chan were both offered to film cameos as American police officers (a nod to the Rush Hour series which Brett Ratner also directed) but turned them down.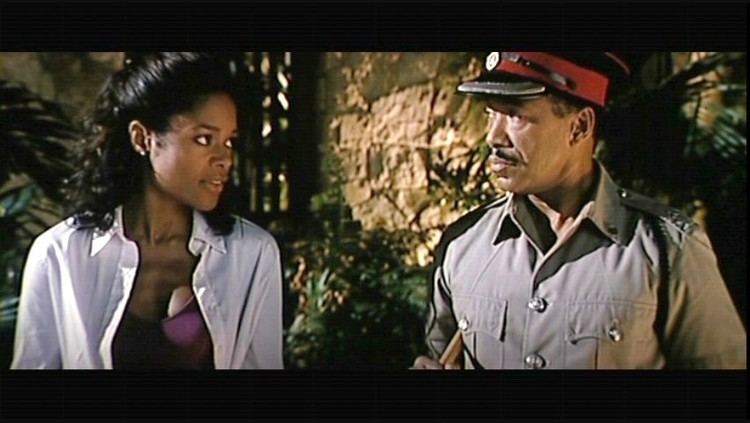 With the two leads set, Woody Harrelson was cast in the role of Burdett's nemesis, FBI agent Stanley Lloyd. Harrelson said during promotion: "When this movie came along, I loved it right away." Don Cheadles casting marked a third collaboration with Ratner, following The Family Man (2000) and Rush Hour 2 (2001). The role of Sophie, the Bahamian cop, was the next role to be cast. British actress Naomie Harris landed the role.
With the majority of the script set on an island in the Caribbean, the filmmakers decided to shoot in The Bahamas, Basing their production out of Kerzner Internationals Atlantis resort in Nassau, cast and crew flew in from Los Angeles, Miami and New York City to commence filming.
After the Sunset was generally panned by critics and has a 19% approval rating based on 134 reviews from critics at the review aggregator website Rotten Tomatoes, with the critical consensus "A slick but bland thriller." At the website Metacritic, which utilizes a normalized rating system, the film earned a rating of 38/100 based on 32 reviews.
The film opened at #3 in the North American box office, earning $11,100,392 in its opening weekend, with its widest release in 2,819 theaters. It grossed $28,331,233 domestically and $33,016,564 in international markets, adding up to a worldwide gross of $61,347,797.