Years active

1994–present







Full Name

Wesley Wales Anderson

Born

May 1, 1969 (age 46) (

1969-05-01

)

Houston, Texas, U.S.

Education

Westchester High SchoolSt. John's School

Alma mater

University of Texas at Austin

Occupation

Film director, film producer screenwriter, actor

Relatives

Eric Chase Anderson (brother)

Siblings

Eric Chase Anderson, Mel Anderson

Parents

Texas Anderson, Melver Anderson

Movies

The Grand Budapest Hotel, Moonrise Kingdom, The Royal Tenenbaums, The Life Aquatic with Stev, Fantastic Mr Fox




Similar People

Bill Murray, Jason Schwartzman, Owen Wilson, Ralph Fiennes, Paul Thomas Anderson
Director s brief wes anderson
Wesley Wales Anderson (born May 1, 1969) is an American film director, film producer, screenwriter, and actor. His films are known for their distinctive visual and narrative style.
Contents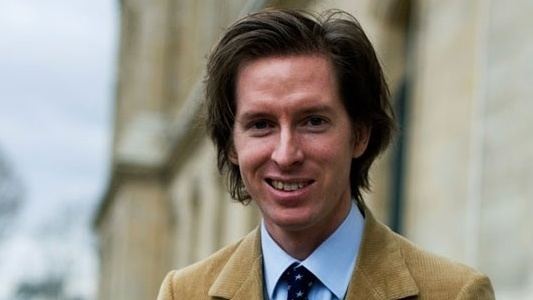 Anderson was nominated for the Academy Award for Best Original Screenplay for The Royal Tenenbaums in 2001, Moonrise Kingdom in 2012 and The Grand Budapest Hotel in 2014, as well as the Academy Award for Best Animated Feature for Fantastic Mr. Fox in 2009. He received his first Academy Award nomination for Best Director and won the Golden Globe Award for Best Motion Picture – Musical or Comedy for The Grand Budapest Hotel in 2014. He also received the BAFTA Award for Best Original Screenplay in 2015. His films are produced under his American Empirical Pictures banner.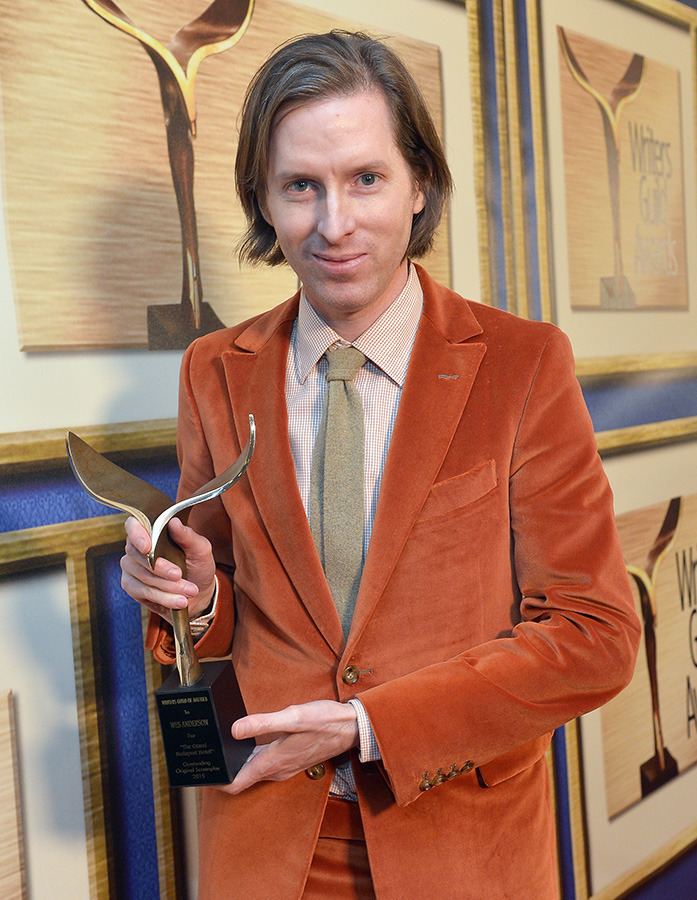 Anderson is regarded by many as a modern-day example of the auteur. He has received consistent praise from critics for his work, and three of his films – The Royal Tenenbaums, Moonrise Kingdom, and The Grand Budapest Hotel – appeared in BBC's 2016 poll of the greatest films since 2000.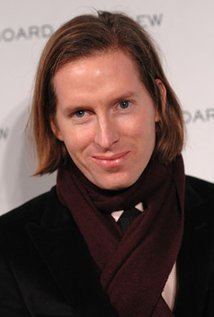 Wes anderson profile ep 20 january 13th 2015
Early life
Wesley Wales Anderson was born on May 1, 1969, in Houston, Texas. He is the son of Texas Ann (Burroughs), a realtor and archaeologist, and Melver Leonard Anderson, who worked in advertising and public relations. He is the second of three boys; his parents divorced when he was eight. His elder brother, Mel, is a physician, and his younger brother, Eric Chase Anderson, is a writer and artist whose paintings and designs have appeared in several of Anderson's films. Anderson is of Swedish and Norwegian ancestry.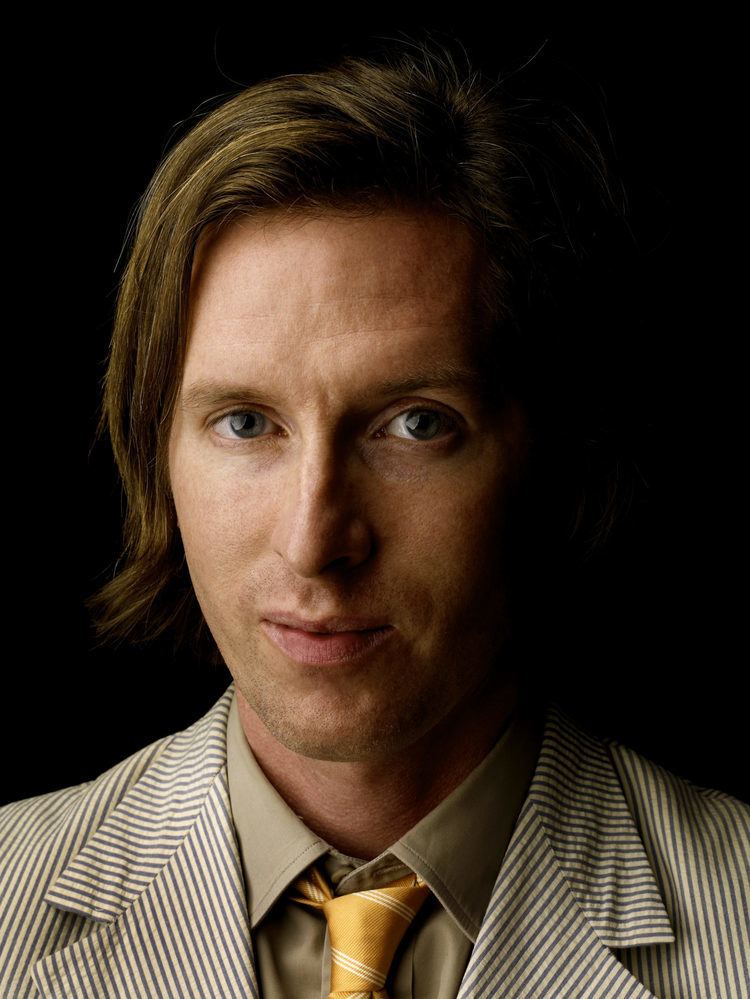 He graduated from St. John's School in Houston in 1987, which he later used as a prominent location throughout Rushmore. As a child, Anderson made silent films on his father's Super 8 camera, starring his brothers and friends, although his first ambition was to be a writer. Anderson attended college while working part-time as a cinema projectionist. He graduated from the University of Texas at Austin with a degree in philosophy in 1990, where he met future frequent collaborator Owen Wilson.
Film career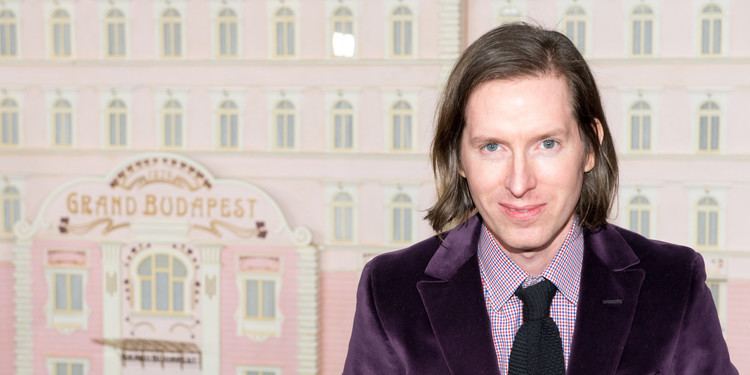 Anderson's first film was Bottle Rocket (1996), based on a short film that he made with Luke and Owen Wilson. It was a crime caper about a group of young Texans aspiring to achieve major heists. It was well reviewed but performed poorly at the box office.
Anderson's next film was Rushmore (1998), a quirky comedy about a high school student's crush on an elementary school teacher starring Bill Murray and Jason Schwartzman. It was a critical success. Murray has since appeared in every Anderson film to date. In 2000, filmmaker Martin Scorsese praised Bottle Rocket and Rushmore.
The Royal Tenenbaums (2001) was Anderson's next comedy-drama film, about a successful artistic New York City family and its ostracized patriarch. It represented his greatest success until Moonrise Kingdom in 2012, earning more than $50 million in domestic box office receipts. The Royal Tenenbaums was nominated for an Academy Award and ranked by an Empire poll as the 159th greatest film ever made.
Anderson's next feature was The Life Aquatic with Steve Zissou (2004) about a Jacques Cousteau-esque documentary filmmaker played by Bill Murray. It serves as a classic example of Anderson's style, but its critical reception was less favorable than his previous films, and its box office did not match the heights of The Royal Tenenbaums. In September 2006, Steely Dan's Walter Becker and Donald Fagen released a tongue-in-cheek "letter of intervention" for Anderson's artistic "malaise" following the disappointing commercial and critical reception of The Life Aquatic with Steve Zissou, proclaiming themselves to be fans of "World Cinema" and of Anderson in particular. They offered Anderson their soundtrack services for his The Darjeeling Limited, including lyrics for a title track.
The Darjeeling Limited (2007) was about three emotionally distant brothers traveling together on a train in India. It reflected the more dramatic tone of The Royal Tenenbaums but faced criticisms similar to The Life Aquatic. Anderson has acknowledged that he went to India to film the 2007 movie, partly as a tribute to Indian filmmaker Satyajit Ray whose "films have also inspired all my other movies in different ways" (the film is dedicated to him). The film starred Anderson staples Jason Schwartzman and Owen Wilson in addition to Adrien Brody, and the script was co-written by Anderson, Schwartzman, and Roman Coppola.
In 2008, Anderson was hired to write the screenplay of the American adaptation of My Best Friend, a French film, for producer Brian Grazer; Anderson's first draft was titled "The Rosenthaler Suite".
Anderson's stop motion animation adaptation of the Roald Dahl book Fantastic Mr Fox was released in 2009. The film was highly praised and nominated for the Academy Award for Best Animated Feature, although not earning much more than its production budget.
Following the critical success of Fantastic Mr. Fox, Anderson made Moonrise Kingdom which opened the Cannes Film Festival 2012. The film was emblematic of Anderson's style, was a financial success, and earned Anderson another Academy Award nomination for his screenplay.
Anderson's latest film The Grand Budapest Hotel (2014) starred Ralph Fiennes, Jude Law, F. Murray Abraham, and Saoirse Ronan, along with several of his regular collaborators including Bill Murray, Owen Wilson, and Jason Schwartzman. It is set in the 1930s and follows the adventures of M. Gustave, the hotel's concierge, making "a marvelous mockery of history, turning its horrors into a series of graceful jokes and mischievous gestures", according to The New York Times. The film represented one of Anderson's greatest critical and commercial successes, grossing nearly $175 million worldwide and earning dozens of award nominations, including nine Oscar nominations with four wins. These nominations also included his first for Best Director.
In October 2015, Anderson announced that he would be returning to the realm of stop-motion animation in a film about dogs. He announced the film's title Isle of Dogs in a video made to fund a film preservation program in December 2016. The voice cast will include Bill Murray, Bryan Cranston, Tilda Swinton, Frances McDormand, Scarlett Johansson, Greta Gerwig, Jeff Goldblum, F. Murray Abraham, Harvey Keitel, Akira Ito, Akira Takayama, Koyu Rankin, Courtney B. Vance, Yoko Ono, and Edward Norton. Production on the film started in England in October 2016, and it has an anticipated 2018 release date.
Anderson has also created several notable short films. In addition to the original Bottle Rocket short, he made the Paris-set Hotel Chevalier (2007), which was created as a prologue to The Darjeeling Limited and starred Jason Schwartzman and Natalie Portman, and the Italy-set Castello Cavalcanti (2013), which was produced by Prada and starred Jason Schwartzman as an unsuccessful race-car driver. Additionally, he has directed a number of television commercials for companies such as Stella Artois and Prada, including an elaborate American Express ad, in which he starred as himself.
Anderson's cinematic influences include François Truffaut, Louis Malle, Satyajit Ray, John Huston, Mike Nichols, Hal Ashby, Stanley Kubrick, Martin Scorsese, Orson Welles, and Roman Polanski.
Directing techniques
Anderson has a unique directorial style that has led several critics to consider him an auteur. Some of the best-known idiosyncrasies of his works are discussed below.
Themes and stories
Anderson has chosen to direct mostly fast-paced comedies marked by more serious or melancholic elements, with themes often centered on grief, loss of innocence, dysfunctional families, parental abandonment, adultery, sibling rivalry and unlikely friendships. His movies have been noted for being unusually character-driven, and by turns both derided and praised with terms like "literary geek chic". The plots of his movies often feature thefts and unexpected disappearances, with a tendency to borrow liberally from the caper genre.
Visual style
Anderson has been noted for his extensive use of flat space camera moves, obsessively symmetrical compositions, snap-zooms, slow-motion walking shots, a deliberately limited color palette, and hand-made art direction often utilizing miniatures. These stylistic choices give his movies a highly distinctive quality that has provoked much discussion, critical study, supercuts, and mash-ups, and even parody. Many writers, critics, and even Anderson himself, have commented that this gives his movies the feel of being "self-contained worlds", or a "scale model household". According to Michael Chabon, with "a baroque pop bent that is not realist, surrealist or magic realist", but rather might be described as "fabul[ist]".
From The Life Aquatic on, Anderson has relied more heavily on stop motion animation and miniatures, even making an entire feature with stop motion animation with Fantastic Mr. Fox.
Soundtracks
Anderson frequently uses pop music from the 1960s and '70s on the soundtracks of his films, and one band or musician tends to dominate each soundtrack. In Rushmore, Cat Stevens and British Invasion groups featured prominently, The Royal Tenenbaums included songs recorded by Nico and The Velvet Underground, The Life Aquatic was replete with David Bowie including both originals and covers performed by Seu Jorge, The Kinks appeared on the soundtrack for The Darjeeling Limited and Rushmore, The Beach Boys in Fantastic Mr. Fox, and Hank Williams for Moonrise Kingdom. (Much of Moonrise Kingdom is filled with the music of Benjamin Britten, which is tied to a number of major plot points for that film) The Grand Budapest Hotel, which is mostly set in the 1930s, is notable for being the first Anderson film to eschew using any pop music, and instead used original music composed by Alexandre Desplat. Its soundtrack was the most acclaimed, winning Desplat the Academy Award for Best Original Score, the BAFTA Award for Best Film Music and World Soundtrack Award for Best Original Score of the Year. The soundtracks for his films have often brought renewed attention to the artists featured, most prominently in the case of "These Days", which was used in The Royal Tenenbaums.
Personal life
Anderson is in a relationship with Lebanese writer, costume designer and voice actress Juman Malouf. The two had a daughter in 2016, who is named after a character from the film The Mortal Storm. Wes currently lives in Paris but has spent a majority of his life in New York.
He is the brother of artist Eric Chase Anderson, who illustrated the Criterion Collection releases of Anderson's films (except for Moonrise Kingdom) and provided the voice of Kristofferson Silverfox in Fantastic Mr. Fox.
Recurring collaborators
Anderson's films feature many recurring actors, crew members, and other collaborators, including the Wilson brothers (Owen, Luke, and Andrew), Bill Murray, Willem Dafoe, Jeff Goldblum, Edward Norton, Seymour Cassel, Anjelica Huston, Jason Schwartzman, Kumar Pallana and son Dipak Pallana, Stephen Dignan and Brian Tenenbaum, and Eric Chase Anderson (Anderson's brother). Other frequent collaborators include writer Noah Baumbach (who co-wrote The Life Aquatic with Steve Zissou and Fantastic Mr. Fox, with Anderson co-producing his film The Squid and the Whale), Roman Coppola (as co-writer and second unit director), Owen Wilson (who co-wrote three of Anderson's feature films), cinematographer Robert Yeoman (A.S.C.), music supervisor Randall Poster, and composers Mark Mothersbaugh and Alexandre Desplat.
References
Wes Anderson Wikipedia
(Text) CC BY-SA