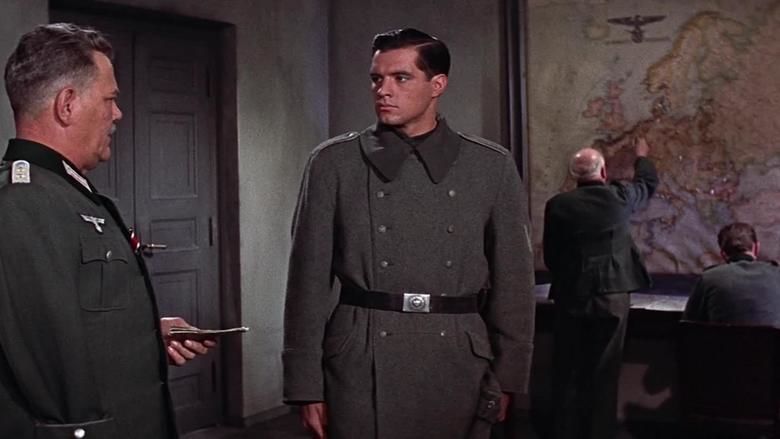 Ernst Graeber is a German soldier stationed on the Eastern Front during the war's last days. He and fellow soldiers Steinbrenner and Hirschland are ordered to kill Russian civilians, but Hirschland commits suicide instead.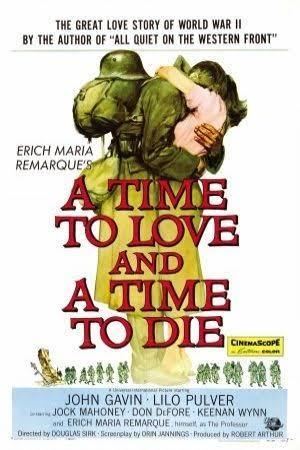 Given his first furlough in two years, Ernst returns home to find his village bombed and parents gone. Elizabeth Kruse, daughter of his mother's doctor, tells him that her father is being held by the Gestapo as well. Constant air raids interrupt any peaceful moments while Ernst and Elizabeth enjoy their love.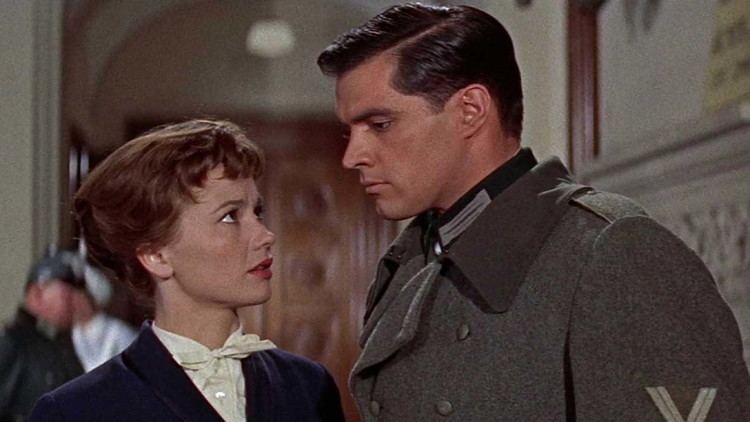 An old friend, Binding, a wealthy Nazi, welcomes Ernst to his home and prepares a feast for the newly wed couple, while a sympathetic professor, Pohlmann, offers his help, should they decide to flee the country.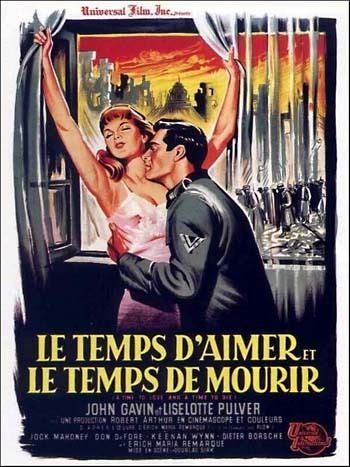 Ernst is ordered back to the front where he finds Steinbrenner about to shoot arrested Russian civilians. To prevent their shooting Ernst himself shoots Steinbrenner and frees them. One of the prisoners untouched by such sentimentally in a total war retrieves Steinbrenner's rifle and then shoots Graeber. He dies while reading a letter from Elizabeth, telling him that she is expecting their child.
John Gavin as Ernst Graeber
Liselotte Pulver as Elizabeth Kruse, married Graeber
Jock Mahoney as Immerman
Don DeFore as Hermann Boettcher
Keenan Wynn as Reuter
Erich Maria Remarque as Professor Pohlmann
Dieter Borsche as Captain Rahe
Barbara Rütting as Woman Guerrilla
Thayer David as Oscar Binding
Charles Régnier as Joseph
Dorothea Wieck as Frau Lieser
Kurt Meisel as Heini
Agnes Windeck as Frau Witte
Clancy Cooper as Sauer
John van Dreelen as Political Officer
Klaus Kinski as Gestapo Lieutenant
Alice Treff as Frau Langer
Alexander Engel as Mad Air Raid Warden
Jim Hutton as Hirschland (as Dana J. Hutton)
Bengt Lindström as Steinbrenner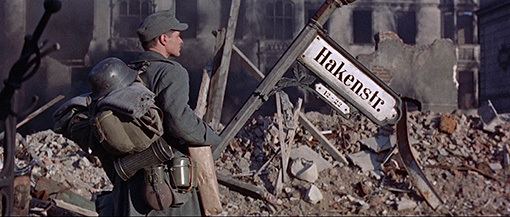 Remarque met Sirk in 1954 and the director persuaded the writer to adapt his own novel for the screen. ("I found him an extraordinarily understanding and capable man", said Remarque. "He knew what he wanted to do with my book.")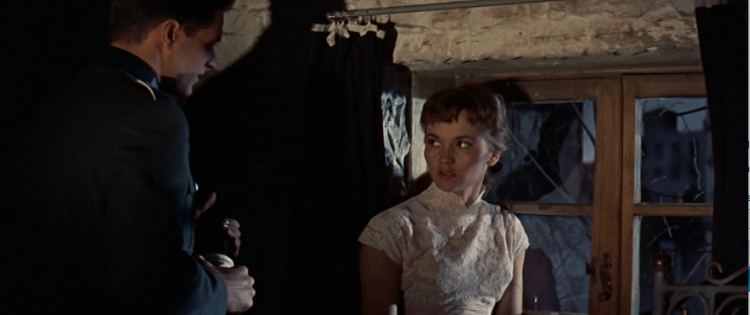 Universal decided to cast two relative unknowns in the lead. As studio executive Al Daff said: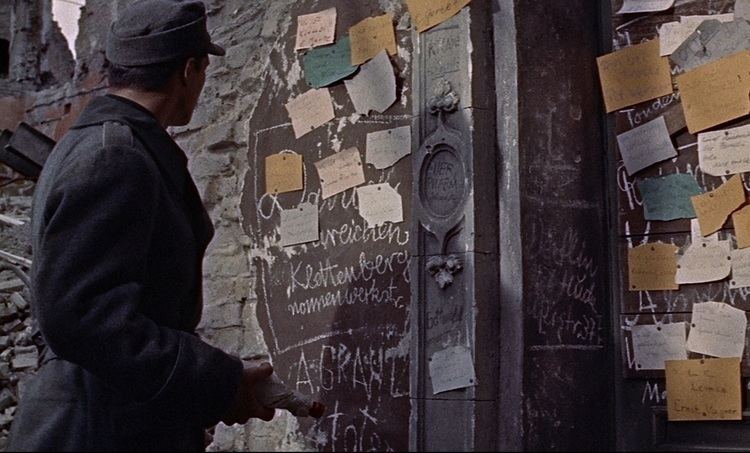 We could have put two well-known personalities in it and proceeded on the basis of making a star vehicle. Or we could, as we decided to do, cast the story for believability and put into the lead roles talented, fresh performers who would not have to overcome the handicap of personality identification and could be accepted as a young Nazi officer and his sweetheart.
At one stage Ann Harding was going to play a role.
Filming took place in West Berlin, which Sirk had fled over 20 years before. Interiors were at CCC Studios. Gavin was accompanied by his wife who he had just married and they used the movie as an opportunity to honeymoon.
Universal sent a screen test of Gavin to critics in advance of the film's release. Hedda Hopper saw a preview and predicted that Gavin will "take the public by storm and so will the picture, which should also put its co-star, Lilo Pulver in the top ten."
The Los Angeles Times said the film wasn't as good as All Quiet on the Western Front but was "vivid, sometimes brutally shocking and, less often, emotionally moving."
The film is recognized by American Film Institute in these lists:
2002: AFI's 100 Years...100 Passions – Nominated
The film was one of the most popular of the year in France.
Nominated
Academy Award: Best Sound Recording (Leslie I. Carey) (1959)
Berlin Film Festival: Golden Bear (1958)