President

Ronald Reagan




Role

Film actor




Name

John Gavin





Occupation

Actor




Preceded by

Julian Nava




Height

1.93 m








Succeeded by

Charles J. Pilliod, Jr.




Full Name

John Anthony Golenor




Born

April 8, 1931 (age 84) Los Angeles, California, U.S. (

1931-04-08

)


Spouse

Constance Towers (m. 1974), Cicely Evans (m. 1957–1965)




Children

Cristina Gavin, Maria Gavin




Parents

Delia Diana Pablos, Herald Ray Golenor




Movies

Psycho, Spartacus, Imitation of Life, Back Street, A Time to Love and a Time to Die




Similar People

Constance Towers, Vera Miles, Anthony Perkins, Janet Leigh, Martin Balsam
John Gavin gone‎ | Facts you need to know about his life
John Gavin (born Juan Vincent Apablasa; April 8, 1931) is an American film actor who was the United States Ambassador to Mexico from 1981 to 1986 and President of the Screen Actors Guild from 1971 to 1973. He is best known for his performances in the films Imitation of Life (1959), Spartacus (1960), Psycho (1960), and Thoroughly Modern Millie (1967), playing leading roles in a series of films for producer Ross Hunter.
Contents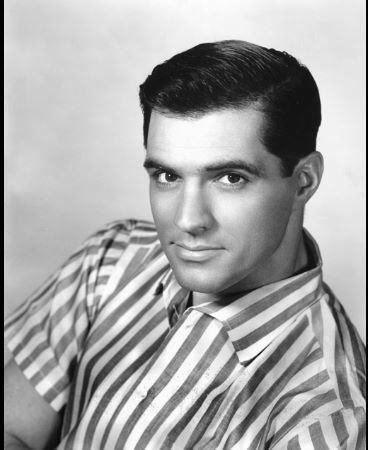 Hollywood film stars doris day john gavin and the crew arrive at the premiere o hd stock footage
Early life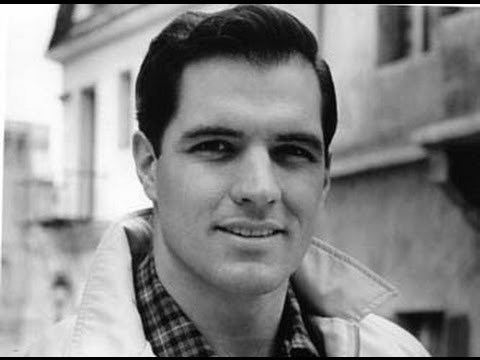 Born Juan Vincent Apablasa, Gavin is of Mexican and Chilean descent, and is fluent in Spanish. His father, Juan Vincent Apablasa, was of Chilean origin, and his ancestors were early landowners in California when it was still under Spanish rule. Gavin's mother (Delia Diana Pablos) hailed from the historically influential Pablos family of Sonora, Mexico. About two years after John's birth, his mother obtained a divorce from Apablasa. Her next marriage was to Herald Ray Golenor who adopted John and changed his name to John Anthony Golenor.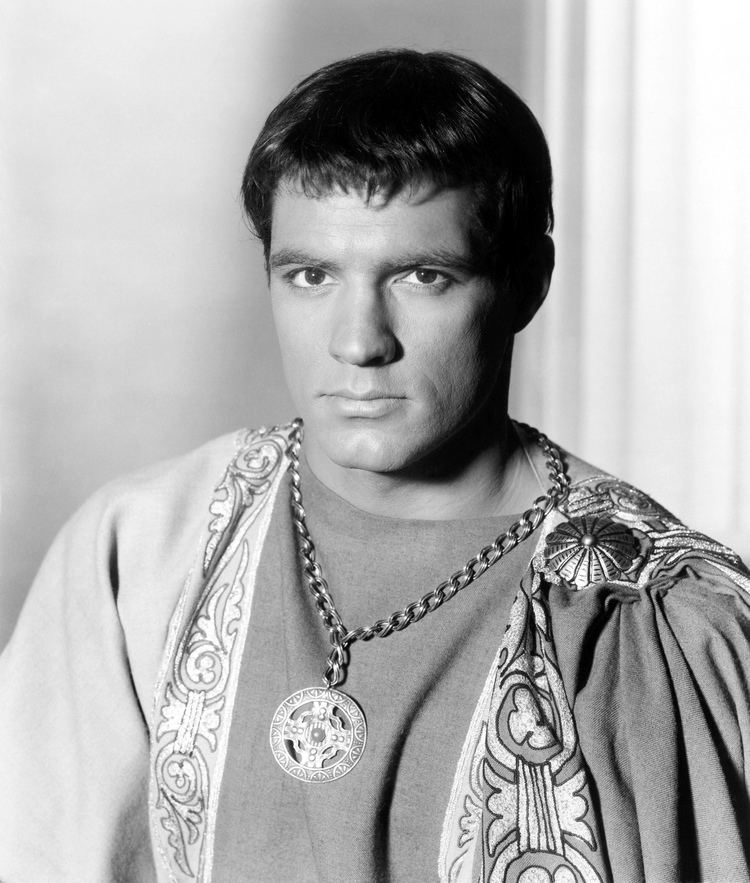 After attending St. John's Military Academy (Los Angeles) and Villanova Prep (Ojai, California), both Catholic schools, he earned a B.A. from Stanford University, where he did senior honors work in Latin American economic history and was a member of Stanford's Naval ROTC unit. He graduated with a degree in economics and Latin American affairs. "I never did any acting in school, never had any curiosity about college plays", he later said. "My entire thought moved in quite another direction."
Military service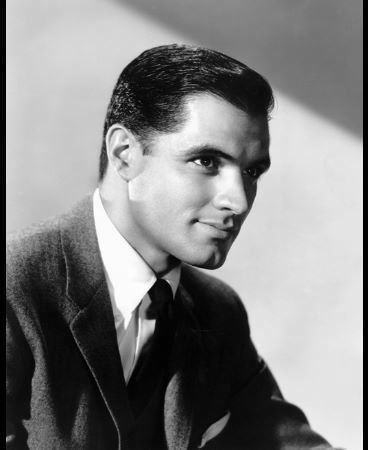 During the Korean War, Gavin was commissioned in the U.S. Navy serving aboard the USS Princeton offshore Korea where he served as an air intelligence officer from 1951 until the end of the war in 1953. Due to Gavin's fluency in both Spanish and Portuguese, he was assigned as Flag Lieutenant to Admiral Milton E. Miles until he completed his four-year tour of duty in 1955.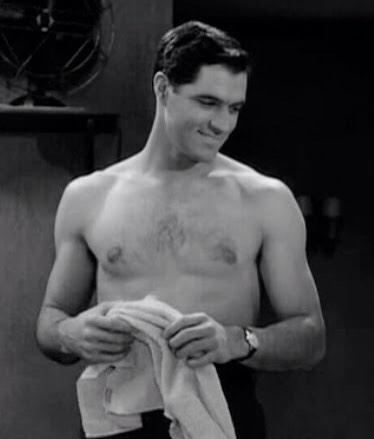 He received an award due to his work in the Honduras floods of 1954.
Gavin later said in a 1960 interview:
Some people have inferred from what I said in the past I'm a rich boy, which I'm not, and that I'm doing this for a lark... Apparently you're either born in abject poverty and rise above it or else you're enormously wealthy. The fact that I went to a nice prep school and Stanford University has something to do with it... I went on a scholarship. I have been on my own ever since I got commissioned in the Navy. I never came into an estate or anything like that.
Entry into acting
Following his naval service Gavin offered himself as a technical adviser to family friend Bryan Foy who was making a movie about the Princeton. Instead, Foy arranged a screen test with Universal. Gavin originally turned down the offer – he had never acted in college – but his father urged him to try it. The test was successful and Gavin signed with the studio.
"They offered me so much money I couldn't resist", he said later.
Universal Studios
Universal Pictures groomed Gavin as a virile, strapping, handsome leading man in the mold of Rock Hudson. They gave him roles in the films Behind the High Wall, Four Girls in Town, and Quantez. He was meant to star in The Female Animal but was too busy on other projects and was replaced by George Nader.
Gavin later remembered, "When I started out in front of the cameras I was green – raw, scared and just plain awful."
Stardom: A Time to Love and a Time to Die
Gavin's first big break was being given the lead in A Time to Love and a Time to Die (1958) from the novel by Erich Maria Remarque. This drew comparisons with the casting of the similarly-inexperienced Lew Ayres in Universal's film version of All Quiet on the Western Front (1931).
"I felt that, after extensive tests, that he could be just right because of his lack of experience", said director Douglas Sirk. "He was fresh, young, good looking, not pretty though, earnest – and had this little dilettante quality I figured would be quite the thing for the lead in this picture."
"I think we have a good man", said Remarque of Gavin's casting. Universal executive Al Daff called Gavin "the greatest prospect I've seen in years".
"It changed my entire life", said Gavin, who then went on to add: "If I should have the good fortune to become a star, I certainly don't intend to become a star twenty-four hours a day."
Universal was so excited about Gavin, they sent a copy of his screen test to critics in advance of the movie's release. Hedda Hopper saw a preview and predicted that Gavin will "take the public by storm and so will the picture." He was dubbed "Universal's new white hope". Publicity consistently drew comparisons with Lew Ayres.
The film was not a big success when it was released, although Gavin was praised by Jean-Luc Godard in an article in Cahiers du cinéma. "For a comparative newcomer he does remarkably well", wrote the Chicago Daily Tribune. The New York Times called him a "good-looking, dull young man whose speech, attitude and dull delivery betray the tyro [first-time actor] from Hollywood." The Los Angeles Times said he gave a "sensible, likeable" performance. "Never once is one convinced that Gavin is anything other than a nice looking American lad just out of college", wrote the Washington Post. "One can hardly call Gavin's a performance."
A series of classic films
Before A Time to Love and a Time to Die had been released, Gavin had already been cast by Douglas Sirk in another important role – supporting Lana Turner in Imitation of Life (1959). Unlike A Time to Love and a Time to Die, this was a spectacular success at the box office, and Gavin was voted most promising male newcomer for his performance in the film by the Motion Picture Exhibitor.
Universal then used him in the epic Spartacus (1960) directed by Stanley Kubrick in a key supporting role as Julius Caesar. He was then cast in the classic thriller Psycho (1960) for director Alfred Hitchcock. Gavin later claimed he was "terribly disturbed" by the sex and violence in Psycho and felt "I think Hitch really got frosted with me." Both movies were spectacularly successful critically and commercially.
In the words of one writer, the success of Imitation of Life meant Gavin "was invariably cast as a staunch fellow of good will who looked handsome but was permitted little action opposite... [his] leading ladies." He co-starred against Doris Day in the 1960 thriller Midnight Lace, Sophia Loren in the comedic A Breath of Scandal (which Gavin later called a "turkey"), Susan Hayward in the melodrama Back Street and with Sandra Dee in Romanoff and Juliet and Tammy Tell Me True. Most of these film were produced by Ross Hunter. Gavin also appeared periodically on TV during this time in various anthology series; he was directed by a young William Friedkin in an episode of The Alfred Hitchcock Hour.
Gavin later claimed that he lacked training support from Universal during his early days there:
When I walked through the gate, Universal quit building actors. All of a sudden I was doing leading roles. I knew I was a tyro but they told me to shut up and act. Some of those early roles were unactable. Even Laurence Olivier couldn't have done anything with them. The dialog ran to cardboard passages such as 'I love you. You can rely on me darling. I'll wait.' It was all I could do to keep from adding, 'with egg on my face'... So I psyched myself negative... There was no studio system to let me work my way up through small roles. When I got up on my hind legs, no one would believe it.
He admitted in a 1960 interview that at one stage he even considered quitting acting to take up law:
I decided to stay after I became aware of what I was doing. I don't want to be mediocre and I'm conceited enough to think I can be good in this business. But I really hope it's nothing as silly as conceit that makes me say that.
He added that he wished people would stop comparing him to Rock Hudson "because I can't but help come off second best."
Freelance
Gavin left Universal in 1962 to freelance. He signed to make several movies in Europe including The Assassins, The Challenge and Night Call. However he pulled out of The Assassins (which became Assassins of Rome (1965)), Night Call was never made and The Challenge kept getting pushed back and was eventually never made. In early 1964 Gavin starred in the TV series Destry. He was quoted during filming:
When I came to Universal, they were making 40 pictures a year. I walked through the gate, was given a contract, and immediately the number of pictures [films] dropped to eight or nine a year. I'm not complaining because I was given good roles... roles with scope and breadth. But I wish I could have been put in 40 or 50 roles before making my 'first' picture, do you know what I mean? Doing a series now is like putting the cart before the horse. I'm glad to be doing Destry now though because of the experience. My gosh, I've shot more film in the last five weeks than I have in my entire life.
The series was not a ratings success and was soon cancelled.
Return to Universal
In September 1964 Gavin signed a new contract with Universal which gave him the option to take work outside the studio. He tried another TV series, Convoy which only had a short run before being cancelled. Gavin then appeared in a Mexican film Pedro Páramo, based on a famous novel. "I had to do something I was proud of", said Gavin of the latter movie.
"Pedro broke the mould," he added. "I had to break it. All the trash I've done. I just couldn't do it anymore."
While filming in Mexico, Gavin heard Universal was making an expensive 1920s-era Julie Andrews musical Thoroughly Modern Millie (1967) for George Roy Hill, again for producer Ross Hunter. He lobbied for the role of Mary Tyler Moore's stuffy boyfriend to Hunter and Universal production head Ed Muhl. "This is a square, square guy so I told them it would be such type casting that they just couldn't get anyone else but me", said Gavin. Gavin read for director George Roy Hill and was cast. "I told Ross I'm playing a parody of every part I've had in a Ross Hunter picture", said Gavin. He thought Millie had been a "breakthrough comedy role" for him. "Now I'm beginning to feel like a journeyman actor and I want a little more dimension in movie roles", he said.
"I've developed into a pretty good Sunday actor", claimed Gavin in 1966, although he admitted to making mistakes in his career. "I have to be beat over the head. I'm intelligent, but not smart."
In June 1966 Gavin signed a new non-exclusive contract with Universal, for five years at one film per year. Gavin never regained his former prominence but he did get cast in the lead in OSS 117 - Double Agent (then called No Roses for Robert, replacing Frederick Stafford, who was filming Alfred Hitchcock's Topaz). He also had good supporting roles in The Madwoman of Chaillot and Pussycat, Pussycat I Love You (in the latter sending up his own image).
James Bond
Gavin was signed for the role of James Bond in the 1971 film Diamonds Are Forever after prior Bond, George Lazenby left the role. "Time was getting awfully short", said producer Albert Broccoli. "We had to have someone in the bullpen." Head of United Artists, David Picker, however, wanted the box-office insurance of Sean Connery, and made Connery a highly lucrative offer to return as Bond. Gavin's contract was still honored in full. According to Roger Moore's James Bond Diary, Gavin also was slated to play Bond in 1973 in Live and Let Die, but Harry Saltzman insisted on a British actor for the role and Roger Moore played the role instead.
Screen Actors Guild
Gavin had been on the Board of the Screen Actors Guild (SAG) in 1965. He served one term as Third Vice-President, and two terms as First Vice-President. He was president from 1971 to 1973. According to the SAG website:
As Guild President, in 1972, he testified before the Federal Trade Commission on phone talent rackets; met with President Richard Nixon to present the problem of excessive television reruns; presented petitions to the federal government on issues of prime-time access rules, legislative assistance for American motion pictures (to combat Runaway Production), and film production by the government using non-professional actors.
He was defeated, in a ballot, by Dennis Weaver in 1973. Gavin was the first incumbent president to be defeated by an independent challenger.
Live theatre
Gavin made a successful foray into live theatre in the 1970s, showcasing his baritone voice. He toured the summer stock circuit as El Gallo in a production of The Fantasticks.
In 1973 Gavin replaced Ken Howard in the Broadway musical, Seesaw (1973) opposite Michele Lee, beating out Tab Hunter who also auditioned. The producers said Gavin got the role because "he sings and dances better than Hunter and looks great on stage with Michele". (Gavin later claimed he was offered the musical from the beginning but turned it down because the book was not up to scratch, then changed his mind when Michael Bennett asked him to join the cast later.)
He played the role for seven months, then stayed in it when the show toured the country with Lucie Arnaz. Both the Broadway and touring production were directed by Michael Bennett. The Los Angeles Times said he gives a "solid performance".
Gavin reflected in an interview during the tour, "I used to play one dimensional people. But looking backwards my work has been varied. Some people have said rich."
Later TV work
In the late 1970s Gavin concentrated on TV and his growing business interests. His best known performance around this time was playing Cary Grant in the TV movie Sophia Loren: Her Own Story (1980).
Politics
Gavin was cultural adviser to the Organization of American States from 1961 to 1965.
Ambassador to Mexico
A Republican, Gavin was appointed U.S. Ambassador to Mexico in June 1981 by President Ronald Reagan and served until June 12, 1986. During his tenure as ambassador, he was involved in an incident where he roughed up a local television cameraman.
According to the Los Angeles Times, Gavin was an "activist envoy to Mexico" who "won praise in many circles for his handling of such issues as trade and illegal drug dealing as well as for speaking out against anti-American sentiment. But his candor and meetings with critics of the ruling party prompted accusations by Mexicans of meddling in the country's domestic affairs."
Possible Senate run
In 1991 Gavin was sounded out about running for the Senate for the Republican Party but decided not to.
Personal
He married actress Cicely Evans in 1957. They had two children and lived in Dennis O'Keefe's former house in Beverly Hills. Gavin's first marriage ended in divorce in 1965.
While making No Roses for Robert in Italy in 1967 he dated co star Luciana Paluzzi.
Gavin has been married to Constance Towers, a stage and television actress, since 1974. They had first met in 1957 at a party when his godfather, Jimmy McHugh, introduced them. Towers had two children from her previous marriage to Eugene McGrath.
Gavin's elder daughter, Cristina, followed in his footsteps and became an actress. His younger daughter, Maria, also followed in Gavin's footsteps, with a master's degree from Stanford, and has a successful career in television production.
Business career
Gavin had numerous business interests parallel to his acting career.
After his work as Mexico ambassador, Gavin became vice-president of Atlantic Richfield in the field of federal and international relations in June 1986. In 1987 he resigned to become president of Univisa Satellite Communications, a new subsidiary of Univisa, the Spanish language broadcasting empire. He worked with them until December 1989.
Gavin was also president of Gamma Holdings, a global capital and consulting company which he helped found in 1968. He was chairman of Gamma Services International from January 1990.
He served on the boards of Causeway Capital (Chairman); The Hotchkis & Wiley Funds (Chairman); The TCW Strategic Income Fund since 2001; Securitas Security Services USA, Inc. since April 1993, DII Industries, LLC since 1986; Claxson Interactive Group Inc. since September 21, 2001; Anvita, Inc.; the Latin America Strategy Board at HM Capital Partners LLC; Apex Mortgage Capital Inc. since December 1997; Krause's Furniture, Inc. since September 1996; Atlantic Richfield Co. since 1989; International Wire Holdings Company and International Wire Group Holdings, Inc. since June 1995.
He was Senior Counselor to Hicks Trans American Partners (a division of Hicks Holdings) from 2001, a Managing Director and partner of Hicks, Muse, Tate & Furst (Latin America) from 1994 to 2001. He has been an Independent Trustee of Causeway International Value Fund since September 2001.
Gavin served on various pro bono boards, including: The Anderson Graduate School or Management at UCLA; Don Bosco Institute; the FEDCO Charitable Fund (administered by the California Community Foundation); The Hoover Institution; Loyola-Marymount University; The National Park Foundation; The Southwest Museum; The University of the Americas; and Villanova Preparatory School.
Critical appraisal
In 1960 Hedda Hopper claimed she suggested Gavin play the lead in Back Street over William Holden or Gregory Peck as he was "a better actor than either of them."
In 1973 Gavin himself reflected:
For a long time I wondered if I shouldn't have gone into something worthwhile, such as being a doctor. To the bitter end Spencer Tracy was also tortured with the same agony. I've only recently realized there's the actor in every human being – and to let it out, let it happen is a very wonderful, very giving thing. But I would have been so much happier in the past if I realized that sooner. You see, I would have relaxed.
Sam Stagg, author of a book on the making of The Imitation of Life was critical of Gavin's performance in that film and A Time to Love and a Time to Die:
In both films, Gavin is a foreign body: he slows them down like a virus that must run its course... What he did in this picture... he did in all the others – rather, it's what he didn't do: he didn't act with his face, his eyes, his voice, his body. He resembles a chiseled monolith and his facial muscles move as rarely as Nicole Kidman's... From the outset, critics have called Gavin "wooden". But that critical cliche tells only half. If heartthrobs like Rock Hudson were dreamboats, then Gavin is a glass bottom boat – in dry dock. His depthless transparency exposes his shortcomings... [Gavin was] eye candy... low-calorie but filling and incapable of stealing a scene.
Unmade films
1958: Backlash – with Douglas Sirk and Ross Hunter from the novel by Morris West – film was never made
1960: Heller in Pink Tights – Gavin had talks with George Cukor to play a role but he did not appear in the final film.
1960: The Alamo – meant to play Captain Dickinson for John Wayne – the role was played by Ken Curtis
1960: The Wine of Youth – to co star with Tony Curtis – film was never made
1962: A Gathering of Eagles – originally announced as Rock Hudson's co-star – Rod Taylor took the role
a remake of The Dark Angel for producer Ross Hunter to star with Rock Hudson and possibly Ingrid Bergman – film was never made
1963: The Challenge – a swashbuckling spoof from Titanus Studios in Italy – the film kept getting pushed back and was never made
1963: Night Call – based on three stories in the book The Man Nobody Knows by B. Traven, who wrote The Treasure of the Sierra Madre, to be shot in Mexico
biography of Simon Bolivar (1963)
1965: Assassination in Rome – originally The Assassins, a "chase melodrama" to be shot in Spain with Vittorio Gassman, Cyd Charisse and Lilo Pulver starring Gavin as an American newspaperman – Gavin pulled out after a disagreement and was replaced by Hugh O'Brian
Select theatre credits
The Fantastiks (1967) – Pepermille Playhouse
Seesaw (1974) with Lucie Arnaz – Broadway and a tour
References
John Gavin Wikipedia
(Text) CC BY-SA