6.4

/

10

1

Votes

Alchetron

Rate This





Theme music composer

Richie Close




Original language(s)

English




First episode date

2 December 1968




Program creator

Nick Hunter






Created by

Nick Hunter




Country of origin

United Kingdom




No. of series

46




Number of episodes

1,135






Starring

Team Captains Cliff Morgan (1970–5) Henry Cooper (1970–9) Fred Trueman (1976–7) Brendan Foster (1977–9) Emlyn Hughes (1979–81, 1984–8) Gareth Edwards (1979–81) Willie Carson (1982–3) Bill Beaumont (1982–96) Ian Botham (1989–96) John Parrott (1996–2002) Ally McCoist (1996–2007) Frankie Dettori (2002–4) Matt Dawson (2004–) Phil Tufnell (2008–)




Presented by

Stuart Hall, David Vine, David Coleman, Sue Barker




Nominations

National Television Award for Most Popular Quiz Programme




Genres

Game show, Comedy, Panel show, Sports




Similar

Mastermind, Call My Bluff, A League of Their Own, QI, Have I Got News for You




Profiles




Twitter
A Question of Sport is a long-running BBC sports quiz show that has been airing since 2 December 1968 with over 1,000 episodes. It involves two teams of sports stars answering questions on their own and other sports. Each team has a resident captain, each of whom is joined by two stars of the sports world. Having run almost uninterrupted since 1970, the show is now Britain's longest running television quiz show with 1000 episodes (as of 4 March 2013). On 8 January 2010 episode No. 885 was a celebration episode of A Question of Sport's 40th birthday (Series 39, episode 13).
Contents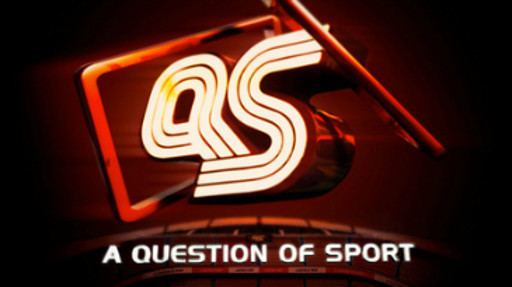 The teams in the 1,000th episode, which aired on 4 March 2013 (Series 42, episode 17) and was won by Phil Tufnell, were made up of current and former captains and comprised Bill Beaumont and Ally McCoist on Phil Tufnell's team and John Parrott and Willie Carson on Matt Dawson's team.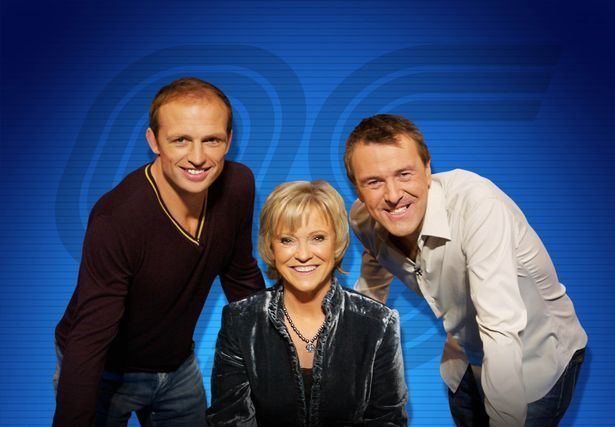 Snooker star matthew stevens in a question of sport 2009
Quiz format
The rounds played include: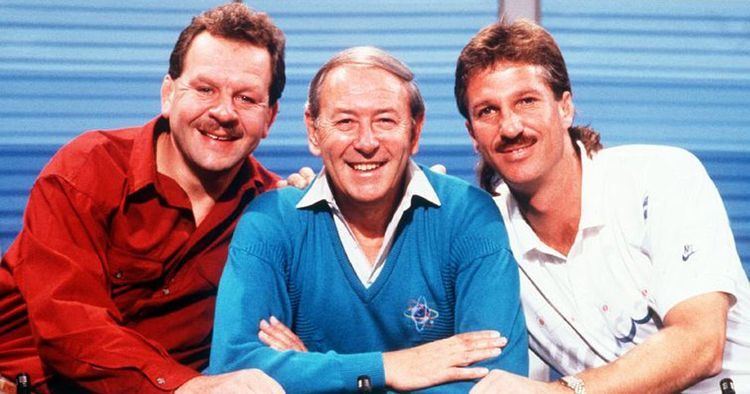 Picture Board – numbered squares reveal sports person for the contestant to identify
Action Round – contestants are asked questions about a montage of sporting action
What Happened Next? – sports footage is halted at optimum moment and teams are asked what occurred thereafter.
Observation Round – sports action is shown and contestants are asked questions about details of what they have just seen, e.g. "What colour hat was a certain person wearing?" or "How many balls can you see in the following clip?" The footage for the latter question will be of many different events and all show balls, or whatever item has been asked
Mystery Guest – teams have to identify a sports star in unfamiliar circumstances and with unconventional camera angles.
Home or Away – contestants can answer a question on their own sport for one point ('home'), or a question on any sport for two points ("away"). Team captains always receive "away" questions.
Captain's Challenge – the captains have a contest in different feats.
One Minute Round – teams are asked nine questions in 60 seconds
On the Buzzer – teams answer questions at quickfire pace (this was only introduced in later years – in the Vine and Coleman eras, the show would end with the remaining six Picture Board questions)
Sprint Finish - team captains act out up to 10 sporting terms in 60 seconds without using the words given
Presenters and team members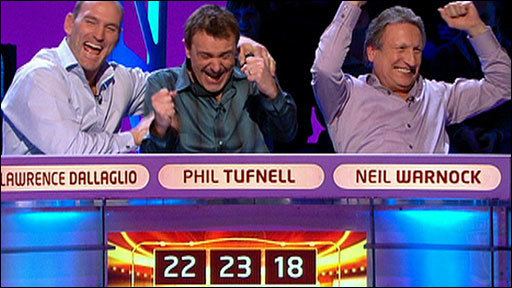 The show was hosted regionally in the North of England by Stuart Hall from 1968, then nationally by David Vine from 1970 to 1977, and then from 1979 until 1997 was anchored by veteran BBC sports commentator David Coleman, although Vine returned for part of one series in 1989 when illness forced Coleman to temporarily stand down from hosting duties. Coleman was also unavailable for two shows in 1996, so one of the team captains, Bill Beaumont, sat in as host (the only team captain to host the programme), while the rugby star Will Carling took Beaumont's place as captain. In Coleman's final series as host, ex-tennis star Sue Barker stood-in for a couple of shows including one at Christmas, a role that she continued after Coleman's retirement.
Many team captains have enjoyed stints on the show down the years, including: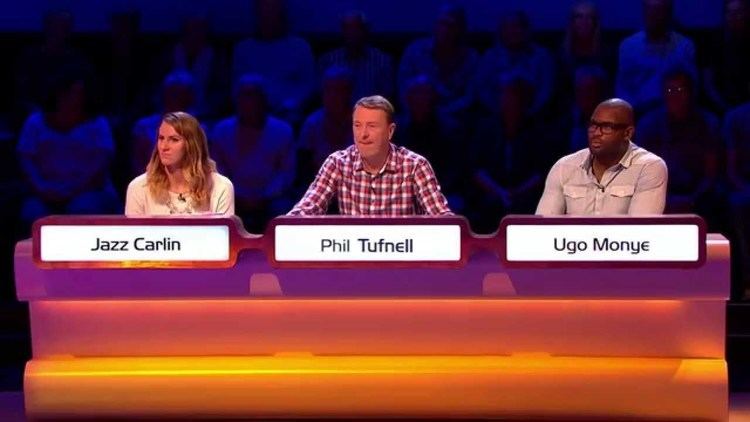 Over the years there have been several guest captains standing in for one of the regulars when they have other commitments. Following Ally McCoist's departure, several guests, including Phil Tufnell, sat in the captain's chair before Tuffnell was eventually selected as McCoist's permanent replacement:
Of these Barnes, Cooper, Charlton, Moore, Hughes, Beaumont, Carson, Botham, Parrott, McCoist, Dettori, Owen, Rutherford, Speed and Dawson were still active participants in their sport while appearing in the show. The others had retired.
Sports stars often say they know they have 'made it' when they are invited to appear on A Question Of Sport. The sports personality with most guest appearances is Steve Davis, who has appeared 18 times.
There was also embarrassment for the show's hostess, Sue Barker, many years before she took on the role of the show's presenter. When she appeared as the Mystery Guest, captain Willie Carson incorrectly guessed that she was boxing champion Alan Minter, while the opposing captain, Bill Beaumont, thought she was footballer Ray Clemence. In 1987, Princess Anne appeared as a guest on Emlyn Hughes' team, just weeks after the ex-footballer had embarrassed himself by claiming a photo of her on a horse was jockey John Reid. The show achieved A Question of Sport's highest ever ratings of approximately 19 million viewers. It was the first time a member of the royal family had appeared on a television quiz show. Anne's daughter Zara Phillips also appeared on the show twice in 2006, the latter for a Sport Relief edition.
However, Hughes's embarrassment would not be as bad as Ally McCoist or Shane Warne in 2007. During the part of the show called Mystery Guest (see Quiz Format), it was McCoist's turn and he failed to realise it was his own boss at Rangers, Walter Smith, who was disguised. Also, in the 700th edition of the show, a compilation of Mystery Guests was shown as a special round. Here McCoist also failed to recognise himself as a showjumper from a clip some years previous. As for Warne, when the opposing team incorrectly guessed Venus Williams as the sports star shown, the answer was Serena Williams but Warne thought differently and thought it was Roger Federer, despite the two being different colours and gender. Another embarrassing moment for a team captain happened in 2003, when during the Home or Away round where the captains had to guess an anagram, and Frankie Dettori did not recognize his own name. When this question was passed over to Ally McCoist, McCoist did not answer verbally but climbed onto the desk in front of him and copied Dettori's famous flying dismount. International Versions | Vietnam | Tôi Yêu Thể Thao | Trịnh Long Vũ | VTV3 | 2007-2009 |- |}
Transmissions
97 episodes (mainly ones from Series 1–25) were wiped from the BBC archives. The episodes that survived in the archives are:
Spin-offs
The A Question of Sport format has been applied to various other areas of knowledge. The following spin-off series were all made by the BBC:
A Question of News, presented by Richard Baker, 1971, Katharine Whitehorn and Brian Redhead were the team captains
A Question of Entertainment, presented by Tom O'Connor, 1988, Ken Dodd and Larry Grayson were the team captains
A Question of Pop, presented by Jamie Theakston, 2000–01 which used the same graphics and set as the Sport version but different colours. Noddy Holder (Tony Hadley in episode 1) and Suggs were the team captains
A Question of TV, presented by Gaby Roslin, 2001, Lorraine Kelly and Rowland Rivron were the team captains
A Question of Sport: Super Saturday with Jason Manford in 2014 on BBC One
Roslin also hosted a one-off special, A Question of EastEnders, in 2000. Another one-off special, "A Question of Comedy" was to have been aired on 16 March 2007 as a part of Comic Relief 2007, but after a scandal involving contestant Jade Goody it was replaced with a special edition of Top Gear.
A Question of Spit was a short segment aired in 1988 as part of the inaugural Red Nose Day telethon, featuring Daley Thompson, Barry McGuigan and Mike Gatting forming a team, with their opponents being their own Spitting Image puppets, captained by an Emlyn Hughes puppet. The quiz was hosted by the Spitting Image puppet of David Coleman, with the real Coleman and the puppet Steve Davis also making an appearance.
On 21 March 2012, One Media Radio's Final Whistle produced a one off end of year special entitled, Final Quizzle: Final Whistle does A Question of Sport. Presented by Barry Landy, the show featured two teams consisting of Stuart Hodge, Rory Wilde, Phil Peacock, Steve Sanders, Ben Mouncer and Lewis Davies and included rounds such as 'Tiger's Eighteen Holes' and 'Whelan or Fortune'.
In November 2012, One Media Radio's Head of Sport Edmund Doc Crosthwaite confirmed that Final Quizzle would return for a one off Christmas special on 12 December 2012.
A Question of Sport Relief is a special version of the show usually presented by a guest presenter on Sport Relief night since 2002. The 2002, 2004 & 2006 versions were hosted by Stephen Fry. 2008's version was hosted by Jimmy Carr after Fry had to pull out having broken his arm.
BBC One Scotland aired a one-off A Question of Scotland as part of Children in Need 2008, with Jackie Bird as quizmaster.
The CBBC programme Dick and Dom In Da Bungalow made a parody called A Question of Muck as part of the creamy muck muck grand finale game.
The CBBC programme The Saturday Show did a segment called A Question of Busted featuring the pop band Busted answering questions about themselves it was presented by Fearne Cotton who in each segment was dressed as Sue Barker.
In popular culture
The What Happened Next? round was spoofed in an episode of A Bit of Fry & Laurie as David Coleman (Fry) asks Emlyn Hughes (Laurie) to guess what happened after the action stopped in the previous sketch. The host's refusal to confirm whether the given answer is correct then leads into another round of the game, with the question of what happened following the original What Happened Next? sketch.
The show was one of many British TV shows reinterpreted by Chanel 9, a recurring sketch on The Fast Show, where it was titled Questo Sporta and featured the mystery guest round.
References
A Question of Sport Wikipedia
(Text) CC BY-SA