Will carling superb try england v france 1991 throwback thursday
William David Charles Carling, OBE (born 12 December 1965) is an English former rugby union player. He played for Rosslyn Park, Harlequins and England, winning 72 caps from 1988 to 1996, and captaining England 59 times.
Contents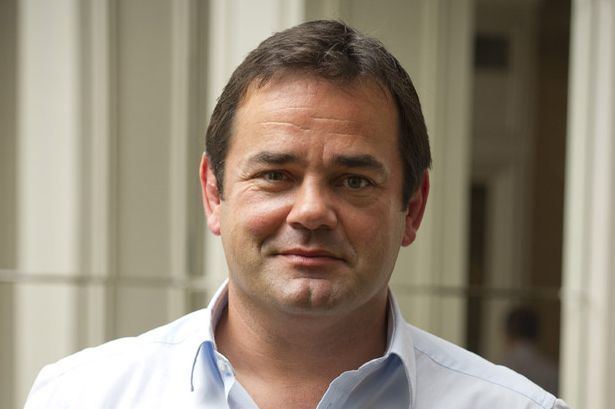 Will carling teaches mr blobby how to play rugby
Early life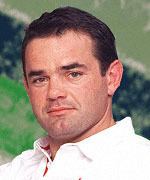 The son of Lt Col Bill Carling and his first wife, Will Carling attended Terra Nova School in Cheshire and then Winder House, Sedbergh School, on an army scholarship. He later graduated with a degree in Psychology from Hatfield College, University of Durham. After university, Carling joined the British army and was commissioned into the Royal Regiment of Wales. He never rose above the rank of Second Lieutenant and his commission was terminated in 1988.
Rugby career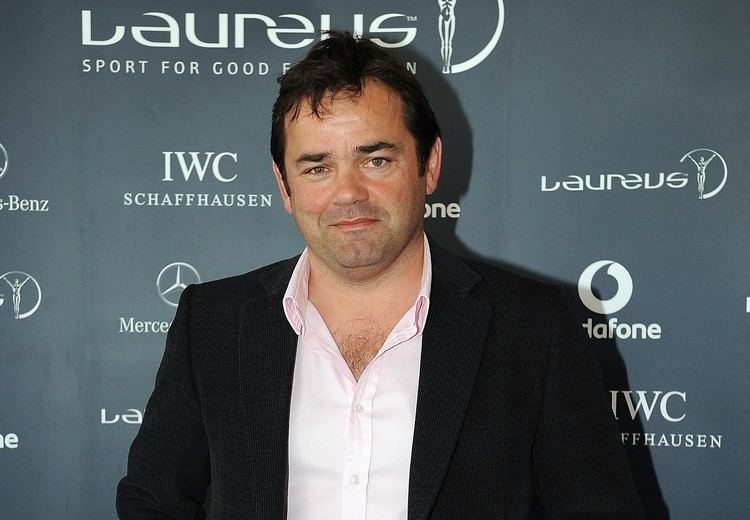 In 1987 he resigned his army commission in order to concentrate on rugby as a career. He played for Rosslyn Park and then joined Harlequins, where he specialised as a centre.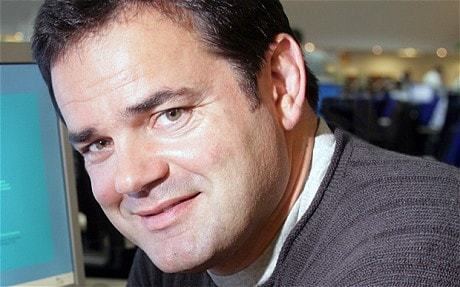 In 1988, he became the youngest-ever England captain at the age of 22. He was the most successful holder of the post until Martin Johnson's period. His first match as captain was a shock win over Australia by 28-19. During his time he led England to back-to-back Five Nations Grand Slam victories (1991, 1992) and another Grand Slam in 1995, scoring six tries from outside centre in the Championship, and several more in other matches. While regarded as a less complete player than his centre partner, Jeremy Guscott, Carling and his team went on to the final of the 1991 Rugby World Cup. After Carling's retirement as captain, no England team managed a Five (or Six) Nations Grand Slam until 2003.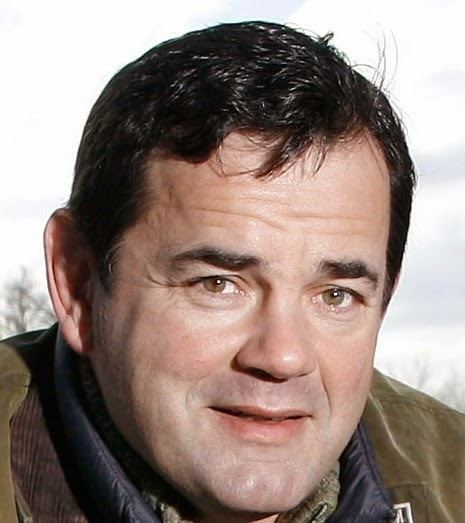 Carling's England team was often criticised as boring because they supposedly did not score many tries (although, in fact, in 1990 they broke the team record for tries in the Five Nations Championship, with 12 despite not actually winning the championship, and then broke their own record with 15 tries in the 1992 Grand Slam) and often relied upon their forwards rather than take risks by giving the ball to the backs. Perhaps it was sensitivity about this - a reputation largely gained during the "functional but boring" Grand Slam of 1991 - that caused a famous reversal of tactics in the 1991 Rugby World Cup Final, when England suddenly played an expansive game that possibly contributed to their defeat by Australia. Carling offered the explanation that it was due to a previous defeat by Australia where England had been beaten up front.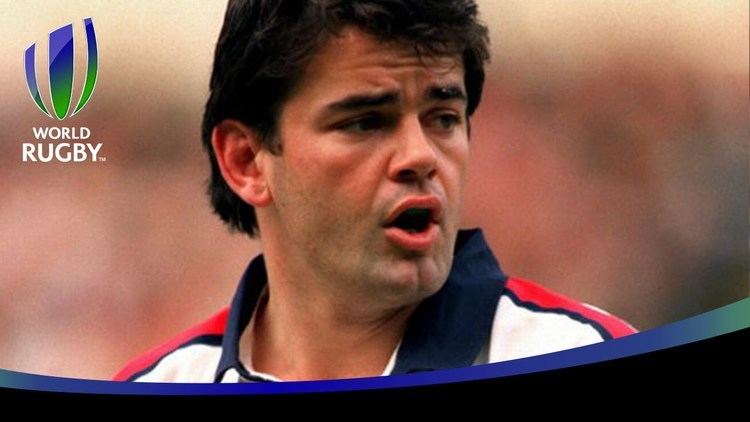 Despite this, under Carling England started to challenge and beat the established rugby union powers such as New Zealand and Australia, and their success helped to make rugby union a more popular sport in England. English victories over New Zealand and South Africa in 1993 were perhaps the peak of England's performance under Carling, although for the rest of the year and the next one, England reverted to stereotype, and underachieved somewhat.
Carling's career included the 1993 British Lions tour to New Zealand. He underachieved on that tour, a pattern attributed by coach Ian McGeechan and manager Geoff Cooke as at least partly due to his failing to secure the captaincy (this instead going to Gavin Hastings of Scotland) but also due in large part to the ascendency in the centre of both Guscott and Scott Gibbs of Wales. McGeechan and Cooke disclosed that Carling came close to voluntarily withdrawing from the squad; he did however recover his test place and played a notable role in the Third test. Nonetheless, McGeechan commented in his autobiography that Carling's failure to rise to the occasion as a Lion (in contrast to Guscott) may be seen by some as the difference between his legacy as a good player and a great player. Also in 1993 he became the second England captain after John Pullin to lead the team to victories over Australia, South Africa and New Zealand, after beating the All Blacks 15–9.
In the run-up to the 1995 World Cup, after England returned to form with their third Grand Slam in five years, Carling famously described the Rugby Football Union general committee as "57 old farts" which led to his sacking as captain. The incident had been provoked by administrator Dudley Wood's comments about England players' alleged desire to cheat by breaking the amateur ethic. He was however quickly reinstated due to public pressure and following a public apology was able to go to the 1995 Rugby World Cup. There England, after a slow start against the minnows, quickly found form, won all their group games and gained their revenge over Australia by knocking them out in the quarter final 25-22, thanks to a last-minute drop-goal from Rob Andrew. They were however well beaten by New Zealand in the semi-final, largely thanks to four tries from Jonah Lomu. Although Carling himself scored two tries towards the end of that game, and set up two more for Rory Underwood, England lost 45-29. The subsequent loss in the third place play-off, against France, was England's first loss to the French in seven years, but was largely treated as an irrelevance.
Following his resignation from the England captaincy he continued to be selected as an outside centre, usually with Guscott or Phil de Glanville. The latter succeeded him as captain.
Life after rugby
After his rugby career ended he became a TV pundit on rugby union. He has also worked as a motivational speaker and in 2001 founded Will Carling Management Ltd, a corporate hospitality company which is also involved in the rugby social networking website "Rucku".
George Gregan, an Australian player, equalled Carling's 59 matches as captain in the 2007 Rugby World Cup – Pool B against Fiji and in the 2009 Tri Nations Series Springbok John Smit equalled and then beat his record in tests between New Zealand in Bloemfontein and Durban respectively.
Personal life
Carling is married to his second wife Lisa, the ex-wife of David Cooke. The couple have two children, and the family live in Hampshire. Carling has an older son with former partner Ali Cockayne. Carling was formerly married to the television presenter Julia Carling. Prior to their divorce, he was romantically linked by some members of the press with Diana, Princess of Wales, the then-wife of Prince Charles. Carling has denied any such relationship.
Carling, whose mother was diagnosed with breast cancer when he was an infant and later died from the disease, is a patron of the charity Breakthrough Breast Cancer. In August 2014, Carling was one of 200 public figures who were signatories to a letter to The Guardian opposing Scottish independence in the run-up to September's referendum on that issue.
Honours as captain
Rugby World Cup
Runner-up: 1991
Five Nations Championship
Champions: 1991 (Grand Slam and Triple Crown), 1992 (Grand Slam and Triple Crown), 1995 (Grand Slam and Triple Crown), 1996 (Triple Crown)
Runners-up: 1989, 1990, 1994
Winners: 1989, 1991–96
Runners-up: 1990
Winners: 1989–92, 1995–96
Runners-up: 1993–94
References
Will Carling Wikipedia
(Text) CC BY-SA