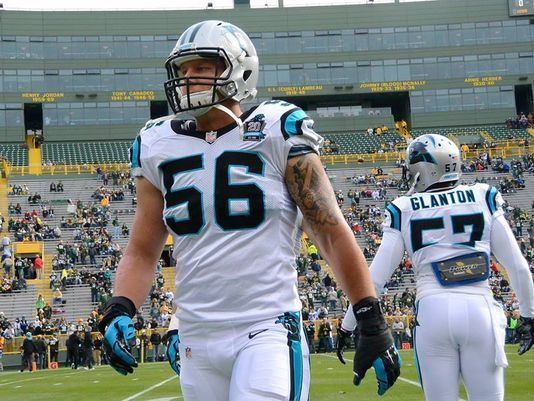 Klein attended Kimberly High School in Kimberly, Wisconsin, where he was a letterman in football and track. His football team went 37-1 during his career. He led team to back-to-back Division II state championships in his final two seasons. He recorded 121 tackles, five sacks, three forced fumbles and two fumble recoveries as a senior, and his career included 287 tackles, 17 sacks and two interceptions.

In track & field, Klein competed as a sprinter in spring of 2008. During the indoor season, he competed in the 55-meter dash and recorded a personal-best time of 7.01 seconds at the Oshkosh HS Invite. He competed in the 100-meter dash during the outdoor season, earning a 5th-place finish at the WIAA Regional with a time of 11.8 seconds.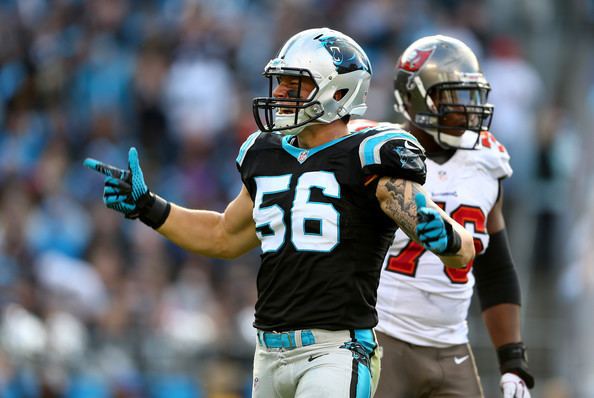 Considered a three-star recruit by Rivals.com, he accepted a scholarship offer from Iowa State over offers from Northern Illinois, Western Michigan and Wyoming.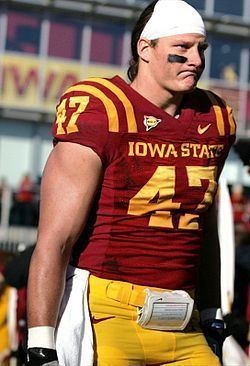 While attending Iowa State University, Klein was a member of the Iowa State Cyclones football team from 2009 to 2012. He played in every game as a true freshman finishing the season with 17 tackles, and also caused and recovered a fumble. He played in 12 games, starting 10, as a sophomore, and finished second on the team in tackles with 111, including eight for loss. He also had three interceptions (returning 2 for touchdowns), four pass deflections, and a fumble recovery. In 2011, he started in all 13 games, recording 116 tackles, including 7.5 tackles for loss and two sacks, seven pass deflections, six pass break ups, and an interception (returned for a touchdown). He was named Big 12 Co-Defensive Player of the Year and earned All-Big 12 first team honors. In his senior season, he recorded 117 tackles, including 3.5 tackles for loss and one sack, three pass deflections, two pass break ups and an interception (returned for a touchdown). He earned All-Big 12 first team honors once again.
Klein was drafted by the Carolina Panthers in the fifth round, 148th overall in the 2013 NFL Draft.
In his rookie season, Klein played a key role on special teams and was thrust into the starting lineup in place of an injured Chase Blackburn in Week 10 against San Francisco, where he sacked quarterback Colin Kaepernick. Klein finished that game with six tackles and a sack. Klein played in all 16 regular season games with two starts and recorded 21 tackles and two sacks.
On February 7, 2016, Klein was part of the Panthers team that played in Super Bowl 50. In the game, the Panthers fell to the Denver Broncos by a score of 24–10.
During Week 10 of the 2016 season, All-Pro starting linebacker Luke Kuechly was severely concussed and did not play the rest of the season. This thrust Klein into a starting role for the Panthers. In his seven starts, Klein made 16 solo tackles, assisted on 13 more and registered one sack.
On March 9, 2017, Klein signed a three-year, $15 million contract with the New Orleans Saints.