8.7

/

10

Alchetron

8.4

Rate This





Genre

Action, Crime, Drama




Duration




Language

CantoneseEnglish






Director

John Woo


Initial DVD release

2006 (United Kingdom)




Country

Hong Kong





Release date

8 February 1986 (1986-02-08) (Hong Kong)


Writer

Hing-Ka Chan, Suk-Wah Leung, John Woo


Initial release

August 2, 1986 (Hong Kong)




Film series

A Better Tomorrow Film Series




Cast

Ti Lung (Sung Chi Ho),

Chow Yun-Fat

(Mark Gor / Mark Lee), Leslie Cheung (Kit), Emily Chu (Jackie), Waise Lee (Daai Goh Shing), Tien Feng (Ho and Kit's Father)


Similar movies

Salt

,

Mad Max: Fury Road

,

John Wick

,

Taken 3

,

Blackhat

,

Run All Night




Tagline

Are the police above the law? I'll send my insurance claim to you.
A better tomorrow tribute
A Better Tomorrow (Chinese: 英雄本色; Jyutping: Jing1 hung4 bun2 sik1; literally: "True Colors of a Hero") is a 1986 Hong Kong crime film directed by John Woo and starring Ti Lung, Leslie Cheung and Chow Yun-fat. The film had a profound influence on the Hong Kong film-making industry, and later on an international scale.
Contents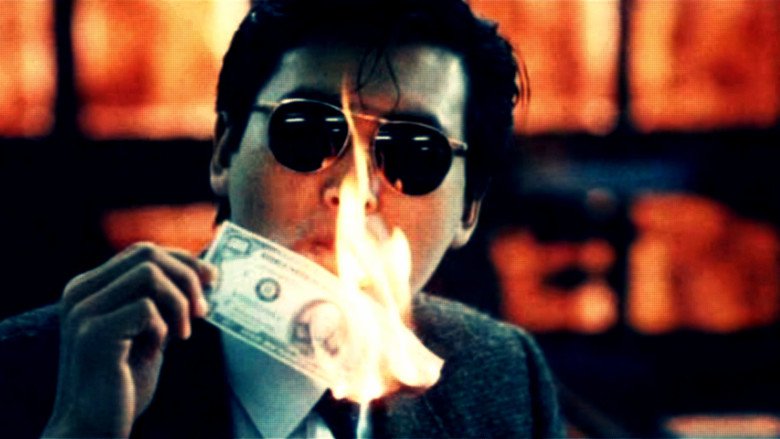 Although it was produced with a tight budget and was relatively unknown until it went on screen (due to virtually no advertising), it broke Hong Kong's box office record and went on to become a blockbuster in Asian countries. It is highly regarded, ranking at #2 of the Best 100 Chinese Motion Pictures. Its success also ensured the sequel A Better Tomorrow II, also directed by Woo, and A Better Tomorrow 3: Love & Death in Saigon, a prequel directed by Tsui Hark.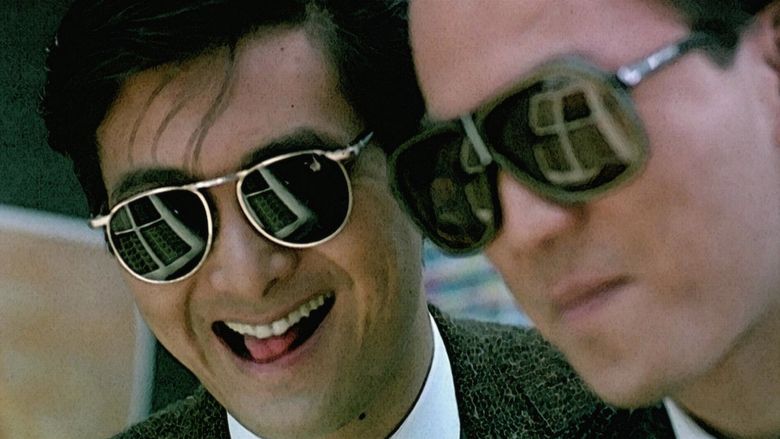 Although Ti Lung was the film's lead actor, co-star Chow Yun-fat's breakout performance out-shined him, solidifying the latter's status as one of the top superstars in the Hong Kong film industry. Chow's character "Mark Gor" was imitated by many fans even decades after the film's release.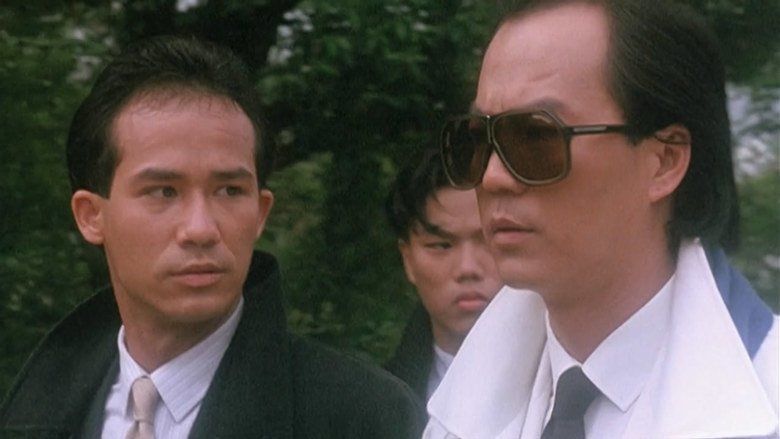 Plot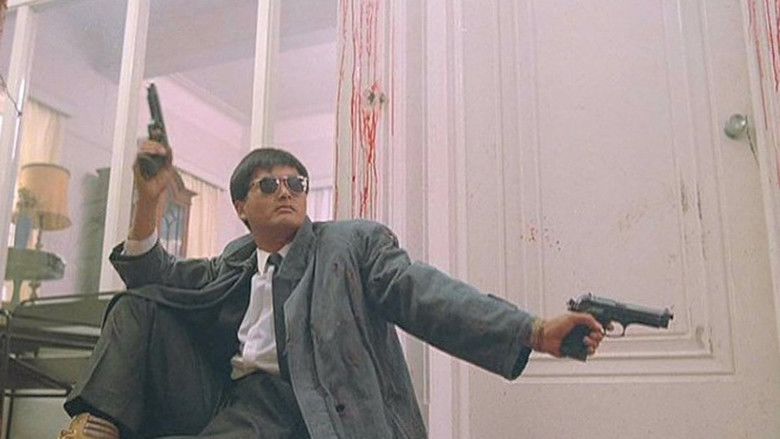 Sung Tse-Ho (Ti Lung) works for the Triad, whose principal operation is printing and distributing counterfeit US bank notes. Ho is a respected member of the organization and is entrusted the most important transactions. Mark Lee (Chow Yun-Fat), another high-ranking member of the group, is his best friend and partner in crime.
Ho is close to his younger brother, Kit (Leslie Cheung), who is training to become a police officer. Ho keeps his criminal life secret from his brother and encourages Kit's career choice. Ho's father is aware of Ho's criminal activities and appeals to him to go straight. Ho agrees, deciding that his next deal in Taiwan will be his last one before leaving the Triad. Shing (Waise Lee), a new member, is sent along as an apprentice. The deal turns out to be a trap by the Taiwanese gang. A shootout ensues in which Ho and Shing flee, pursued by local law enforcement.
Meanwhile, a gang member attempts to kidnap Ho's father to ensure Ho's silence if he is caught by police; in the ensuing fight also involving Kit and his girlfriend, Ho's father is killed. Just before dying, he pleads with Kit to forgive his brother. Ho eventually surrenders to the police in order to buy time for Shing to escape. After learning of Ho's capture, Mark finds and kills the Taiwanese gang leader and his bodyguards. However, Mark's leg is shot in the gunfight, leaving him crippled.
Ho is released from prison three years later. Remorseful and determined to start a new life, he finds work as a driver for a taxi company, run by another ex-con. Ho spots Mark during one of his shifts; in contrast to Mark's letters, he realizes that Mark has been reduced to an errand boy for Shing (who is the new leader of the Triad). During an emotional reunion, Mark asks Ho to take revenge on Shing and reclaim their positions in the organization, but Ho refuses.
Ho seeks Kit out and attempts to reconcile with his brother (who is now a police officer), but is disowned by Kit, who sees Ho as a criminal who is responsible for their father's death. Additionally, Kit is resentful that his familial tie to Ho is preventing him from advancement in the department. In an effort to prove himself to his superiors and further distance himself from his brother's criminal past, Kit becomes obsessed with bringing down Shing's criminal group, despite Ho's warnings to stay away from the dangerous case.
Shing finds Ho and presses him to come back to his organization, offering to reinstate Mark if he returns. Ho flatly refuses. Consequently, Shing begins harassing Ho in order to get him to return, including luring Kit into a trap and injuring Kit, attacking Ho's co-workers, and having Mark beaten severely. Ho is dismayed but is still hesitant to take action, but an impassioned speech by Mark finally convinces Ho to join Mark in taking revenge on Shing.
Mark steals a computer tape containing printing plate data from the counterfeiting business and wins a shootout with gang members, with Ho arriving to aid Mark's escape. The film then reveals that it was Shing who betrayed Ho three years ago in Taiwan. Ho and Mark use the tape to ransom Shing in exchange for money and an escape boat. However, Ho ensures that the tape is passed to Kit to hand to the police. Using Shing as a hostage, Ho and Mark take the money to a pier, where Shing's men await. There, Ho persuades Mark to escape by himself in the boat.
After Mark leaves, Kit arrives on the scene intending to make an arrest where he is captured by Shing's men. A deal is made to exchange Shing with Kit, but the trade explodes into a wild shootout. Ho and Kit are wounded, but Mark returns with guns blazing out of loyalty to Ho. After Ho, Kit and Mark kill many of Shing's men, Mark berates Kit, telling him that Ho's actions had atoned for whatever wrongdoings he had done in the past. Mark is in turn killed by Shing.
As the police approach, Shing mocks Ho (who has run out of ammunition), stating that he will surrender, but his money and power will ensure his swift release. Kit, finally seeing eye to eye with his brother, hands Ho a revolver, with which Ho kills Shing. Immediately afterwards, Ho handcuffs himself to Kit, expressing his desire for redemption and his admiration that Kit always walked the right path. The film ends with the reconciled brothers walking together towards the gathered crowd of police.
Cast
Ti Lung as Sung Tse-Ho
Leslie Cheung as Sung Tse-Kit
Chow Yun-fat as Mark Lee
Emily Chu as Jackie, the girlfriend of Kit
Waise Lee as Shing
Shing Fui-On as Shing's right-hand man
Kenneth Tsang as Ken, the leader of the taxi company Ho joins
Tien Feng, as the father of Ho and Kit
John Woo, the film director, plays the bespectacled Taiwanese police chief
Tsui Hark as a music judge (cameo)
Theme song
The film's theme song is "In the Sentimental Past" (當年情), performed by lead Leslie Cheung, composed and arranged by Joseph Koo and written by Wong Jim.
Box office
A Better Tomorrow grossed $34,651,324 HKD at the Hong Kong box office, ensuring that sequels and imitators would not be far behind.
Cultural impact
After the film, teenage boys in Hong Kong wore long dusters in emulation of Chow's character even though the climate was sub-tropical. In fact, in colloquial Cantonese, trench coats are called "Mark Gor Lau" (literally, Brother Mark's coat).
The Wu-Tang Clan has a song named after the film on their 1997 album Wu-Tang Forever.
The Wu-Tang Clan 20th anniversary album also shares the name A Better Tomorrow.
The anime series Cowboy Bebop has many references to the film series, including the last fight between Spike and Vicious in the episode "The Real Folk Blues (Part 2)" which parallels the final shoot out in "A Better Tomorrow 2".
The character Mr. Chang from the Black Lagoon is closely patterned after Chow's character Mark in both visual design and characterization.
Chow wore Alain Delon sunglasses in the movie. After the movie, Hong Kong was sold out of Alain Delon's sunglasses. French star Alain Delon sent Chow a personal thank you note.
In 2009, Empire Magazine named it #20 in a poll of the 20 Greatest Gangster Movies You've Never Seen* (*Probably)
In 1994 Indian film director Sanjay Gupta unofficially remade this film into a highly acclaimed and popular Bollywood film called Aatish: Feel the Fire (meaning: The Fire) that starred Sanjay Dutt, Atul Agnihotri, Aditya Pancholi and Shakti Kapoor in the lead.
In September 2010, prolific Korean filmmaker Song Hae-Sung released Mujeogja (Invincible) which was an official Korean language remake of John Woo's A Better Tomorrow. It opened to positive response at the Korean box-office. John Woo and Terence Chang also serve as Executive Producers for Mujeogja; which was a joint production between South Korea, Japan and China.
References
A Better Tomorrow Wikipedia
(Text) CC BY-SA
A Better Tomorrow (1986 film) IMDb
A Better Tomorrow (1986 film) Rotten Tomatoes
A Better Tomorrow themoviedb.org