Years active

1992–present




Website

wutangclan.com




Associated acts

Wu-Tang Killa Beez







Genres

East Coast hip hop, mafioso rap, hardcore hip hop




Labels

Soul Temple Loud RCA SRC Universal Republic Asylum Warner Bros.




Past members

Ol' Dirty Bastard (deceased)




Origin

Staten Island, New York City, New York, United States (1992)




Members

RZA, Ghostface Killah, Raekwon, Method Man, Ol' Dirty Bastard, GZA, U-God, Inspectah Deck, Masta Killa, Cappadonna




Secret album

Once Upon a Time in Shaolin




Albums

Enter the Wu‑Tang (36 Cham, Wu‑Tang Forever, A Better Tomorrow, The W, Once Upon a Time in Shaolin




Profiles




Facebook

Twitter

Myspace

YouTube
Wu tang clan forever full album instrumentals
The Wu-Tang Clan /ˈwuːtæŋklæn/ is an American hip hop group from New York City, originally composed of East Coast rappers RZA, GZA, Ol' Dirty Bastard, Method Man, Raekwon, Ghostface Killah, Inspectah Deck, U-God and Masta Killa. Cappadonna later became an official member of the group. The group was formed in and is associated with the New York City borough of Staten Island.
Contents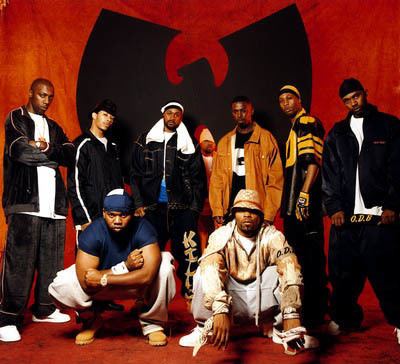 The Wu-Tang Clan has released seven gold and platinum studio albums with worldwide sales of more than 40 million albums, including members' solo projects, since 1992. Its debut album, Enter the Wu-Tang (36 Chambers), is considered to be one of the greatest albums in hip-hop history. It is said to have been groundbreaking for hip-hop and one of the most important hip-hop albums.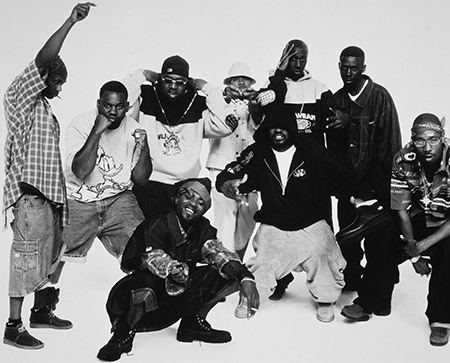 The Wu-Tang Clan has introduced and launched the careers of a number of affiliated artists and groups, often collectively known as the Wu-Tang Killa Bees and it has been mentioned to be one of the most influential hip-hop groups of all-time. In 2008, About.com ranked them "the No. 1 greatest hip hop group of all time". Kris Ex of Rolling Stone called Wu-Tang Clan "the best rap group ever". In 2004, NME hailed them as one of the most influential groups of the last ten years.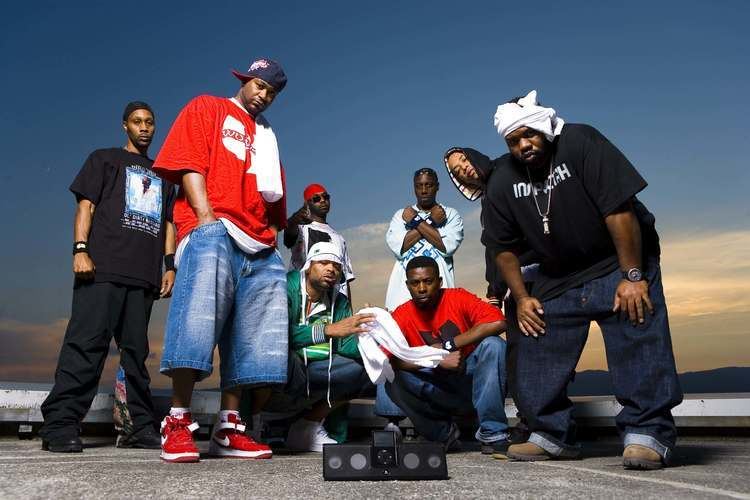 "I went round his house. We went to the basement and I guess they was showin' off 'cos I was there. There'd be RZA and his brother Devon on the decks. RZA was cuttin', Devon'd go cut off the light, then RZA's go cut on the light, Devon'd be cutting, then he'd go cut off the light. They was doing some wild shit, man. And Ol' Dirty was there and he'd echo every rhyme of RZA's while beatboxing, 'cos that was in style then. That was the beginning of Wu-Tang."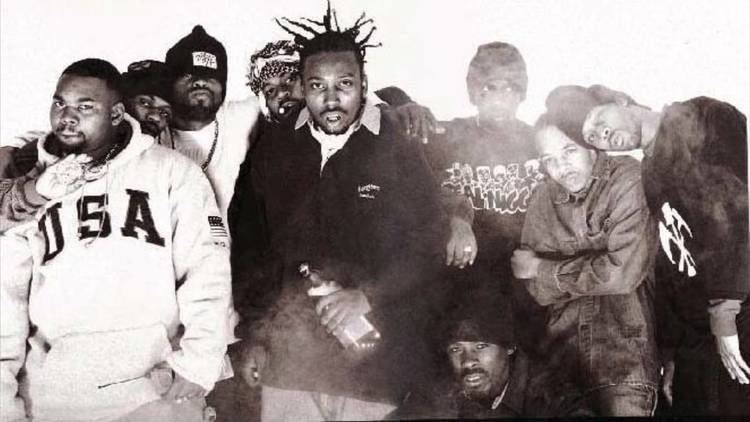 Foundation and name
All in Together Now was never signed to a record label. See, me, GZA, and ODB had a crew called FOI: Force of the Imperial Master, nah mean? We made a song, called "All in Together Now", which became famous on tapes throughout Brooklyn, Downtown Staten Island, New York, all the way down to Miami. I remember Biz Markie, when he was famous and I wasn't famous, and he was like: "Yo! I heard that shit! Your song with Ason Unique and The Specialist." I was the Scientist. So we never got signed as a group back then. We never had a serious record deal under that title.
The Wu-Tang Clan was assembled in the early 1990s with RZA as the de facto leader and the group's producer. Method Man – who met RZA in 1990 after hearing a tape the producer recorded as Prince Rakeem – recalled:
"I went round his house. We went to the basement and I guess they was showin' off 'cos I was there. There'd be RZA and his brother Devon on the decks. RZA was cuttin', Devon'd go cut off the light, then RZA's go cut on the light, Devon'd be cutting, then he'd go cut off the light. They was doing some wild shit, man. And Ol' Dirty was there and he'd echo every rhyme of RZA's while beatboxing, 'cos that was in style then. That was the beginning of Wu-Tang."
RZA and Ol' Dirty Bastard adopted the name for the group after the film Shaolin and Wu Tang. The group's debut album loosely adopted a Shaolin vs. Wu-Tang theme, dividing the album into Shaolin and Wu-Tang sections.
The group developed backronyms for the name (as hip hop pioneers such as KRS-One and Big Daddy Kane did with their names), including "We Usually Take All Niggas' Garments", "Witty Unpredictable Talent And Natural Game", and "Wisdom of the Universe, and the Truth of Allah for the Nation of the Gods".
1992–96: Enter the Wu-Tang (36 Chambers) and solo albums
The Wu-Tang Clan first became known in 1993 following the release of the independent single "Protect Ya Neck", which immediately gave the group a sizable underground following, especially after their tour with Kat Nu and Cypress Hill. Though there was some difficulty in finding a record label that would sign the Wu-Tang Clan while still allowing each member to record solo albums with other labels, Loud/RCA finally agreed, releasing their debut album, Enter the Wu-Tang (36 Chambers), in November 1993. This album turned out to be critically acclaimed, and to date is regarded as one of the greatest hip hop/rap albums of all time. The success of Enter the Wu-Tang: 36 Chambers established the group as a creative and influential force in mid-1990s hip hop, allowing Ol' Dirty Bastard, GZA, RZA, Raekwon, U-God, Method Man, and Ghostface Killah to negotiate solo contracts. RZA spoke on the Wu-Tang Clan's unorthodox business model:
We reinvented the way hip hop was structured, and what I mean is, you have a group signed to a label, yet the infrastructure of our deal was like anyone else's [...] We still could negotiate with any label we wanted, like Meth went with Def Jam, Rae stayed with Loud, Ghost went with Sony, GZA went with Geffen Records, feel me? [...] And all these labels still put "Razor Sharp Records" on the credits [...] Wu Tang was a financial movement. So what do you wanna diversify...? [...] Your assets?
RZA was the first to follow up on the success of Enter the Wu-Tang with a side project, founding the Gravediggaz with Prince Paul and Frukwan (both of Stetsasonic) and Poetic. The Gravediggaz released 6 Feet Deep in August 1994, which became one of the best known works to emerge from hip hop's small subgenre of horrorcore.
It had always been planned for Method Man to be the first breakout star from the group's lineup, with the b-side of the first single being his now-classic eponymous solo track. In November 1994 his solo album Tical was released. It was entirely produced by RZA, who for the most part continued with the grimy, raw textures he explored on 36 Chambers. RZA's hands-on approach to Tical extended beyond his merely creating the beats to devising song concepts and structures. The track "All I Need" from Tical was the winner of the "Best Rap Performance by a Duo or Group" at the 1995 Grammy Awards.
After the release of Method Man's Tical, Ol' Dirty Bastard was the next member to launch a solo career. His debut album Return to the 36 Chambers: The Dirty Version was released in March 1995, and is considered a hip hop classic.
In the late summer, and early fall of 1995 saw the release of Raekwon's Only Built 4 Cuban Linx..., and GZA's Liquid Swords, which would turn out to be the group's two most significant and well-received solo projects. Cuban Linx was a diverse, theatrical criminological epic that saw RZA move away from the raw, stripped-down beats of the early albums and towards a richer, cinematic sound more reliant on strings and classic soul samples. The album is highly notable in that it revived, and expanded the Mafioso rap subgenre, which started to decline several years beforehand. Lavish living and the crime underworld are referenced throughout using quotes from the John Woo movie The Killer, with the mystique of the Wu-Tang Clan deepened by the adoption of crime boss aliases and the crew name Wu-Gambinos. The album introduced a flurry of slang words to the rap lexicon, and many artists have gone on to imitate its materialism. Cuban Linx featured all but one Wu member, and featured the debut from Cappadonna. The album also featured rapper Nas, who was the first non-Wu-Tang-affiliated MC to appear on a Wu-Tang Clan album. GZA's Liquid Swords had a similar focus on inner-city criminology akin to Only Built 4 Cuban Linx, but it was far darker, both in GZA's grim lyrics and in the ominous, foreboding production that saw RZA experimenting more with keyboards than ever before. Liquid Swords features guest appearances from every Wu-Tang Clan member, and is linked together by excerpts from the movie Shogun Assassin. 1995 also saw the release of the Wu Wear clothing line, which would turn out to be massively successful, and influential on hip hop culture. It initially started as a mere way to make money from the demand for bootleg Wu-Tang Clan shirts, and evolved into an extensive collection of designer garments. Soon, other hip hop artists were making similar ventures and by the mid-2000s, a clothing line was almost a prerequisite for hip hop superstardom, with clothing lines launched by Puff Daddy, Jay-Z, Busta Rhymes, Nelly, Ludacris, 50 Cent, and more.
Almost a year after the release of Liquid Swords, Ghostface Killah released his first solo album, Ironman in late October 1996. The album struck a balance between the sinister keyboard-laden textures of Liquid Swords and the sentimental soul samples of Cuban Linx, while Ghostface himself explored new territory as a lyricist. Ironman was critically acclaimed and is still widely considered to be one of the best of Wu-Tang solo albums. Although the 1994–1996 albums were released as solo, RZA's presence behind the production, and the large number of guest appearances from other Wu-Tang Clan members has rendered them to be mostly all-round group efforts.
In 1996, the group appeared on the Red Hot Organization's compilation CD, America Is Dying Slowly, alongside Biz Markie, Coolio, and Fat Joe, among many other prominent hip hop artists. The CD, meant to raise awareness of the AIDS epidemic among African American men, was heralded as "a masterpiece" by The Source magazine.
1997–2000: Wu-Tang Forever, diversification and second string of solo albums
With their solo careers firmly established, the Wu-Tang Clan reassembled to release the highly anticipated Grammy-nominated multiplatinum double album Wu-Tang Forever in June 1997, debuting at number one on the Billboard Charts. This event was featured in a CNN roundup for the extraordinary sales the group achieved without a mainstream sound or commercial appeal. The album's first single, "Triumph", was over five minutes long, featured nine verses (one from each member plus Cappadonna and excluding ODB who appeared on the intro and bridge), and no hook or a repeated phrase. The sound of the album built significantly on the previous three solo albums, with RZA using more keyboards and string samples, as well as, for the first time, assigning some of the album's production to his protégés True Master and 4th Disciple. The group's lyrics differed significantly from those of 36 Chambers, with many verses written in a dense stream of consciousness form heavily influenced by the teachings of the Five Percent Nation. According to Nielsen SoundScan, the album has sold over 8.3 million copies to date worldwide.
Wu-Tang Forever also marked the end of RZA's "five-year plan". After ...Forever's success, RZA ceased to oversee all aspects of Wu-Tang product as he had done previously, delegating much of his existing role to associates such as Oliver "Power" Grant and his brother Mitchell "Divine" Diggs. This move was designed to expand Wu-Tang's reach in the industry and take advantage of financial opportunities for the group. In keeping with this move, an array of Wu-Tang products (both musical and otherwise) were to be released over the next two years.
Following Wu-Tang Forever, the focus of the Wu-Tang empire largely shifted to the promoting of emerging affiliated artists. The group's close associate Cappadonna followed the group project with March 1998's The Pillage. Soon after, Killah Priest, another close associate of the Clan, released Heavy Mental to great critical acclaim. Affiliated groups Sunz of Man and Killarmy also released well-received albums, followed by Wu-Tang Killa Bees: The Swarm—a compilation album showcasing these and more Wu-affiliated artists, and including new solo tracks from the group members themselves. The Swarm sold well and was certified gold.
There was also a long line of releases from secondary affiliates such as Popa Wu, Shyheim, GP Wu, and Wu-Syndicate. Second albums from Gravediggaz and Killarmy, as well as a greatest hits album and a b-sides compilation also eventually saw release.
While this round was commercially successful, it was not as critically acclaimed as its predecessor. The second round of solo albums from Wu-Tang saw second efforts from the five members who had already released albums, as well as debuts from all the remaining members, with the exception of Masta Killa. In the space of two years, RZA's Bobby Digital In Stereo, Method Man Tical 2000: Judgement Day and Blackout! (with Redman), GZA's Beneath the Surface, Ol' Dirty Bastard's Nigga Please, U-God's Golden Arms Redemption, Raekwon's Immobilarity, Ghostface Killah's Supreme Clientele and Inspectah Deck's Uncontrolled Substance were all released (seven of them being released in the space of seven months between June 1999 and January 2000). RZA also composed the score for the film Ghost Dog: The Way of the Samurai, directed by Jim Jarmusch, while he and other Wu-Tang members contributed music to a companion "music inspired by the film" album.
The avalanche of Wu-Tang product between 1997 and 2000 was considered by some critics to have resulted in an oversaturation that was responsible for Wu-Tang's decline in popularity, or at least in critical regard during that time period. Reviews such as Melody Maker's writeup on Ghostface Killah's Supreme Clientele in January 2000 which began "Another month, another Wu-Tang side project" revealed critics' exhaustion at the Clan's prodigious output. The overall reception for the second round of Clan member solo albums was decidedly mixed if largely positive, and they did not live up to their pre-...Forever forebears critically.
Occasional albums would still receive critical acclaim (Ghostface Killah's Supreme Clientele being one of them, is regarded as one of the best solo efforts from the Clan) while Method Man and ODB remained popular in their own right as solo artists, and Wu-Tang remained as a well known force, but they had seemingly lost the ability to excite the music world in the way they had throughout the earlier, and mid-1990s. Many fans and critics also bemoaned the lack of RZA's input on the post-...Forever solo albums, which were mostly produced by the Wu-Element producers, other lower-ranking affiliates, or by outside producers such as the Trackmasters or the Neptunes.
2000–01: The W, Iron Flag and New Millennium
The group reconvened once again to make The W, though without Ol' Dirty Bastard, who was at the time incarcerated in California for violating the terms of his probation. Though incarcerated, ODB managed to make it onto the track "Conditioner" which featured Snoop Dogg. ODB's vocals were recorded via the telephones used for inmates to talk with visitors, while in prison. The W was mostly well received by critics, particularly for The RZA's production, and also gave the group a hit single with the uptempo "Gravel Pit", part of a trilogy of videos where the group would visit different eras with a time traveling elevator, which also included "Protect Ya Neck (The Jump Off)" and "Careful (Click, Click)", which were then followed by "I Can't Go to Sleep" featuring Isaac Hayes. The album would go on to reach double platinum status.
Shortly before the release of The W, ODB escaped custody while being transported from a rehab center to a Los Angeles court and was considered a fugitive. At a record release party for The W, ODB appeared with his face hidden by an orange parka, and was not recognized until introduced to the crowd. With police officers present outside, ODB performed briefly and then fled, fearing capture. Six days later ODB caused a commotion, signing autographs in a McDonald's at Broad & Girard Street in North Philadelphia. Unaware of who was causing the commotion, the manager called the police. When the law arrived, ODB mistook them for fans until they drew their guns. ODB fled the facility, but was stopped while trying to start his vehicle. After presenting a fake ID, he admitted his real identity, and was arrested.
In 2001, the Wu-Tang Clan released Iron Flag, an album which made extensive use of outside producers and guests. Its crossover vibe and features, including Ron Isley, Flavor Flav, and prominent producers Trackmasters, marked it as a lighter fare; while critically praised, it gained a less than stellar reputation with fans. Group member Ghostface Killah would later denounce the record.
While originally featured on the cover of Iron Flag, Cappadonna was airbrushed out of the artwork and absent from the album entirely. This may be related to tension that arose within the group when it was revealed that Cappadonna's manager was, or had been, a police informant, a revelation that also brought on the manager's subsequent firing. Cappadonna would however, continue collaborating and touring with the group in the upcoming years.
Around this time Method Man began his acting career, along with close collaborator Redman, by starring in the stoner comedy film How High.
2004: Legal issues, death of Ol' Dirty Bastard and resurgence
In early 2004, U-God apparently left the group in disgust. A DVD titled Rise of a Fallen Soldier was released detailing his problems, which were mostly with his treatment by RZA, who he claimed had hindered his success as a solo artist. He formed a group of young protegés called the Hillside Scramblers with whom he released the album U-Godzilla Presents the Hillside Scramblers in March 2004. The dispute culminated in a heated phone conversation between RZA and U-God on live radio, which ultimately saw the two reconcile. He has since returned to the group.
2004 saw the unexpected return of the Clan to the live stage. They embarked on a short European tour before coming together as a complete group for the first time in several years to headline the Rock the Bells festival in California. The concert was released on CD under the name Disciples of the 36 Chambers: Chapter 1, and they also released a music-video greatest hits album, Legend of the Wu-Tang Clan.
Death of Ol' Dirty Bastard
Ol' Dirty Bastard's career in Wu-Tang was marked by erratic behavior. At the 1998 Grammy Awards, he protested the Clan's loss (to Puff Daddy in Best Rap Album) by interrupting Shawn Colvin's acceptance speech for her Song of the Year award. In addition, ODB's run-ins with the law were well publicized—he was arrested several times for offenses including assault, shoplifting, wearing body armor after being convicted of a felony, and possession of cocaine, and he missed multiple court dates. In late 2000, Ol' Dirty Bastard unexpectedly escaped near the end of his rehab sentence, spending one month on the run as a fugitive before showing up on stage at the record release party for The W in New York City. He managed to escape the club but was later captured by police in Philadelphia and sent to New York to face charges of cocaine possession. In April 2001, he was sentenced to two to four years in prison. Once released from prison, he signed a one million dollar contract with Roc-a-Fella Records.
On November 13, 2004, ODB collapsed at Wu-Tang's recording studio, 36 Chambers on West 34th Street in New York City, and was pronounced dead later that night. Wu-Tang paid him homage a number of times: in August 2006, one of his sons came out at a Wu-Tang concert at Webster Hall and rapped "Brooklyn Zoo", along with his mother, and during a concert at the Hammerstein Ballroom the Clan brought his mother out on stage for a sing-along to "Shimmy Shimmy Ya".
2006–10: Fourth round of solo albums and 8 Diagrams
2005 saw the release of RZA's first book, The Wu-Tang Manual, the release of U-God's second album, Mr. Xcitement and the long-awaited collaboration between GZA and producer DJ Muggs, entitled Grandmasters. The collaborative record received good reviews and played fairly well with fans, who by and large had been waiting to see the Wu step up the quality of their releases.
On March 28, 2006, Ghostface Killah released the street rap-oriented Fishscale, to much critical acclaim and some commercial success. The entire Clan, including Cappadonna and the deceased ODB, appeared on the track "9 Milli Bros". The album also offered an expansion of Ghostface's traditional sound—precipitated by the moderately successful club song "Be Easy" and battle rhymes in the Just Blaze-produced "The Champ". After its reception from fans, label Def Jam asked Ghost to release another album that year; the result, More Fish, excited fans and critics somewhat less.
On June 25, 2006, Inspectah Deck released a street album entitled The Resident Patient, a prelude to his upcoming album, titled The Rebellion, which is said to be his final solo album. Late summer of 2006 saw the release of Masta Killa's second studio album, Made in Brooklyn, to lukewarm reviews, as well as Method Man's 4:21... the Day After, on which the rapper endeavored to make up for the poor response to Tical 0: The Prequel. Around this time, he was heavily featured in the media due to his displeasure with Def Jam's handling of his previous project. Despite what the rapper felt to be little promotion compared to other Def Jam artists, 421... debuted in the Billboard Top Ten, and received much greater reviews than those of his previous album. Method Man also made the decision to fall back from Hollywood, and to only do acting work on films being handled by close friends.
The summer of 2007 was the original release date scheduled for Raekwon's long-anticipated sequel to his 1995 debut Only Built 4 Cuban Linx, entitled Only Built 4 Cuban Linx... Pt. II. The album was to be released on Dr. Dre's Aftermath Records, however, it would turn out to be released on Raekwon's Ice H2O Records, and EMI on September 8, 2009, after numerous delays.
Ghostface Killah released his seventh full-length album The Big Doe Rehab in December 2007, and exactly one week later, Wu-Tang released their fifth full-length group album entitled 8 Diagrams on Steve Rifkind's SRC Records, whose now-defunct Loud Records released the group's four previous albums. This album marked the inclusion of Cappadonna as an official member of the group. In an interview with MTV.com, Ghostface Killah stated that he was upset with RZA for starting the 8 Diagrams project while he was in the middle of writing and recording The Big Doe Rehab, and further upset with RZA for giving 8 Diagrams the same release date as The Big Doe Rehab, for which RZA re-scheduled a release date one week later. The final outcome of 8 Diagrams received mixed views from both fans and critics, and is regarded as being RZA's most experimental work to date. Both Raekwon and Ghostface Killah were unhappy with the album, and proposed recording a group album titled "Shaolin Vs. Wu-Tang" without RZA production. That album would eventually become Raekwon's fifth solo album Shaolin vs. Wu-Tang.
In the summer of 2008, RZA released Digi Snacks, which was another Bobby Digital album. He used the album primarily to put over lesser-known Wu-Tang Clan affiliates such as Freemurder, Killa Sin, Black Knights and others. The summer of 2008 also saw the release of GZA's Pro Tools album.
Almost a year later, U-God released his third solo album entitled Dopium, which features guest appearances from several Wu-Tang members, and affiliates, among others, and was met with mostly lukewarm reviews. Released one week later was Wu-Tang Chamber Music, a side project executively produced by RZA, featuring live instrumentation from a Brooklyn soul band called The Revelations. The album features appearances from five Wu-Tang members, along with New York City mainstays AZ, Kool G Rap, Cormega, Havoc, Sean Price, and M.O.P. The first single from Chamber Music was a track titled "Harbor Masters" featuring Ghostface Killah, Inspectah Deck, and AZ. To clear up confusion, RZA spoke about the album to Billboard.com: "I think the Chamber Music title is very fitting. This music is totally in the chamber, or in the mind-frame of Wu-Tang like in the [Enter the Wu-Tang (36 Chambers)] days. But it's not a Wu-Tang album. The whole Clan's not on this album. But it couldn't be in any other category but Wu-Tang.
September 2009 saw the release of the long anticipated album; Only Built 4 Cuban Linx... Pt. II which features guest appearances from several big name artists, and Clan members, with Ghostface being the most prominent, and also production from RZA, Dr. Dre, Pete Rock, and J Dilla, among others. The album debuted at number 4 on the Billboard 200 and at number 2 on the Top R&B/Hip-Hop Albums chart, and has been praised by most music critics. Several weeks later, Ghostface released Ghostdini: Wizard of Poetry in Emerald City, which is a hip hop/R&B album.
Talk of the album Shaolin vs. Wu-Tang re-surfaced in July 2009; originally planned as a full-on Wu album without RZA's input, the project evolved to include RZA from an MC standpoint, without contributing to production. Raekwon stated "[It'll] be alter egos challenging each other, really allowing RZA to fall back on the production and allowing us to give him a flashback memory to the things we know we need from the abbot [RZA]. We want him to be involved [with the album as an MC], but the concept was for him not to be involved production-wise."
Speaking to MTV.com, Method Man revealed his, Ghostface Killah's and Raekwon's plans to record a separate album as a trio: "I don't want to say it's written in stone, but it's in discussion. I want some feedback from the fans to see how they would take that. RZA produced tracks, some other outside producers, of course, and we gonna have Wu-Tang members on the album, but it'll be a Rae, Ghost and Meth album."
Soon after, Ghostface Killah cemented the details: the record—featuring other Wu-Tang Clan members—will consist primarily of him, Method Man, and Raekwon. The title, as announced in three separate trailers (directed by Rik Cordero) promoting the upcoming release, is Wu-Massacre. Speaking on their willingness to complete the album, Ghost said the three would begin recording within the next few months and estimated the release date to be the end of 2009 or January 2010.
More recently, it was announced that the album would be pushed back from December to March 30, 2010; the single, "Meth vs. Chef Part II," was released after the announcement. Produced by Mathematics, it is an update of the song "Meth vs. Chef" from Method Man's first solo album, Tical, featuring verses by only Method Man and Raekwon. It had been confirmed by Raekwon that Shaolin vs. Wu-Tang would in fact be his next solo album and that Wu-Massacre is a separate project, while the rapper stated that he himself had petitioned to have Wu-Massacre's release date postponed in order to yield more studio time.
On February 25, 2011,Wu Tang Live At The Palladium NYC was released through the group's official Facebook page as a collectors digital download. This included exclusive, unreleased freestyles. It was limited to 100 downloads before the page was disabled after this figure was reached.
Business deals
In September 2008, RZA announced that he had inked a deal with digital music company The Orchard to release the Wu-Tang Clan's back catalogue worldwide digitally, for the first time. In addition to forthcoming material, the Wu-Tang Clan's catalogue includes 13 previous releases that have been previously unavailable digitally, including recordings by the group as a whole, U-God, Wu-Syndicate, Killarmy, Shyheim, West Coast Killa Beez, Black Knights and others, and would be available online beginning September 23. "The time is right to bring some older Wu material to the masses digitally," said RZA, de facto leader of Wu-Tang Clan. "Our fans have been dedicated and patient and they're hungry to hear the music that has set us apart from so many others. Hip-hop is alive in Wu Music, and with The Orchard, we've got a solid partner that understands our audience and is committed to doing all they can to help us reach the fans. I'm definitely looking forward to working with them to see what else we all come up with. There's much more to come."
Documentaries
Wu-Tang Revealed, a GZA-directed documentary, promised to show behind the scenes of the Clan, has yet to be released.
U-God: Rise of a Fallen Soldier details U-God's side of the struggle between him and RZA circa 2004-2005.
Gerald K. Barclay directed the Wu-Tang documentary, entitled Wu: The Story of the Wu-Tang Clan, which premiered on BET on November 13, 2008. The documentary was released on DVD on November 18, 2008.
On November 10, 2009 a documentary on Ol' Dirty Bastard was released entitled; Dirty: The Official ODB Biography. The documentary features interviews and stories from his family members, Wu-Tang members, and affiliates, as well as old interviews with Ol' Dirty, and live performances.
Wu Tang Saga, starring Cappadonna and featuring footage of the Clan dating back to the early nineties through their most recent tours was released on February 25, 2010.
2011–present: A Better Tomorrow
On June 29, 2011, Raekwon announced that the group were working on a new studio album, still in early stages. Ghostface Killah later said that the album should be released in May 2012.
Members went back and forth on the issue. While GZA hinted that a new album was unlikely, the RZA said a new Wu-Tang Clan album might happen after all, on the occasion of the group's 20th anniversary, though Raekwon doubted it.
On January 9, 2013, work on the sixth Wu-Tang Clan album was announced via the group's official Facebook page. In early March 2013 Method Man announced that the Clan was working on a sixth studio album and it would be released during 2013 in celebration of their 20-year anniversary since 36 Chambers. Cappadonna has said the album is in recording process taking place in New York, Los Angeles and the Wu mansion in New Jersey. RZA has also said he had talked to Adrian Younge about working on a song for the album. On April 11, 2013, it was announced via a press release that their upcoming sixth studio album would be titled, A Better Tomorrow and was set to be released in July, 2013. During late April 2013, the Clan performed at the 2013 Coachella Valley Music and Arts Festival. On May 17, a unreleased Wu-Tang song titled "Execution in Autumn" was released for purchase through RZA's record label Soul Temple Records. They performed at the 2013 HOT 97 Summer Jam at MetLife Stadium in New Jersey, twenty years after they performed at the first annual Summer Jam concert. On June 5, 2013, the first promotional single "Family Reunion" featuring Masta Killah, Method Man, Ghostface Killah and RZA was released via the Soul Temple Records website.
In June 2013 RZA said so far every member of the Clan except Raekwon and GZA had put in work on the A Better Tomorrow album and that recording was being done at the Wu-Mansion, and the Wu-Mansion West. Unreleased verses from Ol' Dirty Bastard will also be featured on the album. He also stated he was hoping to release the album in November 2013. In July 2013 Cappadonna indicated the album was half way finished. Once November 2013 arrived, RZA gave an update on the album, saying that not every member had been significantly working on the album. He gave credit to Method Man, Cappadonna, U-God and Masta Killa for working hard on the album, while saying he needed more effort from Ghostface, Raekwon and GZA. Shortly after Method Man stated that Raekwon had not worked on the album at all, and Ghostface had only recorded two songs for the album so far. In late November, RZA suggested that the album was approximately six weeks from completion. In January 2014, the group posted a message on their Facebook page, saying: "The new Wu album 'A Better Tomorrow' coming soon." After several disputes between Raekwon and RZA about the direction of the group and album, they reconciled, with the latter agreeing to record verses for A Better Tomorrow. On October 3, 2014 it was announced that the album will arrive December 2, 2014 courtesy of a new deal with Warner Bros. Records. The album was released late 2014.
The Wu - Once Upon a Time in Shaolin
In March 2014 it was reported that in addition to work on A Better Tomorrow, a Wu-Tang Clan compilation album entitled The Wu - Once Upon A Time In Shaolin had been recorded, with Wu-Tang affiliated producer Cilvaringz as the primary producer instead of RZA. The album, a double album consisting of 31 tracks, will not be given a conventional commercial release and only one copy has been produced; this copy will be toured in museums, art galleries and music festivals before being sold at a high price to a single individual. In August 2014, a reporter from Forbes traveled to Marrakech to meet Cilvaringz and hear a 51-second snippet of a song from the album, which featured Cher. The snippet was subsequently put on their website. The album is encased in a handcrafted silver and nickel box made by British-Moroccan artist Yahya and features never-before-heard music recorded over years. RZA stated he has been receiving multiple million dollar offers for the album. Despite the album's exclusivity it made an appearance in electronic dance music producer Skrillex's music video for his song "Fuck That" even though he did not purchase the project. The album was sold through Paddle8, an online auction house, for $2 million to Martin Shkreli. When the FBI arrested Martin Shkreli on December 17, 2015, they did not seize the Wu-Tang Clan album. Following the victory of Republican candidate Donald Trump in the 2016 U.S. presidential election, Shkreli broadcast excerpts from the album on streaming platforms Periscope and Hitbox.tv.
Members
RZA (born Robert Fitzgerald Diggs, 1969) – The de facto leader of the group. He produced the entirety of Enter the Wu-Tang and the majority of the tracks on subsequent Wu-Tang albums. He has also produced many of the group's solo efforts, especially early on. Considered a producing pioneer, his popularity has transcended hip-hop. Thanks to Jim Jarmusch giving him his break with Ghost Dog: The Way of the Samurai, he has gone on to score several Hollywood films such as the first installment of Quentin Tarantino's critically acclaimed Kill Bill, Tony Jaa's The Protector and Ridley Scott's American Gangster. Most recently he scored the music for the anime series Afro Samurai. Before signing with SRC Records in early 2007, RZA was flooded with offers from Bad Boy Records, Aftermath Entertainment, Interscope and Def Jam among others. In 2012, RZA directed, co-wrote, and had a lead acting role in The Man with the Iron Fists.
GZA (born Gary Grice, 1966) – He is the oldest member of the group as well as the most experienced, having begun rapping in 1976, when hip hop was still a local New York phenomenon. He was also the first to release an album, Words from the Genius, which was released in 1991 on Cold Chillin'/Reprise. The interplay between and other members on the group's recordings shows him as the wisest MC of the group. He is known for his laid-back flow, deliberate style, and complex use of metaphor, containing references to Samurai films, chess and 5 Percenter teachings. Liquid Swords, his Wu-Tang debut album, is often considered among the group's best work, perhaps only challenged by Raekwon's Only Built 4 Cuban Linx....
Ol' Dirty Bastard (born Russell Tyrone Jones, 1968–2004) – Arguably the most eccentric and erratic member of the group, his wild behavior drew significant media – and often police – attention. He was known for his off beat rhymes, charismatic ululations, slightly garbled style, and unpredictable vocal inflections. ODB was among the most popular members of Wu-Tang, with high sales and guest spots with industry giants like Mariah Carey. He collapsed in Wu-Tang's recording studio on November 13, 2004 and was pronounced dead less than an hour later, with a later autopsy confirming a drug overdose to be the cause of his death. The overdose was ruled accidental.
Method Man (born Clifford Smith, 1971) – He was the youngest member of the Wu-Tang Clan and the first to release a Wu-Tang solo album with Tical, his career went on to become the most successful in the group, while maintaining an underground rep. His career is highlighted by platinum sales and a Grammy for I'll Be There for You/You're All I Need to Get By with Mary J. Blige. He is recognized by his distinct voice and smooth, yet "grimy" flow. He has also had a significant acting career with many film and television credits to his name, most notably the popular series, The Wire, where he portrayed the character of Cheese Wagstaff, the lieutenant of drug lord Proposition Joe. He also acted in the comedy film How High and the sitcom Method & Red, both co-starring with Redman, with whom he also made an album in 1999 titled Blackout! as well as the 2009 sequel Blackout! 2. Method Man's friendship with The Notorious B.I.G. is credited for preventing more heat between Biggie, Raekwon and Ghostface.
Raekwon (born Corey Woods, 1970) – Nicknamed "The Chef" for having "lyrical flavor", and ability to cook cocaine into "crack rock." His lyrics contain extensive use of New York slang (and some of which he invented), which is often delivered in an aggressive, fast-paced manner. He is also known for his vivid storytelling about wealth, power, and prestige derived from the illegal drug trade. His influential solo album Only Built 4 Cuban Linx... is often credited with initiating the Mafioso rap phenomenon of the mid-to-late-1990s, and is generally considered one of the best of the solo albums by both fans and critics. The sequel to the influential album was released in late 2009 titled Only Built 4 Cuban Linx... Pt. II.
Ghostface Killah (born Dennis Coles, 1970) – He has a very distinctive, abstract, energetic and emotional style of rapping and is arguably the most consistent member of the group. He had a large role in Raekwon's Only Built 4 Cuban Linx... and later released his debut album Ironman to critical acclaim. Mainstream hip-hop press credits his second album Supreme Clientele with "saving the Wu." He has enjoyed similar success over the course of 12 solo albums, more than any other member of the group.
Inspectah Deck (born Jason Hunter, 1970) – He was one of the star members of the group, gaining attention by providing stand-out performances on both Wu-Tang albums and on other member's solo albums as well as being a popular guest rapper in 1997 and 1998. He is considered by many in the fanbase as the stand-out member on Wu-Tang Forever, although his later solo albums failed to live up to the high expectations. Inspectah Deck is known for his ability to use metaphors and deliver complicated rhyme-schemes. He is also a successful producer, providing beats for many artists both in and out of the Wu-Tang family such as Ghostface Killah, Method Man, Big Pun, Prodigy, and others.
U-God (born Lamont Jody Hawkins, 1970) – A founding member with his own solo career, U-God's has had a relatively low profile, in part due to his limited exposure, from being incarcerated for most of the recording of 36 Chambers, in which he only delivered short verses on "Da Mystery of Chessboxin'" and "Protect Ya Neck." He is known for delivering strong verses, his unique "bass-like" voice, and his style of blaxploitation rap.
Masta Killa (born Elgin Turner, 1969) – He was the only member not already an experienced rapper at the time of the group's formation, and was extensively mentored by GZA during his early days with the group. He was largely absent on the group's first album due to his being incarcerated, though he did contribute the classic final verse to the track "Da Mystery of Chessboxin", He also had stand-out verses to Wu-Tang Forever and other members solo albums, delivered with an intelligent talk-rap style. Fans have praised his work on classic Wu tracks like "Duel of the Iron Mic", "Snakes" or "Winter Warz" among others. He was also the last to release a solo album, though when he finally did release No Said Date, it was generally well received and considered one of the best post-2000 Wu-Tang releases.
Cappadonna (born Darryl Hill, 1969) – After growing up as friends with many of the Clan members, Cappadonna made his debut as an affiliate of the Wu-Tang Clan on Raekwon's hit single "Ice Cream". He was also a guest star, along with Raekwon, on Ghostface Killah's solo debut album, Ironman. He made his first appearance on a Wu-Tang Clan album in 1997 on Wu-Tang Forever on the single "Triumph". Following his appearance on Forever, he contributed significantly to the group's third studio album, The W, at which point his appearances were no longer marked with "Feat. Cappadonna", as they had been on Forever. After a falling out with RZA the next year over royalties, he did not appear at all on the group's subsequent album Iron Flag. He eventually reunited with the group for their concert at 2004's Rock the Bells, and appeared on 2007's 8 Diagrams.
Cappadonna's status as an official member was at one point unclear. While long referred to by both the group and fans as the "unofficial tenth member", there was no confirmation on whether he actually became the official tenth member following the death of Ol' Dirty Bastard. MTV.com's biographies of both him and the group claim that he is an official member. However, while his vocals on
8 Diagrams
were not marked with "Feat. Cappadonna", much like his contributions to the group's
The W
album, he does not appear on the front cover with the original eight living members, and is not featured in the album's booklet with a picture, although he is included in the group's shout-out's sections. A 2007 interview about the Clan before the release of
8 Diagrams
also claims that RZA officially added him as a member, but there were no quotations or statements to back up this claim within the article. He would also appear credited as a member on the 2012 Wu-Tang Clan song "Six Directions of Boxing" off the soundtrack for RZA's
The Man with the Iron Fists
and be confirmed to be working on the group's sixth studio album. Cappadonna would be one of the most significant workers on the sixth album
A Better Tomorrow
. More recently, multiple publications such as
NME
,
XXL
, HipHopDX, and MTV have referred to Cappadonna as an official member of the group. In 2014, RZA definitively clarified Cappadonna's status as an official member stating that Cappadonna had been an official member of the group since the group's
8 Diagrams
album.
Production
According to RZA, he tries to have no more than 20–25% sampling on any given record, something starkly different from many other major hip hop groups. He uses "the sampler more like a painter's palette than a Xerox. Then again, I might use it as a Xerox if I find rare beats that nobody had in their crates yet". He played much of the piano himself, with Bill Evans and Thelonious Monk as major influences; for instance, he created the piano part to "Da Mystery of Chessboxin'" after watching the Thelonious Monk documentary, Straight, No Chaser.
RZA's production technique, specifically the manner of chopping up and/or speeding or slowing soul samples to fit his beats, has been picked up by currently popular producers, most notably Kanye West and Just Blaze, the two main producers behind Roc-A-Fella Records. West's own take on RZA's style briefly flooded the rap market with what was dubbed "chipmunk soul", the pitch bending of a vocal sample to where it sounded as though the singer had inhaled helium. Several producers at the time copied the style, creating other offshoots. West has admitted that his style was distinctly influenced by RZA's production, and RZA has acknowledged his influence in an issue of Scratch magazine, saying he wished he had produced "Jesus Walks" and "Breathe", two 2004 hits produced by Kanye West and Just Blaze, respectively. Kanye West commented:
Wu-Tang? Me and my friends talk about this all the time... We think Wu-Tang had one of the biggest impacts as far as a movement. From slang to style of dress, skits, the samples. Similar to the [production] style I use, RZA has been doing that.
Lyrics
Raekwon's Only Built 4 Cuban Linx... helped (with the likes of Kool G Rap) popularize the Mafia theme in rap music that remained widespread for more than half a decade. The landmark album touted a lifestyle patterned on drug dealing, regrets of living in harsh conditions, and partying (including popularizing the Cristal brand of champagne) which Nas, Mobb Deep, Notorious B.I.G., Jay-Z, and other popular artists all borrowed and/or expanded upon these themes at points in their respective careers.
The Wu-Tang Clan's slang has long been a staple of their music, wherein members would blend Five Percenter terms, Kung Fu/oriental words, and comic book and street terms to create their own nicknames for actions, people, places and things (such as the christening of Staten Island as "Shaolin Land" and money as "C.R.E.A.M."). RZA noted in the The Wu-Tang Manual, that Raekwon was the resident "slang-master" of a great deal of the slang used by the group.
Video games
All nine original members of the group were featured in the game Wu-Tang: Shaolin Style, released for the PlayStation on October 31, 1999, as well as a special collector's edition controller. Ghostface Killah and Yung Dirty Doucette, as well as collaborators, Redman and Keith Murray, also play themselves in all three games in the Def Jam video games Def Jam Vendetta, Def Jam Fight For NY, and Def Jam: Icon.
Method Man is a huge fan of video games himself and has publicly stated that he loves playing SOCOM online with other PlayStation 2 users, and is part of an online clan ("KMA/Kiss My Ass"). His SOCOM II name is "ICU". He has a fellow SOCOM player featured on a skit on his album 4:21.
A video game from Acclaim, 9Dragons, also sports the name Wu-Tang Clan in one of the ingame branches.
In EA's Army of Two, main character Salem talks about Wu-Tang asking his team mate Rios who the best member is. Salem says it's RZA but he says Ghostface Killah is pretty good himself. In the ending cut scene, a reference is made when Salem says "Survey says?" and Rios replies "You're dead". The exchange referenced the lyric, "And the survey says? / You're dead!" from "Wu-Tang Clan Ain't Nuthin' Ta F' Wit", from the album Enter the Wu-Tang Clan (36 Chambers).
Several tracks by Clan members and affiliates such as Method Man, Ghostface, Cappadonna, Trife, DJ Mathematics and others were featured in the 2006 game Saints Row.
The video game of Afro Samurai, based on the cult TV series, was released in January 2009 for the PlayStation 3 and Xbox 360. Its soundtrack, like the show, was produced by RZA.
Clothing line
Oli "Power" Grant was one of the first to move from music to clothes. The Clan's executive producer, Grant began making clothes in the early 1990s, with little success. But in 1995, after the platinum success of Enter the Wu-Tang (36 Chambers), manufacturers who earlier wouldn't extend Power credit saw the potential. He opened four Wu Wear stores, in New York City, Los Angeles, Atlanta and Norfolk, Virginia. The line was carried in Macy's, Rich's, and d.e.m.o, among others. Power says he earned $10 million in 1998.
Method Man was unhappy with the decision to bring Wu-Tang into the fashion world with Wu Wear, despite the brand being a major money-maker for the group. "When Wu-Wear started making shoes and sneakers and pants, it was shoddy material. I never rocked that shit."
"I'm going to bring out Dirty Wear," declared ODB. "A set of ready-worn clothes: 'Dirty Wear, for the girl who likes to wear her panties three days in a row.'"
In 1999, Nike released a Wu-Tang Clan themed dunk hi. The shoes were produced in low quantities. Their rarity and popularity makes them very sought after, with reseller prices as much as $7,500.
A partnership between Wu-Tang and the Alife NYC clothing group took place in 2007 through 2008 for an exclusive series of custom sneakers, T-shirts, hoodies and other accessories for men and women. The collection was named "A Wu-Tang Life".
G-Unit
Ghostface had a non-publicized feud with 50 Cent in the late 1990s and early 2000s. On 50 Cent's track "How to Rob" insults were aimed at many high-profile rappers, including Wu-Tang. In the early 2000s the argument made it on to wax with skits titled "Clyde Smith" on Supreme Clientele featuring a low-pitched recording of what most fans believe to be Raekwon's voice derisively making fun of 50 Cent's behavior and his methods of attracting attention to himself. The skit also joked at other unnamed "gangster rappers" in New York. 50 Cent took offense and came back with a short track dissing Wu-Tang Clan, and Ghostface in particular. That track was later reworked into the titled Too Hot with 50 rapping over a sample of Ghostface on Raekwon's album. 50 rose to fame, both he and Ghostface talked in interviews with SOHH.com and Hot 97 Radio about the supposed argument, both saying that the argument was never that serious and nothing major had happened.
A supposed diss song, "Small Change (Who The Fuck Is 50 Cent)", which circulated the web in the beginning of 2001 was rumoured to be by the Clan, but was proven to be recorded by Polite and Lord Superb of American Cream Team (Raekwon's then side-project).
G-Unit member Tony Yayo has alleged that Ghostface had a ghostwriter for his critically acclaimed album Supreme Clientele. In an interview with Spin magazine, Yayo claimed that Far Rockaway native Lord Superb, who guested on the album, wrote a majority, if not all, of the lyrics. In an interview with hiphopdx.com Raekwon, who also appears on the album, responded saying: "He [Tony Yayo] know damn well he [Superb] ain't write that fuckin' album. I don't even wanna get into shit like that, because it just makes me upset that muthafuckas be running they mouth all kinda ways. But at the end of the day, I think Ghost gonna have to really say what he gotta say." However, in a November 2007 interview with Rhapsody Music, Ghost responded with "...'Perb [Superb] is Rae's [Raekwon] man. He been in the studio a few times while we're doing shit. He ain't write shit. All 'Perb contributed was a couple of lines that you could put in the air. When we write, we all do that. "Say this one right here" or "Put this one right here." We all catch lines with each other 'cause you in the studio. You got niggas around you that write. Even if he did write a verse, he could never make an album of mine. He couldn't make an album, you feel me? I made Supreme Clientele what it is. Those are my stories, based around whatever they're based upon. It's me. I can't see what songs 'Perb wrote. He ain't write "Mighty Healthy" or "One" or "Apollo Kids" or "Cherchez LaGhost" or "Saturday Nite" or "Malcolm." U-God called Tony Yayo "a bitch" in an interview with Undergroundhiphop.com, and threatened to beat him down when he sees him, but said that no diss tracks will be recorded. Paper Plates, one of the tracks from GZA's Pro Tools album released in 2008 is known to be a 50 cent diss track. The feud between GZA and 50 started in a concert in London, where GZA was performing and during the concert he was responding to what the crowd had to say about the current state of Hip Hop particularly in the Mainstream world. Soulja Boy and 50 cent were both mentioned. GZA made some comments such as, "Fifty doesn't have any motherfuckin' lyrics. You got a lot of record sales, a lot of money nigga but no TALENT!"
50 Cent responded back to GZA on his thoughts about his comments directed at Soulja Boy, with whom he personally has a good relationship. "Recently I seen a video on YouTube and the video was of the GZA, that's short for The Genius. He's a 'Genius,' I'm sure everyone else has forgotten who he is also. Kid is 16 years old and we Googled you; you were born in '66. He was born in 1966 (laughs). Listen, I have an old school Chevy Impala your age." 50 has yet to record a diss track in response to GZA's "Paper Plate."
The Notorious B.I.G.
During his career, The Notorious B.I.G. had a checkered relationship with the Wu-Tang Clan. He collaborated with Raekwon on the 1994 Ron G song "Stop the Breaks," which also featured Killa Sin and KRS-One; the same year, on B.I.G.'s debut album Ready to Die, Method Man was featured on the song "The What" (and was the only featured rapper on the album.) The song, "The What," was produced by Easy Mo Bee, who had strong ties to Notorious B.I.G. as well as several Clan members, such as RZA and GZA. According to Method Man, though even at this point friction was present between Biggie and the Clan, the two rappers got along:
It was no secret: Rae didn't like him, Ghost didn't like him. They thought he was a biter. But if you look at Rae and Ghost, they don't like nobody! The rest of my niggas had love for Big. It was just Rae and Ghost...and my niggas—-it's like we're a unit, we moved as a unit. So where if one of my niggas ain't speakin', then nobody was speakin'. And we would just roll right by [B.I.G.], walk right past. But Lil' Cease can vouch for this, and my niggas can vouch for this—-I always stopped to give word with Big. No matter what. There was a show...and he had performed, and Wu-Tang had performed that night...outside the club Big approached me and shit. Like, "Yo, I wanna do something with you on my album."
In 1995, on the album Only Built 4 Cuban Linx..., Raekwon and Ghostface Killah commented on Big in a skit called "Shark Niggas (Biters)." Alleging that he copied the cover from Nas' landmark release Illmatic, as well as styles from other rap artists. This generated longstanding controversy over their differences with B.I.G., and in later interviews, both rappers would downplay the incident: "It was one of them skits where we was looking at our competition. And when Ghost is saying whatever he was saying, we kinda knew who he was talking about, but it wasn't like we was trying to start a beef. It's just sometimes, when you get in the booth and you start saying what you wanna say, it just happened."
God bless the dead, I love B.I.G. He's a fucking icon. Even when I seen him out in Cali, I wanted to tell son, yo, let's go ahead and make this record together because I matured through the years, and at the same time, I recognized good music. We shook hands on some peace shit, but that was all, cause they was on their way to leaving out. A day or two later, niggas [killed him].
In the Wu-Tang Manual, a book by the RZA on the origins of the Wu-Tang Clan, he recalls a concert at which Biggie and Wu-Tang both performed, at which Raekwon and Ghostface were reportedly under the influence, and angry at some comments B.I.G. made in The Source. In RZA's view, had the artists and their entourages met up that night, things could have gotten violent, but nothing of the sort ever occurred. It is worth mentioning that on B.I.G.'s final studio album Life After Death he took a shot back at Raekwon on the song "Kick in the Door" (which was a diss song to several other rappers as well) with the line; "Fuck that, why try/Throw bleach in ya eye" which was a response to lyrics from Raekwon's song "Ice Water", where Raekwon rhymed; "...To top it all off, beefin' for White/Pullin' bleach out, tryin'a throw it in my eyesight." On the posthumous 1997 song "Victory," released on Puff Daddy's album No Way Out, B.I.G. also rhymes, "Militant/Y'all faggots ain't killin' shit," in response to a Ghostface Killah line on the song "Criminology" where he raps; "RZA baked the track and it's militant/Then I react like a convict, and start killin' shit." It is also worth mentioning that B.I.G. chose RZA to produce the track "Long Kiss Goodnight", a song allegedly aimed at Biggie's longtime rival Tupac Shakur, which appeared on Life After Death. RZA went on to comment about the collaboration, saying "Biggie was always pretty cool with me. He liked the Wu-Tang sound. He requested me to be on the album. I didn't know if everybody in his camp agreed with it...but we was always cool with each other...at the end he's talking about everybody was fucking with them at that time. He could have even been talking about me [laughs], 'cause there was some cuts at Biggie on the Cuban Linx... album"
On the same album, B.I.G. gave thanks to Wu-Tang in the album's liner notes, and also inserted lyrics praising the Wu-Tang Clan single "C.R.E.A.M."; on the song "Notorious Thugs," he states, "I'mma tell you like a nigga told me/Cash rules everything around me." On his 2002 album God's Son, Nas references the feud on his song "Last Real Nigga Alive," implying that although he and Big had their differences, they were friendly; while he was also on good terms with Raekwon, neither Big nor Raekwon got along, and both warned Nas the other would copy his lyrics and style. In 2006, Ghostface and Raekwon did a posthumous collaboration with B.I.G., on the song "Three Bricks," which was originally intended to appear on the posthumous Biggie album, Duets: The Final Chapter, but it instead became a bonus song on the Ghostface Killah album Fishscale. In 2008, Raekwon did a cover of Jadakiss' hit "Letter to B.I.G.," injecting his own thoughts on his deceased former rival.
Sean Combs
In 1998, ODB rushed onstage unexpectedly during Shawn Colvin's acceptance speech for "Song of the Year" at the Grammy Awards, and began complaining that he had recently purchased expensive clothes in anticipation of winning the "Best Rap Album" award that he lost to Sean Combs. Before being escorted off-stage, he implored the audience, "I don't know how you all see it, but when it comes to the children, Wu-Tang is for the children. We teach the children. Puffy is good, but Wu-Tang is the best. I want you all to know that this is ODB, and I love you all. Peace!" His bizarre onstage antics were widely reported in the mainstream media. Dirty made it known on The Howard Stern Show that he meant no disrespect to Combs, but that feelings were hurt on Combs' end. Later that night Combs' bodyguards would physically threaten ODB, but Dirty insisted to his friends and family in attendance that no violence broke out. Following the award show, Howard Stern asked Dirty about the incident with Diddy's bodyguards on his radio show, but Dirty wouldn't play up the incident as he didn't want to shine a bad light on hip hop because of one minor altercation.
Ghostface appeared on the 2002 Bad Boy Records release, We Invented the Remix, along with Combs on the remix to the song "Special Delivery." Ghostface even gives Bad Boy Records a shout out for inviting him on the track when he raps "Bad Boy, thank you for this special delivery." Combs was one of the executive producers for Method Man's 2004 album Tical 0: The Prequel, although Meth later voiced his displeasure with the final product. "On the third LP, it was suggested to bring in Harve Pierre and P Diddy. Who am I to argue? Puff knows how to sell some records. But that wasn't the direction to go in, and I know that now." In 2006, Method Man also called out Combs' decisions on the posthumous Notorious B.I.G. album Duets: The Final Chapter, saying that Biggie never would have rocked with some of the sub-par rappers featured on it. He also brought up the fact that he was the only other rapper that Biggie chose to feature on his debut album Ready to Die.
Mase
After badmouthing Wu-Tang at a concert, Bad Boy recording artist Mase had a run-in with Ghostface and his entourage at a club in New York City. There was some sort of physical altercation between Mase's and Ghostface's camps, and Mase left the incident with a broken jaw. Kanye West is among several rappers who have made reference to the incident, rapping "...if you could feel how my face felt/ You would know how Mase felt..." on his single "Through the Wire". Shyheim also referred to the incident in a freestyle, with the line "The Empire State, where Ghostface retired Mase". In the June 2007 issue of Hip Hop Connection magazine, Wu-Tang affiliate Cilvaringz stated that Ghostface had in fact done time in jail for "beating up" Mase.
Joe Budden
In 2009, Joe Budden posted a video blog voicing his opinion on a "Best rapper" readers' poll posted in Vibe magazine. Throughout the video, Budden gave examples of rappers who were ranked too high, and claimed to be better than half of the rappers on the list. Some of the people he mentioned were Melle Mel, Prodigy, Ol' Dirty Bastard, and Method Man. At the end of the video, he went on to say that he'd beat Method Man in a battle if they were face to face. Shortly after this, Budden called into Ed Lover's Power 105.1, and took his claim on Method Man even further by stating, "Lyrically, I will cut that man's head off his shoulders". Several weeks later, Joe Budden did a freestyle track titled "D.O.A. Freestyle", which many speculated of containing veiled shots towards Method Man and several members of Wu-Tang. Method Man was overseas while all of this occurred, but eventually spoke out about it on several radio interviews. While Raekwon was on the Rock the Bells tour with Joe Budden and his group Slaughterhouse, the two got together to settle any bad blood.
This calmed things down for a short while, until Wu-Tang member Inspectah Deck released a Joe Budden diss track entitled "House Nigga", which was a response to Budden's remarks. A few days after releasing this track, on July 9, 2009, Deck went on stage at the Columbia, MD show of Rock the Bells, during Raekwon's set, and told the audience the reason for the diss track was because "the nigga tried to diss my brother, he tried to shit on my nigga like my nigga ain't a made man ... fuck Joe Budden" (referring to what Budden said about Method Man). Joe Budden did not retaliate with a diss track, but however, posted a five-minute video blog in which he said that he wanted to slap Deck and called Deck a coward. At the San Bernardino stop of Rock the Bells, Raekwon approached Budden with his Ice Water Inc. entourage, resulting in Budden getting punched in the right eye. Shortly after this occurred, Joe Budden posted yet another online video blog of him with an ice pack over his eye, with many speculating Raekwon as the one who did the assault.
It was later revealed that the punch was thrown by a member of Raekwon's entourage named Hanz. Hanz stated that he "did not appreciate Budden speaking disrespectfully about Inspectah Deck and Method Man in interviews over the summer." He further commented "I punched him in the face because he was outta line. I look at him like, not the school yard bully, but the motherfucker that's always picking on a motherfucker that don't fuck with nobody. To say something about a nigga like Meth is crazy, Meth don't fuck with nobody. I'm not gonna sit here and say Rae made me do it, that was a spontaneous decision on my own. I'm glad I did it, 'cause he got a big mouth...It wasn't actually planned, he could have actually changed that whole situation as it unfolded, as it went on".
Although Joe Budden and Raekwon reportedly were sat down and forced to settle things on the final day of the tour, Budden released a video on his website challenging Raekwon to a one-on-one fight, and called on all his fans to help persuade Raekwon to accept, despite the fact that it wasn't Raekwon who threw the punch. Raekwon however did not accept, and explained that he is a grown man with a family, and that fighting would be childish. He also stated "This has never ever been a Wu-Tang versus Slaughterhouse thing, this is about a kid who gets off on doing blogs. My thing is this, I'm a business man, I'm here to make money, take care of my family and keep as many people safe and sound as possible. We not gonna take it there 'cause that's little shit, we are grown men. I will never jump out the window to sacrifice the situation with my family for something that ain't worth it". Since the incident, Budden has stated in interviews the feud was over, and Raekwon made a similar announcement during a show, stating that he "had love" for Joe Budden.
Collaborators
The Wu-Tang Clan has a wide range of collaborators and associates. Close collaborators to individual members or the group as a whole include or have included mainly East Coast-based artists, including Redman, Mobb Deep, Busta Rhymes, Erick Sermon, Nas, Pete Rock, and others. The Wu-Tang clan also has many "affiliates" which receive support, financial and otherwise, from within the Clan. These are collectively known as the Wu-Tang Killa Beez.
Killa Beez
The association of these artists with Wu-Tang varies greatly, and they include solo artists and groups.
Easy Mo Bee
In the late 1980s, future Wu-Tang Clan co-founders RZA and GZA were signed under different monikers to Cold Chillin' Records, the label home of Big Daddy Kane and Kool G. Rap, among others. During their tenure, producer Easy Mo Bee provided RZA (under the name Prince Rakeem) with his first hit single, "Ooh I Love You Rakeem", and produced much of GZA's (under the alias The Genius) true first album, Words From the Genius. Around this time, according to the Wu-Tang Manual, RZA accredits Easy Mo Bee with mentoring him and providing equipment for RZA to continue practicing beatmaking.
In 1994, after linking up with Bad Boy Entertainment, Mo Bee began producing a fair share of Ready to Die, The Notorious B.I.G.'s debut album. The only rap feature on the album was Method Man, who appeared on the Easy Mo Bee-produced "The What." 1998 saw the producer produce for RZA once again, on the Ras Kass song "The End," and Wu-Tang member Raekwon was featured on Easy's solo album, Odyssey 2000: Now or Never alongside Busta Rhymes on the song "Let's Make a Toast." Seven years later, Mo Bee would go on to co-produce a track alongside RZA on the group's fifth group album, 8 Diagrams. Wu-Element producer True Master has also credited Easy Mo Bee with teaching him certain production tips, such as snare, hi-hat and volume change techniques.
Pete Rock
Like Easy Mo Bee, New York producer Pete Rock first began his association with the Wu-Tang before it was formally founded—by playing mentor to RZA, then under the moniker Prince Rakeem. In the book "The Wu-Tang Manual," RZA admits to effectively stealing equipment from the successful producer, borrowing and never returning an MPC. Pete first produced for the Wu-Tang when its members Ghostface Killah, Raekwon, Inspectah Deck and Method Man made appearances on his 1998 album Soul Survivor. The following year, the producer provided beats for Raekwon's second album Immobilarity, Inspectah Deck's debut album Uncontrolled Substance, and Wu members RZA and GZA appeared on Pete's 2004 follow-up solo album Soul Survivor II. Since then the frequency of Pete Rock's collaborations with the Wu-Tang have increased, as he provided production for Ghostface Killah's two 2006 solo albums, Fishscale and More Fish (including the unreleased song, "Chunky"); Masta Killa's 2006 second album Made in Brooklyn; the Raekwon- and Masta Killa-featuring song "PJ's" from his own third solo album, NY's Finest; the single "A Yo" from Method Man & Redman's Blackout! 2; the song "Sonny's Missing," from Raekwon's Only Built 4 Cuban Linx... pt. II; and the track "How You Like Me Baby?" from Ghostface Killah's Apollo Kids.
Nas
In 1995, New York rapper Nas became the first artist with no previous ties to the Wu-Tang to be featured on any Wu-Tang album—namely, Raekwon's Only Built 4 Cuban Linx.... Following this appearance, Nas and Raekwon began to collaborate more often, frequently being featured on the same songs. That same year, Nas and Raekwon appeared on Mobb Deep's The Infamous, on the track "Eye For An Eye;" in 1998, they appeared on the Fat Joe single "John Blaze," alongside Big Pun and Jadakiss. During the same time period, Nas and Method Man co-starred in the film Belly, and collaborated on its soundtrack. Nas was later featured on the Wu-Tang Clan album The W, on the song "Let My Niggas Live," which also featured Raekwon, as well as Inspectah Deck. In 2009, before the release of his anticipated Only Built 4 Cuban Linx... Pt. II, Raekwon stated that Nas was intended to be on the song "Broken Safety" with Jadakiss, but Nas was never able to find time to record. However, Nas was able to appear on Raekwon's fifth solo album titled Shaolin vs. Wu-Tang on the song "Rich and Black" although his verse was from an old mixtape from 2001.
Mobb Deep
In 1995, the same year that Raekwon's debut came out, the Wu-Tang rapper appeared on Mobb Deep's seminal The Infamous; aside from "Eye For An Eye," he and Ghostface Killah appeared on the track "Right Back At You." A year later, Method Man and Raekwon made appearances on separate tracks on the duo's follow-up album, Hell on Earth. In 1997 Mobb Deep member Prodigy and Method Man collaborated on the soundtrack to Bulworth, on the DJ Muggs-produced song "Bulworth," which also featured KRS-One and Kam; in 1998, Prodigy was featured on "The Game," a song from Pete Rock's solo debut Soul Survivor, once again alongside Ghostface Killah and Raekwon. The same year, Prodigy made an appearance on Big Pun's debut album Capital Punishment, on the song "Tres Leches (Triboro Trilogy)," also featuring Inspectah Deck as well as produced by RZA.
Also in 1998, Mobb Deep appeared on Method Man's second album, Tical 2000: Judgement Day, on the song "Play IV Keeps," which was produced by Mobb Deep producer Havoc. 1999 saw Prodigy, Inspectah Deck and U-God appear on the Blondie single, "No Exit," as well as a Raekwon appearance on the duo's third album, Murda Muzik. Havoc later appeared on Raekwon's 2003 album, The Lex Diamond Story, on the song "King of Kings," and in 2006 he produced the song "Somebody Done Fucked Up Now" for Method Man's album 4:21... The Day After while Prodigy and Ghostface would collaborate on the song "Trials of Life" for DJ Green Lantern. More recently Havoc collaborated with the Wu on J. Dilla's posthumous single "24K Rap" alongside Raekwon, and "Evil Deeds" from the Wu-Tang Clan compilation album Chamber Music. Raekwon also leaked a 2009 song with Mobb Deep called "Road to Riches." Havoc also made a guest appearance as a producer and rapper on the song "Your World, My World" which was a bonus iTunes track off of Raekwon's fifth studio album Shaolin vs. Wu-Tang.
Redman
Method Man and Def Squad member/EPMD protégé Redman were signed as solo artists to Def Jam Records in 1994; their first recorded collaboration was "Double Deuces," a commercial recorded for St. Ides malt liquor. They were also featured on "Got My Mind Made Up," a 2Pac song on his All Eyez on Me. With a chemistry based in similar rhyme delivery and stoner humor, their collaboration led to a hit single, "How High." Method Man and Redman went on to make 2 albums as a duo, "Blackout," and "Blackout 2", with RZA and Mathematics contributing production to both projects. The successful partnership of Redman and Method led to a major studio film "How High", and a short-lived sitcom "Method and Red". Method Man and Redman were frequently featured together on other rapper's songs, such as LL Cool J's "4, 3, 2, 1" single in 1997. While best known for his partnership with Method Man, Redman has collaborated with the rest of the clan on several occasions. Redman was featured on the track "Redbull" from Wu Tang Clan's "The W" in 2000, and on "Troublemakers" from Ghostface Killah's "Apollo Kids" in 2010. Redman has toured with Ghostface Killah & Raekwon, and was brought on stage by the entire Wu-Tang as a surprise guest during their sets at 2013's Coachella and Bonnaroo music festivals.
Due to his constant visibility next to Method Man, and his tendency to wear Wu-Tang related clothing on stage, some fans have confused Redman for being more than just just an affiliate of the Wu-Tang Clan. Redman raised speculation himself when a quote he gave to XXL made headlines in 2010, "I am the last member of Wu Tang, like Method Man he's a part of Def Squad. Meth has been a part of Def Squad before I was a member. I was like a member. But I was affiliated and I wasn't signed in, but, I'm definitely—they got my number. Number 11th and I am officially a Wu Tang member right now." When asked to respond, RZA downplayed the notion, stating that although Redman was like family to Wu-Tang, he's more "like a first cousin".
AZ
AZ began his career as an affiliate of Nas. The Brooklyn rapper first recorded with the Wu in 1996, when Raekwon joined him for a RZA-produced remix of his first single, "Doe or Die." In 1998, the rapper linked up with RZA again on the album Pieces of a Man, and in 2005 he featured Raekwon and Ghostface Killah on his album AWOL. In 2009, AZ was featured on the Wu-Tang compilation album Chamber Music, and appeared alongside Raekwon and Ghostface again in 2010 on DJ Kay Slay's album More Than Just a DJ. In 2011, AZ appeared on the title track of Wu-Tang's Legendary Weapons alongside Ghostface Killah and M.O.P. Additionally, in 2013, he was featured on the remix to Raekwon's track "'86" from the compilation album Lost Jewlry. In 2014, AZ made his most extensive collaboration with a Wu-Tang member to date, appearing on five cuts from Ghostface's 36 Seasons concept album. AZ played a major role in the album's narrative as a partner in crime from the past to Ghostface's character that was released from jail after nine years.
Busta Rhymes
New York rapper Busta Rhymes first collaborated with the Wu-Tang Clan when he and Method Man appeared together on the 1995 remix to the Boyz II Men single "Vibin'." In 1996 he released a remix to his single "Woo-Hah!! (Got You All In Check)" featuring Ol' Dirty Bastard, and was featured on the soundtrack to Space Jam with Method Man. In 2000 Ghostface Killah and Raekwon appeared on Busta's album Anarchy, on the song "The Heist", and Busta appeared with Raekwon on Easy Mo Bee's solo album, Odyssey 2000: Now or Never, and guested on The W on the song "The Monument." Busta later contributed to Method Man's album Tical 0: The Prequel. As executive producer Busta helped Raekwon assemble Cuban Linx II and provided the rapper with a link to Dr. Dre. Raekwon appeared on Busta's 2006 album The Big Bang, on the Dr. Dre/Erick Sermon-produced song "Goldmine," and Busta in turn appeared on the Dr. Dre-produced "About Me" from 2009's Only Built 4 Cuban Linx II. In addition, Busta later appeared on Capone-N-Noreaga's 2010 album The War Report 2: Report the War, their first on Raekwon's label IceH20 Records, on the song "The Oath" which also featured Raekwon. Busta also appeared on Ghostface Killah's album Apollo Kids later that year, and appeared in 2011 on Raekwon's fifth solo album Shaolin vs. Wu-Tang.
The L.O.X.
Jadakiss, one-third of Yonkers, New York-based group the L.O.X., first collaborated with a member of the Wu-Tang Clan in 1998 on the single "John Blaze" with Raekwon. While the collaboration led to associations with Nas and Fat Joe as well, Jada's group began to collaborate with the Wu-Tang on a more regular basis. L.O.X. member Sheek Louch collaborated with Method Man and Redman on Ryde or Die Vol. 2 in 2001, on the track "Two Tears in a Bucket." He also appeared on Raekwon's third album The Lex Diamond Story in 2003; in 2004, Jadakiss appeared on "Run," the RZA-produced hit single from Ghostface Killah's The Pretty Toney Album, which also featured the song "Metal Lungies," a collaboration with the other two L.O.X. members, Styles P and Sheek Louch. The following year Ghostface appeared on Louch's 2005 album, After Taxes; in 2006, Sheek made a return appearance on Ghostface's Fishscale, and Raekwon appeared alongside Jadakiss and others on Hi-Tek's album Hi-Teknology 2: The Chip, on the song "Where it Started At." Ghostface Killah appeared on L.O.X. member Styles P's 2007 album, Super Gangster (Extraordinary Gentleman), and Styles was set to appear on Ghostface's Big Doe Rehab, having recorded a version of the song "Tony Sigel A.K.A. Barrel Brothers" with Styles.
In 2009, Jadakiss featured Raekwon and Ghostface Killah on his album The Last Kiss, on the single "Cartel Gathering", and Raekwon featured Jadakiss and Styles P on his album Only Built 4 Cuban Linx II; Sheek Louch and new D-Block addition Bully also appeared on the Method Man, Ghostface Killah and Raekwon album, Wu-Massacre. Inspectah Deck has also stated that he intends to reach out to Jadakiss to appear on his next and final album, The Rebellion. In addition, Ghostface and Sheek Louch have announced a collaboration album called Wu-Block. A joint effort released in 2012, the album is a street orientated sound full-out collabo between the D-Block and Wu camps.
Kool G Rap
Kool G Rap began appearing with the Wu-Tang starting in 1999, on the single "Cakes," produced by and featuring RZA for the soundtrack to Ghost Dog: The Way of the Samurai. He had always been held in high regard amongst clan members, particularly RZA, Ghost, and Rae. In 2003, G Rap appeared on Inspectah Deck's album The Movement, and went on to make appearances on the Ghostface Killah/Trife da God joint album Put it on the Line, and Raekwon's EP Dope on the Table in the years following. In 2009, he was featured on RZA's Afro Samurai: Resurrection soundtrack", and Wu-Tang's Chamber Music". In 2012, Kool G Rap was featured alongside Wu-Tang Clan members on the soundtrack to RZA's film "The Man with the Iron Fists," on the track "Rivers of Blood." In 2014, Kool G Rap appeared on three cuts from Ghostface's concept album 36 Seasons.
DJ Muggs
West coast producer and Cypress Hill co-founder DJ Muggs began collaborating with the Wu-Tang in 1995, when RZA and U-God appeared on the RZA-produced Cypress Hill song "Killa Hill Niggas" from the album III: Temples of Boom. In 1997, Muggs produced the Method Man/Prodigy collaboration "Bulworth." In addition, RZA and GZA appeared on his album Soul Assassins I, and GZA appeared on the 2000 followup, Soul Assassins II. In return, Muggs produced a song on GZA's 2002 album Legend of the Liquid Sword, which led to Muggs and GZA recording the 2005 joint album Grandmasters. That same year Muggs produced the song "Black Opera" for Skillz, which featured Raekwon. Additionally, GZA appeared on the DJ Muggs-produced Planet Asia album Pain Language in 2008. In 2009, Raekwon spoke about recording new material with DJ Muggs, presumably for his album Cuban Linx II, but nothing surfaced until he appeared on the song "Chase Manhattan" from the DJ Muggs/Ill Bill album Kill Devil Hills.
MF Doom
The underground rapper/producer MF Doom's first collaboration with the Wu-Tang Clan was in 2005, when he appeared with the RZA on "Biochemical Equation" (which RZA also produced), from the compilation album Wu-Tang Meets the Indie Culture. When Doom anonymously submitted a beat tape for Ghostface Killah, several of his tracks made the cut for Ghostface's 2006 albums Fishscale and More Fish, including the song "9 Milli Bros.," which featured the Wu-Tang Clan in its entirety. Doom also provided production for Masta Killa's 2006 album Made in Brooklyn. An album-long collaboration with Ghostface Killah was rumored for several years, and various songs leaked that reportedly were recorded for the project, which was to be entitled either Ghostface Meets Metalface or Swift & Changeable. The project has not yet surfaced, but in July 2009 Ghostface reported having recorded his parts for the record and said he was simply waiting for Doom to finish his parts. Since More Fish, several new collaborations by the two have surfaced, including "Chinatown Wars" (from the soundtrack to Grand Theft Auto: Chinatown Wars), "Angeles," "The Mask," and the J. Dilla-produced "Sniper Elite" and "Murder Goons." Additionally, Raekwon appeared on Doom's album Born Like This. Ghostface Killah and Doom released the track "Victory Laps" and in early 2013, Ghostface announced that the collaboration album Swift & Changeable is on track to be released by the end of the year.
Kanye West
In 2000, Kanye West got some of his first major production placements on former Bad Boy producer D-Dot (The Madd Rapper)'s debut album, Tell 'Em Why U Madd, including the song "Ghetto," which featured Raekwon. In 2001, West produced the bulk of Jay-Z's successful and highly praised album The Blueprint, implementing an augmented version of a technique pioneered by RZA; Kanye has since revealed that the beats he and fellow Roc producer Just Blaze produced were originally created for Ghostface Killah, before announcing that Ghostface inspired his sound and style. During the recording sessions for West's 2004 debut College Dropout, Wu-Tang member and then-Roc-A-Fella artist Ol' Dirty Bastard recorded a chorus and backing vocals for the song "Keep the Receipt," which was left off the album but released on a mixtape.
In 2006, Kanye was featured on the remix to Ghostface Killah's hit single, "Back Like That." In 2010, West and Raekwon collaborated again on the Kanye-produced remix to Justin Bieber's single "Runaway Love." The beat, produced by West, playfully utilized elements from "Wu Tang Clan Ain't Nuthing ta Fuck Wit." Following up on the song, Raekwon guested on several tracks cut from West's My Beautiful Dark Twisted Fantasy, which were released as songs in the producer's weekly G.O.O.D. Fridays series. On the album's proper release, Raekwon was featured on the track "Gorgeous" alongside West and Kid Cudi; in addition, RZA co-produced the song "Dark Fantasy" with West and producer No I.D., and appeared on the song "So Appalled" alongside Jay-Z, Pusha T and CyHi da Prince. RZA also produced the song "New Day" with West off the Kanye West & Jay-Z's collaborative effort Watch the Throne. More recently, both Raekwon and Ghostface Killah were featured on the G.O.O.D. Music compilation album, Cruel Summer. In 2012, he and RZA collaborated on the track "White Dress" for the soundtrack for "Man with the Iron Fists."
M.O.P.
In 2005, a remix to Ol Dirty Bastard's "Pop Shots" was released on M.O.P.'s St. Marxmen mixtape. The track was recorded when M.O.P. and ODB were label mates on Roc-A-Fella records. In 2009, M.O.P. appeared on the compilation album Wu-Tang Chamber Music; the project was almost completely produced by Lil' Fame of M.O.P., under the moniker of Fizzy Womack, alongside RZA, The Revelations and others. The duo appeared on the track "Ill Figures" alongside Raekwon and Kool G. Rap; in 2011, they also guested on the title track for the compilation album Legendary Weapons, alongside Ghostface Killah and AZ. M.O.P. appears on a single for the soundtrack for "Man with the Iron Fists," on the track "Black Out" with Ghostface Killah and Pharoahe Monch, which is also produced by Lil' Fame.
Other artists
Ghostface Killah's Fishscale also boasted work by underground sensation and Detroit, Michigan producer J. Dilla, who died shortly after. However, just as the producer's music has continued to surface in other artists' projects, several productions Dilla created for Raekwon made the final cut of the rapper's 2009 album. The year 2009 witnessed the release of the long-delayed, highly anticipated Only Built 4 Cuban Linx... Pt. II. The album made heavy use of longtime and short-term Wu-Tang associates, featuring frequent collaborators Pete Rock, Erick Sermon and Busta Rhymes while cementing the associate status of newer collaborators: namely, Beanie Sigel, J. Dilla, The Alchemist and Dr. Dre, all of whom have worked—in a limited capacity—with the Wu-Tang Clan previously.
As of 2010, the number of Wu-Tang affiliates has grown further: Capone-N-Noreaga, a rap duo from Queens, New York City, signed with Raekwon's IceH20 Records on February 18, 2010 and enlisted the Wu-Tang rapper to serve as an executive producer of their latest album, The War Report 2. Bun B has also appeared on several songs with Wu-Tang members in 2009–10: after being featured on Method Man & Redman's Blackout! 2, Bun made appearances on Raekwon's Only Built 4 Cuban Linx II (Gold Edition), made up of tracks cut from the original product, and appeared on Redman's latest album Reggie alongside Redman and Method Man.
Since 2009, RZA has made a series of appearances alongside Ohio blues rock band The Black Keys: "Dollaz & Sense" and "Tellin' Me Things" from the Dame Dash-sponsored collaborative album Blakroc, and the single "The Baddest Man Alive" from The Man with the Iron Fists soundtrack. Pharoahe Monch appeared alongside RZA and others on the 1999 "Wake Up Show Anthem," most of which uses the beat from "Airwaves," an interlude from RZA's album Bobby Digital in Stereo. Monch also featured Method Man on the remix to his 1999 single, "Simon Says"; he also collaborated with RZA on "Dollaz & Sense," and appears with Ghostface Killah and M.O.P. on the soundtrack for The Man with the Iron Fists, on the track "Black Out."
Discography
Enter the Wu-Tang (36 Chambers) (1993)
Wu-Tang Forever (1997)
The W (2000)
Iron Flag (2001)
8 Diagrams (2007)
A Better Tomorrow (2014)
Once Upon a Time in Shaolin (2015)
Songs
CREAMEnter the Wu-Tang (36 Chambers) · 1993
Protect Ya NeckEnter the Wu-Tang (36 Chambers) · 1993
Method ManEnter the Wu-Tang (36 Chambers) · 1993

References
Wu-Tang Clan Wikipedia
(Text) CC BY-SA