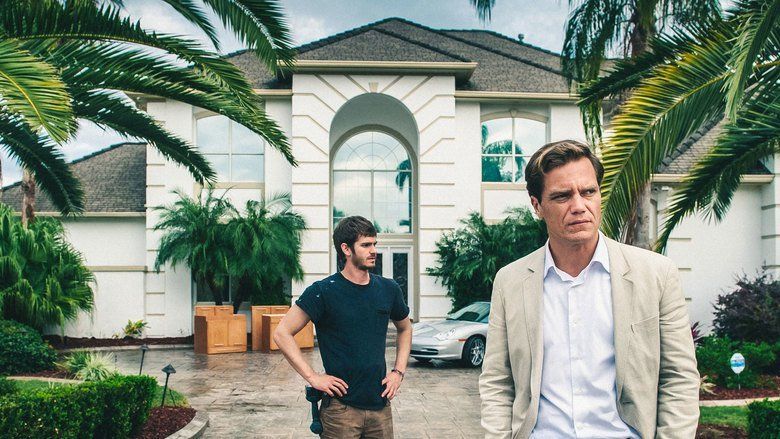 Recently unemployed single father Dennis Nash, a former construction worker in Orlando, Florida, is evicted together with his mother Lynn, a hairdresser, and young son Connor from the foreclosed home they share. Real estate operator Rick Carver is in charge of the eviction, and police officers who provide the enforcement call him "boss." Dennis and his family move into a shabby cramped motel room. Dennis goes to Rick's office and tries to take back his tools stolen by Rick's men. Rick sees the confrontation and is impressed by Dennis' gumption. He offers Dennis work as a repairman at his properties and Dennis accepts. Dennis soon becomes Rick's assistant, helping to carry out evictions himself and set up real estate schemes that exploit government and banking rules to the disadvantage of struggling home owners. He starts accepting large payments of money (in exchange for the work he is performing for Rick) and dips into the glamorous lifestyle in which Rick indulges.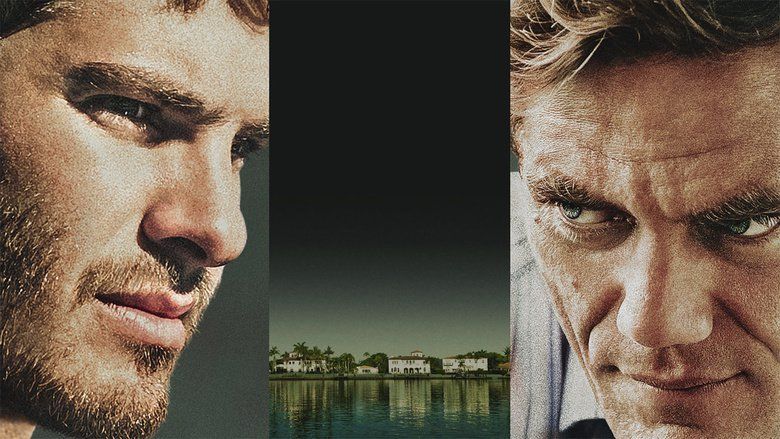 Almost as soon as he begins working for Rick, Dennis tells Rick to keep the checks Rick offers as payment, so that he can buy back the house from which he was evicted, but Rick tells him to keep his money for now since it is not enough anyway.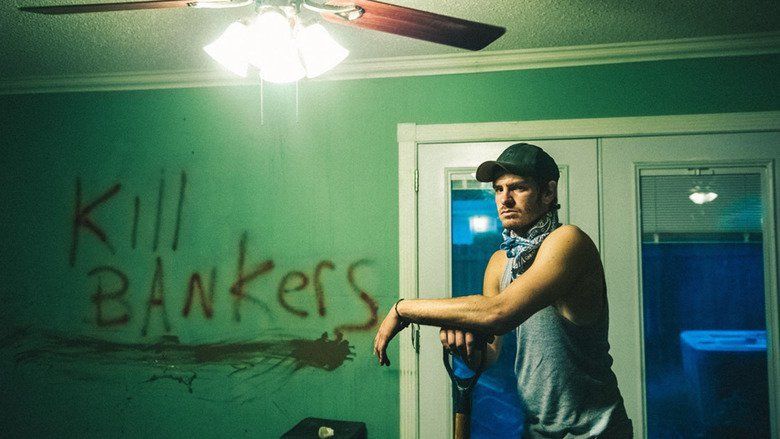 An evicted home owner living in the same motel as Dennis and his family recognizes and threatens him. Dennis reacts by making a deal with Rick to buy back his family's old house, but the legal process prevents them from moving in immediately, so he decides to get his son out of the motel room immediately by selling the family home and buying a much more luxurious home instead.
When Dennis brings his mother and son to the luxurious house and informs them he bought it and sold their old house so they could get out of the motel room immediately, his mother does not believe at first that he has bought the house. Then Dennis' mother is shocked by the loss of their long-time home and is repelled as she realizes Dennis got his new-found wealth by helping Rick victimize honest homeowners who have financial problems. Even Dennis' son is not happy with the arrangement. Lynn and Connor leave Dennis to stay with her brother.
Rick puts together a multimillion-dollar real estate deal, but it is jeopardized by a legal case brought by a home owner he is trying to evict. Dennis and the home owner were friendly acquaintances, but the man turned hostile toward Dennis when he saw him become part of Rick's eviction business. Dennis obeys Rick's order to deliver a forged document to court that defeats the home owner's legal case. The subsequent eviction turns into an armed stand-off. Fearing that the man, whose family is also in the house, will likely be killed in a shoot-out, Dennis confesses to having delivered the forged document. The home owner surrenders, and Dennis is escorted to the law enforcement's car so that they can speak with Rick. As Dennis waits in the car the home owner's son smiles at him, then quickly runs away.
Andrew Garfield as Dennis Nash
Michael Shannon as Rick Carver
Laura Dern as Lynn Nash
Tim Guinee as Frank Greene
Noah Lomax as Connor Nash
Clancy Brown as Mr. Freeman
Cynthia Santiago as Mrs. Greene
Manu Narayan as Khanna
Cullen Moss as Bill
Nadiyah Skyy as Tamika
On July 24, 2013, Andrew Garfield signed on to play Dennis Nash, an unemployed contractor who loses his home to foreclosure. Later on September 13, Michael Shannon joined the cast of the film to play Rick Carver, who teaches Dennis the legal and illegal ins-and-outs of the foreclosure game. On December 10, Laura Dern also joined the cast of the film to play Lynn Nash, Dennis' widowed mother, and on January 6, 2014, Noah Lomax joined the cast of the film to play Connor Nash, Dennis' son.
Principal photography, which began on November 18, 2013 in New Orleans, took a holiday break from Christmas to New Year on December 20. Later, the film resumed shooting on January 6, 2014. Whenever a close-up of Andrew Garfield's face is needed, Ramin Bahrani used a 24mm wide angle lens to emulate the thoughts of Garfield's character.
The film's score was written by Antony Partos and Matteo Zingales.
The film had its world premiere at the Venice Film Festival on August 29, 2014. and went onto screen at the Telluride Film Festival on August 30, 2014. As well as the Toronto International Film Festival on September 8, 2014. Shortly after, Broad Green Pictures acquired U.S distribution rights to the film. It went onto screen at the Sundance Film Festival on January 23, 2015. The film was released in a limited release on September 25, 2015. The film was released in the United Kingdom on September 25, 2015.
99 Homes received positive reviews from critics. On Rotten Tomatoes the film has a rating of 92%, based on 138 reviews, with an average rating of 7.6/10. The site's critical consensus reads, "Fueled by powerful acting and a taut, patiently constructed narrative, 99 Homes is a modern economic parable whose righteous fury is matched by its intelligence and compassion." On Metacritic, the film has a score of 76 out of 100, based on 31 critics, indicating "generally favorable reviews".