Covid-19
548.74 km2


Abe Sanjuro





Tohoku




87,234





Yonezawa (米沢市, Yonezawa-shi) is a city in Yamagata Prefecture, in the Tohoku region of northern Japan. Yonezawa is most famous for its local delicacies (apples, beef, and carp) and for being a castle town that was once home to the Uesugi clan, including the daimyō Uesugi Yozan.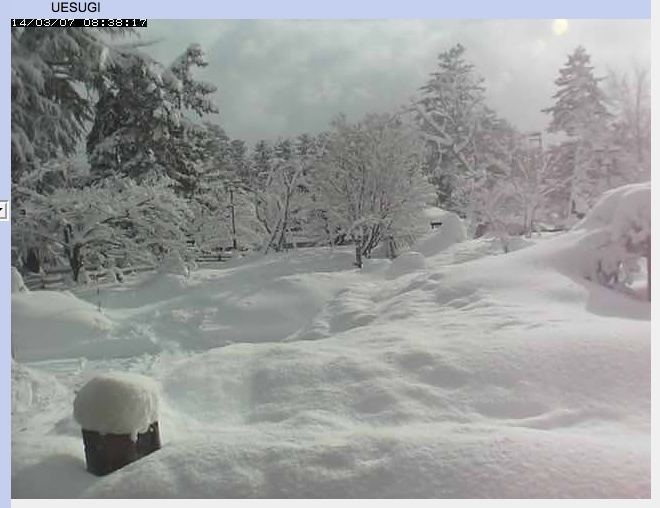 As of October 2015, the city has an estimated population of 85,475 and a population density of 156 persons per km². The total area was 548.51 square kilometres (212 sq mi).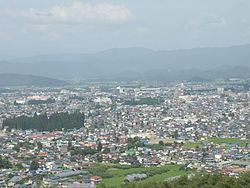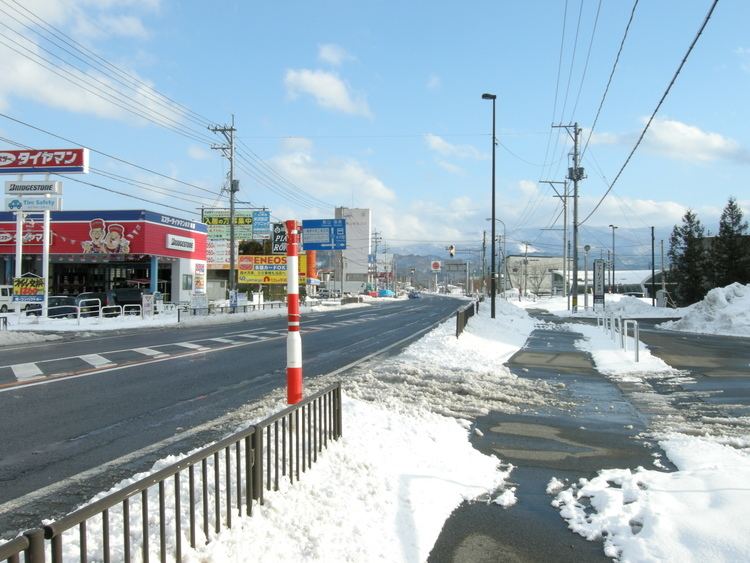 Yonezawa is located in the southeast corner of Yamagata Prefecture, in the Yonezawa Basin. The Mogami River flows through the city. Part of the city is within the borders of the Bandai-Asahi National Park.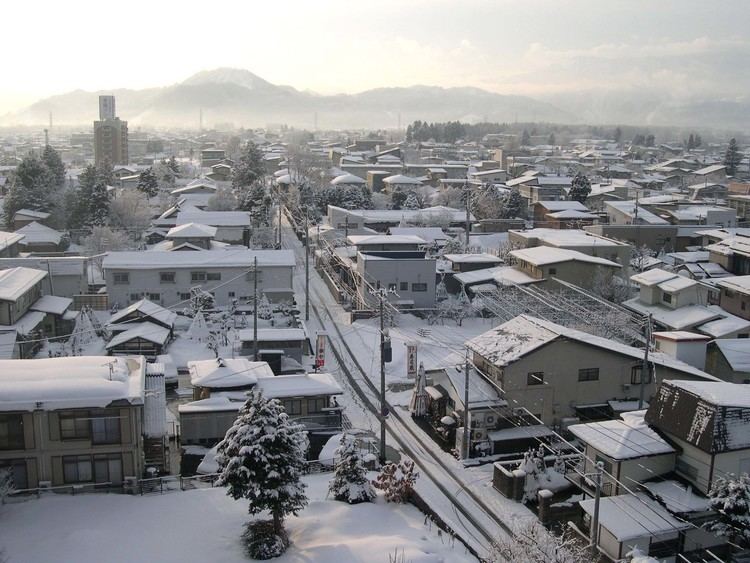 Yamagata Prefecture
Takahata, Yamagata
Kawanishi, Yamagata
Iide, Yamagata
Fukushima Prefecture
Fukushima, Fukushima
Kitakata, Fukushima
Inawashiro, Fukushima
Kitashiobara, Fukushima
Yonezawa has a Humid continental climate (Köppen climate classification Dfa) with large seasonal temperature differences, with warm to hot (and often humid) summers and cold (sometimes severely cold) winters. Precipitation is significant throughout the year, but is heaviest from August to October.
The area of present-day Yonezawa was part of ancient Dewa Province and was controlled in the Sengoku period by the Date clan. The famed warlord Date Masamune was born in Yonezawa. During the Edo period, the area became Yonezawa Domain under the Tokugawa shogunate, ruled by the Uesugi clan. After the start of the Meiji period, the area was organized into Minamiokitama District, Yamagata Prefecture. The modern city of Yamagata was established on April 1, 1889.
The economy of Yamagata is based on agriculture, horticulture, light manufacturing and tourism.
Yamagata University Yonezawa campus
Yonezawa Women's Junior College
JR East - Yamagata Shinkansen
Yonezawa
JR East - Ōu Main Line
Itaya - Tōge - Ōsawa - Sekine - Yonezawa - Oitama
JR East - Yonesaka Line
Yonezawa - Minami-Yonezawa - Nishi-Yonezawa - Narushima
Tōhoku Chūō Expressway: Yonezawa IC
National Route 13
National Route 121
National Route 287
National Route 399
Yonezawa City Uesugi Museum
Yonezawa Castle
Yonezawa Onsen
Namegawa Great Falls
Shirabu Onsen (in gorges of Otaru River south of Yonezawa)
Moses Lake, WA
Takanabe, Miyazaki, since 1981
Jōetsu, Niigata, since 1981
Okinawa, Okinawa, since 1994
Tōkai, Aichi, since 1999
Taubaté, Brazil, since January 28, 1974
Moses Lake, Washington, USA, since May 1, 1981
Junzaburo Ban, actor
Itō Chūta, architect
Takehiko Endo, politician
Yamashita Gentarō, admiral, Imperial Japanese Navy
Masami Kobayashi, admiral, Imperial Japanese Navy
Mutsuo Minagawa, Nippon Professional Baseball player
Chūichi Nagumo, admiral, Imperial Japanese Navy
Ikeda Shigeaki, politician
Hirata Tosuke, Meiji period statesman
Yonezawa, Yamagata Wikipedia