Name

Yaser Said




Gender

Male





Race

Arab




Nationality

Egyptian




Spouse

Patricia Owens (m. 1987)







Charges

Unlawful Flight to Avoid Prosecution Capital Murder - Multiple




Alias

Yaser Abdel Fattah Mohammad Said, Yaser Abdel Saeed




Born

January 27, 1957 (age 66) Sinai, Egypt (

1957-01-27

)


Children

Amina Said, Islam Said, Sarah Said




Similar

Alexis Flores , Jason Derek Brown , Robert William Fisher
Father Murders Daughters In His Cab - Crime Watch Daily With Chris Hansen (Pt 1)
Yaser Abdel Said (born January 27, 1957) is an Egyptian accused murderer and was on the FBI Ten Most Wanted List. An Egyptian resident of the United States, he was evading arrest since 2008 for the murder of his two teenage daughters in Irving, Texas.
Contents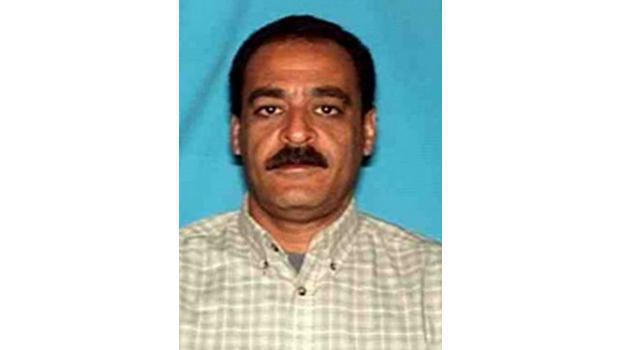 Said, who is reported to have been very controlling of his daughters, is believed to have felt that his daughters, Amina, 18, and Sarah, 17, had dishonored the family by refusing to adhere to traditional standards of Muslim cultural behavior. On January 1, 2008, he lured them into his taxicab on the pretense of taking them out to eat, and shot them in the cab. Said evaded police capture since 12 years . Said was captured on August 26, 2020, without incident in the town of Justin, Texas.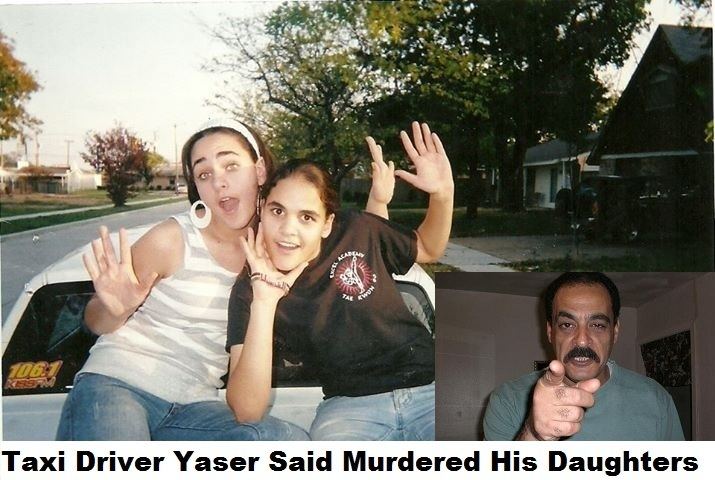 Honor killer yaser abdel said is now on fbi top 10 most wanted about time
Family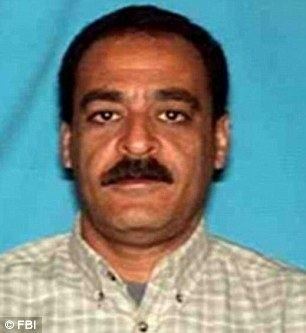 Yaser Said married Patricia "Tissie" Owens in February 1987; he was 30 and she was 15. Patricia had later alleged that Yaser had abused her during their marriage. Amina was born in 1989, whilst Sarah was born in 1990.
Abuse of Amina and Sarah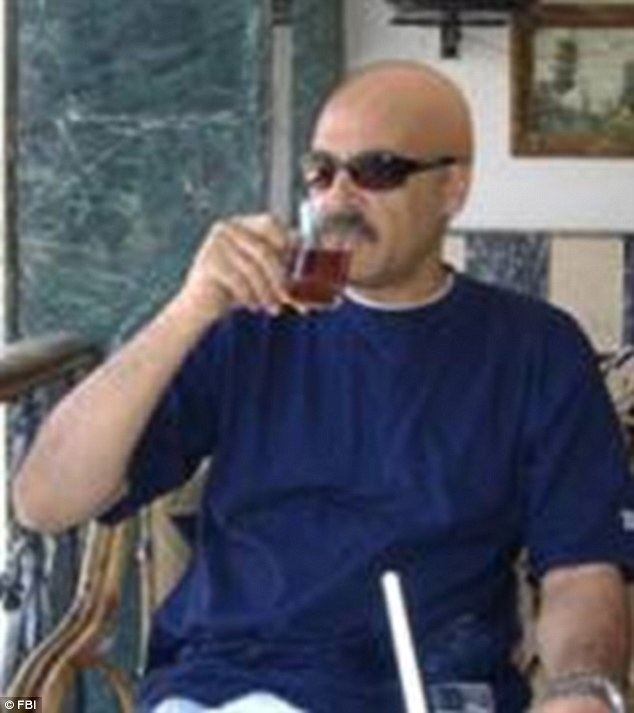 The girls confessed to a few friends that the abuse continued. "He treats me like a whore," Sarah wrote in an instant message conversation to a friend. On several occasions, Amina appeared at school with bruises, and at one point, had a split lip. Amina informed her friends that the wounds were inflicted by her father, and her mother refused to allow her to seek medical attention.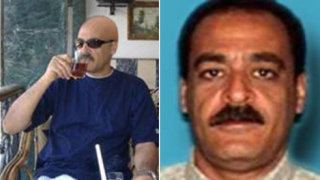 Yaser would often spy on his daughters, often by video or audio-taping them without their knowledge. Amina stated she was afraid of using the public telephone "because he [Yaser] gets in everywhere, he knows everything". She also reportedly wrote in emails that her father intended to kill her. When she was 16, Yaser took Amina to Egypt, allegedly to arrange a marriage to a much older friend of his, but Amina rejected the marriage. Sarah got an after-school job working in a convenience store. Yaser soon video-taped her at work and punished her for smiling too much at the customers.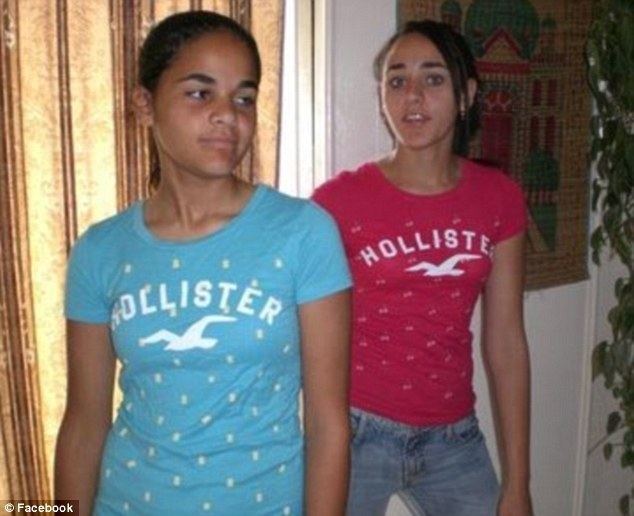 Amina began dating a boy who she met while taking Taekwondo classes. When Yaser was out of the country, she felt anxious about meeting her boyfriend, imagining that Yaser would be watching her with binoculars. Amina advised her boyfriend not to call or text him if she sent a codeword to him, because Yaser would go through her phone. Soon afterwards, Yaser found a note that she had written to her boyfriend. Amina told him that the writings were to an imaginary boyfriend. Yaser, not trusting Amina, continued his search in order to uncover Amina's relationship.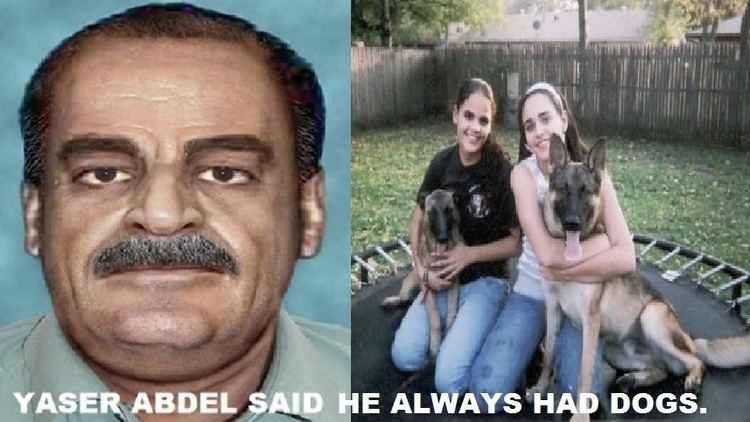 Yaser moved his family 60 miles (97 km) to a new house in Lewisville, Texas, prompting Amina to make plans to run away with her boyfriend and get married in Vegas and start a new life. Her boyfriend then quit high school in order to earn money working, so that he could save up enough money in order to help her leave. Her boyfriend had also stated: "[Yaser] regularly threatened to kill Amina, and she knew he meant it." Amina was worried that her boyfriend would be killed by her father, and she refused to give her father his name while she was beaten, following Yaser's persistent accusations.
Death of Amina and Sarah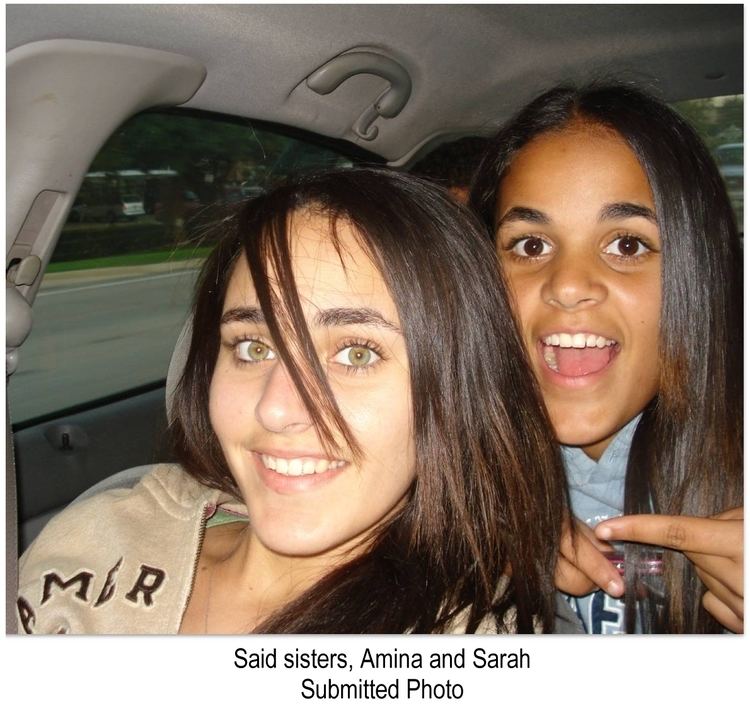 After Christmas, Amina and Sarah ran away with their mother, Patricia, to Tulsa, Oklahoma, where Amina's boyfriend had relatives. Patricia had then allegedly told her daughters that December 31 was her mother's death anniversary and that she wanted to drive to East Texas to put flowers on her grave, later telling them they would return to Yaser. Sarah reluctantly went, while Amina refused. Patricia drove to Amina's friend's house and pounded on the door, starting an argument with Amina to try and convince her to go back. Amina still refused to go. Patricia insisted and stood unmoved in the doorway, saying that her father had forgiven her and would like the girls to return home.
On January 1, 2008, Yaser took Amina and Sarah to his taxi cab, and kissed them, telling them he was taking them out to eat. Patricia had wanted to come along, but Yaser had told her that he wanted to talk to the girls alone. He drove them both to Irving, where he shot both girls to death in the taxi cab. Sarah managed to call 911 before she died, stating "Help, my dad shot me! I'm dying, I'm dying!". Yaser's taxi was soon discovered by another cab driver outside a hotel.
Aftermath
Following the murders, Yaser vanished, it was speculated that he went to Egypt. The FBI believed that Yaser was driving a cab in New York City. A cab driver also reported that he may have seen Yaser driving a cab in Newark Airport. On December 4, 2014, Yaser was added to the FBI's Ten Most Wanted Fugitives list, with $100,000 reward with any information leading to the arrest of Yaser.
Arrest
On August 26, 2020, S.W.A.T. Representatives of the FBI's Dallas Field Office Seized arrested Yaser Said, in Justin, Texas.
On the same day at neighboring Euless, Texas ,
Yaser
Said's son, Islam Said, and brother, Yassein said were arrested as well .
Yaser
Said's brother and son were accused of helping him elude arrest by helping and supporting a fugitive.
References
Yaser Abdel Said Wikipedia
(Text) CC BY-SA