Its built-up area made up of 3 urban districts had 2,199,689 inhabitants at the 2010 census while the whole municipality contained approximately 5,500,307 people.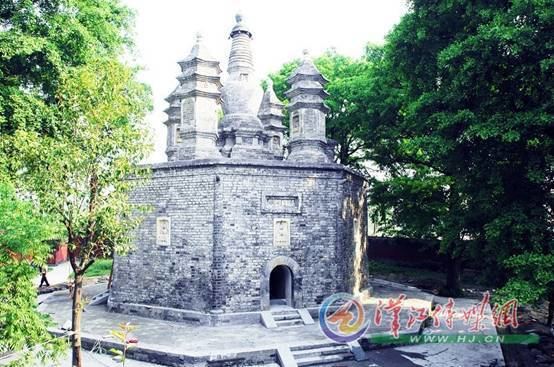 The prefecture-level city of Xiangyang administers 9 county-level divisions, including 3 districts, 3 county-level cities and 3 counties.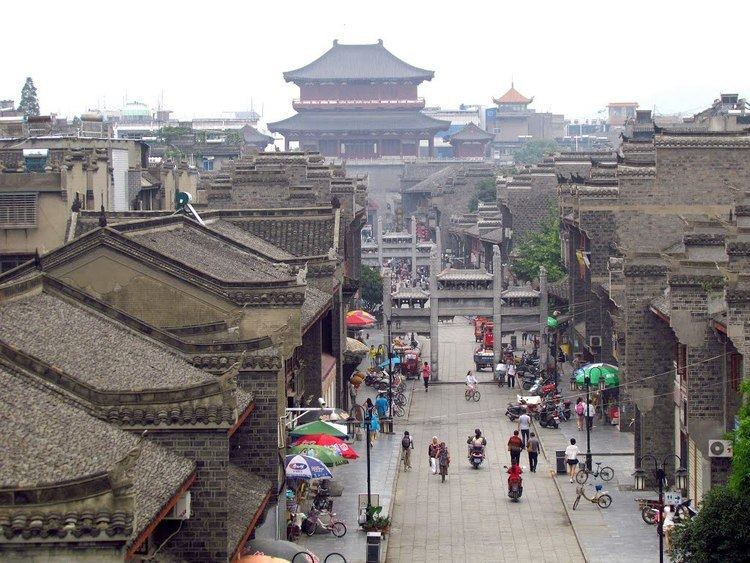 Xiangzhou District (

襄州区

)
Xiangcheng District (

襄城区

)
Fancheng District (

樊城区

)
Zaoyang City (

枣阳市

)
Yicheng City (

宜城市

)
Laohekou City (

老河口市

)
Nanzhang County (

南漳县

)
Gucheng County (

谷城县

)
Baokang County (

保康县

)
These are further divided into 159 township-level divisions, including 106 towns, 29 townships and 24 subdistricts.
Xiangfan has a history of over 2800 years. It was the location of major battles during the Three Kingdoms period in 191 A.D. between Sun Jian and Liu Biao and in 1267-1273 A.D. between the Southern Song and the Mongols.
Its major scenic spots and cultural sites include Xiangyang City Moat, the Pseudo-classic Street, Ancient Longzhong, Memorial Temple to Mi Fu, Lumen Temple.
The wall of Xiangfan city is very old, but the condition is fine now. The region's premier tourist attractions are Dahongshan scenic area and some historical relics, including the Lumenshan relic, the Zhanggongci Temple, the Cheng' en Monastery, and the Baishui Monastery.
Xiangyang has a latitude range of 31° 14'−32° 37' N, or 154 km (96 mi), and longitude range of 110° 45'−113° 43' E, or 220 km (137 mi), and is located on the middle reaches of the Hanshui, a major tributary of the Yangtze River. The urban area, however, has a latitude range of 31° 54'−32° 10' N, or 29 km (18 mi), and longitude range of 112° 00'−112° 14' E, or 21 km (13 mi). It borders Suizhou to the east, Jingmen and Yichang to the south, Shennongjia and Shiyan to the west, and Nanyang (Henan) to the north. Its administrative border has a total length of 1,332.8 km (828.2 mi).
Xiangyang has a monsoon-influenced, four season humid subtropical climate (Köppen Cfa), with cold, damp (but comparatively dry), winters, and hot, humid summers.
Xiangyang possesses large water energy resources whilst its mineral deposits include rutile, ilmenite, phosphorus, barite, coal, iron, aluminum, gold, manganese, nitre, and rock salt. The reserves of rutile and ilmenite rank highly in China. Textile production is the mainstay industry of Xiangfan followed by machinery manufacture, chemical processing, electronics, and manufacture of construction materials. Agricultural resources are significant with Xiangfan's chief farm products including grain, cotton, vegetable oil crops, tobacco, tea and fruit. As the home of Dongfeng Motors, Xiangfan is a well known automobile hub and partners with foreign manufacturers to produce Nissan and Infiniti models for domestic sales. In addition, there are a number of chemical fibre enterprises in the city including Birla Jingwei Fibres, a member of the Aditya Birla Group. The city has also invested in many industrial, technology and clean energy parks.
Rail and highway transportation facilities in Xiangfan are very good. Xiangfan is a railway junction for the Xiangfan-Chongqing (Xiangyu), Hankou-Danjiangkou (Handan), and Jiaozuo-Liuzhou (Jiaoliu) Railways. Three National Highways including Route 207 pass through the city. The Han River and four other rivers are open to commercial navigation year-round. The Xiangfan Airport has commercial airline service to major cities throughout China including Beijing, Shanghai, and Guangzhou.