Cause of death

Road accident




Name

Lamont Bentley




Nationality

American




Role

actor


Occupation

Actor, rapper


Parents

Loyce Bentley




Years active

1989–2005










Full Name

Artimus Lamont Bentley




Born

October 25, 1973 (

1973-10-25

) Milwaukee, Wisconsin, U.S.


Resting place

Forest Lawn Memorial Park, Hollywood Hills


Children

Brazil Bentley, Artesia Bentley




Movies and TV shows

Moesha, Tales from the Hood, The Wash, South Central, Buffalo Soldiers



Died

January 19, 2005 (aged 31) Ventura County, California, U.S.


Similar

Yvette Wilson, Marcus T Paulk, Shar Jackson
Moesha lamont bentley tribute
Artimus Lamont Bentley (October 25, 1973 – January 19, 2005), better known professionally as Lamont Bentley, was an American actor and rapper best known for his role as Hakeem Campbell on the UPN sitcom Moesha and the spin-off The Parkers.
Contents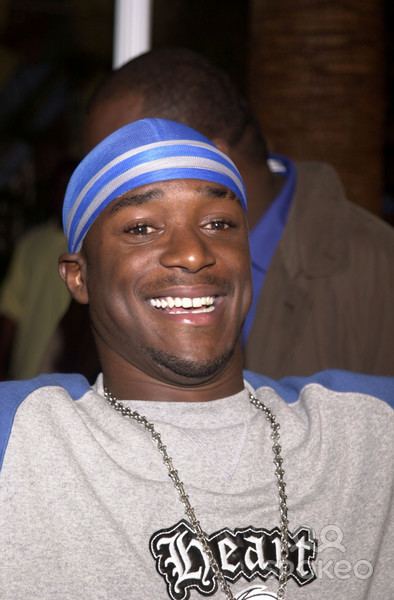 Artimus lamont bentley crash
Career
Artimus Lamont Bentley was born in Milwaukee, Wisconsin and moved to Los Angeles with his mother, Loyce, who wished to pursue a career as a professional singer. He began his career as a child actor appearing in television commercials and guest spots on various television series before landing a role on the short-lived but critically acclaimed television series South Central in 1994. In 1995, South Central creator Ralph Farquhar cast Bentley in the series Moesha, which ran for six seasons on UPN.
After Moesha ended, Bentley continued acting while pursuing a career as a rapper. In 2001, he appeared as C-Money in The Wash opposite Dr. Dre and Snoop Dogg. That same year, he portrayed Tupac Shakur in the television biopic Too Legit: The MC Hammer Story. Bentley made one of his last onscreen appearances in Spike Lee's crime drama Sucker Free City.
Death
Shortly after midnight on January 19, 2005, Bentley was driving alone when he was killed in a single-car accident in southern California's Ventura County. He was driving on Highway 118 near Simi Valley (30 miles northwest of Los Angeles). Witnesses to the accident stated that Bentley's vehicle was traveling at a high rate of speed towards the Rocky Peak Fire Road off ramp. After running through a stop sign, the vehicle went through a chain-link fence situated across the street and rolled down an embankment. Bentley was ejected from the vehicle into traffic where five cars struck him before help could arrive.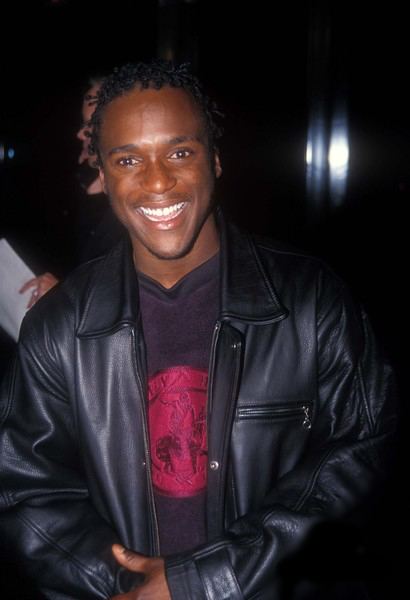 He sustained multiple blunt force injuries and was pronounced dead at 12:23 a.m. Bentley left behind two daughters and his mother with whom he lived in Granada Hills, Los Angeles.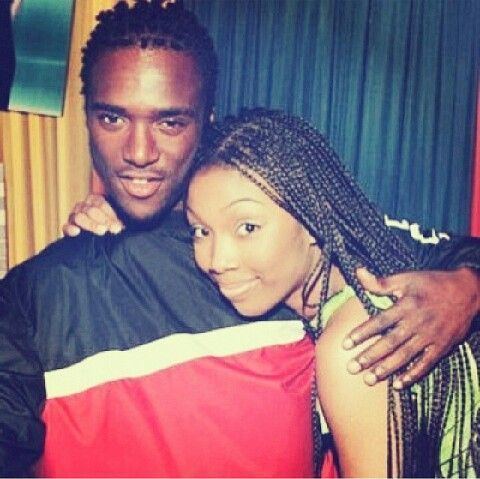 A memorial service for Bentley was held at the Serenity Funeral Home in his hometown of Milwaukee, Wisconsin on January 24, 2005. He was buried at Forest Lawn Memorial Park, Hollywood Hills.
Filmography
Actor
2009
A Day in the Life
as
L Mob
2005
The Tenants
as
Male Partygoer
2004
Sucker Free City (TV Movie)
as
Ahmir
1999
The Parkers (TV Series)
as
Hakeem Campbell
- Road Trip (2002) - Hakeem Campbell
- Scary Kim (2000) - Hakeem Campbell
- Three's a Shag (1999) - Hakeem Campbell
2002
The Proud Family (TV Series)
as
Gary
- Hip-Hop Helicopter (2002) - Gary (voice)
2001
Too Legit: The MC Hammer Story (TV Movie)
as
Tupac '2Pac' Shakur
1996
Moesha (TV Series)
as
Hakeem Campbell
- Paying the Piper (2001) - Hakeem Campbell
- Graduation Day (2001) - Hakeem Campbell
- Creepin' (2001) - Hakeem Campbell
- Mayhem at the Jam (2001) - Hakeem Campbell
- Saving Private Rita (2001) - Hakeem Campbell
- Scary Marriage (2001) - Hakeem Campbell
- What if-? (2001) - Hakeem Campbell
- That's My Mama (2001) - Hakeem Campbell
- Mom (2001) - Hakeem Campbell
- Run, Mo, Run (2001) - Hakeem Campbell
- All Grown Up (2001) - Hakeem Campbell
- The Player (2000) - Hakeem Campbell
- All This and Turkey, Too (2000) - Hakeem Campbell
- Definitely Not the Cosbys (2000) - Hakeem Campbell
- The Candidate (2000) - Hakeem Campbell
- The Nutty Moesha (2000) - Hakeem Campbell
- Just the Two of Us (2000) - Hakeem Campbell
- You Say He's Just a Friend (2000) - Hakeem Campbell
- Living in Paradise? (2000) - Hakeem Campbell
- Netcam (2000) - Hakeem Campbell
- Bad Company (2000) - Hakeem Campbell
- On the Rebound (2000) - Hakeem Campbell
- D-Money Loses His Patience (2000) - Hakeem Campbell
- Arriving Right on Q (2000) - Hakeem Campbell
- The Robbing Hood (2000) - Hakeem Campbell
- Something About Moesha (2000) - Hakeem Campbell
- Gimme a Break (2000) - Hakeem Campbell
- The Matchmaker (2000) - Hakeem Campbell
- Family Affair (2000) - Hakeem Campbell
- Color Him Father (2000) - Hakeem Campbell
- Secrets & Lies (2000) - Hakeem Campbell
- Let's Talk About Sex (2000) - Hakeem Campbell
- He Doth Protest Too Much (2000) - Hakeem Campbell
- To Sleep, Perchance to Dream (1999) - Hakeem Campbell
- Thanksgiving (1999) - Hakeem Campbell
- Unappreciated Interest (1999) - Hakeem Campbell
- Isn't She Lovely? (1999) - Hakeem Campbell
- A Den Is a Terrible Thing to Waste (1999) - Hakeem Campbell
- Just Above My Head (1999) - Hakeem Campbell
- Not My Pumpkin (1999) - Hakeem Campbell
- Mis-directed Study (1999) - Hakeem Campbell
- The Party's Over (Here) (1999) - Hakeem Campbell
- Fired Up (1999) - Hakeem Campbell
- Good Vibrations? (1999) - Hakeem Campbell
- I Studied Twelve Years for This? (1999) - Hakeem Campbell
- Independence Day (1999) - Hakeem Campbell
- The Prom (1999) - Hakeem Campbell
- Had to Be You (1999) - Hakeem Campbell
- It Takes Two (1999) - Hakeem Campbell
- Girls Night Out (1999) - Hakeem Campbell
- Home Is Where the Car Is (1999) - Hakeem Campbell
- I Love Moesha (1999) - Hakeem Campbell
- The Rite Stuff (1999) - Hakeem Campbell
- Ohmigod, Fanatic (1999) - Hakeem Campbell
- Life Imitating Art (1999) - Hakeem Campbell
- Barking Up the Wrong Tree (1999) - Hakeem Campbell
- The Crush (1999) - Hakeem Campbell
- A Class Act Christmas (1998) - Hakeem Campbell
- Birth Control (1998) - Hakeem Campbell
- A Terrible Thing Happened on My Tour of College (1998) - Hakeem Campbell
- I Know What You Did in the Third Grade (1998) - Hakeem Campbell
- Teacher (1998) - Hakeem Campbell
- Psyche Your Mind (1998) - Hakeem Campbell
- Hello, What's This? (1998) - Hakeem Campbell
- Homecoming (1998) - Hakeem Campbell
- Moesha Meets Brandy (1998) - Hakeem Campbell
- A House Is Not a Home (1998) - Hakeem Campbell
- Pajama Jam (1998) - Hakeem Campbell
- Body Language (1998) - Hakeem Campbell
- This Time You've Gone Too Far (1998) - Hakeem Campbell
- Mo's Money, Mo's Money, Mo's Money (1998) - Hakeem Campbell
- Model Employee (1998) - Hakeem Campbell
- She's Back (1998) - Hakeem Campbell
- It's My Paper and I'll Cry If I Want To (1998) - Hakeem Campbell
- The Short Story (1998) - Hakeem Campbell
- He Ain't Heavy, He's Dee's Brother (1998) - Hakeem Campbell
- Talk to the Town (1997) - Hakeem Campbell
- Double Date (1997) - Hakeem Campbell
- Break It Down (1997) - Hakeem Campbell
- Rhythm and Dues (1997) - Hakeem Campbell
- Halloween Part 1: Kim's Revenge (1997) - Hakeem Campbell
- Keepin' It Real (1997) - Hakeem Campbell
- Use Me Once Shame on You, Use Me Twice I'll Kill You (1997) - Hakeem Campbell
- The Play Scene (1997) - Hakeem Campbell
- My Mom's Not an Ottoman (1997) - Hakeem Campbell
- Age Ain't Nothing But a Number (1997) - Hakeem Campbell
- Day One (1997) - Hakeem Campbell
- Labor Day Jammy (1997) - Hakeem Campbell
- (Grand)Poppa Don't Take No Mess (1997) - Hakeem Campbell
- Prom Fright (1997) - Hakeem Campbell
- Cold Busted (1997) - Hakeem Campbell
- For Better or Worse (1997) - Hakeem Campbell
- Hakeem's Birthday (1997) - Hakeem Campbell
- Songs in the Key of Strife (1997) - Hakeem Campbell
- Strike a Pose (1997) - Hakeem Campbell
- Back to Africa (1997) - Hakeem Campbell
- Who Moved the Charity Stripe? (1997) - Hakeem Campbell
- Break a Leg (1997) - Hakeem Campbell
- Mentor (1997) - Hakeem Campbell
- Guess Q's Coming to Dinner (1997) - Hakeem Campbell
- Road Trip (1996) - Hakeem Campbell
- There's No Place Like the Mitchell Home (1996) - Hakeem Campbell
- The Regulations of Love (1996) - Hakeem Campbell
- A Concerted Effort: Part 2 (1996) - Hakeem Campbell
- A Concerted Effort: Part 1 (1996) - Hakeem Campbell
- Ichi, Ni, San, shi Look - Clarkzilla (1996) - Hakeem Campbell
- Women Are from Mars, Men Are from Saturn (1996) - Hakeem Campbell
- Labels (1996) - Hakeem Campbell
- The Whistle Blower (1996) - Hakeem Campbell
- Basket Case (1996) - Hakeem Campbell
- Mama Said Knock You Out (1996) - Hakeem Campbell
- Credit Card (1996) - Hakeem Campbell
- The List (1996) - Hakeem Campbell
- Hakeem's New Flame (1996) - Hakeem Campbell
- Baby Love (1996) - Hakeem Campbell
- Mother's Day (1996) - Hakeem Campbell
- The Ditch Party (1996) - Hakeem Campbell
- Reunion (1996) - Hakeem Campbell
- Niece (1996) - Hakeem Campbell
- Job (1996) - Hakeem Campbell
- Chain, Chain, Chain (1996) - Hakeem Campbell
- Driving Miss Moesha (1996) - Hakeem Campbell
- Million Boy March (1996) - Hakeem Campbell
- Hakeem Owes Moesha Big (1996) - Hakeem Campbell
- Sixteen (1996) - Hakeem Campbell
- Friends (1996) - Hakeem Campbell
- Pilot (1996) - Hakeem Campbell
2000
Soul Food (TV Series)
as
Pruitt
- Bad Luck (2000) - Pruitt
1999
Clueless (TV Series)
as
Hakeem Campbell
- Prom Misses, Prom Misses (1999) - Hakeem Campbell
1998
NYPD Blue (TV Series)
as
Arnell
- Honeymoon at Viagra Falls (1998) - Arnell
1997
A Day in the Life of Mia
1997
Buffalo Soldiers (TV Movie)
as
Cpl. Sea
1997
The Sentinel (TV Series)
as
Marcus Watson
- Pennies from Heaven (1997) - Marcus Watson
1996
The Client (TV Series)
as
K-Boy-Kool
- Motherless Child (1996) - K-Boy-Kool
1995
Courthouse (TV Series)
as
Raymond
- One flew over the Courthouse (1995) - Raymond
1995
The Parent 'Hood (TV Series)
as
Damon
- Robert in the Hood (1995) - Damon
1995
Tales from the Hood
as
Crazy K
1995
CBS Schoolbreak Special (TV Series)
as
Dom
- What About Your Friends (1995) - Dom
1995
Family Matters (TV Series)
as
Andre
- An Unlikely Match (1995) - Andre
1994
South Central (TV Series)
as
Rashad
- Date (1994) - Rashad
- Dog (1994) - Rashad
- Gun: Part 2 (1994) - Rashad
- Gun: Part 1 (1994) - Rashad
- RTD (1994) - Rashad
- Money (1994) - Rashad
1991
The New Adam-12 (TV Series)
- Homeless in America (1991)
1991
Equal Justice (TV Series)
as
Childs
- Courting Disaster (1991) - Childs
1990
Gabriel's Fire (TV Series)
as
Teen
- Windows (1990) - Teen
1989
Duet (TV Series)
as
Snake
- Brother from Another Zip Code (1989) - Snake
Self
1997
Soul Train (TV Series)
as
Self - Guest Host
- Outkast/Rahsaan Patterson/Roger & Zapp (1997) - Self - Guest Host
1996
It's Hot in Here: UPN Fall Preview (TV Movie documentary)
as
Self
References
Lamont Bentley Wikipedia
(Text) CC BY-SA