Full Name

William Sasso




Years active

1990–present




Name

Will Sasso




Height

1.91 m




Parents

Anna Sasso, Antonio Sasso




Occupation

Actor, comedian




Website

www.hamfatter.com




Role

Actor




Education

Delta Secondary School




Upcoming movie

Henchmen




Born

May 24, 1975 (age 40) (

1975-05-24

) Ladner, British Columbia, Canada


Movies and TV shows

The Three Stooges, Mad TV, Hit by Lightning, The Legend of Awesome, $#*! My Dad Says


Similar People

Chris Diamantopoulos, Sean Hayes, Curly Howard, Bobby Farrelly, Peter Farrelly


Profiles




Twitter
Mad TV - Inside the Actor's Studio w/ Andie McDowell
William "Will" Sasso (born May 24, 1975) is a Canadian actor and comedian, most notable for his five seasons as a cast member on MADtv from 1997 to 2002 and for starring as Curly in the 2012 film reboot of The Three Stooges.
Contents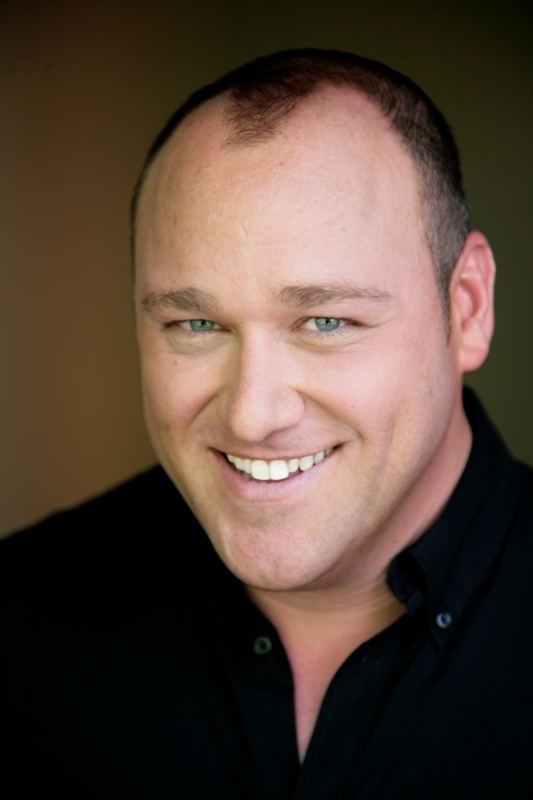 Early life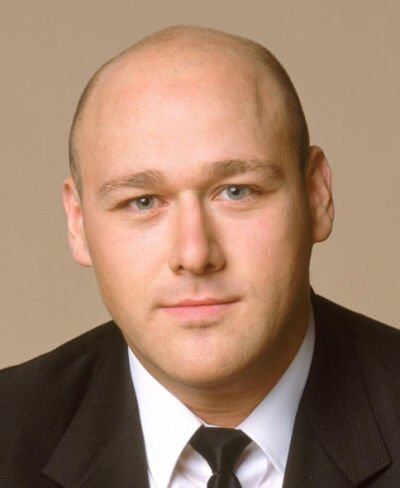 Sasso was born in Ladner, British Columbia, Canada. His parents are Italian immigrants. He graduated from Delta Secondary School in Delta, British Columbia in 1993. He credits his determination to become an actor and his respect for comedy to an "unhealthy addiction to television".
Career
At the age of 15 he landed his first agent and quickly began booking roles in television and film. Before moving from Vancouver to Los Angeles, California, Sasso starred for five seasons as quirky teen Derek Wakaluk on the award-winning Canadian dramatic series Madison.
MADtv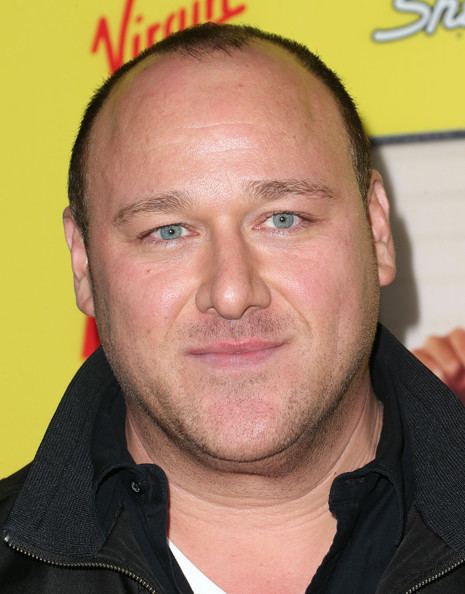 By the end of its second season (1996–1997), MADtv experienced its first big cast turnover. Three of the show's repertory performers (Bryan Callen, Orlando Jones and Artie Lange) left the cast. As a result, in 1997, casting executives at FOX had to cast replacements for the show. Sasso (along with Alex Borstein and Aries Spears) was selected to join the MADtv third season cast as a regular cast member.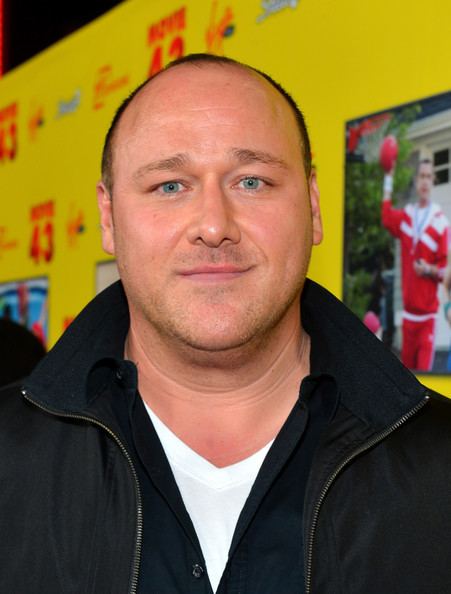 Sasso is known for quirky characters such as the accident prone handyman Paul Timberman, Eracist member Hugh, singer Michael McCloud, Talkin' American host Rui Peranio and Mexican luchador Senor Bag of Crap.
Sasso also does many celebrity impersonations, including impersonations of Arnold Schwarzenegger, Chris Farley, Steven Seagal, Bill Clinton, Drew Carey, Elton John, Elvis Presley, Hulk Hogan, Scott Stapp, Fred Durst, George W. Bush, James Gandolfini (as himself and Tony Soprano), James Lipton, Jesse Ventura, Kenny Rogers, Michael McDonald, Lance Bass, Louie Anderson, Paul Shaffer, Randy Newman, Richard Simmons, Robert De Niro, The Rock, Steve Austin, Wayne Newton, William Frawley (as Fred Mertz from I Love Lucy), and William Shatner (as himself and as James T. Kirk).
Will began developing several network television projects with Disney/Touchstone for ABC in 2001 and in 2002, Sasso left MADtv to pursue the next stage of his career.
Professional wrestling
Sasso is a professional wrestling fan, and has made appearances with multiple American pro wrestling promotions.
Sasso engaged in a worked shoot angle with former world champion wrestler Bret Hart, which began on February 6, 1999 during Hart's second guest appearance on MADtv. In a sketch lampooning the election of Jesse Ventura to gubernatorial office, Hart "broke character" and attacked the cast members for making light of wrestling, apparently injuring Sasso. He then appeared in a later episode at the curtain call during the ending credits and again attacked Sasso in an "unscripted" assault. Sasso then appeared at ringside during the February 8, 1999 episode of WCW Monday Nitro, where Hart again attacked him. Sasso retaliated by interfering in Hart's match against Roddy Piper, making him lose the match and the WCW United States Championship. This led to a grudge match on the February 15, 1999 episode of Nitro, where Sasso appeared with castmate Debra Wilson, who turned on Sasso, making it a one-sided match.
Sasso's impersonation of Steve Austin impressed the WWF (as it was then still known, before its name changed to WWE) so much that they asked him to be part of the February 7, 2002 episode of WWF SmackDown!, appearing alongside Chris Jericho and Austin himself, as a means to promote Austin's upcoming "MADtv" appearance.
On the live April 9, 2012 broadcast of WWE Raw, he appeared along with the other actors in The Three Stooges movie, alternating between Curly and Hulk Hogan impersonations. He was chokeslammed by Kane.
Sasso also appeared on a WWE Main Event promo for Dolph Ziggler.
Recent years
Since leaving MADtv, Sasso's television appearances include four seasons as Carl Monari on Less than Perfect, as well as a role in Robson Arms. Sasso also played the role of Fortunio Balducci in Southland Tales. Sasso starred in $h*! My Dad Says, based on the Twitter feed Shit My Dad Says created by Justin Halpern. The show premiered in the fall of 2010 and its cancellation was announced on May 15, 2011.
He also appeared in the 2002 Sum 41 music video "Still Waiting" as the manager for the band.
Sasso hosted the 2006 Canadian Comedy Awards in London, Ontario as well as the festival's "Sketch & Improv Showcases". Additionally, he was a host at the 2005-2006 NHL award ceremony. Sasso appeared on the CSI episode "The Chick Chop Flick Shop". He also appeared in the Childrens Hospital episode "Frankfurters".
As of February 20, 2012, he hosts Ten Minute Podcast with Chris D'Elia and Bryan Callen.
Sasso began posting on Vine, creating a running gag of being uncontrollably able to reproduce lemons out of his mouth. In addition, he posts videos in characters impersonating the likes of Arnold Schwarzenegger, Bill Cosby, Hulk Hogan and Robert De Niro. As of September 2014, he has two million followers.
Television
The Odyssey (1994) Season 2
Madison (1994–1997) Derek Wakaluk
Sliders (1995–96) as Gomez Calhoun
Annie O (1996) as Awesome Heckler
Susie Q (1996) as Police Officer
Doctor Who (1996) as Pete
Heck's Way Home (1996) as Mover#1
MADtv (1997–2002) as Various Characters
Dad's Week Off (1997) as Ivan "Boom Boom" Krutovski
Family Guy (1999) as Randy Newman (Credited as "William") in the episode Da Boom
WCW Monday Nitro (1999) as himself
The X-Files episode: "Je Souhaite" (2000)
WWF SmackDown (2002) impersonating Steve Austin
Latin Grammy Awards (2002) as Presenter - Himself
The Western Alienation Comedy Hour (2003) as Host - Himself
Less than Perfect (2003–2006) as Carl Monari (main role)
Lilo & Stitch: The Series (2005) as Heckler
'Til Death (2006) as Russ
Bob & Doug McKenzie's Two-Four Anniversary (2007) - Himself
Entourage (2007) as Jay Lester
How I Met Your Mother (2008 - 2012) as Doug (the bartender)
Family Guy (2008) in The Man with Two Brians
Robson Arms (2008) as Bark
Two and a Half Men (2009) as Charlie's Recording Engineer
Childrens Hospital (2010) as Trucker
Neighbors from Hell (2010) as Balthazor Hellman
$h*! My Dad Says (2010) as Vince (main role)
Family Guy (2012) in Joe's Revenge
WWE Raw (2012) as Curly-Hulk Hogan, promoting The Three Stooges film
Channel Squad 1 (2013–present) as Morton
Super Fun Night (2013)
The League (2013) as Officer Bungalon
Hollywood Game Night (2013) as Himself
Drunk History (2013) as Frank Nitti
Murder Police (2013) as Tommy Margaretti
Anger Management (2014) as Jimmy
Hot in Cleveland (2014 - 2015) as Franky (3 episodes)
Modern Family (2014) as Senor Kaplan in the episode "Spring-a-Ding-Fling"
Justified (2014)
Fool Canada (2015)
The Comedians (2015) as Will Sasso
Another Period (2015)
Yu-Gi-Oh! ARC-V (2015)
References
Will Sasso Wikipedia
(Text) CC BY-SA