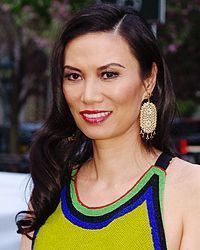 Wendi Deng Murdoch was born in Jinan, Shandong, and was raised in Xuzhou, Jiangsu. Her birth name was Deng Wenge (邓文革), Wenge meaning "cultural revolution." She changed it in her teens. She attended Xuzhou First Secondary School (a.k.a. Xuzhou No. 1 Middle School). She developed an interest in playing volleyball. While she was in high school, her father relocated to Guangzhou, where he worked at the People's Machinery Works; she and her family remained behind for a short while. In 1985, at age 16, she enrolled in Guangzhou Medical College.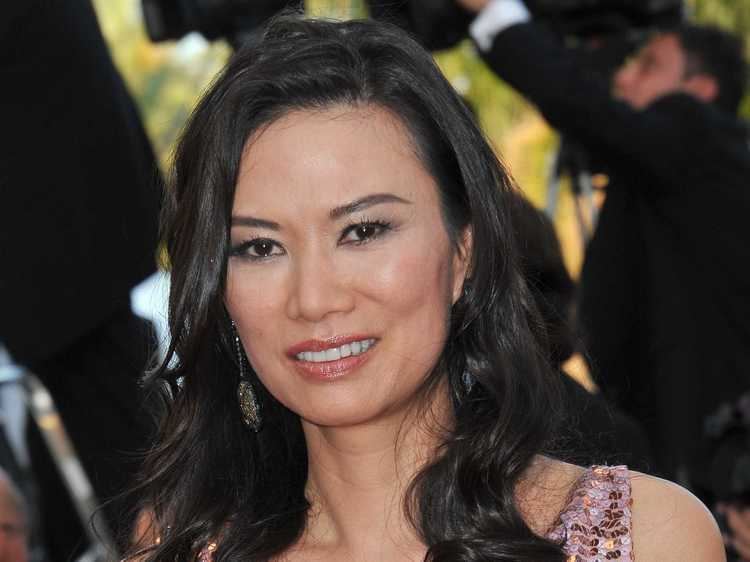 In 1987 she met an American businessman and his wife, Jake and Joyce Cherry, who had temporarily relocated to China and helped build a refrigerator factory. She learned English skills from Joyce. In 1988, she abandoned her medical studies and traveled to the United States on a study permit, with Jake and Joyce Cherry sponsoring her student visa and providing shelter (Jake later became Deng's first known husband). She enrolled at California State University, Northridge, where she studied economics and was famous as being among the top scoring students. She obtained a bachelor's degree in economics from California State University at Northridge and again an MBA from the Yale School of Management.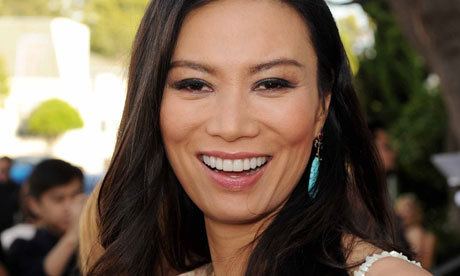 Upon graduation from Yale, Deng began searching for a job. She met Bruce Churchill through a mutual friend. At that time, Churchill oversaw finance and corporate development at the Fox TV branch in Los Angeles. He subsequently offered Deng an internship at News Corp subsidiary Star TV in Hong Kong, which developed into a full-time junior executive position. Though a junior employee, she took a role in working to plan Star TV's operations in Hong Kong and China and helped to build up Chinese distribution for Star's Channel V music channel. Additionally, she investigated interactive TV opportunities for News Digital Systems.
Deng was a director for the holding company that licensed the MySpace brand and technology to MySpace China and chief of strategy for MySpace's China operation, prior to the company's sale to Specific Media in June 2011. Previously she had been a junior executive at News Corp's Star TV in Hong Kong in 1999. Deng led Murdoch's Chinese internet investments totaling between $35 million and $45 million and helped form business links with China for high-speed video and internet access.
In 2011, Deng made her film producer debut with the release of Snow Flower and the Secret Fan, a movie about two footbound children in Qing dynasty China.
On July 19, 2011, Deng counter-attacked Jonathan May-Bowles (comedian Jonnie Marbles) after he attempted to throw a pie at her husband while he was giving testimony before a British parliamentary committee considering the News International phone hacking scandal. May-Bowles was subsequently sentenced to six weeks' imprisonment.
When Deng was living with Jake and Joyce Cherry during Deng's studies in the United States, Joyce Cherry discovered her husband, Jake, was having an affair with Deng, who was 30 years his junior, and demanded Deng leave the house. Jake Cherry soon followed and moved in with Deng, and the two married in 1990. Their marriage lasted 2 years 7 months before they were legally divorced, but Jake would later explain they stayed together for only four or five months, when he learned that Deng was spending time with David Wolf, a man closer to her age. Nonetheless, she had been able to secure a green card through her marriage to Cherry.
In 1997 she met Rupert Murdoch, who was 37 years her senior, while working as the only Chinese executive at the Murdoch-owned Star TV in Hong Kong. They married in 1999 on board his yacht "Morning Glory", less than three weeks after the finalisation of his divorce from his second wife, Anna Murdoch. Following the marriage, she was branded a "gold digger" by sources close to Murdoch, including family members. The couple had two children, Grace (born 2001) and Chloe (born 2003). Tony Blair is Grace Murdoch's godfather. In June 2013, Murdoch filed for divorce from Deng, citing irreconcilable differences.
On February 5, 2014, The Daily Telegraph published a report claiming Deng had a crush on Tony Blair, leading to her divorce from Murdoch. The report stated that Murdoch began to hear rumours about his wife in 2012 and is said to have interviewed staff members at his various homes to ask them what they had seen. According to the newspaper, Murdoch learned that Blair had visited Deng at Murdoch's Carmel ranch on more than one occasion. Blair allegedly spent the weekend of April 27, 2013, with Deng at the property. Other sources are quoted as placing Blair and Deng at The Carlyle in New York, on a private yacht, and at Murdoch's home in London. An article in The Economist claimed that as a result of Murdoch's suspicion that Blair had an affair with Deng, he ended his long-standing association with Blair in 2014.
In 2016 it was reported that Deng was dating Russian leader Vladimir Putin. She is also supposed to have slept with Alphabet chairman Eric Schmidt.