Opening theme

Wee 3




Country of origin

Canada


No. of episodes

27




First episode date

30 January 2001




Genre

Music


Networks

Treehouse TV, YTV


Ending theme

Wee 3 (Instrumental)




Original language(s)

English




Location(s)

Toronto Ontario


Final episode date

27 February 2011




Language

English






Similar

Crazy Quilt, This is Emily Yeung, This is Daniel Cook, The Berenstain Bears, Incredible Story Studios
Wee 3 is a TV program on Treehouse TV. It first aired January 30, 2001 with a total of 27 24-minute episodes along with Treetown, Ants in Your Pants and Crazy Quilt. It also formerly aired on YTV.
Contents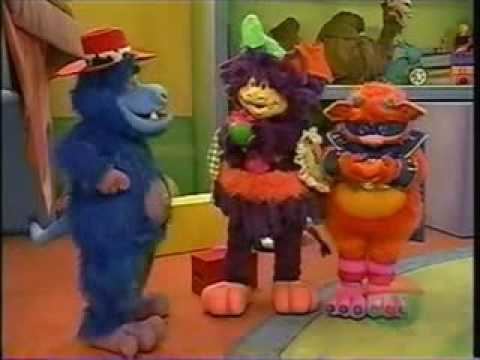 Three four-year-old anthropomorphic toy monsters, Bunwin, Creakie and Pook, come out from hiding in a young child's bedroom and play different games. However, they come out only when the child is absent from the room and they work out their fears by playing a Fantasy adventure targeted towards children ages three to seven-years old.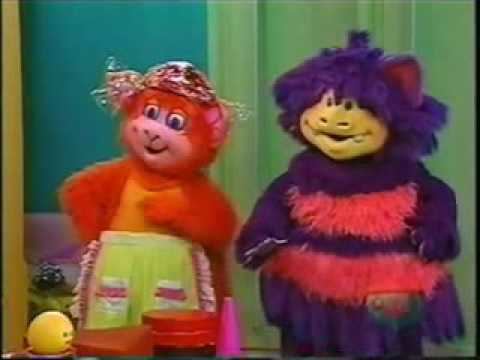 Treehouse tv alliance atlantis
Characters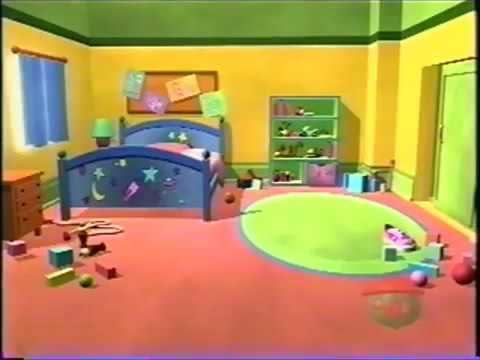 The following list of characters appearing on Wee 3. Cheep Cheep, Magic Racer and Dolly were shown as toy characters.
Original Characters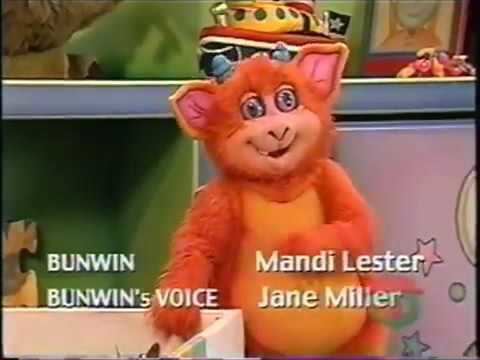 Bunwin is the small orange monster
Pook is the tall purple monster
Creakie is the medium blue monster
Cheep Cheep is a tiny toy chick
Magic Racer is a green toy dinosaur
Dolly 1 is a tan skin doll with pigtails
Dolly 2 is a blue doll with long hair
Brenda Murphy is Cheep Cheep's Son.
Episodes
The following list of episodes broadcast on Wee 3. Each was approximately 12 minutes long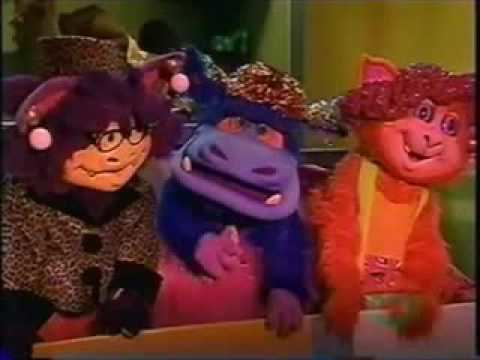 Colour Me
Tea Party
Fuzzy Valentine
Surprise Party
Secret Spy
Fancy Ladies
All Knowing Fairy
Egg
Double Twins
King Creakie
Candy Competition
Magic Farm
Birthday Cake
Bay-Cation over the Moon
Pookerassic Park
Better
Talking Toy
Deep Dark Woods
Circus
Sleepless Sleepover
Creakie's Birthday
Pook's school
POOUUII!
Home Sweet Home
Pet Games
Cheep Come Home
Frog and the Storm
Close Call
Food Store
Hat Smasher
The Treasure That Wasn't
Pet Snake
Seedling
Camping with Bunwin
Pook's Racecar
Bunwin Flies
Monster Blocks
Tattletale
Wee rock!
Three Captains
Pookasaurus
Courageous Creakie
Broken Cheep
Roller Coaster
Bunny Ballet
Little Rodeo
Tiger Tiger
Cafe Pook
Peacemaker Pook
Always a Bridesmaid
Messy Tea
Buzzin' Bee
Fastest Bestest
References
Wee 3 Wikipedia
(Text) CC BY-SA