Birth name

Watkin Tudor Jones




Years active

1995–present




Also known as

NinjaMax NormalThe Man Who Never Came BackMC Totally RadYang WeaponDestructoWaddyWAD:eNinjie

Associated acts

The Original EvergreenMaxNormal.TVThe Constructus CorporationFucknradDie Antwoord

Education

Parktown Boys' High School

Albums




Similar People
Swiss watkin tudor jones max normal die antwoord ninja
Watkin Tudor Jones (born 26 September 1974), also known by his stage name Ninja, is a South African rapper and record producer, best known for his role as the male vocalist of rap-rave group Die Antwoord.
Contents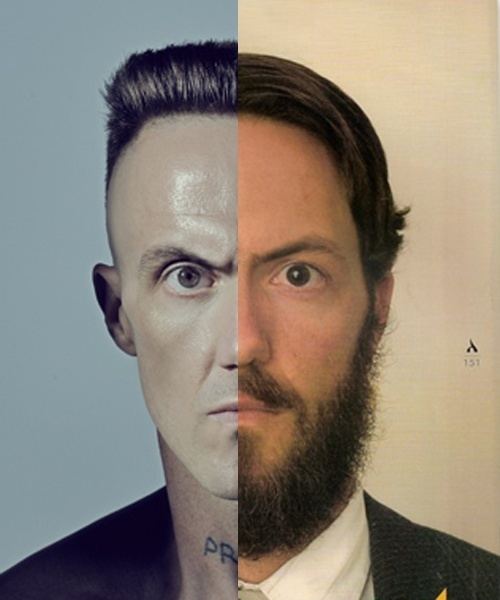 Jones comes from Johannesburg, South Africa, where he attended Parktown Boys' High School. Jones left school in 1992, one year before matriculating. He divides his time between Los Angeles and Cape Town.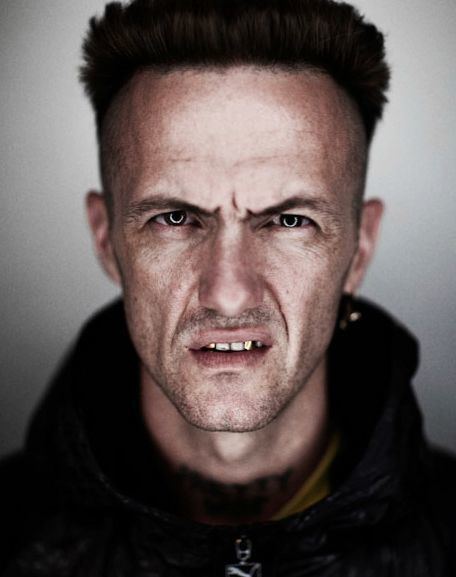 Jones was a part of the South African hip-hop scene for many years. He has had many different stage personas, including with the Sibot-produced The Fantastic Kill and Markus Wormstorm-produced promo-only EP "Emmanuel Rothchild - My Favourite Songs" and "Markus Wormstorm Is Not Gay", and fronting such acts as The Original Evergreen, MaxNormal.TV, and The Constructus Corporation. He is best known as Ninja from Die Antwoord.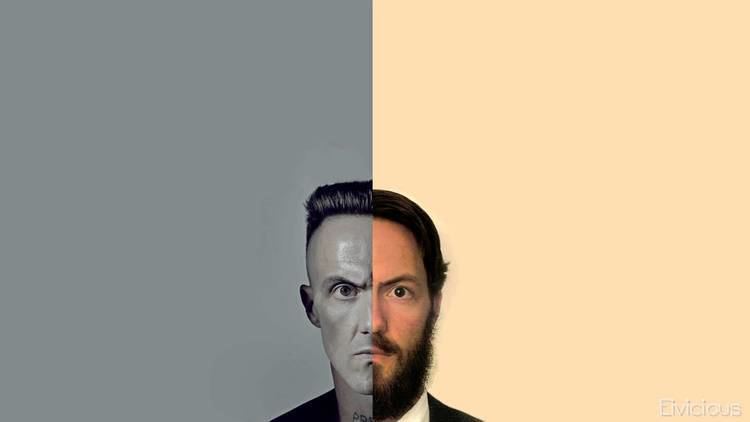 Jones has embarked on various other endeavors, notably graphic art and stuffed animal making,.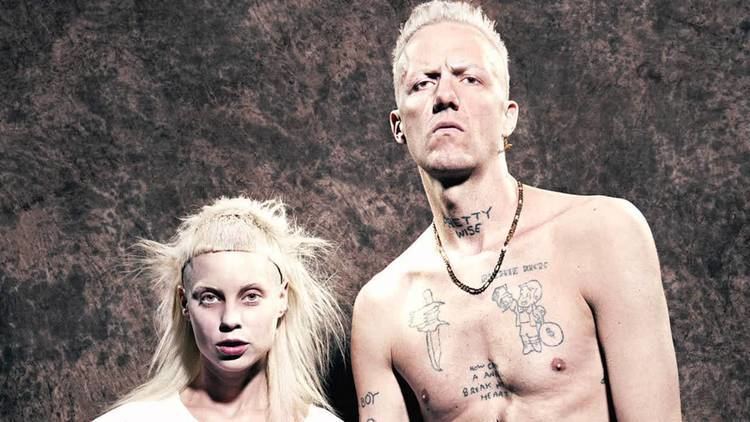 Yolandi Visser, Jones's former partner, has been a frequent collaborator and is also a member of Die Antwoord. The two have a daughter together, named Sixteen.
Pre Die Antwoord, Ninja, Watkin Tudor Jones,
Max Normal
Jones was the lead vocalist of Max Normal, a live hip hop act, which released their debut album entitled Songs From The Mall in 2001. The band performed at various festivals around South Africa, including Up the Creek, Splashy Fen, and Oppikoppi. They also played in London and three shows at the Pukkelpop Festival in Belgium. A second version of this band evolved into the 'corporate' hip-hop group MaxNormal.tv in which they released an album, Good Morning South Africa, in 2008 with a sound not unlike the later-formed and more well-known group "Die Antwoord." They were a South African hip-hop crew that performed live wearing three-piece suits while frontman MaxNormal delivered his motivational speaking style raps to the audience. He also illustrated his lyrics to help the audience follow which were projected onto a big screen above the live performers and were triggered live to the beat by Max's personal assistant, Yolandi Visser, in a PowerPoint presentation style. Max Normal Also featured band members Justin de Nobrega, Jakob Basson, and Brad Armitage.
In early 2002, Jones disbanded Max Normal, just as the band was reaching South African stardom, headlining festivals like Oppikoppi and charting on 5FM (citing being creatively stifled as reason). He relocated to Cape Town and began collaborating with DJ Dope of Krushed & Sorted and Felix Laband on the music for a multi-media project he had conceptualised involving a graphic novel with soundtrack and live show. These sessions spawned the Man Who Never Came Back track on African Dope's Cape Of Good Dope compilation in 2002, but gradually mutated into The Constructus Corporation outfit. Yolandi Visser, listed as "Anica The Snuffling" on the credits, was also involved.
The Constructus Corporation
When Jones disbanded Max Normal in early 2002, he and long-time DJ partner Sibot invited Markus Wormstorm and Felix Laband to collaborate on his ambitious The Constructus Corporation project, which resulted in the concept album / graphic novel The Ziggurat (ADOPECD009 African Dope Records 2002).
After a production process including mix and master by Krushed & Sorted, In 3 June 2002, "The Ziggurat" was released. This is an 88-page pink hard-covered book containing a hand-written hiphop fantasy story by Jones, which follows the adventures of two kids on a giant futuristic floating world / shopping mall called The Ziggurat, with detailed etched digital illustrations by artist Nikhil Singh, a soundtrack CD on which Jones plays several different characters, and a bonus blank CD at the back of the book with instructions on where to download an entire second album of music and narrations for free, with which to fill the CD. The Constructus Corporation disbanded in 2003 after releasing The Ziggurat.
MaxNormal.TV
In 2005, Jones resurrected and revamped Max Normal as the 'corporate' hip-hop group "MaxNormal.TV." The new lineup consisted of Watkin Tudor Jones revising as "Max Normal", and Anri du Toit as Yolandi Visser. The band also featured Neon Don, and Justin De Nobrega playing various recurring characters. Their 2008 album "Good Morning South Africa" contains many lyrical and visual clues signaling their upcoming transition to Die Antwoord. In 2009 the group evolved into Die Antwoord, with Jones assuming the character Ninja full-time, and du Toit becoming the Zef version of Yolandi Visser previously seen in the "Total Fuckup" music video.
Die Antwoord
Die Antwoord is a rap-rave group formed in 2008 and composed of Ninja, Yolandi Visser and DJ Hi-Tek. The band self-identifies as a melange of several diverse cultures all mixed into one. Die Antwoord toured Europe in April 2010 and the U.S. later that same year. Their debut album $O$ was made available as a free download on their official website. In late 2009 South African cinematographer Rob Malpage co-directed (with Jones), co-produced (with Left Films and Die Antwoord) and lensed the video for their single "Enter the Ninja". The promo became a viral video on the internet nine months later, delivering millions of hits to the official Die Antwoord website, eventually crashing the website's server. The video also features South African progeria sufferer Leon Botha, a prominent Cape Town artist. Die Antwoord performs "Zef" music, zef being a South African slang term that describes a unique South African style which is modern while including out-of-date, discarded cultural and style elements. Their lyrics are humorous and explicit, and performed in both Afrikaans and English. Members of the band consider themselves as hip hop artists, but specifically refer to their music as zef rap-rave.
Television and film career
Pre 1995: Jones has appeared in nonspeaking roles in various South African Nando's commercials.
1995: Kickboxer V, Kickboxer 5, Jones had a supporting role as a prison inmate.
2010: Jones co-starred with du Toit in the short documentary on the South African "Tokoloshe"
2011: Jones along with du Toit (Yolandi Visser), starred in the short film "Umshini Wam" which is a popular Zulu struggle song meaning "bring me my machine gun" and was directed by Harmony Korine.
2015: Jones, along with du Toit (Yolandi Visser), costarred in Neill Blomkamp's science-fiction film Chappie. The film features the songs "Baby's On Fire", "Ugly Boy", "Cookie Thumper" and "Enter the Ninja" from his band Die Antwoord. The film also co-starred Hugh Jackman and Sigourney Weaver.
Personal life
On 26 September 1974, Jones was born in Johannesburg, South Africa. He spent most of his youth living with his father, mother, and younger brothers. Jones started Parktown Boys' High School in the autumn of 1989. Jones's name indicates Welsh ancestry but has yet to be confirmed by Jones himself.
In 1992, upon leaving school before graduation, Jones moved out of his parents home to a small travel-all close to Alexandra and 19th Streets near the Jukskei River. During this time, Jones struggled with being successful, starting his first project "The Original Evergreens", which was not a successful venture. With the failure of The Original Evergreens, Jones again tried to have a successful band; "Max Normal" was next. Although short-lived, Max Normal was a mild success, but still a failure. After his second attempt at creating a band, Jones was not discouraged and attempted to start another entertainment empire with "The Constructus Corporation", which showcased Jones's musical talent. Unhappy with the direction in which "The Constructus Corporation" was going, however, Jones decided to disband it. After this, Jones formed MaxNormal.tv. Wildly successful, although not in the direction Jones wanted to go, he again cancelled MaxNormal.tv, but keep a few of the key members of that project, especially Anri du Toit (Yo-Landi Visser) and Justin de Norbrega (GOD aka DJ Hi-Tek).
Jones and du Toit have a daughter named Sixteen Jones, born 15 January 2005. Jones has stated that he and du Toit (Visser) have not been in a romantic relationship since 2009.
Jones frequently contradicts himself about his personal history: he has stated that he and Yolandi have known each other since childhood, but has also said they met as adults. He has stated that his father has been shot and his brother took his own life.
As a solo artist
Memoirs of a Clone (2001 Chameleon records)
The Fantastic Kill (2005)
Cryptycism on Cape Town Beats (2007) single
MC Totally Rad And DJ Fuck Are Fucknrad (2007)
The Original Evergreens
Puff The Magik (1995) single
Max Normal
Songs From The Mall (2001 Chameleon records)
The Constructus Corporation
The Ziggurat (2002)
Die Antwoord
$O$ (2009)
5 EP (2010)
$O$ Re-release (2010)
EKSTRA EP (2010)
TEN$ION (2012)
Donker Mag (2014)
Suck on This (2016)
References
Watkin Tudor Jones Wikipedia
(Text) CC BY-SA