Occupation

Actor




Height

1.75 m




Years active

2003 – present




Nationality

American




Name

Jose Cantillo




Spouse

Kristi Cantillo




Role

Actor








Born

March 30, 1979 (age 44) (

1979-03-30

)

Marshfield, Wisconsin, U.S.




Education

Terre Haute South Vigo High School




Movies

Chappie, Crank, Crank: High Volt, Disturbia, After Sex




Similar People

Watkin Tudor Jones, Brandon Auret, Sharlto Copley, Yolandi Visser, Dev Patel




Profiles




Twitter
the walking dead s jose pablo cantillo joins us at gbk lounge
Jose Pablo Cantillo (born March 30, 1979), is an American actor. He is best known for playing Ricky Verona in Crank, Hector Salazar in FX's Sons of Anarchy and Caesar Martinez in AMC's The Walking Dead.
Contents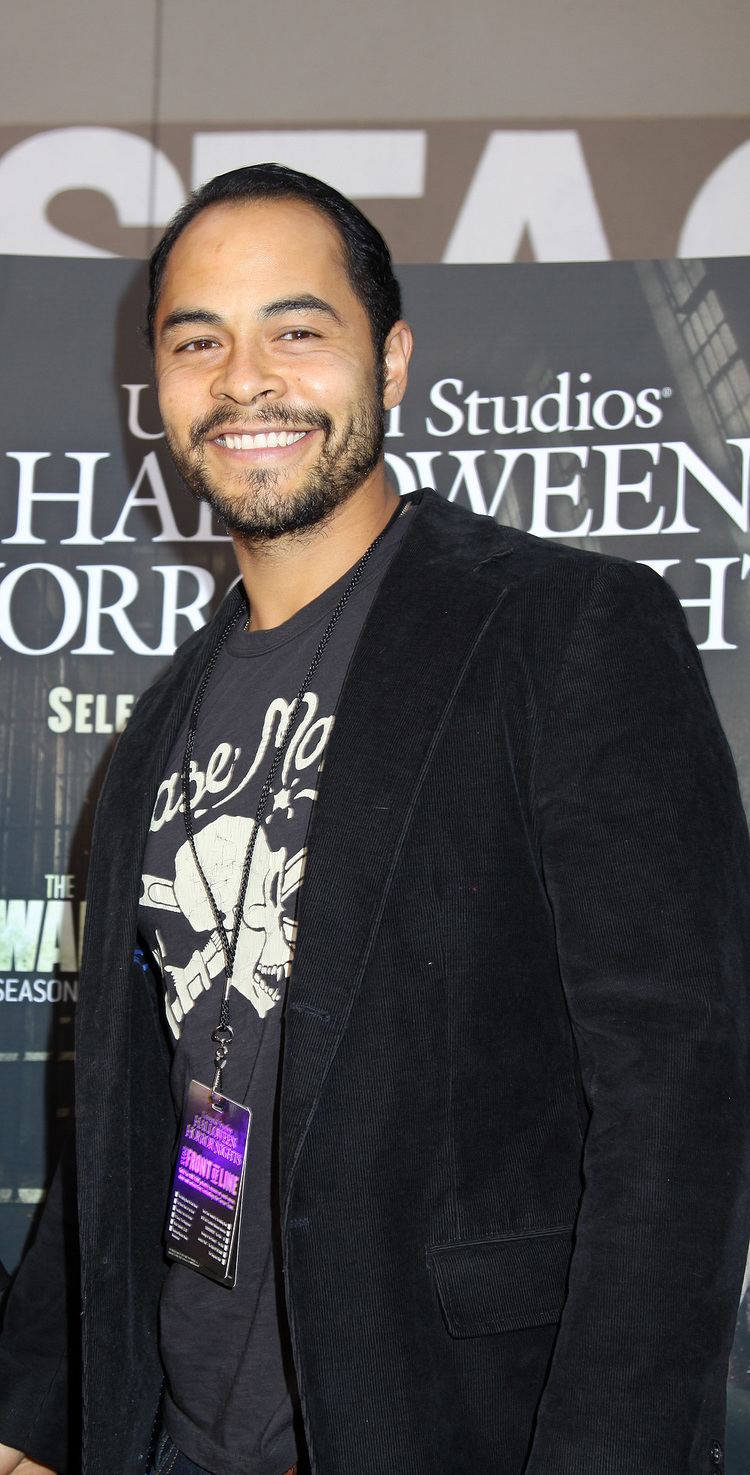 A day in the life spotbound 016 ft actor jose pablo cantillo
Early life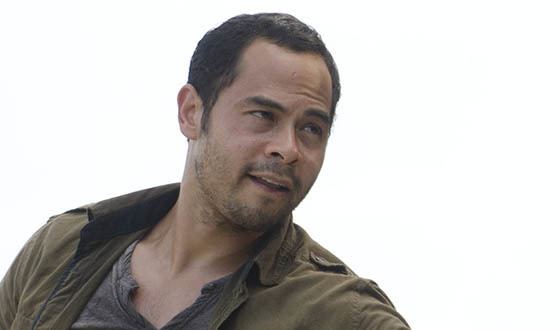 Son of Costa Rican parents, Roberto Cantillo and Rita Bolaños, Jose Pablo Cantillo (known as "Joey" in his high school days ) was born in Marshfield, Wisconsin. He grew up in Terre Haute, Indiana and attended Terre Haute South Vigo High School, where he was a tennis standout for all four years, leading the Terre Haute South Braves to a State Runner-Up finish in 1996. He graduated from Indiana University Bloomington in 2003 with a double major in marketing and finance from the Kelley School of Business.
Career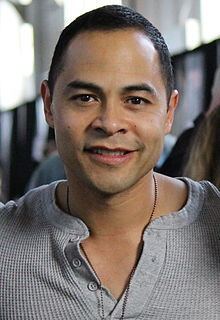 Cantillo decided to pursue an acting career in New York City after taking some drama classes at IU. In late 2003, he moved to California, where he, his wife Kristi, and their 7-year-old daughter live in Santa Clarita, a town "that kind of reminds us of Terre Haute".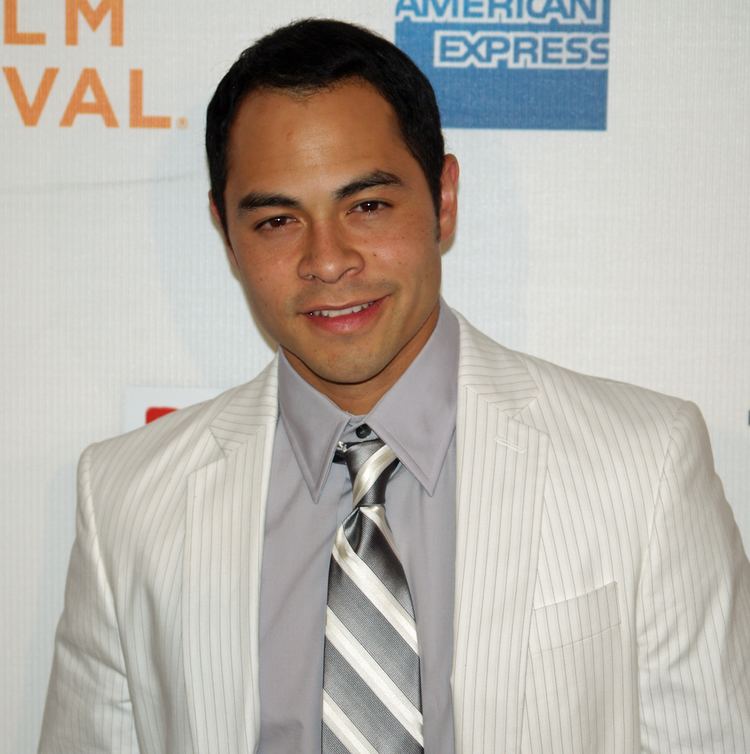 After doing Off-Broadway plays in New York, Cantillo landed guest roles on popular television series since early 2000. Cantillo had a recurring role in The Walking Dead as Caesar Martinez. He had a role in Neil Blomkamp's next two films, science fiction action thriller Elysium in 2013, and Chappie in 2015.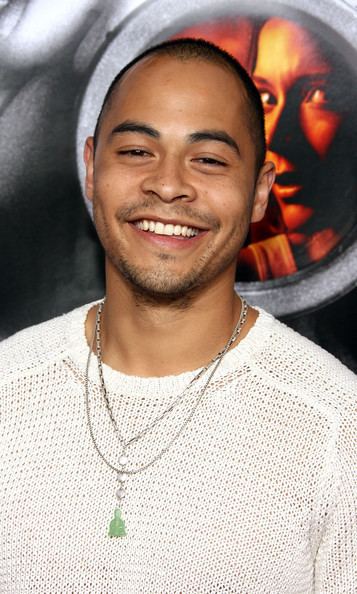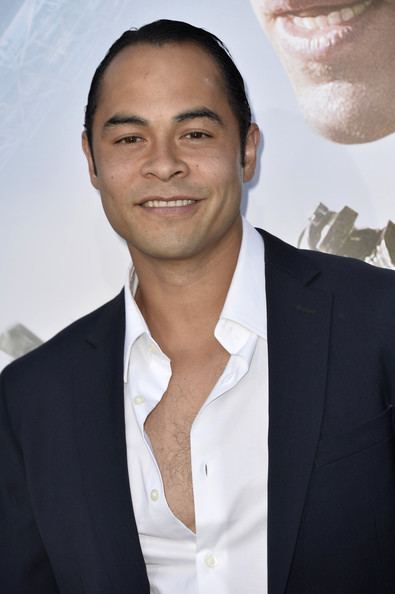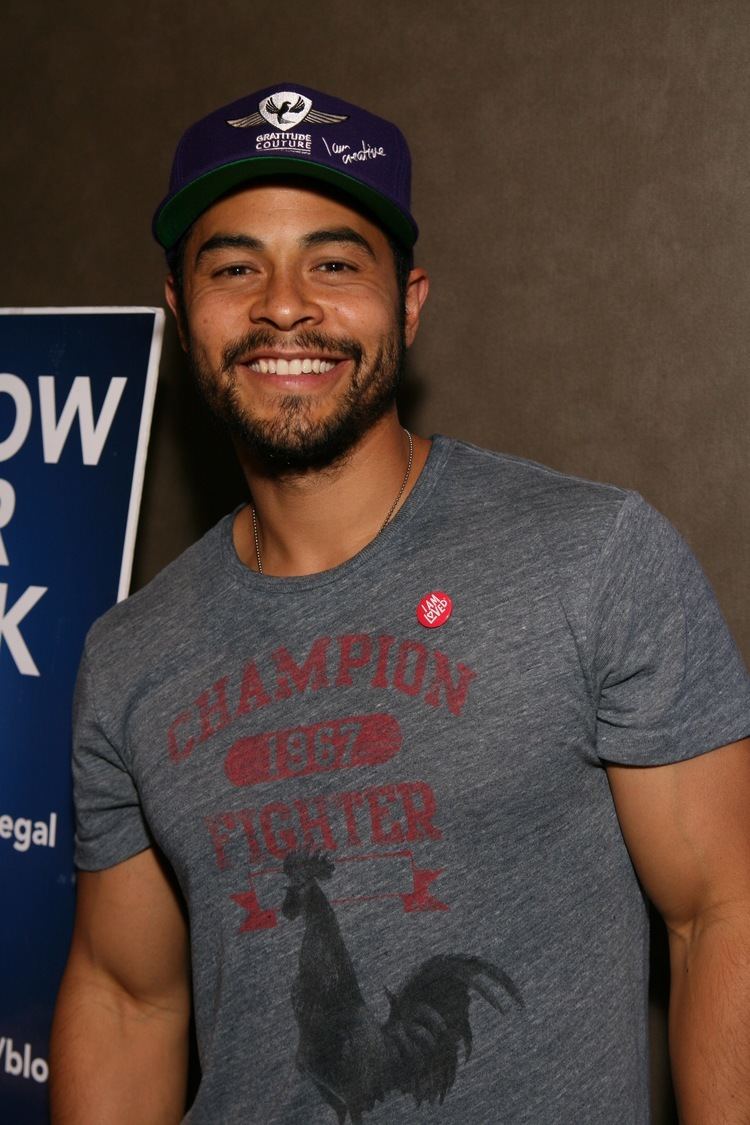 Filmography
Actor
-
The Gift Horse (pre-production)
as
Ray Ordonez (rumored)
2023
Will Trent (TV Series)
as
Gabriel
- Bill Black (2023) - Gabriel
2023
NCIS: Los Angeles (TV Series)
as
Pierce
- A Long Time Coming (2023) - Pierce
2022
NCIS (TV Series)
as
DEA Agent Mark Sisco
- Thick as Thieves (2022) - DEA Agent Mark Sisco
2021
Mayor of Kingstown (TV Series)
as
Carlos / Carlos Jimenez
- This Piece of My Soul (2022) - Carlos
- The Devil Is Us (2021) - Carlos
- Along Came a Spider (2021) - Carlos
- Orion (2021) - Carlos Jimenez
- The Price (2021) - Carlos
- Simply Murder (2021) - Carlos
2021
Magnum P.I. (TV Series)
as
Mitch Desanto
- Someone to Watch Over Me (2021) - Mitch Desanto
2021
Coyote (TV Series)
as
Javi Lopez
- Sin of Origin (2021) - Javi Lopez
2019
S.W.A.T. (TV Series)
as
Ricardo
- Lion's Den (2019) - Ricardo
2019
The Rookie (TV Series)
as
Franco DeSantis
- Caught Stealing (2019) - Franco DeSantis
2018
No Apologies (TV Movie)
as
Irish Joe
2018
The Last Ship (TV Series)
as
Octavio
- Honor (2018) - Octavio
- Somos la Sangre (2018) - Octavio
- Air Drop (2018) - Octavio
- Casus Belli (2018) - Octavio
2018
El Chicano
as
David Martinez
2017
Taken (TV Series)
as
Dave
- I Surrender (2017) - Dave
- Gone (2017) - Dave
- Leah (2017) - Dave (credit only)
- Solo (2017) - Dave
- Hail Mary (2017) - Dave
- A Clockwork Swiss (2017) - Dave
- Mattie G. (2017) - Dave
- Off Side (2017) - Dave
- Ready (2017) - Dave
- Pilot (2017) - Dave
2016
Shooter (TV Series)
as
Justin Singer
- Danger Close (2016) - Justin Singer
- Killing Zone (2016) - Justin Singer
2016
Damien (TV Series)
as
Alex
- Seven Curses (2016) - Alex
2015
Man Down
as
2nd LT. Taylor
2015
Tales of Halloween
as
Dutch (segment "The Ransom of Rusty Rex")
2015
Chappie
as
Yankie (Amerika)
2014
Constantine (TV Series)
as
Hugo Lopez
- The Saint of Last Resorts: Part 2 (2015) - Hugo Lopez
- The Saint of Last Resorts (2014) - Hugo Lopez
2014
Rush (TV Series)
- We Are Family (2014)
2014
Tom Holland's Twisted Tales
as
Ricardo (segment "Cached")
2012
The Walking Dead (TV Series)
as
Caesar Martinez
- Dead Weight (2013) - Caesar Martinez
- Live Bait (2013) - Caesar Martinez
- Welcome to the Tombs (2013) - Caesar Martinez
- This Sorrowful Life (2013) - Caesar Martinez
- Prey (2013) - Caesar Martinez
- Arrow on the Doorpost (2013) - Caesar Martinez
- I Ain't a Judas (2013) - Caesar Martinez
- Home (2013) - Caesar Martinez
- The Suicide King (2013) - Caesar Martinez
- Made to Suffer (2012) - Caesar Martinez
- When the Dead Come Knocking (2012) - Caesar Martinez
- Say the Word (2012) - Caesar Martinez
- Walk with Me (2012) - Caesar Martinez
2013
Twisted Tales (TV Series)
as
Ricardo
- Cached (2013) - Ricardo
2013
The Mentalist (TV Series)
as
Angel
- Wedding in Red (2013) - Angel
2012
American Citizen (Short)
as
Young Frank Ruiz
2012
TalhotBlond (TV Movie)
as
Wilkes
2012
The Finder (TV Series)
as
Luis Obispo
- Voodoo Undo (2012) - Luis Obispo
2012
The River (TV Series)
as
Manny Centeno
- Doctor Emmet Cole (2012) - Manny Centeno
- Peaches (2012) - Manny Centeno (uncredited)
2011
No Rest for the Wicked: A Basil & Moebius Adventure (Short)
as
Head Security Guard
2011
Law & Order: LA (TV Series)
as
Cesar Vargas
- Zuma Canyon (2011) - Cesar Vargas
2010
The Good Guys (TV Series)
as
Santora
- Cop Killer (2010) - Santora
2010
Sons of Anarchy (TV Series)
as
Hector Salazar
- June Wedding (2010) - Hector Salazar
- Bainne (2010) - Hector Salazar
- Fírinne (2010) - Hector Salazar
- Turas (2010) - Hector Salazar
- Lochan Mor (2010) - Hector Salazar
- Widening Gyre (2010) - Hector Salazar
- The Push (2010) - Hector Salazar
- Turning and Turning (2010) - Hector Salazar
- Oiled (2010) - Hector Salazar
2010
Terriers (TV Series)
as
Felipe Prado
- Agua Caliente (2010) - Felipe Prado
2010
Lone Star (TV Series)
as
Matt
- Pilot (2010) - Matt
2010
Dark Blue (TV Series)
as
Raphael Garza
- Shelter of the Beast (2010) - Raphael Garza
2010
Hawthorne (TV Series)
as
Manny Rodriguez
- No Excuses (2010) - Manny Rodriguez
2009
Lie to Me (TV Series)
as
Amadeo Valadez
- Fold Equity (2009) - Amadeo Valadez
2009
Streets of Blood (Video)
as
Det. Pepe Vasquez
2009
The Closer (TV Series)
as
Enrique Santos
- Half Load (2009) - Enrique Santos
2009
Virtuality (TV Movie)
as
Manny Rodriguez (as José Pablo Cantillo)
2009
Crank: High Voltage
as
Ricky Verona
2008
The Shield (TV Series)
as
Amando Rios
- Animal Control (2008) - Amando Rios
- Genocide (2008) - Amando Rios
2008
CSI: Crime Scene Investigation (TV Series)
as
I.A. Officer Galvez
- The Theory of Everything (2008) - I.A. Officer Galvez
2008
Monk (TV Series)
as
Carlos
- Mr. Monk Is on the Run: Part 2 (2008) - Carlos
2007
The Unit (TV Series)
as
Rock
- Binary Explosion (2007) - Rock
2006
Standoff (TV Series)
as
Duff Gonzalez
- Severance (2007) - Duff Gonzalez (as José Pablo Cantillo)
- The Kids in the Hall (2007) - Duff Gonzalez (as José Pablo Cantillo)
- Ex-Factor (2007) - Duff Gonzalez (as José Pablo Cantillo)
- Lie to Me (2007) - Duff Gonzalez (as José Pablo Cantillo)
- Road Trip (2007) - Duff Gonzalez (as José Pablo Cantillo, credit only)
- Backfire (2007) - Duff Gonzalez (as José Pablo Cantillo)
- No Strings (2007) - Duff Gonzalez (as José Pablo Cantillo)
- Borderline (2006) - Duff Gonzalez (as José Pablo Cantillo, credit only)
- Accidental Negotiator (2006) - Duff Gonzalez (as José Pablo Cantillo)
- Peer Group (2006) - Duff Gonzalez (as José Pablo Cantillo)
- Heroine (2006) - Duff Gonzalez (as José Pablo Cantillo)
- Man of Steele (2006) - Duff Gonzalez (as José Pablo Cantillo)
- One Shot Stop (2006) - Duff Gonzalez
- Life Support (2006) - Duff Gonzalez (as José Pablo Cantillo)
- Partners in Crime (2006) - Duff Gonzalez
- Shanghai'd (2006) - Duff Gonzalez
- Circling (2006) - Duff Gonzalez (as José Pablo Cantillo)
- Pilot (2006) - Duff Gonzalez (as José Pablo Cantillo)
2007
Disturbia
as
Officer Gutierrez
2007
Eyes (TV Series)
as
Fransisco Lopez
- Poison (2007) - Fransisco Lopez
2006
Bones (TV Series)
as
Jose Vargas
- The Woman in the Garden (2006) - Jose Vargas
2005
Nip/Tuck (TV Series)
as
Marlon Ramirez
- KiKi (2005) - Marlon Ramirez
2005
Shackles (Video)
as
Gabriel Garcia
2005
Crossing Jordan (TV Series)
as
Danny Artega
- Sanctuary (2005) - Danny Artega
2005
Medical Investigation (TV Series)
as
Rick Hain
- Survivor (2005) - Rick Hain
2005
CSI: Miami (TV Series)
as
Juan Fernandez
- One Night Stand (2005) - Juan Fernandez
2004
ER (TV Series)
as
Juan Enriquez
- Intern's Guide to the Galaxy (2004) - Juan Enriquez
2004
The Manchurian Candidate
as
Villalobos
2003
Law & Order: Special Victims Unit (TV Series)
as
Wilberto 'Willie' Angel
- Rotten (2003) - Wilberto 'Willie' Angel
2003
Law & Order: Criminal Intent (TV Series)
as
Jack Martinez
- Baggage (2003) - Jack Martinez
Producer
-
Tech Toys Lab (TV Series) (executive producer) (pre-production)
-
The Gift Horse (co-executive producer) (pre-production)
2019
The Great Alaskan Race (executive producer)
2014
Where Hope Grows (producer)
2011
Repo Games (TV Series) (executive producer - 2012)
Writer
2011
Repo Games (TV Series) (creator - 2011)
Thanks
2008
Redbelt: Behind the Scenes (Video documentary short) (special thanks)
Self
2019
Tech Toys (TV Series)
as
Self
- The future of transport (2019) - Self
- Land, Sea and Power (2019) - Self
- Super car, Super bike (2019) - Self
- The Firsts (2019) - Self
- Speed Demon (2019) - Self
- The British innovation (2019) - Self
- The anatomy of a Supercar (2019) - Self
- The flying car (2019) - Self
- Off road power (2019) - Self
- Drifting in style (2019) - Self
- Speed meets design (2019) - Self
- Two, Three, Four Wheels (2019) - Self
- Roaming in Technology (2019) - Self
2016
Brad Advice (TV Series)
as
Self
- The Game (2016) - Self
2015
Chappie: Crime Spree - Scene Deconstructions (Video documentary short)
as
Self
2015
Chappie: Jozi - Real City and a Sci-Fi Setting (Video short)
as
Self
2015
Chappie: Keep It Gangster (Video short)
as
Self
2015
Chappie: The Streetwise Professor (Video short)
as
Self
2015
Rogue Robot: Deconstructing the Stunts and Special Effects of 'Chappie' (Video short)
as
Self
2015
The Walkers Among Us (Documentary)
as
Self
2012
Talking Dead (TV Series)
as
Self - 'Martinez'
- Dead Weight (2013) - Self - 'Martinez'
- Welcome to the Tombs (2013) - Self - 'Martinez'
- Say the Word (2012) - Self - 'Martinez'
2008
Redbelt: Inside Mixed Martial Arts (Video documentary short)
as
Self
References
Jose Pablo Cantillo Wikipedia
(Text) CC BY-SA