TV shows

Skins, The Newsroom

Years active

2007–present

Parents

Anita Patel, Raj Patel









Born

23 April 1990 (age 33) (

1990-04-23

)

Movies

Slumdog Millionaire, Chappie, The Second Best Exoti, The Best Exotic Marigold, The Last Airbender




Similar People

Freida Pinto

, Sharlto Copley, Bill Nighy, Judi Dench, Noah Ringer
Work keeps dev patel busy following freida pinto split
Dev Patel (born 23 April 1990) is an English actor. Born and raised in London to Indian parents, Patel made his screen debut as Anwar Kharral in the first two seasons of the British teen drama television series Skins (2007–2008), landing the role with no prior professional acting experience. His breakthrough came in 2008 with the leading role of Jamal Malik in Danny Boyle's drama Slumdog Millionaire, which won the Academy Award for Best Picture, and for which he was nominated for the BAFTA Award for Best Actor and the SAG Award for Best Supporting Actor.
Contents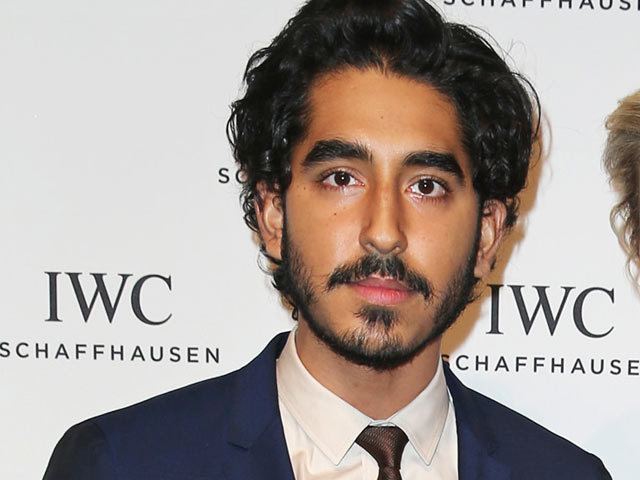 Patel went on to star in the highly successful romantic comedy The Best Exotic Marigold Hotel (2012) and its 2015 sequel, the fantasy film The Last Airbender (2010), and the science fiction film Chappie (2015). His portrayal of Neal Sampat on the HBO television series The Newsroom (2012–2014) earned him a NAACP Image Award nomination for Outstanding Supporting Actor in a Drama Series. In 2015, Patel starred as the mathematician Srinivasa Ramanujan in the biopic The Man Who Knew Infinity, and the following year he played Saroo Brierley in the drama Lion (2016). For the latter, he won the BAFTA Award for Best Supporting Actor and was nominated for the Golden Globe, Critics' Choice Award, SAG Award, and the Academy Award for Best Supporting Actor.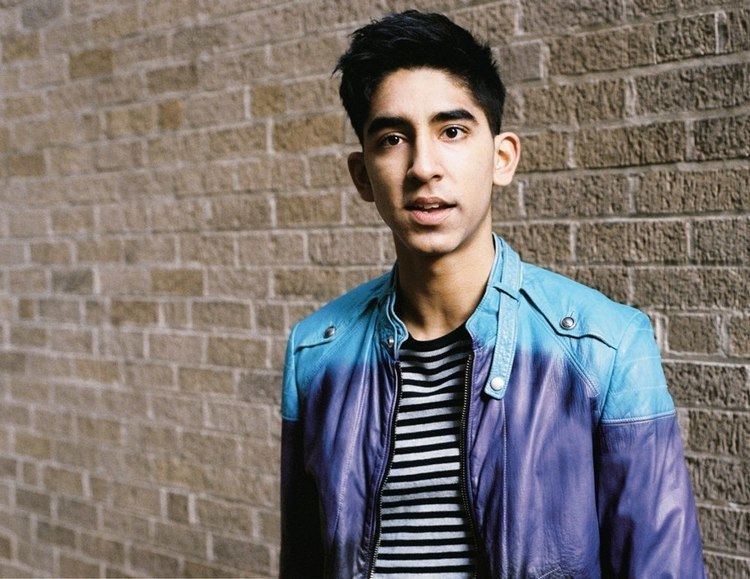 Early life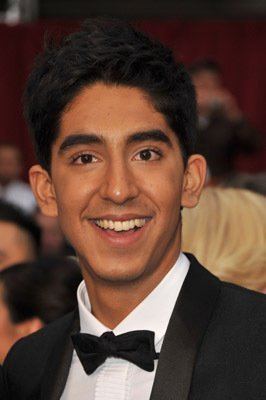 Dev Patel was born on 23 April 1990 in Harrow, the son of Anita, a care worker, and Raj, an IT consultant. His parents are Indian Hindus, though they were both born in Nairobi, where there is a significant Indian community; they emigrated to England separately in their teens, and first met in London. Patel was raised in the Hindu faith. He grew up in the Rayners Lane district of Harrow and attended Longfield Middle School. Patel had his first acting role as Sir Andrew Aguecheek in the school's production of Twelfth Night. He was given the Best Actor award for his performance.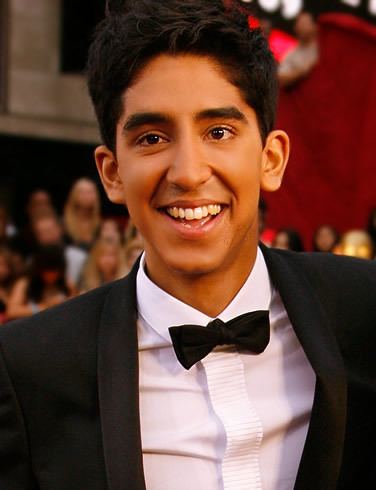 Patel later attended Whitmore High School, receiving an A* in GCSE Drama for his "self-penned portrayal of a child in the Beslan school siege". His drama teacher Niamh Wright has stated, "Dev was a gifted student who quickly impressed me with his innate ability to communicate a wide variety of characters imaginatively and creatively. He was awarded full marks for his GCSE performance to a live audience and the visiting examiner was moved to tears by his honest portrayal." He completed his AS Levels in PE, Biology, History, and Drama in 2007 at Whitmore High School while working on Skins.
Patel said that he was "bloody energetic" as a child, and used to get in trouble at school because of it. He started training at the Rayners Lane Academy of Taekwondo in 2000. He competed regularly in both national and international championships, including the 2004 AIMAA (Action International Martial Arts Association) World Championships in Dublin, where he won a bronze medal. The World Championships took place in October 2004, when he was a red belt competing in the junior division against other red and black belts. He made it to the semi-finals, where he lost to Irish black belt Niall Fitzmaurice in "a very close and tough fight", and ended up winning a bronze medal. He later gained a 1st dan black belt in March 2006.
2006–2007: Early beginnings with Skins
In 2006, Patel began his acting career when he auditioned for the E4 teen drama television series Skins. Patel's mother saw the casting ad in a newspaper and took him to the audition even though he had a science exam the next day. After two auditions, he was cast in the role of Anwar Kharral, a British Pakistani Muslim teenager. The characterisation of Anwar was partly based on Patel's personality and the role was written specifically for him after he was cast in Skins. Patel, who had no professional acting experience, said that on "the first day of shooting I didn't really know what to do."
The first series of the show aired in January 2007 and went on to win the Rose d'Or for Drama in 2008 and receive a nomination for Best Drama Series at the 2008 BAFTA Television Awards. Patel reprised his role as Anwar for the second series of Skins, which aired in February 2008. The second series of Skins won the Philips Audience Award at the 2009 BAFTA Television Awards.
2008–2010: Breakthrough with Slumdog Millionaire
Patel made his feature film debut when he was cast in the role of Jamal Malik, the central character in Danny Boyle's film Slumdog Millionaire. The character Jamal Malik is an Indian Muslim boy born and brought up in the poverty of Bombay, India. Boyle considered hundreds of young male actors, but found that Bollywood leads were generally "strong, handsome hero-types", not the personality he was looking for. Boyle's 17-year-old daughter Caitlin pointed him to Skins.
After five auditions for the role, the actor was eventually cast in August 2007. The film's producer found the original choice for the lead role, Ruslaan Mumtaz, too good looking for the role. Boyle said, "I wanted a guy who didn't look like a potential hero; I wanted him to earn that in the film." To prepare for the role, Patel went along with Boyle while scouting for filming locations, where he was able to observe the Dharavi slums for himself. He also worked at a call centre for a day and in a hotel, where he washed dishes.
After the release of Slumdog Millionaire at the end of 2008, Patel went on to receive a number of awards for his performance, including a British Independent Film Award, National Board of Review (NBR) Award, Chicago Film Critics Association Award, and two Black Reel Awards for Best Actor and Best Breakthrough Performance. Patel was also nominated for Best Supporting Actor at the 2009 Screen Actors Guild (SAG) Awards. The award eventually went posthumously to Heath Ledger for his performance in The Dark Knight, though Patel did win the Screen Actors Guild Award for Outstanding Performance by a Cast in a Motion Picture, which he shared with ten other cast members from Slumdog Millionaire. On 8 January 2009, Patel won the Critics' Choice Award for Best Young Performer. He was also nominated for two London Critics Circle Film Awards, the NAACP Image Award for Outstanding Supporting Actor, the 2009 BAFTA Award for Best Leading Actor, and European Film Award for Best Actor. The film itself won four Golden Globes, including Best Drama Film, and eight Academy Awards, including Best Picture.
Patel played Zuko in M. Night Shyamalan's The Last Airbender, a feature film adaptation of the animated series Avatar: The Last Airbender, which was released 1 July 2010 to extremely negative reviews. Despite being a commercial success, the film was a critical failure and Patel even received a Razzie Award nomination as Worst Supporting Actor that year, although his role was well received, and was considered by many to be one of the film's positive aspects.
Patel later starred in the short film The Commuter, which was directed by the McHenry Brothers to promote the Nokia N8 smartphone in the U.K. Fans who won a Nokia UK run competition starred alongside Dev Patel in the short film. Patel co-starred in The Best Exotic Marigold Hotel (2012), directed by John Madden, with Judi Dench, Bill Nighy and Maggie Smith, which received positive reviews from critics and was a box office success, grossing $136 million. For the role, he had to take lessons in perfecting an Indian-English accent, as his native English accent was so strong.
2011–present: Further film and television work and Lion
From 2012 to 2014, Patel had a supporting role in the 2012 HBO television series The Newsroom as Neal Sampat, blogger for news anchor Will McAvoy. He also appeared alongside James Franco and Heather Graham in About Cherry, which premiered at the 2012 Berlin International Film Festival.
In 2014, Patel starred alongside Robert Sheehan and Zoë Kravitz in the film, The Road Within, about three unlikely friends, one with Tourette's syndrome (Sheehan), one with OCD (Patel) and an anorexic woman (Kravitz) who go on a road trip. The film received generally mixed reviews. Variety had positive words for the "bristling and committed performances by Robert Sheehan, Dev Patel and Zoe Kravitz" while noting that "there remains a nagging tidiness to the whole endeavor that leaves a strained, cloying aftertaste" that kept the movie from truly succeeding.
In 2016, Patel starred as Saroo Brierley in the biographical film Lion, directed by Garth Davis and co-starring Nicole Kidman and Rooney Mara, which premiered to rave reviews and "Oscar buzz" at the 2016 Toronto International Film Festival. The film is based on the non-fiction novel written by Brierley titled A Long Way Home. Patel won the BAFTA awards for 'Best Supporting Actor'. At the 89th Academy Awards, he was nominated for Best Supporting Actor for Lion.
Personal life
He began dating his Slumdog Millionaire co-star Freida Pinto in 2009. On 10 December 2014, the couple announced that they had split after nearly six years of dating.
Filmography
Actor
-
Rabbit Trap (post-production)
2023
The Wonderful Story of Henry Sugar (Short)
as
Dr. Chatterjee / John Winston
2021
The Green Knight
as
Gawain
2019
Modern Love (TV Series)
as
Joshua
- The Race Grows Sweeter Near Its Final Lap (2019) - Joshua
- When Cupid Is a Prying Journalist (2019) - Joshua
2019
The Personal History of David Copperfield
as
David Copperfield
2019
I Lost My Body
as
Naoufel (English version, voice)
2018
Zegna Suits: Commercial (Video short)
2015
The Man Who Knew Infinity
as
S. Ramanujan
2015
The Second Best Exotic Marigold Hotel
as
Sonny Kapoor
2012
The Newsroom (TV Series)
as
Neal Sampat
- What Kind of Day Has It Been (2014) - Neal Sampat
- Oh Shenandoah (2014) - Neal Sampat (credit only)
- Contempt (2014) - Neal Sampat (credit only)
- Main Justice (2014) - Neal Sampat (credit only)
- Run (2014) - Neal Sampat
- Boston (2014) - Neal Sampat
- Election Night: Part II (2013) - Neal Sampat
- Election Night: Part I (2013) - Neal Sampat
- Red Team III (2013) - Neal Sampat
- One Step Too Many (2013) - Neal Sampat
- News Night with Will McAvoy (2013) - Neal Sampat
- Unintended Consequences (2013) - Neal Sampat
- Willie Pete (2013) - Neal Sampat
- The Genoa Tip (2013) - Neal Sampat
- First Thing We Do, Let's Kill All the Lawyers (2013) - Neal Sampat
- The Greater Fool (2012) - Neal Sampat
- The Blackout, Part 2: Mock Debate (2012) - Neal Sampat
- The Blackout, Part 1: Tragedy Porn (2012) - Neal Sampat
- 5/1 (2012) - Neal Sampat
- Bullies (2012) - Neal Sampat
- Amen (2012) - Neal Sampat
- I'll Try to Fix You (2012) - Neal Sampat
- The 112th Congress (2012) - Neal Sampat
- News Night 2.0 (2012) - Neal Sampat
- We Just Decided To (2012) - Neal Sampat
2011
The Best Exotic Marigold Hotel
as
Sonny Kapoor
2010
The Commuter (Short)
as
The Commuter
2010
The Last Airbender
as
Prince Zuko
2010
The Last Airbender (Video Game)
as
Zuko (voice)
2009
Mister Eleven (TV Mini Series)
as
Hotel Waiter
- Episode #1.1 (2009) - Hotel Waiter
2008
Slumdog Millionaire
as
Older Jamal
2007
Skins (TV Series)
as
Anwar
- Everyone (2008) - Anwar
- Cassie (2008) - Anwar
- Jal (2008) - Anwar
- Tony (2008) - Anwar
- Chris (2008) - Anwar
- Michelle (2008) - Anwar
- Sid (2008) - Anwar
- Sketch (2008) - Anwar
- Tony and Maxxie (2008) - Anwar
- Finale (2007) - Anwar
- Effy (2007) - Anwar
- Michelle (2007) - Anwar
- Maxxie and Anwar (2007) - Anwar
- Sid (2007) - Anwar
- Chris (2007) - Anwar
- Jal (2007) - Anwar
- Cassie (2007) - Anwar
- Tony (2007) - Anwar
2007
Skins: Secret Party (Music Video)
as
Anwar Kharral
1991
Only Yesterday
as
Toshio (English version, voice)
Producer
-
Rabbit Trap (executive producer) (post-production)
-
Monkey Man (producer) (completed)
2022
To Kill a Tiger (Documentary) (executive producer)
2018
The Wedding Guest (producer)
2018
Hotel Mumbai (executive producer)
2018
Home Shopper (Short) (producer)
Director
Writer
Thanks
2012
Wave Goodbye (TV Series) (special thanks - 1 episode)
- Agents & Aliens (2012) - (special thanks)
Self
2021
The Green Knight Documentary (Documentary)
as
Self
2021
The Roles That Changed My Life (TV Series)
as
Self - Guest
- Dev Patel on the Roles That Changed His Life (2021) - Self - Guest
2021
IMDb on the Scene - Interviews (TV Series)
as
Self - Guest
- The Green Knight (2021) - Self - Guest
2020
Hollywood Insider (TV Series)
as
Self
- A Tribute to Studio Ghibli: A Masterclass of Storytelling and Cinema - 'Spirited Away' & More (2021) - Self
- EVOLUTION: Every Armie Hammer Role From 2006 to 2020, All Performances Exceptionally Poignant (2020) - Self
2020
India from Above (TV Movie)
as
Self - Narrator (voice)
2017
Made in Hollywood (TV Series)
as
Self
- The New Mutants/Spree/Chemical Hearts (2020) - Self
- Dumbo/Hotel Mumbai/Wonder Park (2019) - Self
- How to Be a Latin Lover/Sleight/Grow House/Lion Blu-Ray & DVD (2017) - Self
2019
9th AACTA Awards (TV Special)
as
Self
2019
Ok! TV (TV Series)
as
Self
- Episode #4.144 (2019) - Self
2018
Hotel Mumbai: Press Conference (Video documentary)
as
Self - Actor
2018
Entertainment Tonight Canada (TV Series)
as
Self
- Friday Feb 9, 2018 (2018) - Self
2017
Lion: The Journey Home (TV Movie documentary)
as
Self
2017
Australian Story (TV Series documentary)
as
Self
- Candy Man - Part 1 (2017) - Self
2017
Lion: A Lion's Journey - From Life to Screen (Video documentary short)
as
Self
2017
Lion: A Pride of Lions - Casting the Film (Video documentary short)
as
Self
2017
Lion: Dev Patel Is Saroo Brierley (Video documentary short)
as
Self
2017
E! Live from the Red Carpet (TV Series)
as
Self
- The 2017 Academy Awards (2017) - Self
- The 2017 Screen Actors Guild Awards (2017) - Self
2017
The Oscars (TV Special)
as
Self - Nominee & Presenter
2017
Sky News: Sunrise (TV Series)
as
Self
- Episode dated 25 February 2017 (2017) - Self
2017
The Insider (TV Series)
as
Self
- Episode #13.141 (2017) - Self
2017
The EE British Academy Film Awards (TV Special)
as
Self - Winner
2009
The View (TV Series)
as
Self - Guest
- Guest Co-Hostess Priyanka Chopra/Will Arnett/Dev Patel (2017) - Self - Guest
- Episode dated 3 February 2009 (2009) - Self - Guest
2017
The Envelope (TV Mini Series)
as
Self
- Oscars 2017 - Supporting Actors (2017) - Self
2017
The Tonight Show Starring Jimmy Fallon (TV Series)
as
Self - Guest
- Seth Meyers/Dev Patel/Kid Cudi (2017) - Self - Guest
2009
Entertainment Tonight (TV Series)
as
Self
- Episode #36.121 (2017) - Self
- Episode dated 1 July 2010 (2010) - Self
- Episode dated 29 June 2010 (2010) - Self
- Episode dated 2 February 2009 (2009) - Self
- Episode dated 26 January 2009 (2009) - Self
- Episode dated 12 January 2009 (2009) - Self
2017
Close Up with the Hollywood Reporter (TV Series)
as
Self
- Actors (2017) - Self
2017
The 74th Annual Golden Globe Awards 2017 (TV Special)
as
Self - Nominee / Presenter
2009
The Ellen DeGeneres Show (TV Series)
as
Self - Guest
- Mark Wahlberg/Dev Patel/Lukas Graham/Stephen 'tWitch' Boss (2017) - Self - Guest
- Episode #6.82 (2009) - Self - Guest
2017
Variety Studio: Actors on Actors (TV Series)
as
Self
- Episode #5.3 (2017) - Self
2016
CBS This Morning (TV Series)
as
Self
- Episode dated 4 January 2017 (2017) - Self
- Episode #5.110 (2016) - Self
- Episode #5.101 (2016) - Self
2012
The Graham Norton Show (TV Series)
as
Self - Guest
- Nicole Kidman/Dev Patel/Felicity Jones/Dawn French/Sir Michael Parkinson/Jack Savoretti (2016) - Self - Guest
- Dame Judi Dench/Dev Patel/First Aid Kit/Jack O'Connell/Rob Delaney/Sharon Horgan (2015) - Self - Guest
- Dame Judi Dench/Dev Patel/Sue Perkins/Will Young (2012) - Self - Guest
2016
The 22nd Annual Critics' Choice Awards (TV Special)
as
Self - Presenter
2016
Access Daily (TV Series)
as
Self
- Episode dated 9 December 2016 (2016) - Self
2016
Late Night with Seth Meyers (TV Series)
as
Self - Guest
- Kathy Griffin/Dev Patel/Chef José Andrés (2016) - Self - Guest
2016
Live with Kelly and Mark (TV Series)
as
Self - Guest
- Guest Co-Host Ryan Seacrest/William H. Macy/Dev Patel (2016) - Self - Guest
2010
Today (TV Series)
as
Self - Guest
- Episode dated 17 November 2016 (2016) - Self - Guest
- Episode dated 1 July 2010 (2010) - Self - Guest
2016
The Late Show with Stephen Colbert (TV Series)
as
Self - Guest
- Marion Cotillard/Dev Patel/Dwight Yoakam (2016) - Self - Guest
2016
Hollywood Film Awards (Video)
as
Self
2016
The Oscars (TV Special)
as
Self - Presenter
2015
Chappie: Arms Race - The Weapons and Robots of 'Chappie' (Video short)
as
Self
2015
Chappie: From Tetra Vaal to Chappie (Video short)
as
Self
2015
Chappie: The Streetwise Professor (Video short)
as
Self
2015
Chappie: We Are Tetravaal (Video short)
as
Self
2015
Drew Pearson Live (TV Series)
as
Self - Special Guest
- DPL w/ Special Guest Dallas Mayor Mike Rawlings and "Chappie" Star Dev Patel (2015) - Self - Special Guest
2010
Janela Indiscreta (TV Series)
as
Self
- Episode #1.263 (2015) - Self
- Episode #1.25 (2010) - Self
2015
The Meredith Vieira Show (TV Series)
as
Self - Guest
- Bevy Smith/Dev Patel (2015) - Self - Guest
2015
The Chew (TV Series)
as
Self
- Stew on This! (2015) - Self
2013
The Newsroom: Season 2 - Invitation to the Set (TV Short)
as
Self
2013
44th NAACP Image Awards (TV Special)
as
Self
2013
19th Annual Screen Actors Guild Awards (TV Special)
as
Self - Presenter
2013
70th Golden Globe Awards (TV Special)
as
Self - Audience Member (uncredited)
2012
The Best Exotic Marigold Hotel: Behind the Story: Lights, Colours and Smiles (Video documentary short)
as
Self / Sonny Kapoor
2012
The Newsroom: Season 1 - Invitation to the Set (TV Short)
as
Self
2012
Big Morning Buzz Live (TV Series)
as
Self - Guest
- Dev Patel/Nicole Ari Parker/Dale Talde/Regina Spektor (2012) - Self - Guest
2012
Tavis Smiley (TV Series)
as
Self - Guest
- Episode dated 14 May 2012 (2012) - Self - Guest
2009
Jimmy Kimmel Live! (TV Series)
as
Self - Guest
- Episode #10.165 (2012) - Self - Guest
- Episode #7.28 (2009) - Self - Guest
2010
Discovering 'the Last Airbender' (Video documentary)
as
Self
2010
The Last Airbender: Siege of the North (Video documentary short)
as
Self
2010
True Jackson, VP (TV Series)
as
Self
- True Royal (2010) - Self (uncredited)
2010
Nickelodeon Kids' Choice Awards 2010 (TV Special)
as
Self - Award Presenter
2009
2009 Britannia Awards (TV Special)
as
Self
2009
Moving Pictures Live! (TV Series)
as
Self
- Slumdog Millionaire (2009) - Self
2009
Xposé (TV Series)
as
Self
- Episode #4.13 (2009) - Self
2009
Star Movies: Live from the Red Carpet (TV Special)
as
Self
2009
The Oprah Winfrey Show (TV Series)
as
Self - Guest
- After Oscar Special (2009) - Self - Guest
2009
The 81st Annual Academy Awards (TV Special)
as
Self - Audience (uncredited)
2009
Slumdog Dreams: Danny Boyle & the Making of 'Slumdog Millionaire' (TV Movie documentary)
as
Self
2009
The Tyra Banks Show (TV Series)
as
Self - Guest
- Slumdog Millionaire/Make-a-Wish Kids (2009) - Self - Guest
2009
Larry King Live (TV Series)
as
Self - Guest
- Are They the Oscar Favorites (2009) - Self - Guest
2009
Friday Night with Jonathan Ross (TV Series)
as
Self - Guest
- Episode #16.4 (2009) - Self - Guest
2009
This Morning (TV Series)
as
Self - Guest
- Episode dated 9 February 2009 (2009) - Self - Guest
- Episode dated 8 January 2009 (2009) - Self - Guest
2009
The Orange British Academy Film Awards (TV Special)
as
Self - Nominee & Presenter
2009
The Orange British Academy Film Awards: Red Carpet (TV Special)
as
Self
2009
The Daily Show (TV Series)
as
Self - Guest
- Dev Patel (2009) - Self - Guest
2009
Last Call with Carson Daly (TV Series)
as
Self - Guest
- Episode dated 2 February 2009 (2009) - Self - Guest
2009
The Tonight Show with Jay Leno (TV Series)
as
Self - Guest
- Episode #17.20 (2009) - Self - Guest
2009
15th Annual Screen Actors Guild Awards (TV Special)
as
Self - Nominee
2009
The Late Late Show with Craig Ferguson (TV Series)
as
Self - Guest
- Episode #5.87 (2009) - Self - Guest
2009
Golden Globe Awards (TV Special)
as
Self
2008
Late Show with David Letterman (TV Series)
as
Self - Guest
- Episode #16.46 (2008) - Self - Guest
2008
Up Close with Carrie Keagan (TV Series)
as
Self - Guest
- Episode dated 18 November 2008 (2008) - Self - Guest
Archive Footage
2020
Entertainment Tonight (TV Series)
as
Self
- Episode #39.313 (2020) - Self
2012
The Graham Norton Show (TV Series)
as
Self
- Compilation Show (2017) - Self
- Compilation (2012) - Self
2017
Cortá por Lozano (TV Series)
as
Self
- Episode dated 27 February 2017 (2017) - Self
2017
Nunca es tarde (TV Series)
as
Self
- Episode dated 27 February 2017 (2017) - Self
2017
The Insider (TV Series)
as
Self
- Episode #13.144 (2017) - Self
- Episode #13.132 (2017) - Self
2017
Hoy nos toca (TV Series)
as
Self
- Episode dated 16 February 2017 (2017) - Self
2017
Access Hollywood (TV Series)
as
Self
- Episode #21.138 (2017) - Self
2012
British Legends of Stage and Screen (TV Series documentary)
as
Self
- Christopher Lee (2012) - Self (uncredited)
2009
Gomorron (TV Series)
as
Self
- Episode dated 6 March 2009 (2009) - Self
2009
WWE Raw (TV Series)
as
Self
- Episode #17.6 (2009) - Self
References
Dev Patel Wikipedia
(Text) CC BY-SA