United States




134,873 (2013)




7.4% (Feb 2015)




34.46 sq mi




Michigan




James R. Fouts (R)




Macomb Community College, Lawton Career Institute-Warren



Warren is a city in Macomb County in the U.S. state of Michigan. The 2010 census places the citys population at 134,056, making Warren the largest city in Macomb County, the third largest city in Michigan, and Metro Detroits largest suburb. The city is home to a wide variety of businesses, including General Motors Technical Center, the United States Army Detroit Arsenal, home of the United States Army TACOM Life Cycle Management Command and the Tank Automotive Research, Development and Engineering Center (TARDEC), the headquarters of Big Boy Restaurants International, The Cadillac Motor Car Division of General Motors, Campbell Ewald, and Asset Acceptance. The current mayor is James R. Fouts, who was elected to his first mayoral term in November 2007.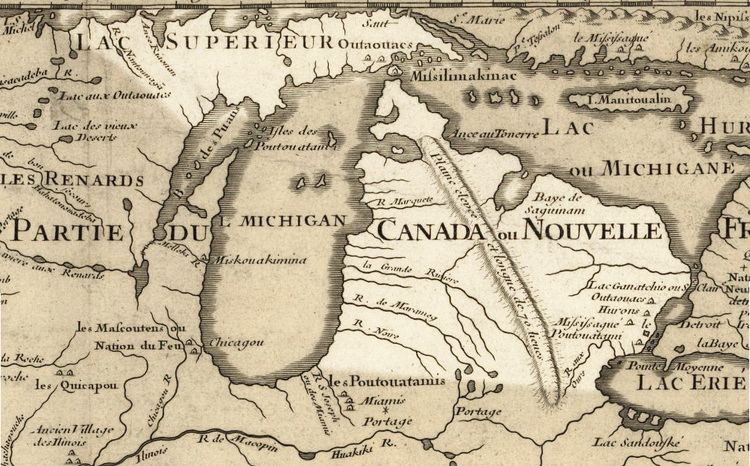 Beebes Corners, the original settlement in what would become the city of Warren, was founded in 1830 at the corner of Mound Road and Chicago Road; its first resident was Charles Groesbeck. Beebes Corners was a carriage stop between Detroit and Utica, and included a distillery, mill, tavern, and trading post. It was not until 1837 that the now-defunct Warren Township was organized around the settlement, first under the name Hickory, then renamed Aba in April 1838, and finally renamed Warren shortly thereafter. It was named for War of 1812 veteran, and frontier cleric, Rev. Abel Warren. However, when it was originally organized the township was named for Rev. Warren who was a Methodist Episcopal preacher who left his native New York in 1824 for Shelby Township. He went throughout the present-day Macomb, Lapeer, Oakland, and St. Clair Counties, baptizing, marrying, and burying pioneers of the area, as well as establishing congregations and preaching extensively. He was the first licensed preacher in the State of Michigan.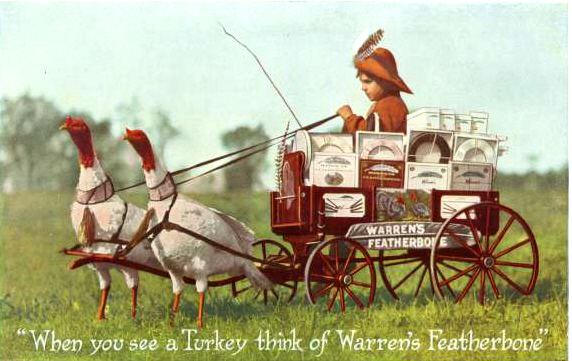 Another version of the source of the citys name claims it was "named for General Joseph Warren (1741–1775), who fell at the Battle of Bunker Hill.
The settlement was formally incorporated as the Village of Warren from Warren Township on April 28, 1893 out of one square mile bound by 14 Mile Road and 13 Mile Road to the north and south, and in half-a-mile east and west of Mound Road. The small village grew slowly, and had a population of 582 in 1940 and 727 in 1950, while the larger surrounding township grew at a much quicker pace.
The Red Run and Bear Creek, just small creeks back in the 1800s, has blossomed into an open major inter-county stormdrain flowing thru Warren, into the Clinton River, and onwards to Lake St. Clair.
The Village of Warren and most of the surrounding Township of Warren incorporated as a city in 1957, less the city of Center Line, which had incorporated as a village from Warren Township in 1925 and as a city in 1936. Between 1950 and 1960, Warrens population soared from 42,653 to 89,426. This population explosion was fueled by the post-WWII Baby Boom and later, by white flight from its southern neighbor of Detroit in that decade. This change in population continued into the next decade when the citys population doubled again. As the community has matured, its population has begun to gradually decline.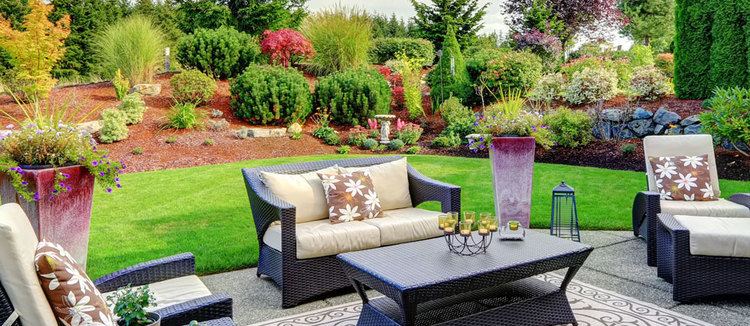 According to the United States Census Bureau, the city has a total area of 34.46 square miles (89.25 km2), of which 34.38 square miles (89.04 km2) is land and 0.08 square miles (0.21 km2) is water. The city covers a six-mile-by-six mile (10 km x 10 km) square in the southwest corner of Macomb County in suburban Detroit (minus Center Line, which is a small city totally enclosed within Warren). Other cities bordering on Warren are Detroit, Hazel Park, Madison Heights, Sterling Heights, Fraser, Roseville, and Eastpointe.
Companies based in Warren include Big Boy Restaurants and SRG Global.
The city recreation department supports a community center and a recreation center along with a system of 24 parks. The Warren Symphony Orchestra gives several concerts per season. In 2003 the city built a brand new Community Center where the old Warren High School was.
Universal Mall, an enclosed shopping mall, was built in the city in 1965. In 2009, it was demolished for a new outdoor shopping center.
The Italian American Cultural Society (IACS) had been located in Warren for a 20-year period. In 2004 it moved to its current location in Clinton Township. Its previous location was sold to a charter school in July 2004.
Warren, Michigan Wikipedia
(,)http://upload.wikimedia.org/wikipedia/commons/c/c5/Michigan_1718.jpg(,)http://info.fabrics.net/wp-content/uploads/2011/06/warrenspromocard3.jpg(,)http://warrenhistsoc.org/whgs_header.jpg(,)http://upload.wikimedia.org/wikipedia/commons/5/54/Belle_Isle,_river-environed_park,_Detroit,_Michigan,_from_Robert_N_Dennis_collection_of_stereoscopic_views_(extract).jpg(,)http://memory.loc.gov/ammem/gmdhtml/rrhtml/boston.jpg(,)http://upload.wikimedia.org/wikipedia/commons/1/18/Marquette_and_jolliet_map_1681.jpg(,)http://waterandpower.org/Historical_DWP_Photo_Collection_LA_Public_Library/Rancho_San_Francisco.jpg(,)http://upload.wikimedia.org/wikipedia/commons/d/df/Ontario_1718.jpg
(,)http://crigerlandscape.com/communities/5/000/001/641/875//images/8206248.jpg(,)http://media.yellowbot.com/r/650x500/photos/n9yV-3PB76_x/berns-landscaping-svc-inc-warren-mi.jpg(,)http://www.lasiroc.com/wp-content/uploads/2014/10/landscaping-companies-warren-michigan.jpg(,)http://media.yellowbot.com/r/650x500/photos/n9yV-1ehOtw_x/berns-landscaping-svc-inc-warren-mi.jpg(,)http://i1.ypcdn.com/blob/8b97e0cda17bf7bda6b8a44d7edbfd1c503ac968(,)http://cdn.brivity.com/images/listing_assets/367562/23517-willard-avenue-warren-mi-48089-landscape.jpg%3F1418751705(,)http://crigerlandscape.com/communities/5/000/001/641/875//images/8206400.jpg(,)http://trimcutlandscaping.com/wp-content/uploads/2013/02/Southeast-michigan-landscape-service.png
(,)http://2.bp.blogspot.com/-98xEawRMu4k/TlpSN-Zi6dI/AAAAAAAACC4/2LJlRrlhWLM/s1600/photo-4.JPG(,)http://www.opagrillwarren.com/img/slides/spinach_pie.jpg(,)https://www.tippmanngroup.com/wp-content/uploads/2013/06/liparifoodspic.jpg
(,)http://i305.photobucket.com/albums/nn201/shannyfly/fish%2520breeding/2011-07-05102302_Warren_Michigan_US.jpg(,)http://i305.photobucket.com/albums/nn201/shannyfly/fish%2520breeding/2011-10-01094414_Warren_Michigan_US.jpg(,)http://i305.photobucket.com/albums/nn201/shannyfly/fish%2520breeding/2011-07-05102228_Warren_Michigan_US.jpg(,)http://www.rawstory.com/wp-content/uploads/2014/06/GM-Chief-Executive-Officer-Mary-Barra-C-Mark-Reuss-L-Executive-Vice-President-and-Dan-Ammann-R-President-hold-a-press-conference-on-June-5-2014-in-Warren-Michigan-AFP-800x430.jpg(,)http://www.acca.org/wp-content/uploads/2014/01/Marsiglio-e1389903820776.jpg(,)http://www.globaldetroit.com/wp-content/uploads/2013/08/2013-IONA-family-fair.jpg(,)http://i305.photobucket.com/albums/nn201/shannyfly/fish%2520breeding/2011-08-13193313_Warren_Michigan_US.jpg(,)http://i305.photobucket.com/albums/nn201/shannyfly/fish%2520breeding/2011-07-05102246_Warren_Michigan_US.jpg(,)http://cdn2-b.examiner.com/sites/default/files/styles/article_large/hash/40/85/40859784b5a235b816034a93f2181b68.jpg%3Fitok%3D4loyzcqo(,)http://cdnassets.hw.net/dims4/GG/ae573ee/2147483647/resize/876x%253E/quality/75/%3Furl%3Dhttp%253A%252F%252Fcdnassets.hw.net%252F7c%252Ff1%252Fabb3d9d34037bc1c6ea67f1d11a0%252F926042862-1018-mike-kelley-01-tcm20-2082167.jpg(,)http://1stchiropracticdrmary.com/Media/MLHCMasterTemplate/Article%2520Images/Livingto100_Infographic_IsYourCultureWorking550.png(,)http://cdn2-b.examiner.com/sites/default/files/styles/image_content_width/hash/fa/57/fa57365f0e914aa7ba4edc83e953053e.jpg%3Fitok%3DNvfbin5C