Born

March 31, 1936 (age 84) (

1936-03-31

)

Institution

George Mason University

(1980–present)Temple UniversityLos Angeles City College (1972–1974)California State University, Los Angeles (1969–1970)Grove City College

Alma mater

California State University, Los Angeles(B.A.) 1965UCLA (M.A.) 1967UCLA (Ph.D.) 1972

Fields

economics

, Education, Politics, Free market, Sociology of race and ethnic relations, Liberty

Books

The state against Blacks, More liberty means le, Liberty versus the Tyranny o, South Africa's war against c, Up from the Projects: An Autobi




School or tradition

Libertarian economics

Died

December 2, 2020 (aged 84) Fairfax, Virginia, U.S.
Walter e williams economics professor george mason university
Walter Edward Williams (born March 31, 1936) was an American economist, commentator, and academic. He was the John M. Olin Distinguished Professor of Economics at George Mason University, as well as a syndicated columnist and author known for his classical liberal and libertarian conservative views. His writings frequently appear on Townhall.com, WND, Jewish World Review, and hundreds of newspapers throughout the United States.
Contents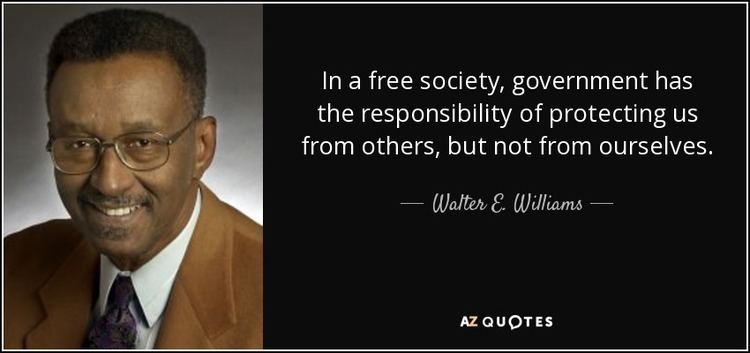 America s roundtable walter e williams economist us economy role of govt and states rights
Early life and education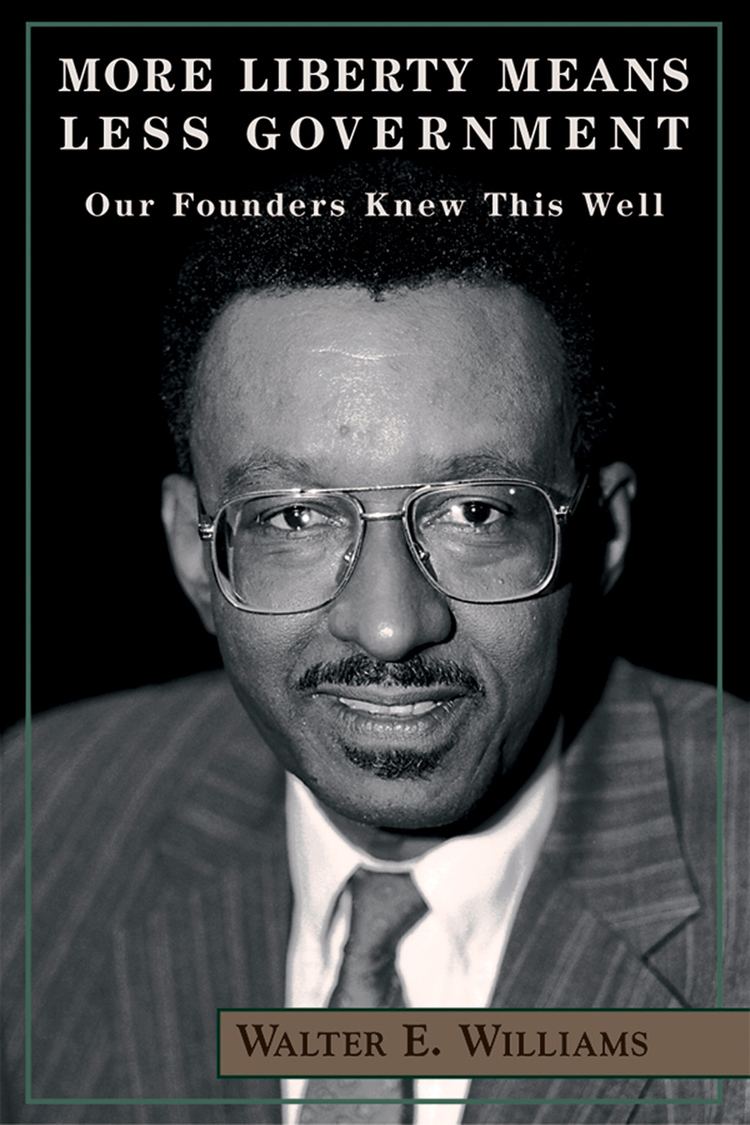 Williams's family during childhood consisted of his mother, his sister, and him. His father played no role in raising either child. He grew up in Philadelphia. The family initially lived in West Philadelphia, moving to North Philadelphia and the Richard Allen housing projects when Williams was ten. His neighbors included a young Bill Cosby. Williams knew many of the individuals that Cosby speaks of from his childhood, including Weird Harold and Fat Albert.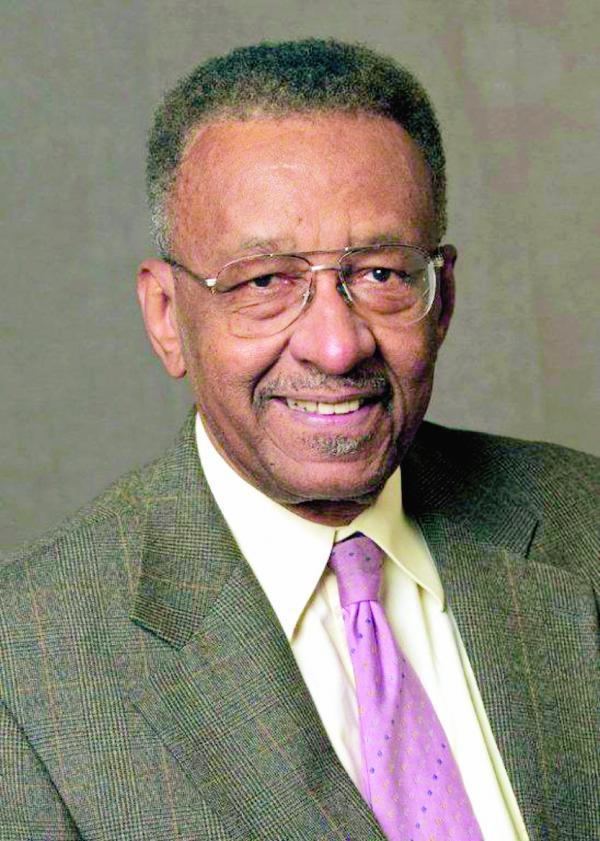 Williams was a talented high school student who displayed a very inconsistent performance in his studies. Following high school, he went to California to live with his father and attend one semester at Los Angeles City College. He later said that he was not ready at that time to be a serious student. In 1959 he was drafted into the military, and served as a private in the United States Army. While stationed in the south, he "waged a one man battle against Jim Crow from inside the army". He challenged the racial order with provocative statements to his fellow soldiers. This resulted in an overseeing officer filing a court-martial proceeding against Williams. Williams argued his own case, and was found not guilty. While considering filing countercharges against the officer that had brought him up for court martial, Williams found himself transferred to Korea. Upon arriving there, Williams marked "Caucasian" for race on his personnel form. When challenged on this, Williams replied wryly if he had marked "Black", he would end up getting all the worst jobs. From Korea Williams wrote a letter to President John F. Kennedy denouncing the pervasive racism in the American government and military, and questioning the actions black Americans should take given the state of affairs, writing: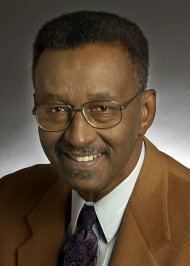 Should Negroes be relieved of their service obligation or continue defending and dying for empty promises of freedom and equality? Or should we demand human rights as our Founding Fathers did at the risk of being called extremists ... I contend that we relieve ourselves of oppression in a manner that is in keeping with the great heritage of our nation.
He received a reply from the Deputy Assistant Secretary of Defense, Alfred B. Fitt, a response which he termed "the most reasonable response that I received from any official."
Williams was described as such by Richard W. Rahn in a December 20, 2010 Washington Times column:
Friends who knew Mr. Williams long before I did have told me that he, by manner and dress, was viewed as a black radical during his earlier student days. He also freely confesses to having been a troublemaker when he was in the Army and elsewhere. But unlike others less wise, Mr. Williams grew to understand that he could do far more for both his black brothers and sisters and all other Americans by teaching them how free markets don't discriminate on the basis of race, religion or national origin, and hence lead to the greatest opportunity and prosperity for all.
Following his military service, he re-entered college as a far more motivated student. Williams earned a bachelor's degree (1965) in economics from California State University, Los Angeles. He earned both his master's degree (1967) and his Ph.D. (1972) in economics from the University of California, Los Angeles. Speaking of his early college days, Williams says "I was more than anything a radical. I was more sympathetic to Malcolm X than Martin Luther King because Malcolm X was more of a radical who was willing to confront discrimination in ways that I thought it should be confronted, including perhaps the use of violence. But I really just wanted to be left alone. I thought some laws, like minimum-wage laws, helped poor people and poor black people and protected workers from exploitation. I thought they were a good thing until I was pressed by professors to look at the evidence." While at UCLA Williams came into contact with economists such as Armen Alchian, James M. Buchanan, and Axel Leijonhufvud who challenged his assumptions. Never one to be over-awed by others, Williams regularly challenged his professors as well. But on examining the evidence of actual outcomes he came to believe such programs are abject failures. "I learned that you have to evaluate the effects of public policy as opposed to intentions."
While Williams was at UCLA, Thomas Sowell arrived on campus in 1969 as a visiting professor. Although he never took a class from Dr. Sowell, the two met and began a friendship that has lasted to this day. In the summer of 1972 Sowell was hired as director of the Urban Institute's Ethnic Minorities Project, which Williams joined shortly thereafter Correspondence between Sowell and Williams appears in the 2007 "A Man of Letters" by Sowell.
Academic career
Williams had been a professor of economics at George Mason University since 1980, and was chairman of the University's Economics department from 1995 to 2001.
He had previously been on the faculty of Los Angeles City College, California State University – Los Angeles, Temple University, and Grove City College. Williams was awarded an honorary degree at Universidad Francisco Marroquin.
Writing career
Williams wrote ten books and hundreds of articles. His syndicated column is published weekly in approximately 140 newspapers across the United States, as well as on several web sites by Creators Syndicate. He also wrote and hosted documentaries for PBS in 1985. The "Good Intentions" documentary was based on his book The State Against Blacks. In July of 2017, the Drudge Report dropped the link to Walter E. Williams' weekly column. No Reason was known for the exclusion. However, the link was reinstated in August of 2017.
Economic and political views
As an economist, Williams was a proponent of free market economics and opposes socialist systems of government intervention. Williams believes laissez-faire capitalism is the most moral, most productive system humans have ever devised.
In the mid-to-late 1970s, Williams conducted research into the Davis-Bacon Act of 1931 and on the impact of minimum wage laws on minority employment. His research led him to conclude the government's interventional programs are harmful. Among those state programs Williams was critical of were minimum wage and affirmative action laws, stating both practices inhibit liberty and are detrimental to the blacks they are intended to help. He published his results in his 1982 book The State Against Blacks, where he argued that laws regulating economic activity are far greater obstacles to economic progress for blacks than racial bigotry and discrimination. Subsequently, Williams has spoken on the topic and penned a number of articles detailing his view that increases in the minimum wage price low skill workers out of the market, eliminating their opportunities for employment. Williams believes that racism and the legacy of slavery in the United States are overemphasized as problems faced by the black community today. He points to the crippling effects of a welfare state and the disintegration of the black family as more pressing concerns. "The welfare state has done to black Americans what slavery couldn't do, and that is to destroy the black family." Although in favor of equal access to government institutions such as court houses, city halls, and libraries, Williams opposes anti-discrimination laws directed at the private sector on the grounds that such laws infringe upon the people's right of freedom of association.
Williams views gun control laws as a governmental infringement upon the rights of individuals, and argues that they end up endangering the innocent while failing to reduce crime. Williams also makes the argument that the true proof of whether or not an individual owns something is whether or not they have the right to sell it. Taking this argument to its conclusion, he supports legalization of selling one's own bodily organs. He argues that government prohibiting the selling of one's bodily organs is an infringement upon one's property rights, asking "If I don't own my organs, please tell me who does?"
Regarding federalism, Williams was in favor of power being in the hands of the states, with limited powers being held by the Federal government. He notes this was the design of the nation's founding documents, which were largely undermined by the events of the Civil War:
The War between the States settled by force whether states could secede. Once it was established that states cannot secede, the federal government, abetted by a Supreme Court unwilling to hold it to its constitutional restraints, was able to run amok over states' rights, so much so that the protections of the Ninth and Tenth Amendments mean little or nothing today. Not only did the war lay the foundation for eventual nullification or weakening of basic constitutional protections against central government abuses, but it also laid to rest the great principle enunciated in the Declaration of Independence that 'Governments are instituted among Men, deriving their just powers from the consent of the governed.'
In light of the founding documents, Williams concludes it is the right of U.S. states to secede from the union if they so wish, as several states attempted to do during the Civil War. He has gone on record as advocating the Free State Project in at least two columns and once on television. The Williams endorsement correlated with the largest single membership jump in the first 5000 phase of the project, a jump even higher than the results of the project being slashdotted.
Williams believes programs such as affirmative action and minimum wage laws set up to aid minorities have, in fact, been harmful to them and stifled their ability to advance in society. "Affirmative action has led to, I believe, many Black people expecting favors from the system and not working as hard as they otherwise would. That is, if you know that you can get into college because of affirmative action—or some people call it diversity nowadays—well then why work as hard in high school? So it might undermine some of the spirit of people. And I think that the basic premise of those who advocate affirmative action is that the problems that Black Americans face today are the result of racial discrimination." In reaction to what he viewed as inappropriate racial sensitivity that he saw hurting blacks in higher education, Williams began in the 1970s to offer colleagues a "certificate of amnesty and pardon" to all white people for Western Civilization's sins against blacks – and "thus obliged them not to act like damn fools in their relationships with Americans of African ancestry." He still offers it to anyone. The certificate can be obtained at his website.
Williams opposed to the Federal Reserve System. He has also compared U.S. monetary policy to "counterfeiting": "Knowing the dangers posed by central banks, we might ask whether our country needs the Federal Reserve Bank. Whenever I'm told that we need this or that government program, I always ask what we did before. It turns out that we did without a central bank from 1836, when President Andrew Jackson closed the Second Bank of the United States, to 1913 when Federal Reserve Act was written. During that interval, we prospered and became one of the world's major economic powers."
In his work, Williams builds on the economic theories of F. A. Hayek, Ludwig von Mises, Henry Hazlitt, and Milton Friedman, as well as the previously mentioned Thomas Sowell, and he has said of Ayn Rand's 1967 work Capitalism: The Unknown Ideal that it is "one of the best defenses and explanations of capitalism one is likely to read."
Besides his weekly columns, Williams has become known nationally as a highly popular guest host before the twenty million listeners of the Rush Limbaugh radio program when Limbaugh was away traveling. Reason has called Williams "one of the country's leading libertarian voices." In 2009, Greg Ransom, a writer for the Ludwig von Mises Institute, ranked Williams as the third-most important "Hayekian" Public Intellectual in America, behind only Thomas Sowell and John Stossel.
Nonprofit activities
Williams serves on the boards of a number of nonprofit organizations, including the Bruin Alumni Association and Grove City College.
Presidential draft campaign
Cartoonist Bruce Tinsley, in his comic strip Mallard Fillmore, launched a campaign to draft Williams for the Republican presidential nomination in the 2008 United States presidential election. Although Williams initially stated that he wouldn't completely rule out the possibility, he ultimately decided against such a run, and endorsed Ron Paul.
Personal life
Williams and his wife Connie (née Taylor) were married from 1960 until her death on December 29, 2007. They had one daughter, Devon. Williams is a cousin of former NBA player Julius Erving.
In 2011, Williams retired from the board of directors of Media General. He served on the board of directors from 2001 to 2011 and was chairman of the Audit Committee.
Books
America: A Minority Viewpoint (1982) ISBN 0-8179-7562-4
The State Against Blacks (1982) ISBN 0-07-070378-7
All It Takes Is Guts: A Minority View (1987) ISBN 0-89526-569-9
South Africa's War Against Capitalism (1989) ISBN 0-275-93179-X
Do the Right Thing: The People's Economist Speaks (1995) ISBN 0-8179-9382-7
More Liberty Means Less Government: Our Founders Knew This Well (1999) ISBN 0-8179-9612-5
Liberty versus the Tyranny of Socialism: Controversial Essays (2008) ISBN 0-8179-4912-7
Up from the Projects: An autobiography (2010) ISBN 0-8179-1254-1
Race and Economics: How Much Can Be Blamed on Discrimination? (2011) ISBN 978-0-8179-1244-4
American Contempt for Liberty (2015) ISBN 978-0-8179-1875-0
Documentaries
Good Intentions on YouTube (1982) 27 Min PBS documentary based on his book, "The State Against Blacks"
Up from the projects : Suffer No Fools (2015) 54 Min PBS Biography
Public lectures videos
The Legitimate Role of Government in Free Society

on YouTube 80 minutes
Government Intervention and Individual Freedom

on YouTube 52 minutes
How Much Can Discrimination Explain?

on YouTube 50 minutes
Prager University 5 minutes (each)
Death
Williams died in his car on December 2, 2020, at age 84, shortly after teaching a class at George Mason University. His daughter said that he suffered from chronic obstructive pulmonary disease and hypertension.
References
Walter E. Williams Wikipedia
(Text) CC BY-SA