Nationality

American




Role

Poet




Name

Wallace Stevens




Literary movement

Modernism


Period

1914–1955










Born

October 2, 1879Reading, Pennsylvania, U.S. (

1879-10-02

)


Occupation

Poet, Insurance Executive




Notable works

HarmoniumThe Idea of Order at Key WestThe Man With the Blue GuitarThe Auroras of AutumnOf Modern Poetry


Notable awards

Robert Frost Medal (1951)


Died

August 2, 1955, Hartford, Connecticut, United States


Influenced by

T. S. Eliot, Ezra Pound, Walt Whitman




Poems

The Snow Man, The Emperor of Ice-Cream


Books

Harmonium, Thirteen Ways of Looking a, The Emperor of Ice‑Cream, Wallace Stevens: Poems, The Collected Poems of




Similar People

William Carlos Williams, T S Eliot, Ezra Pound, Walt Whitman, John Ashbery
Wallace stevens as an american poet
Wallace Stevens (October 2, 1879 – August 2, 1955) was an American Modernist poet. He was born in Reading, Pennsylvania, educated at Harvard and then New York Law School, and he spent most of his life working as an executive for an insurance company in Hartford, Connecticut. He won the Pulitzer Prize for Poetry for his Collected Poems in 1955.
Contents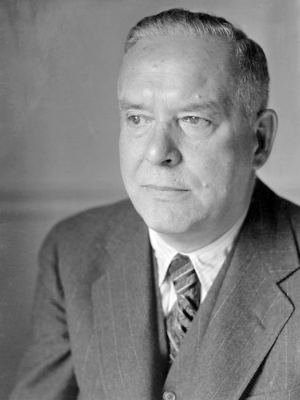 Some of his best-known poems include "Anecdote of the Jar", "Disillusionment of Ten O'Clock", "The Emperor of Ice-Cream", "The Idea of Order at Key West", "Sunday Morning", "The Snow Man", and "Thirteen Ways of Looking at a Blackbird".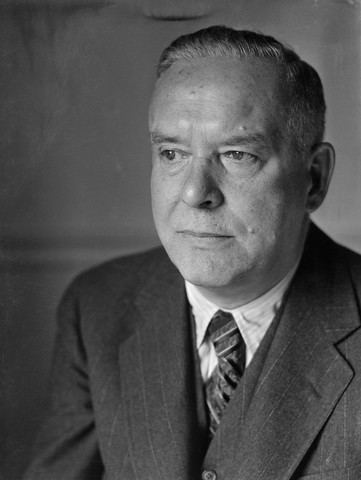 Wallace stevens words that matter
Education and marriage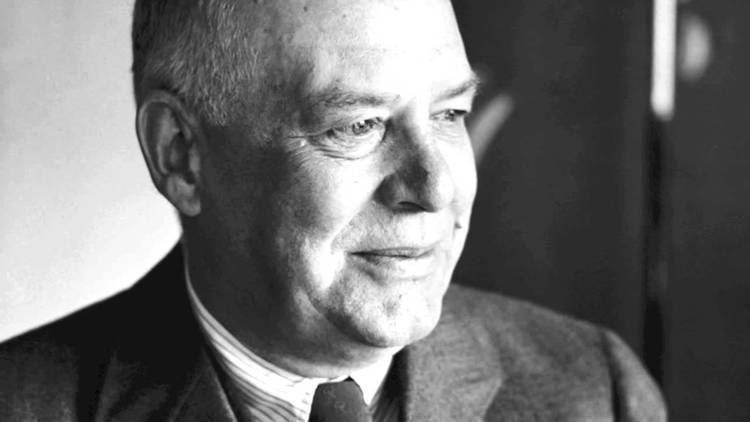 The son of a prosperous lawyer, Stevens attended Harvard as a non-degree special student, after which he moved to New York City and briefly worked as a journalist. He then attended New York Law School, graduating in 1903. On a trip back to Reading in 1904 Stevens met Elsie Viola Kachel (1886–1963, also known as Elsie Moll), a young woman who had worked as a saleswoman, milliner, and stenographer. After a long courtship, he married her in 1909 over the objections of his parents, who considered her lower-class. As The New York Times reported in an article in 2009, "Nobody from his family attended the wedding, and Stevens never again visited or spoke to his parents during his father's lifetime." A daughter, Holly, was born in 1924. She later edited her father's letters and a collection of his poems.
In 1913, the Stevenses rented a New York City apartment from sculptor Adolph A. Weinman, who made a bust of Elsie. Her striking profile was later used on Weinman's 1916–1945 Mercury dime design and possibly for the head of the Walking Liberty Half Dollar. In later years Elsie Stevens began to exhibit symptoms of mental illness and the marriage suffered as a result, but the Stevenses remained married.
Career
After working for several New York law firms from 1904 to 1907, he was hired on January 13, 1908, as a lawyer for the American Bonding Company. By 1914 he had become the vice-president of the New York office of the Equitable Surety Company of St. Louis, Missouri.
When this job was abolished as a result of mergers in 1916, he joined the home office of Hartford Accident and Indemnity Company and left New York City to live in Hartford, where he would remain the rest of his life. His first residence was located at 594 Prospect Avenue, but he remained there for only one year. In 1917 Stevens and his wife moved to 210 Farmington Avenue where they remained for the next seven years and where he completed his first book of poems, Harmonium. From 1924 to 1932 he resided at 735 Farmington Avenue. In 1932 he purchased a 1920s Colonial at 118 Westerly Terrace where he resided for the remainder of his life.
By 1934, he had been named vice-president of the company. After he won the Pulitzer Prize in 1955, he was offered a faculty position at Harvard but declined since it would have required him to give up his vice-presidency of The Hartford.
Travel
From 1922 to 1940, Stevens made numerous visits to Key West, Florida, where he generally lodged at the Casa Marina, a hotel on the Atlantic Ocean. He first visited in January 1922, while on a business trip. "The place is a paradise," he wrote to Elsie, "midsummer weather, the sky brilliantly clear and intensely blue, the sea blue and green beyond what you have ever seen." The influence of Key West upon Stevens's poetry is evident in many of the poems published in his first two collections, Harmonium and Ideas of Order. In February 1935, Stevens encountered the poet Robert Frost at the Casa Marina. The two men argued, and Frost reported that Stevens had been drunk and acted inappropriately. The following year, Stevens allegedly assaulted Ernest Hemingway at a party at the Waddell Avenue home of a mutual acquaintance in Key West. Stevens broke his hand, apparently from hitting Hemingway's jaw, and was repeatedly knocked to the street by Hemingway. Stevens later apologized. In 1940, Stevens made his final trip to Key West. Frost was at the Casa Marina again, and again the two men argued.
Last illness and death
On March 28, 1955 Stevens first went to see Dr. James Moher. Dr. Moher's examination did not reveal anything and ordered Stevens to undergo an x-ray and barium enema on April 1, neither of which showed anything. On April 19 Stevens underwent a G.I. series that revealed diverticulitis, a gallstone, and a severely bloated stomach. Stevens was admitted to St. Francis Hospital and on April 26 he was operated on by Dr. Benedict Landry. It was determined that Stevens was suffering from stomach cancer. Stevens was released on May 11 and returned to his home on Westerly Terrace to recuperate. His wife insisted on trying to attend to him as he recovered but she had suffered a stroke in the previous winter and she was not able to assist as she had hoped. Stevens entered the Avery Convalescent Hospital on May 20. By early June he had recovered some of his strength and on June 9 he attended a ceremony at the University of Hartford where he received an honorary Doctor of Humanities degree from the Hartt College of Music. On June 13 he traveled to New Haven to receive an honorary Doctor of Letters degree from Yale University. On June 20 he returned to his home at Westerly Terrace and also insisted on returning to work. On July 21 Stevens was readmitted to St. Francis Hospital and his condition deteriorated. On August 1 he lapsed into a coma and died on August 2, 1955 at eight-thirty in the morning. He is buried in Hartford's Cedar Hill Cemetery.
Stevens may have been baptized a Catholic in April 1955 by Fr. Arthur Hanley, chaplain of St. Francis Hospital in Hartford, Connecticut, where Stevens spent his last days suffering from stomach cancer. This purported deathbed conversion is disputed, particularly by Stevens's daughter, Holly. There is no official record of Stevens's "baptism."
Political views
Stevens was politically conservative and described by the critic William York Tindall as a Republican in the mould of Robert A. Taft.
Poetry
Stevens is a rare example of a poet whose main output came at a fairly advanced age. His first major publication (four poems from a sequence entitled "Phases" in the November 1914 edition of Poetry Magazine) was written at age 35, although as an undergraduate at Harvard, Stevens had written poetry and exchanged sonnets with George Santayana, with whom he was close through much of his life. Many of his canonical works were written well after he turned 50. According to the literary critic Harold Bloom, who called Stevens the "best and most representative" American poet of the time, no Western writer since Sophocles has had such a late flowering of artistic genius. His contemporary, Harriet Monroe, termed Stevens "a poet, rich and numerous and profound, provocative of joy, creative beauty in those who can respond to Him". Helen Vendler notes that there are three distinguishable moods present in Stevens' long poems: ecstasy, apathy, and reluctance between ecstasy and apathy. She also notes that his poetry was highly influenced by the paintings of Paul Klee and Paul Cézanne:
Stevens saw in the paintings of both Paul Klee—who was his favorite painter—and Cézanne the kind of work he wanted to do himself as a Modernist poet. Klee had imagined symbols. Klee is not a directly realistic painter and is full of whimsical and fanciful and imaginative and humorous projections of reality in his paintings. The paintings are often enigmatic or full of riddles, and Stevens liked that as well. What Stevens liked in Cézanne was the reduction, you might say, of the world to a few monumental objects.
Stevens's first book of poetry, a volume of rococo inventiveness titled Harmonium, was published in 1923. He produced two more major books of poetry during the 1920s and 1930s and three more in the 1940s. He received the annual National Book Award for Poetry twice, in 1951 for The Auroras of Autumn and in 1955 for Collected Poems.
Imagination and reality
Stevens, whose work was meditative and philosophical, is very much a poet of ideas. "The poem must resist the intelligence / Almost successfully," he wrote. Concerning the relation between consciousness and the world, in Stevens's work "imagination" is not equivalent to consciousness nor is "reality" equivalent to the world as it exists outside our minds. Reality is the product of the imagination as it shapes the world. Because it is constantly changing as we attempt to find imaginatively satisfying ways to perceive the world, reality is an activity, not a static object. We approach reality with a piecemeal understanding, putting together parts of the world in an attempt to make it seem coherent. To make sense of the world is to construct a worldview through an active exercise of the imagination. This is no dry, philosophical activity, but a passionate engagement in finding order and meaning. Thus Stevens would write in "The Idea of Order at Key West",
Oh! Blessed rage for order, pale Ramon,The maker's rage to order words of the sea,Words of the fragrant portals, dimly-starred,And of ourselves and of our origins,In ghostlier demarcations, keener sounds.
In his book Opus Posthumous, Stevens writes, "After one has abandoned a belief in God, poetry is that essence which takes its place as life's redemption." But as the poet attempts to find a fiction to replace the lost gods, he immediately encounters a problem: a direct knowledge of reality is not possible.
Stevens suggests that we live in the tension between the shapes we take as the world acts upon us and the ideas of order that our imagination imposes upon the world. The world influences us in our most normal activities: "The dress of a woman of Lhassa, / In its place, / Is an invisible element of that place / Made visible." Likewise, were we to place a jar on a hill in Tennessee, we would impose an order onto the landscape.
As Stevens says in his essay "Imagination as Value", "The truth seems to be that we live in concepts of the imagination before the reason has established them." The imagination is the mechanism by which we unconsciously conceptualize the normal patterns of life, while reason is the way we consciously conceptualize these patterns.
Supreme fiction
The imagination loses vitality as it ceases to adhere to what is real. When it adheres to the unreal and intensifies what is unreal, while its first effect may be extraordinary, that effect is the maximum effect that it will ever have.
Throughout his poetic career, Stevens was concerned with the question of what to think about the world now that our old notions of religion no longer suffice. His solution might be summarized by the notion of a "Supreme Fiction", an idea that would serve as a fictive replacement for the idea of God, known to be fictive but willfully believed. In this example from the satirical "A High-Toned Old Christian Woman", Stevens plays with the notions of immediately accessible, but ultimately unsatisfying, notions of reality:
Poetry is the supreme Fiction, madame.Take the moral law and make a nave of itAnd from the nave build haunted heaven. Thus,The conscience is converted into palmsLike windy citherns, hankering for hymns.We agree in principle. That's clear. But takeThe opposing law and make a peristyle,And from the peristyle project a masqueBeyond the planets. Thus, our bawdiness,Unpurged by epitaph, indulged at last,Is equally converted into palms,Squiggling like saxophones. And palm for palm,Madame, we are where we began.
The saxophones squiggle because, as J. Hillis Miller says of Stevens in his book, Poets of Reality, the theme of universal fluctuation is a constant theme throughout Stevens's poetry: "A great many of Stevens' poems show an object or group of objects in aimless oscillation or circling movement." In the end, reality remains.
The supreme fiction is that conceptualization of reality that seems to resonate in its rightness, so much so that it seems to have captured, if only for a moment, something actual and real.
I am the angel of reality,seen for a moment standing in the door....I am the necessary angel of earth,Since, in my sight, you see the earth again,Cleared of its stiff and stubborn, man-locked set,And, in my hearing, you hear its tragic droneRise liquidly in liquid lingerings,Like watery words awash;...an apparition appareled inApparels of such lightest look that a turnOf my shoulder and quickly, too quickly, I am gone?
In one of his last poems, "Final Soliloquy of the Interior Paramour", Stevens describes the experience of an idea which satisfies the imagination, "This is, therefore, the intensest rendezvous. / It is in that thought that we collect ourselves, / Out of all the indifferences, into one thing." This one thing is "a light, a power, the miraculous influence" wherein we can forget ourselves, sensing a comforting order, "A knowledge, that which arranged the rendezvous, / within its vital boundary, in the mind."
This knowledge necessarily exists within the mind, since it is an aspect of the imagination which can never attain a direct experience of reality.
We say God and the imagination are one . . .How high that highest candle lights the dark.Out of this same light, out of the central mindWe make a dwelling in the evening air,In which being there together is enough.
Stevens concludes that God is a human creation, but that feeling of rightness which for so long a time existed with the idea of God may be accessed again. This supreme fiction will be something equally central to our being, but contemporary to our lives, in a way that God can never again be. But with the right idea, we may again find the same sort of solace that we once found in divinity. "[Stevens] finds, too, a definite value in the complete contact with reality. Only, in fact, by this stark knowledge can he attain his own spiritual self that can resist the disintegrating forces of life . . . . Powerful force though the mind is . . . it cannot find the absolutes. Heaven lies about the seeing man in his sensuous apprehension of the world . . .; everything about him is part of the truth."
. . . PoetryExceeding music must take the placeOf empty heaven and its hymns,Ourselves in poetry must take their place
In this way, Stevens's poems adopt attitudes that are corollaries to those earlier spiritual longings that persist in the unconscious currents of the imagination. "The poem refreshes life so that we share, / For a moment, the first idea . . . It satisfies / Belief in an immaculate beginning / And sends us, winged by an unconscious will, / To an immaculate end." The "first idea" is that essential reality that stands before all others, that essential truth; but since all knowledge is contingent on its time and place, that supreme fiction will surely be transitory. This is the necessary angel of subjective reality—a reality that must always be qualified—and as such, always misses the mark to some degree—always contains elements of unreality.
Miller summarizes Stevens's position: "Though this dissolving of the self is in one way the end of everything, in another way it is the happy liberation. There are only two entities left now that the gods are dead: man and nature, subject and object. Nature is the physical world, visible, audible, tangible, present to all the senses, and man is consciousness, the nothing which receives nature and transforms it into something unreal . . . ."
Literary influence
From the first, critics and fellow poets praised Stevens. Hart Crane wrote to a friend in 1919, after reading some of the poems that would make up Harmonium, "There is a man whose work makes most of the rest of us quail." The Poetry Foundation states that "by the early 1950s Stevens was regarded as one of America's greatest contemporary poets, an artist whose precise abstractions exerted substantial influence on other writers." Some critics, like Randall Jarrell and Yvor Winters, praised Stevens' early work but were critical of his more abstract and philosophical later poems.
Harold Bloom, Helen Vendler, and Frank Kermode are among the critics who have cemented Stevens's position in the canon as one of the key figures of 20th-century American Modernist poetry. Bloom has called Stevens "a vital part of the American mythology" and unlike Winters and Jarrell, Bloom has cited Stevens's later poems, like "Poems of our Climate," as being among Stevens's best poems.
Cultural references
In 1976, at Atelier Crommelynck, David Hockney produced a portfolio of twenty etchings called The Blue Guitar: Etchings By David Hockney Who Was Inspired By Wallace Stevens Who Was Inspired By Pablo Picasso. The etchings refer to themes of a poem by Stevens, "The Man With The Blue Guitar". Petersburg Press published the portfolio in October 1977. In the same year Petersburg also published a book in which the poem's text accompanied the images.
Both titles of an early story by John Crowley, first published in 1978 as "Where Spirits Gat Them Home", later collected in 1993 as "Her Bounty to the Dead", come from "Sunday Morning".
The titles of two novels by D. E. Tingle, Imperishable Bliss (2009) and A Chant of Paradise (2014), come from "Sunday Morning".
John Irving quotes Stevens's poem "The Plot Against the Giant" in his novel The Hotel New Hampshire.
Gloria Naylor quotes his poem "Cuisine Bourgeoise" in her novel "Linden Hills".
In Terrence Malick's film Badlands, the nicknames of the protagonists are Red and Kit, a possible reference to Stevens's poem, "Red Loves Kit".
Nick Cave cited the lines "And the waves, the waves were soldiers moving" in his song "We Call Upon the Author". They come from Stevens's poem "Dry Loaf".
Vic Chesnutt recorded a song named "Wallace Stevens" on his album North Star Deserter. The song references Stevens's poem "Thirteen Ways of Looking at a Blackbird".
Fred Hersch recorded a piece named "Thirteen Ways" for piano, clarinet, and percussion on his album of the same name. The album notes state that the piece was inspired by Stevens's poem "Thirteen Ways of Looking at a Blackbird".
Julie Beman, a songwriter based in Hartford, Connecticut, wrote a song called "Hey There, Wallace Stevens". The song references Stevens's poems "Thirteen Ways of Looking at a Blackbird" and "The Man with the Blue Guitar".
Israeli songwriter Shlomo Artzi references "The Man with the Blue Guitar" in his song "Romantic Story" ("The man with the blue guitar lifted his shirt to the stars").
Stephen King quoted Stevens's poem "The Emperor of Ice-Cream" in his novel 'Salem's Lot.
Australian musician Scott Kilminster named one of his albums "The Emperor of Ice-Cream".
Famed film, music, and literary critic Nicholas A. McCarthy has been quoted as saying "Wallace Stevens is the Lance Storm and Dean Malenko of the 20th century poetry world".
Awards
During his lifetime, Stevens received numerous awards in recognition of his work, including:
Bollingen Prize for Poetry (1949)
National Book Award for Poetry (1951, 1955) for The Auroras of Autumn, The Collected Poems of Wallace Stevens
Frost Medal (1951)
Pulitzer Prize for Poetry (1955) for Collected Poems
References
Wallace Stevens Wikipedia
(Text) CC BY-SA