Website

www.vitinamarcus.com

Children

Athena Marcus Calhoun






Born

March 1, 1937 (age 85)

Brooklyn, New York, U.S.

Occupation

Television and Film actress

Spouse(s)

Steve Gravers (1958-1960)George Graham (1971-1979)

Parents

Rose Marcus, Frank Marcus

Similar

Rory Calhoun, Lita Baron, Jay Novello

Nicknames

Vitina Marcus, Marcus, Vitina
George lazenby land of the giants vitina marcus hollywood show 11 19 11
Vitina Marcus (born March 1, 1937, New York City) is a retired American actress of Sicilian and Hungarian descent. Her parents were Rose and Frank Marcus, and her Sicilian grandmother was named Vitina. She now works in real estate.
Contents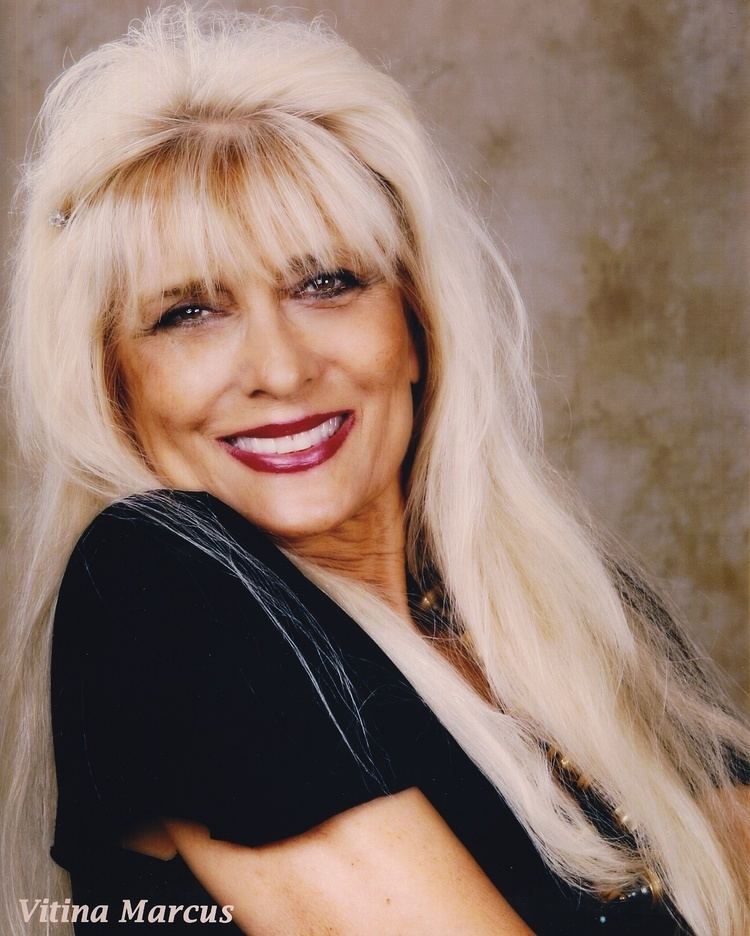 Career
Marcus was a student of Lee Strasberg. She appeared in numerous television shows throughout the 1950s and '60s and was sometimes billed as Dolores Vitina, under which she appeared in the 1958 film Never Love a Stranger, starring John Drew Barrymore and Steve McQueen. She was cast in Irwin Allen's 1960 production of The Lost World, as well as Taras Bulba (1962) with Tony Curtis and Yul Brynner.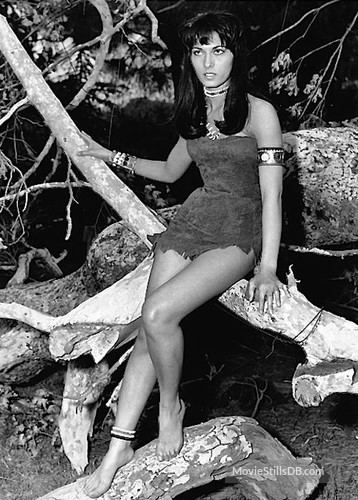 On television, she appeared in Voyage to the Bottom of the Sea, including the first-season episode "Turn Back the Clock" (which, in classic Irwin Allen-style, reused some of her footage from The Lost World and the second-season episode "Return of the Phantom".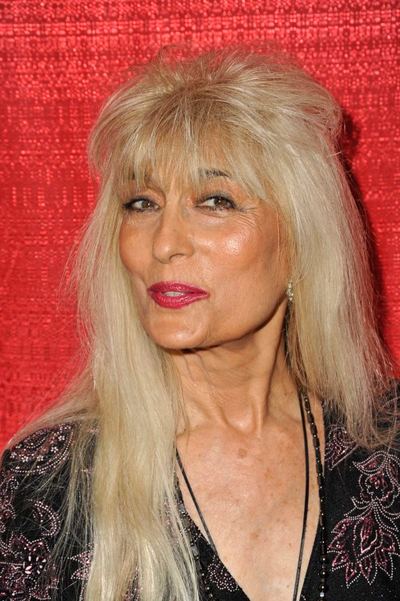 She appeared in two light-hearted episodes of Lost in Space as 'The Green Lady' (aka 'Lorelei'), stowaway Dr. Zachary Smith's most persistent and verdant admirer, while Smith was completely under her spell, to the complete peril of the Jupiter II, as usual; Have Gun – Will Travel as Della White Cloud, an Apache princess; and in episodes 24 and 26 of The Time Tunnel, "Chase through Time" and "Attack of the Barbarians." Marcus' most humorous role during this period was in an episode of The Man from U.N.C.L.E., "My Friend: The Gorilla Affair," in 1966. She guest-starred in the TV series Gunsmoke's episodes "The Squaw" as Natacea (1961) and "Old Comrade" as Missy (1962). In 1962, she portrayed "Wahkshum" in the episode "The Peddler" on CBS' Rawhide.
Personal life
Marcus gave birth to a daughter, Athena, and a son, Giuliano.
Marcus left Hollywood in the late 1960s, and has resided in Las Vegas since the mid-1970s, earning her real estate license in 1986. She has been in real estate since then as Vitina Graham.
Children
Her daughter with actor Rory Calhoun, Athena "Kiki" Marcus Calhoun, was voted "The World's Most Beautiful Showgirl" in 1987, and received "The Key to the City of Las Vegas". Athena was also the weekly segment talk show host of Solid POI's Las Vegas Then & Now on radio station KLAV 1230 AM.
Filmography
Actress
1970 To Rome with Love (TV Series)
Professor Venturi / Signora Cardozza
- The Pretty Little Girl (1970) ... Professor Venturi
- Birds, Bees and Romans (1970) ... Signora Cardozza
1970 The F.B.I. (TV Series)
Linda
- Conspiracy of Corruption (1970) ... Linda
1967 The Time Tunnel (TV Series)
Sarit / Zee
- Attack of the Barbarians (1967) ... Sarit
- Chase Through Time (1967) ... Zee
1966

Lost in Space (

1966-1967

TV Series)
Athena / Lorelei
- The Girl from the Green Dimension (1967) ... Athena
- Wild Adventure (1966) ... Lorelei
1966 The Man from U.N.C.L.E. (TV Series)
Girl
- The My Friend the Gorilla Affair (1966) ... Girl
1964

Voyage to the Bottom of the Sea (

1964-1966

TV Series)
Lani / Native Girl
- The Return of the Phantom (1966) ... Lani (as Vitina)
- Turn Back the Clock (1964) ... Native Girl
1964 Bedtime Story
Pretty Girl
1964 The Virginian (TV Series)
Raven Wing Squaw
- A Bride for Lars (1964)
1964 The Travels of Jaimie McPheeters (TV Series)
Irina
- The Day of the Wizard (1964) ... Irina
1961

Gunsmoke (

1961-1962

TV Series)
Missy / Natacea
- Old Comrade (1962) ... Missy
- The Squaw (1961) ... Natacea
1962 Taras Bulba
Gypsy Princess
1962 I'm Dickens, He's Fenster (TV Series)
Lorna Arnold
- A Small Matter of Being Fired (1962) ... Lorna Arnold
1962 Rawhide (TV Series)
Wahkshum
- The Peddler (1962) ... Wahkshum
1961 Checkmate (TV Series)
Chana
- The Crimson Pool (1961) ... Chana
1961 Gunslinger (TV Series)
Clea
- The Death of Yellow Singer (1961) ... Clea
1961 Sea Hunt (TV Series)
Tali
- Mercy Ship (1961) ... Tali (as Ventina Marcus)
1960 Shotgun Slade (TV Series)
- The Lady and the Piano (1960)
1960 The Lost World
Native Girl
1959 Wagon Train (TV Series)
Veranique
- The Vittorio Bottecelli Story (1959)
1959 Death Valley Days (TV Series)
Cohantis
- The Grand Duke (1959)
1959 Mike Hammer (TV Series)
Maureena Zabreski
- Doll Trouble (1959)
1959 Have Gun - Will Travel (TV Series)
Della White Cloud
- Lady on the Stagecoach (1959) ... Della White Cloud (as Dolores Vitina)
1958 Schlitz Playhouse (TV Series)
Helen
- Curfew at Midnight (1958)
1958 Never Love a Stranger
Frances Kane (as Dolores Vitina)
1957 Kraft Theatre (TV Series)
- The Other Wise Man (1957) ... (as Dolores Vitina)
Soundtrack
1961 Gunsmoke (TV Series) (performer - 1 episode)
- The Squaw (1961) ... (performer: "Arapaho Death Song" - uncredited)
Archive footage
1982 Aliens from Another Planet (TV Movie)
Zee
References
Vitina Marcus Wikipedia
(Text) CC BY-SA