Victor Banerjee (born Partho Sarathi Banerjee, 15 October 1946) is an Indian actor who appears in English, Hindi, Bengali and Assamese language films. He has worked for directors including Roman Polanski, James Ivory, Sir David Lean, Jerry London, Ronald Neame, Satyajit Ray, Mrinal Sen, Shyam Benegal, Montazur Rahman Akbar and Ram Gopal Varma.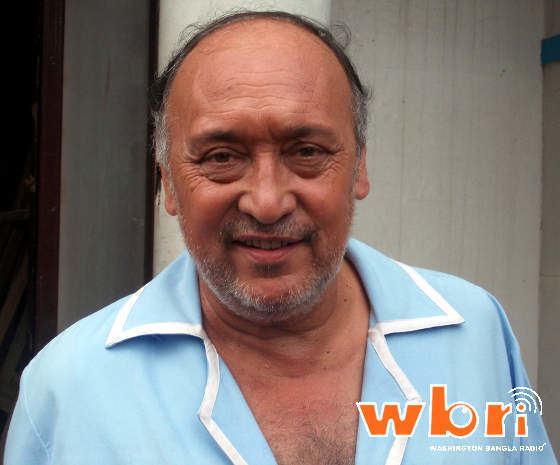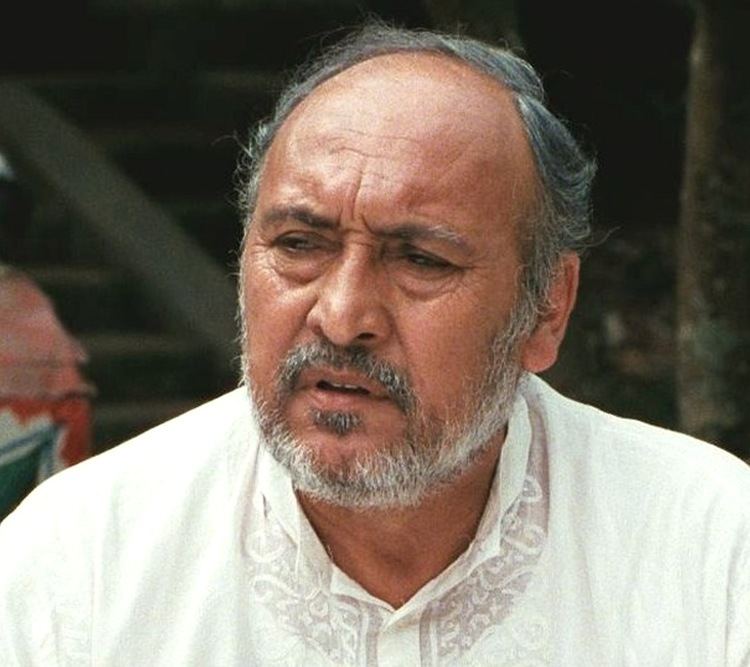 Banerjee was born to a Zamindari Bangali Hindu family and is a descendant of The Raja Bahadur of Chanchal of Malda District and the Raja of Uttarpara.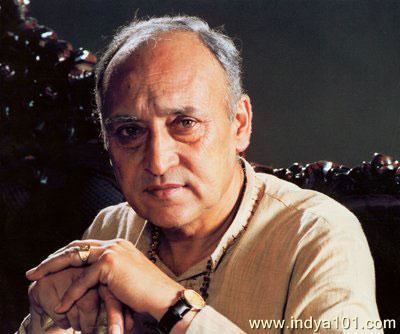 He received his schooling at St. Edmund's School, Shillong, and graduated in English Literature from St. Xavier's College, Calcutta and did Post Graduate studies in Comparative Literature at Jadavpur University.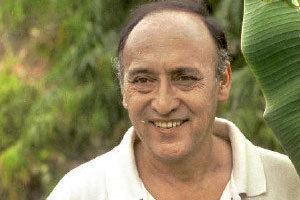 He turned down a scholarship to the Trinity College in Dublin who had offered, through the Irish Christian Brothers, to admit him as an Operatic Tenor. He was the lead tenor in the "Calcutta Light Opera Group" production of The Desert Song and played Jesus in Bombay Theatre's first ever musical production, Godspell.
He has a daughter who is a VFX supervisor.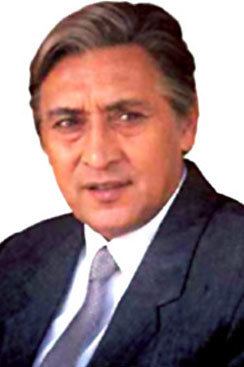 In 1984, he acted as Dr. Aziz Ahmed in David Lean's film of A Passage to India, bringing him to the attention of Western audiences. Victor was nominated for BAFTA award for this role in 1986. He won two other awards for this role: Evening Standard British Film Award and NBR Award (National Board Review, USA). In April 1985, at a special event in Louisiana, where John Travolta and Loretta Swit were also honoured, Banerjee was given the "SHOWARAMA AWARD" by the Motion Picture Association of America as "New International Star".
He acted in Merchant Ivory Productions Hullabaloo Over Georgie and Bonnie's Pictures, Satyajit Ray's Shatranj Ke Khilari and Ghare Baire and in Mrinal Sen's Mahaprithivi. On the set of Gunday starring Priyanka Chopra, Mr. Banerjee has said that he feels "all work is a challenge and therefore fun".
Though in recent years he has been involved with Bollywood, he is affiliated with the Bengali film industry. He also plays 'character actor' roles from time to time in the British cinema.
He was also cast in the critically acclaimed role of "Jesus" in the 1988 production of the York Mystery Plays, by director Steven Pimlott.
He is the only person in India who has won the "National Award" in three separate categories. As a Cinematographer for his documentary called "Where No Journeys End" which, in competition with 3100 entries from 27 countries, also won the "Gold Award" at the Houston International Film Festival. He won an award for Direction with the best documentary on Tourism called "The Splendour of Garhwal and Roopkund" and he won the "Best Supporting Actor" award for his work in Satyajit Ray's "Ghare Bairey".
Shatranj Ke Khilari (1977) (English Title: The Chess Players) (dir. Satyajit Ray)
Hullabaloo Over Georgie and Bonnie's Pictures (1978) (dir. James Ivory)
Dui Prithibi (1980) (dir. Piyush Bose)
Pikoo (1981) (dir. Satyajit Ray)
Kalyug (1981) (dir. Shyam Benegal)
Jaipur Junction (1982)
Arohan (1982)
Doosri Dulhan (1983)
Protidan (1983)
Ghare Baire (1984) (English Title: The Home and the World) (dir. Satyajit Ray)
A Passage to India (1984) (dir. David Lean)
[[Ekanto Apon] (1987)
Foreign Body (1986) (dir.Ronald Neame)
Dadah Is Death (1988)
Agun (1988) (Dir. Self)
Debota (1989)
Akrosh (1989)
Pratikar (1989)
Ekanto Apon
Lathi (1996) (dir.Prabhat Roy)
Mahaprithivi (1992)(dir. Mrinal Sen)
Bitter Moon (1992) (dir. Roman Polanski)
True Adventures of Christopher Columbus (1992) (TV Series)
Moner Moto Mon (1998) aka Raja Rani, (dir. Montazur Rahman Akbar)
Antarghaat (2002)
Bhoot (2003)
Joggers' Park (2003)
Bow Barracks Forever (2004)(dir. Anjan Dutt)
Yatna (2005)
It Was Raining That Night (2005)
My Brother…Nikhil (2005)
Amavas (2005)
Home Delivery (2005)
Bradford Riots (2006) (TV)
Ho Sakta Hai (2006)
The Bong Connection (2006)(dir. Anjan Dutt)
Chaurahen (2007)
Ta Ra Rum Pum (2007)
Apne (2007)
Tahaan (2008)(dir. Santosh Shivan)
Sarkar Raj (2008) (dir. Ramgopal Verma)
Sobar Upore Tumi (2009) (dir. F.I.Manik)
Gosainbaganer Bhoot (2011) (dir. Nitish Roy)
Meherjaan (2011) (dir. Rubaiyat Hossain)
Delhi in a Day (2012) (dir. Prashant Nair)
Ekhon Nedekha Nodir Xhipare (2012) (Assamese film; dir. Bidyut Kotoky)
Tor Naam (2012)
Kagojer Nouka (2013)
Gunday (2014)
Children of War (2014) (dir. Mrityunjay Devvrat)
Jeeya Jurir Xubax (2014) (Assamese film; dir. Sanjib Sabhapandit)
Unfreedom (2014) (dr. Raj Amit Kumar)
Chakra (2016) (dir. Zubeen Garg)
Fever (2016)
Dev Bhoomi (2016) (dir. Goran Pascaljevic)
Dev Love Express