4.6

/

10

Alchetron

Rate This




Director

K. Balachander




Language

Tamil




Country

India







Release date

November 6, 1980 (1980-11-06)



Varumayin niram sivappu tamil full movie kamal haasan sridevi k balachander
Varumaiyin Niram Sivappu (The Colour of Poverty is Red) is a 1980 Tamil-language Indian drama film directed by K. Balachander, starring Kamal Haasan and Sridevi in the lead roles. The film was simultaneously shot in Telugu as Aakali Rajyam, released the following year. The film was also remade in Hindi as Zara Si Zindagi with Kamal Haasan and Anita Raj in 1983, directed by K. Balachander himself.
Contents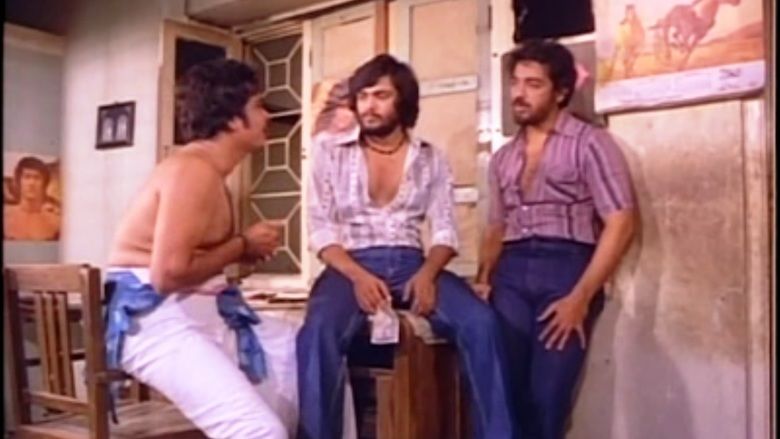 Plot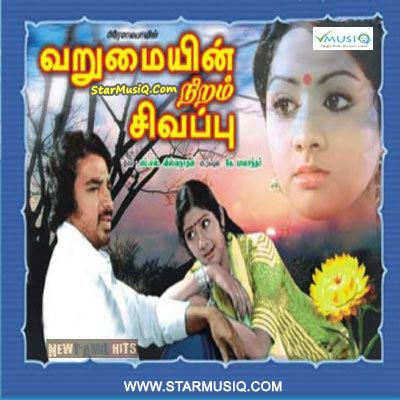 The film depicts the struggles of youth and their disillusionment with a socialist Indian society in general. Centering on three educated but unemployed youth trying to earn a living, the story touches several aspects of Indian social norms of the period.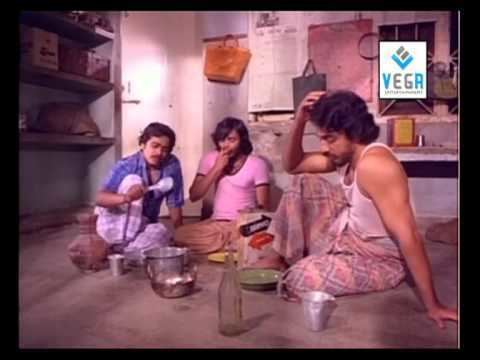 S. Rangan (Kamal Haasan) and his friend (R. Dilip) are two unemployed men staying together in Delhi. Thambu (S. Ve. Shekher) subsequently joins them for the same purpose of searching for a job. Rangan is a straightforward person who does not tolerate anything which involves impersonation and deceit. He follows and practice the words of Mahakavi Bharatiyar in his daily life. Hence he cannot secure any job which tests his attitude and patience. He even fails at getting a job of drawing 'No Vacancy' boards. The three share everything they get to eat and suffer from poverty and hunger on most days. Rangan once offers to carry the luggage of Devi (Sridevi) till the railway station. On reaching the place, she pays him to which Rangan replies that he has no change. She rebukes him in Tamil assuming he does not speak the language that he is trying to cheat her. Rangan is angered by her words and leaves angrily.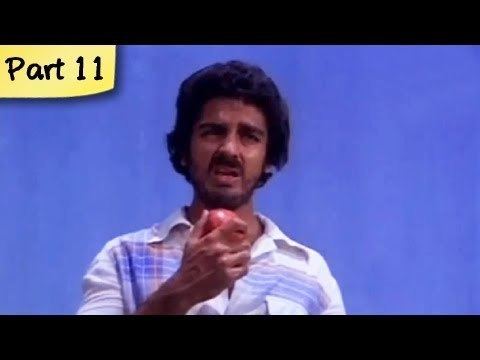 Rangan once chases a man (Oru Viral Krishna Rao) to his house to get back the money which he looted by lying to him. The man enters a house and Rangan chases him there and stumbles upon Devi. The man is Devi's father who lost all his money in horse race and now cheating the people around him to get money for horse racing. He did so to Rangan by saying that his daughter has died and need money to perform last rites. Devi returns the money to Rangan and also she pays him for carrying her luggage on that day. Rangan and Devi get to know each other as an unemployed guy straight forward guy and as small-time stage actress in one of the theaters respectively. Devi goes to Rangan's house to introduce him to her stage play director to replace an ill-actor so that he could earn some money. She suggests to finish his lunch before going there leaving Rangan embarrassed as there is no food to eat. However he and his friends pretend to eat a sumptuous meal inside the kitchen. But Devi finds out that Rangan and his friends hardly eat for real. Hence she spends her own money to provide food for them. When they are about to eat, Devi's grandmother dies and they cannot eat the food.
Rangan's friend somehow earns some money which he did so by the advice of a friend Dileep. Thambu is very eager to know Dileep and way to earn money by his way. He runs away from home in search of Dileep. Devi introduces Rangan to a director Pratap (Pratap Pothen) who is arrogant and short tempered. Rangan cannot act as his direction as the scenes seem to be logically incorrect. He apologises to Devi for letting her down. Rangan explains that his attitude is inherited from his father, Carnatic vocalist Sundaram Pillai (Poornam Vishwanathan) who always scolds him for his inability to find a job on his own. Rangan once sells his father's Thambura to buy train ticket for Delhi which angers his father. Rangan decides arvind to leave the home for a while so that the problem between him and his father might subside. Rangan once attacks a dumb road-side drawing artist Barani for watching him and Devi secretly. Actually he did so to draw a portrait of them. Rangan apologizes him and both Devi and Rangan become his friends. Pratap is in madly in love with Devi and he cannot tolerate her intimation with Rangan. Devi once expresses to Barani that she loves Rangan but is scared to express as he might go mad on her. Rangan hears this and he expresses his intentions in the form of a song that he too love her. Pratap tries to strangle Devi on the stage for a stage play instead of acting. Off-stage he tells her that he loves her madly and immediately wanted to marry her. Devi quits from the stage acting and starts to live at Rangan's house taking up a new job of baby sitting. Devi loses the baby while shopping toy for the chld and eventually lose her job. But the baby was actually kidnapped by Rangan's friend to demand money from its parents. Rangan slams him and asks for Dileep to which he says that it is fake and there is no one as Dileep. Rangan tells him get out of the house and not to come again.
Rangan loses all of the jobs due to his straightforwardness and subsequently suffers from poverty but he is not ready to back-off from his attitude for the sake of hunger. Hence he tells Devi to choose a better life as he lost all his confidence of making a decent living with her. Prathap threatens to commit suicide if Devi does not marry him. Hence Devi decides to accept his proposal on the condition that Pratap must recommend a job for Rangan to his father to which Pratap accepts unwillingly. But Rangan gets angry on seeing Devi with Prathap and goes away. Barani dies in a road-accident while finding Rangan. Devi finds Rangan and tells to him that he is the one who she loves and she will not leave him forever which angers Pratap and he goes away. Rangan's father comes to Delhi to find his son and meets him as a barber. Rangan explains that he feels satisfied with the job as he does not have to cheat, impersonate or fake his life for anything. The story ends with Rangan and Devi started a fresh life and Sundaram Pillai accepted his son's decision. Rangan's friend is now a husband of a rich widowed woman who is elder than him and Thambu turns a mad beggar in search of Dileep who does not exist.
Cast
Kamal Haasan as Sundaram Rangan, main male protagonist of the film, Rangan has come from Tamil Nadu to Delhi in search for a job quarreling with his father Sundaram Pillai, He is an atheist and likes to recite Subramania Bharati's poems, he also dislikes Indian society-system and government.
Sridevi as Devi, main female protagonist and Rangan's lover, she works in a stage-play but later leaves that.
R. Dilip as Dilip, R. Dilip's character's name is not told throughout the movie but we can be sure that his name starts with the alphabet 'A' as in front of their mess where they live 'RAT' (R for Rangan, T for Thambu) word can be seen, the name Dilip is an imaginary character who is a fraud and it is actually himself ('A').
S. Ve. Shekher as Thambu, a goofy man from Tamil Nadu joins Rangan and 'A' in their living mess, he becomes a demented person in the last part of the film.
Poornam Viswanathan as Sundaram Pillai (Rangan's father), an arrogant man who hates his son Rangan, but later regrets.
Pratap Pothen as Pratap, the stage-play director of Devi, has a strong obsession for her but fails to get her for Rangan as Devi loves Rangan.
Oru Viral Krishna Rao as Devi's father, an unemployed frustrated man who takes money from his daughter for own expense but one day leaves their home and does not return.
Thengai Srinivasan as Rangan's saloon's customer (guest role, shown in the last part of the film).
Production
Pratap Pothen was cast in the role of an eccentric director "with an unhealthy obsession for an actress." He also revealed that K. Balachander insisted him to dub his own voice for the film. S. Ve. Shekher who debuted in Ninaithale Inikkum (1979) and newcomer R. Dilip were cast in the role of Kamal Haasan's friends.
Soundtrack
The soundtrack composed by M.S. Viswanathan and lyrics were written by Kannadasan. The song "Sippi Irukkuthu" was well received, 'Pattu Onnu Paadu' is a satirical song about India's economy. The song "Nalladhor Veenai" is based on Tilang raga.
"Sippi Irukkuthu" (Singers: S. P. Balasubramaniam, S. Janaki)
"Theerthakkarayinile" (Singer: S. P. Balasubramaniam
"Ranga Rangaiah" (Singer: P. Susheela)
"Nalladhor Veenai Seidhen" (Singer: S. P. Balasubramaniam
"Paattu Onnu Paadu Thambi" (Singer: S. P. Balasubramaniam
"Tu Hai Raja" (Lyricist: P. B. Srinivas; Singer: S. Janaki)
Legacy
Pratap Pothen recalled in January 2015 that it was the simultaneous release of Moodu Pani (another film featuring him) and Varumayin Niram Sivappu that made him a star. However, both Moodu Pani – which depicted Pothen as a psychopath who murders prostitutes – and Varumayin Niram Sivappu led to him being typecast in similar roles. "Both roles caught the public imagination, and I admit I cashed in when I was offered similar stuff. Now, unless I'm offered an unreasonable amount of money, I doubt I'll accept these roles," he said in a 2014 interview.
Awards and nominations
1980: Filmfare Awards South
Best Actor: Winner: Kamal Haasan
Best Director: Winner: K. Balachander
Best Film: Winner: R Venkatraman
Best Film: Winner: R Venkatraman, K. Balachander
Best Director: Winner: K. Balachander
Best Actor (1980-1981): Winner: Kamal Haasan
References
Varumayin Niram Sivappu Wikipedia
(Text) CC BY-SA
Varumayin Niram Sivappu IMDb
Varumayin Niram Sivappu themoviedb.org