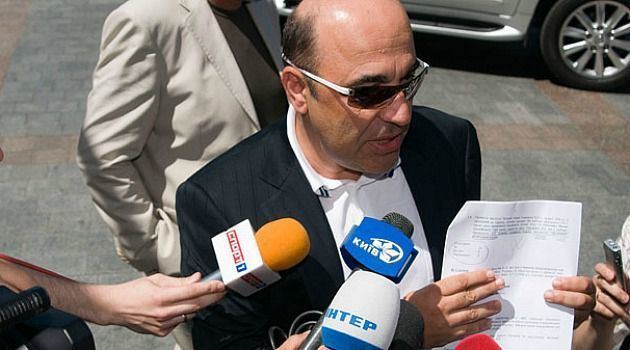 In 1970, he left Kharkiv secondary school № 45 and entered the Kharkiv National Automobile and Highway University.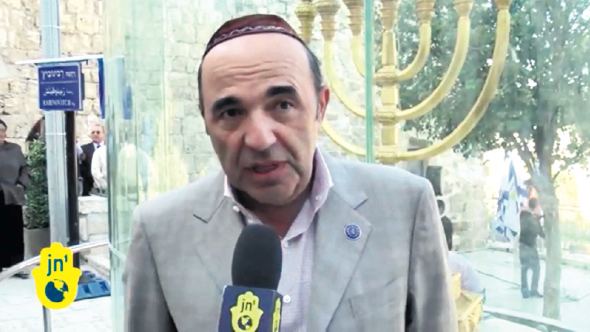 In 1973-1975 Vadym Rabinovych went through a compulsory military service in the Air Defense Army of the Soviet Army.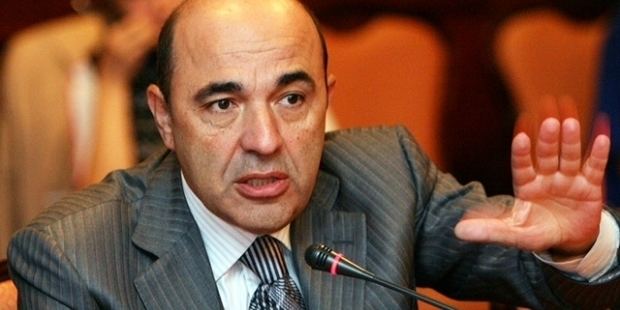 From 1975 he worked as a foreman in repair and construction department of the Kharkiv city council.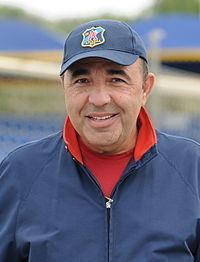 From the beginning of 1986 started running a business.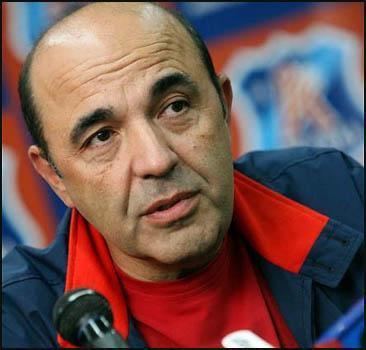 In 1995 together with Alexander Rodnyansky and Boris Fuksman (Fuchsmann) (Ukr.) he founded the 1+1 TV channel.
In 1994 Vadym Rabynovych set the Media International Group and from 1997 to 2009 held a post of a president of the CN – Stolichnye Novosti publishing house.
In 1996 Rabinovich was appointed chairman of Israeli-Ukrainian Chamber of Commerce. A naturalized Israeli citizen, Rabinovich maintains homes in Ukraine and Israel. Rabinovich had his visa to the United States revoked in 1995 reportedly due to his links with criminal arm dealers.
In 1997 Rabinovich created (and lead) the All-Ukrainian Jewish Congress in 1997. He dissolved that organization in April 1999 to create a new one named the United Jewish Community of Ukraine, which promptly elected him its leader.
In 2008 Vadym Rabynovych acquired the News One TV channel.
He also donated over 10 mil NIS towards restoration of the Hurva Synagogue. Many Jewish leaders believe he is trying to buy positive publicity to make up for the negative publicity that his financial and political activities have drawn.
Rabinovich donated funds that helped finance the reconstruction of the old city Hurva Synagogue, which stands in case in the square that was named after him. The reason the square was named after him was because people thought he was dead, and the square was named "Vadim Rabinovich Z"L" (meaning "may his/ her memory be a blessing" in Hebrew) Councilwoman Rachel Azaria made a petitioned Supreme Court of Israel to rescind the naming of the square saying it was under pretense. The high court accepted the petition made by Azaria and revoked the naming of the square after him. By law it is forbidden to name streets and public venues in Jerusalem after living people.
Since 2013 he has been running the News Network media group.
Rabynovych strongly supports Jewish charitable organisations.
In Israel he is known as a benefactor of the famous golden menorah to the Temple Institute in Jerusalem.
11 September 2005 on the initiative of Vadym Rabynovych, a monument to victims of terrorism was opened in Kiev with the participation of the President of Ukraine Viktor Yushchenko, the US Ambassador John E. Herbst and Russian Ambassador Viktor Chernomyrdin.
Since 1997 he has been the president of the All-Ukrainian Jewish Congress.
Since 2001 he has been heading the Step Towards Unity Forum of Christians and Jews.
Since 2001 Rabinovich has been a co-chair of the European Jewish Parliament.
From 2007 to 2013 he was a president of the Arsenal Kiev football club.
25 March 2014 Vadym Rabynovych submitted documents to the Central Election Commission for registration as a self-nominated candidate for the presidency of Ukraine. In the election he received 2.25% of the vote. The best result Rabinovich showed in Zaporizhia, Mykolaiv and Odessa regions, as well as in Dnipropetrovsk - almost 5%.
He is leader of the All-Ukrainian Union "Center" political party (For Life, За життя since mid 2016)
In the 2014 Ukrainian parliamentary election Vadym Rabynovych was elected into parliament; after placing 4th on the electoral list of Opposition Bloc. In May 2016 he left the party and its parliamentary faction.
July 2016 Rabynovych revamped his political career when his old party "Center" was renamed to its current name For life.
In 2000 Vadym Rabynovych set the Media International Group (MIG), which embraced CN–Stolichnye Novosti publishing house, MIGnovosti newspaper in Ukraine, MIGnews in Israel and Delovaya Nedelya weekly.
MIG holding company, in due time, also included Novoe Russkoe Slovo (The New Russian Word) the longest published Russian daily newspaper in the USA (weekly since 2009), Narodnaia Volna radio station, CN-Stolichnye Novosti political weekly, Stolichka daily newspaper, DN-Delovaya Nedelya business weekly in Ukraine, Moskovskiye Novosti weekly in Russia as well as the MIG Israeli newspaper.
Holding also owned several radio and television stations and several Internet sites: MІGnews.com, MІGnews.com.ua, MІGsport.com, NRS.com, DN.kіev.ua, CN.com.ua, a number of print media in Ukraine and Israel.
From 2011 to 2014 Vadym Rabynovych is a co-owner of the first international Jewish news channel Jewish News One (JN1).
In November 2013 a new project – News Network media group, which is owned and funded by Vadym Rabynovych, was presented.
In January 2014 it was announced about the sale of the JN1 and the MIGnews.com.ua website by Vadym Rabynovych. The new owner of media resources became a businessman Eugene Muraviev.
In June 2014 a new station Rabinovich FM was presented.
On 28 March 2014 the Kyiv Post reported that Rabynovych had filed as a self-appointed candidate for the 2014 Ukrainian presidential election. This was partly to counter characterization of the new Ukrainian government as anti-Semitic. After submission of the documents for his registration Rabinovich stated "I want to destroy the myth about an anti-Semitic Ukraine, which is spreading around the world. Probably I'm the most fortunate candidate. Today unification is needed, and I'm a unifying candidate. I have no maniacal thirst for power, I just want to help the country". In the election he received 2.25% of the vote.