It has a land area of 12,100 hectares. Gateway to Northern Philippines, the city's strategic location is on the central part of eastern Pangasinan. Urdaneta City is among the most progressive cities in Northern Luzon in terms of Annual Regular Income beating all cities in Region 1. The City is among the region's cleanest, greenest and most liveable cities.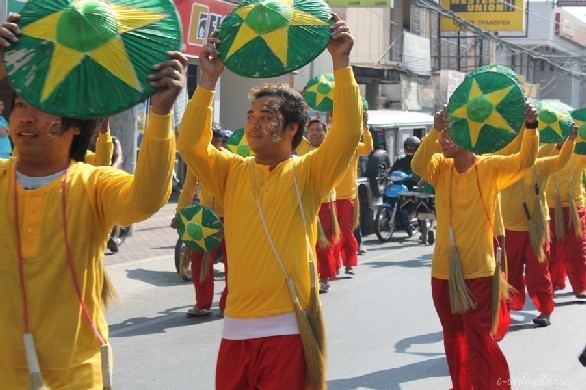 The first settlers of the area were Pangasinenses, followed by a migration of Ilocanos who settled in outlying areas. These settlers petitioned the Spanish government to allow them to form a separate pueblo for greater ties and stronger unity. Their petition was granted and Urdaneta was formally founded as a pueblo on January 8, 1858. There is uncertainty if it was named after Andrés de Urdaneta, Miguel de Urdaneta, or Simon de Urdaneta.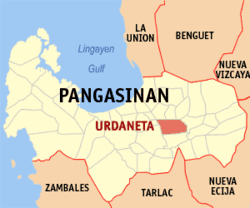 Urdaneta became a city through Republic Act 8480, otherwise known as "An Act Converting the Municipality of Urdaneta, Province of Pangasinan into a Component City to be known as the City of Urdaneta". This was signed on January 10, 1998 and was voted affirmatively by the people of Urdaneta City on March 21, 1998.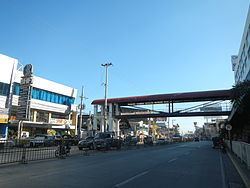 The incumbent elected officials are Mayor Amadeo "Bobom" G.E. Perez IV, Vice Mayor Julio F. Parayno, III. and the 10 Sangguniang Panglungsod Members or Councilors.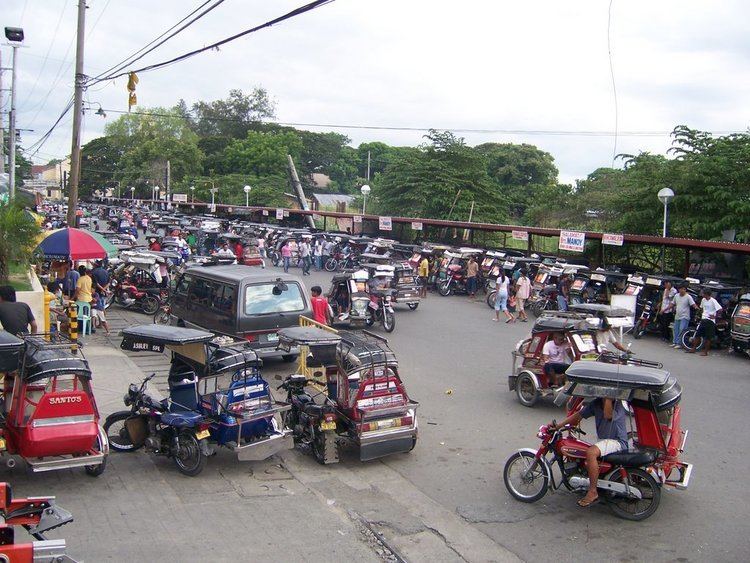 Sangguniang Panlungsod of Urdaneta (2016-2019)
Mayor: Amadeo Gregorio "Bobom" E. Perez, IV
Vice Mayor: Julio F. Parayno, III
City Councilors:
Jimmy D. Parayno
Maria Teresa Soccoro E. Perez- Naguiat
Maura Jennifer G. Gandia
Peter Jason I. Agsalud
Antonino P. Perez
Herodutus F. Sumera
Dominador M. Villanueva, III
Jesus L. Basco
Blesildo F. Sumera
Florencio B. Aduca
Michael Brian M. Perez- ABC President
Urdaneta City is politically subdivided into 34 barangays.
The City produces rice, vegetables and noodles. SM Prime Holdings will put up an SM Supermall to be called SM City Urdaneta, currently underconstruction and scheduled to open second half of 2017. The largest cattle market in Northern Luzon is Urdaneta's Livestock Market. The City has numerous financial and banking institutions which make this City among the most vibrant economies not only in Pangasinan but the whole Ilocos Region.
Its attractions include Museo de Urdaneta, Cabaruan, Sugcong and Oltama Rolling Hills, inter alia. The Sanctuary I.T. Building (Barangay Nancaysan, MacArthur Highway, the only Philippine Economic Zone Authority (PEZA) proclaimed I.T. Building in Pangasinan) houses th first two call centers, FFG Telemarketing (a Filipino-Canadian outbound call center) and EIE Inc. (Filipino-owned website services marketing firm).
Trading hub of Pangasinan, its "Bagsakan" (trading post) serves as a drop-off point for the various fruits and vegetables just in front of the Cathedral. The other university in the city is the Urdaneta City University
Masjid
Urdaneta City celebrates Dumayo Festival annually March 18 – March 31: Basbas ng Pag-iisang Dibdib (free mass wedding), bloodletting activity, tree planting for environment preservation, jobs fair and fun run for a cause.
The City of Urdaneta celebrates fiesta every eighth of December. This is in remembrance of the city patron, Our Lady of the Immaculate Conception. Festivities are held from the 1–8 December. Activities include a parade, drum and lyre competition, teachers' night, balikbayan night, ABC-SK night, ballroom and Miss Urdaneta City coronation night. A carnival is also put up every December as a part of the yearly event.
In the 2012 yearly City Fiesta celebration (December 1 –15), Fifth District Representative Kimi S. Cojuangco formally (December 1) opened the agro-industrial fair where " bahay kubo" booths of the city's barangays showcased their local products at the Urdaneta City Cultural and Sports Complex. 5th District Representative Carmen "Kimi" Cojuangco was assisted by Manila Economic and Cultural Office Chair Amadeo R. Perez Jr., Mayor Amadeo Gregorio "Bobom" Perez IV andmembers of the Sangguniang Bayan led by Vice Mayor Onofre C. Gorospe.
The Urdaneta Cathedral or the 1858 Immaculate Conception Cathedral (2428 Urdaneta City, Philippines) is part of the Vicariate of Our Lady Vicar Foranes, Rev. Fr. Alberto T. Arenos &Father Elpidio F. Silva Jr. Its Feast Day is December 8 and the Rector is Msgr. Lazaro P. Hortaleza with VG Vice Rectors, VF Father Alberto A. Viernes and Father Christopher R. Herreria and its head is Bishop Jacinto Agcaoili Jose. List of cathedrals in the Philippines)
It is under the jurisdiction of the Roman Catholic Archdiocese of Lingayen-Dagupan, Roman Catholic Diocese of Urdaneta.
Founded on January 8, 1858, the Parish as Vicariate, was accepted by the Dominicans in 1863, under Kura Paroko Padre Nicolas Manrique Alonzo. Fr. Rafael Cano built the old Church on March 4, 1884: 77.10 meters long and 23.30 meters wide with 3 naves, but was destroyed by the American bombings in January, 1945.
Diocesan Officials of the Ordinary of Urdaneta Diocese are led by Bishop Jacinto Agcaoili Jose, JCL, DD (born on Oct. 29, 1950 in Mangato, Laoag City; ordained on June 29, 1975; Pope Benedict XVI appointed him Bishop of Urdaneta on Sept. 21, 2005; On Nov. 26, 2005, he was ordained. His installation as Third Bishop of the Diocese of Urdaneta took place on Dec. 30, 2005. He serves as vice chairman of the Catholic Bishops' Conference of the Philippines (CBCP) Episcopal Commission of Social Communications and Mass Media and member of the Episcopal commission on Youth).
Previous Ordinaries Bishop Jesus Castro Galang † (Dec. 7, 1991 - Sept. 16, 2004) and Bishop Pedro G. Magugat, M.S.C. † (April 22, 1985 - May 5, 1990) . Other Diocesan Officials hold office at the Bishop's Residence and Chancery of Obispado de Urdaneta Building, Dr. Jose Aruego Street, Urdaneta City, 2428 Pangasinan, Philippines. The Vicar General is Msgr. Lazaro P. Hortaleza and Chancellor, Father Teofilo L. Calicdan.[1][2][3][4][5][6][7][8]
Urdaneta has been selected as the site of the Urdaneta Philippines Temple, the third temple of The Church of Jesus Christ of Latter-day Saints to be built in the Philippines (the other two being located at Manila and Cebu City).
Danny Ildefonso, two-time PBA Season MVP, five-time Best Player of the Conference, three-time Finals MVP, All-Star Game MVP, Rookie of the Year, Comeback Player of the Year, eight-time PBA Champion and one of the 40 Greatest Players in PBA History.
Barbara Perez, award-winning actress known as the Audrey Hepburn of the Philippines.
Lolita Rodriguez, award-winning actress.
Romeo de la Cruz, former Solicitor General of the Philippines.