Upkar (उपकार ) is a 1967 Indian Hindi film directed by Manoj Kumar.The film held the top spot at the box-office in 1967. Manoj Kumar started his Mr. Bharat persona and his brand of patriotism & fearless courage with this film.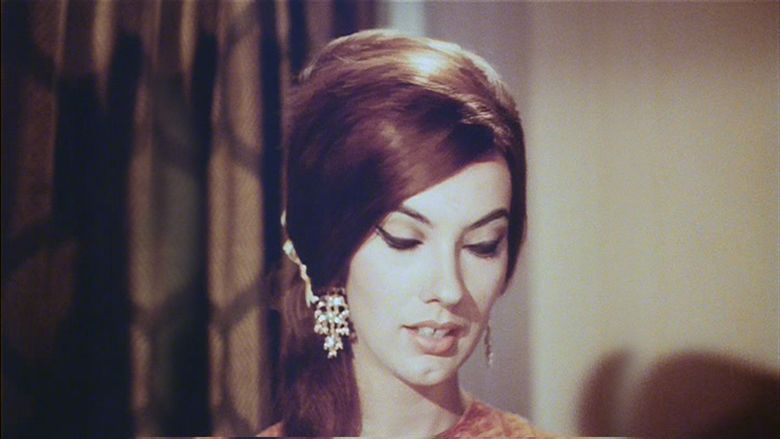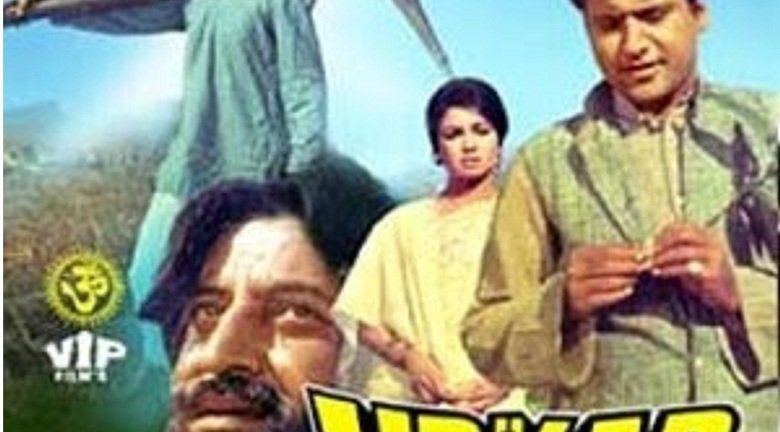 Manoj Kumar played a village man 'Bharat', who sacrifices everything to get his brother educated. His brother Puran (Prem Chopra) goes abroad and comes back a selfish man wanting his share of the property. But when India starts a war with Pakistan, Bharat decides to enlist and head to the border; while his selfish brother, with the help of his greedy uncle, Charandas(Madan Puri) and some partners, tries to gain profit by selling drugs and black marketeering in the market. In the end, Bharat returns as a demoralized soldier having lost the war and his brother repents as he is caught by the police (by the brother-in-law of Bharat). Hence, he vows to be a good & hardworking brother just like his Indo-Pak war veteran brother Bharat.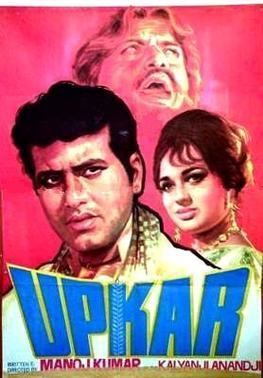 The movie also stars Asha Parekh as a doctor promoting family planning, Kamini Kaushal and Pran in his first positive character role. Madan Puri played the main villain with ease, full ability, and command. The film won several major awards.
Many years later, Manoj Kumar said that one of the most beautiful screen images that stuck in his mind was a "half-lit Asha Parekh" in this film.
Prime Minister Lal Bahadur Shastri praised his earlier film Shaheed and enthused Manoj Kumar to make a film on the Jai Jawan Jai Kisan slogan. The slogan shaped into Manoj Kumar's official debut as a director for Upkar, where he believably played both a jawan and a kisan. A huge hit, Upkar made Manoj an authority on screen patriotism.
According to movie expert Rajesh Subramanian, Rajesh Khanna was originally signed for the film but before the shooting kicked off he won the All India Talent Contest organised by United Producers and Filmfare and thus had to withdraw. Prem Chopra replaced him.
Shooting Locations: Most parts of the movie were shot at Village Nangal Thakran, Narela, Delhi-40 including song, Kasme vaade, Mere Desh ki dharti, then Manoj Kumar purchased a Bagh (property) in that area named Vishal Bagh.
Manoj Kumar - Bharat
Asha Parekh - Kavita
Prem Chopra - Puran Kumar
Kanhaiyalal - Lala Dhaniram
Pran - Malang Chacha
David - Major saab
Kamini Kaushal - Radha
Asit Sen - Lakhpati
Tun Tun - Lakhpati's Wife
Madan Puri - Charan Das
Manmohan - Kavita's Brother
Aruna Irani - kamli
Manmohan Krishan - Bisna
Film's music was given by Kalyanji Anandji.Lyrics for Upkar were penned by Qamar Jalalabadi, Indeevar, Gulshan Bawra, and Sitaram dhawan
Filmfare Best Movie Award--Manoj Kumar
Filmfare Best Director Award--Manoj Kumar
Filmfare Best Supporting Actor Award--Pran
Filmfare Best Story Award--Manoj Kumar
Filmfare Best Dialogue Award--Manoj Kumar
Filmfare Best Lyricist Award--Gulshan Bawra for the song "Mere Desh Ki Dharti"
Filmfare Nomination for Best Actor--Manoj Kumar
Filmfare Nomination for Best Music--Kalyanji Anandji
Filmfare Nomination for Best Male Playback Singer--Mahendra Kapoor for the song "Mere Desh Ki Dharti"
National Film Award for Second Best Feature Film--Manoj Kumar
National Film Award for Best Male Playback Singer --Mahendra Kapoor for the song "Mere Desh Ki Dharti"
BFJA Award for Best Dialogue (Hindi)--Manoj Kumar