Predecessor

Victor Emmanuel II


Successor

Victor Emmanuel III



Name

Umberto of




Role

King of Italy





Reign

9 January 1878 – 29 July 1900




Prime Ministers

See listAgostino DepretisBenedetto CairoliFrancesco CrispiAntonio StarabbaGiovanni GiolittiLuigi PellouxGiuseppe Saracco




Died

29 July 1900(1900-07-29) (aged 56)Monza, Kingdom of Italy


Burial

Pantheon, Rome, Kingdom of Italy


Spouse

Margherita of Savoy (m. 1868–1900)


Assassinated

July 29, 1900, Monza, Italy


Children

Victor Emmanuel III of Italy




Parents

Victor Emmanuel II of Italy, Adelaide of Austria




Siblings

Amadeo I of Spain, Princess Maria Clotilde of Savoy




Similar People

Victor Emmanuel III of Italy, Victor Emmanuel II of Italy, Umberto II of Italy, Margherita of Savoy, Gaetano Bresci
Umberto I (Italian: Umberto Ranieri Carlo Emanuele Giovanni Maria Ferdinando Eugenio di Savoia; 14 March 1844 – 29 July 1900), nicknamed the Good (Italian: il Buono), was the King of Italy from 9 January 1878 until his assassination on 29 July 1900.
Contents
Umberto's reign saw Italy attempt colonial expansion into the Horn of Africa, successfully gaining Eritrea and Somalia despite being defeated by Abyssinia at the Battle of Adowa in 1896. In 1882, he approved the Triple Alliance with the German Empire and Austria-Hungary.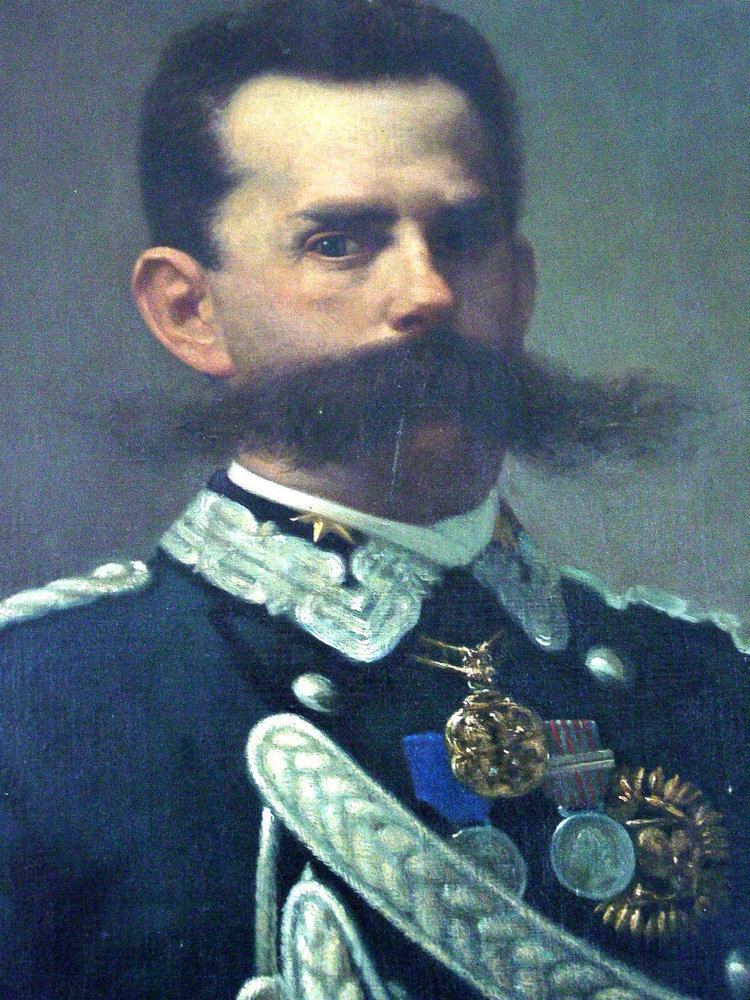 He was deeply loathed in leftist circles because of his conservatism and support of the Bava-Beccaris massacre in Milan. He was especially hated by anarchists, who attempted an assassination on him during the first year of his reign. He was killed by another anarchist, Gaetano Bresci, two years after the Bava-Beccaris massacre.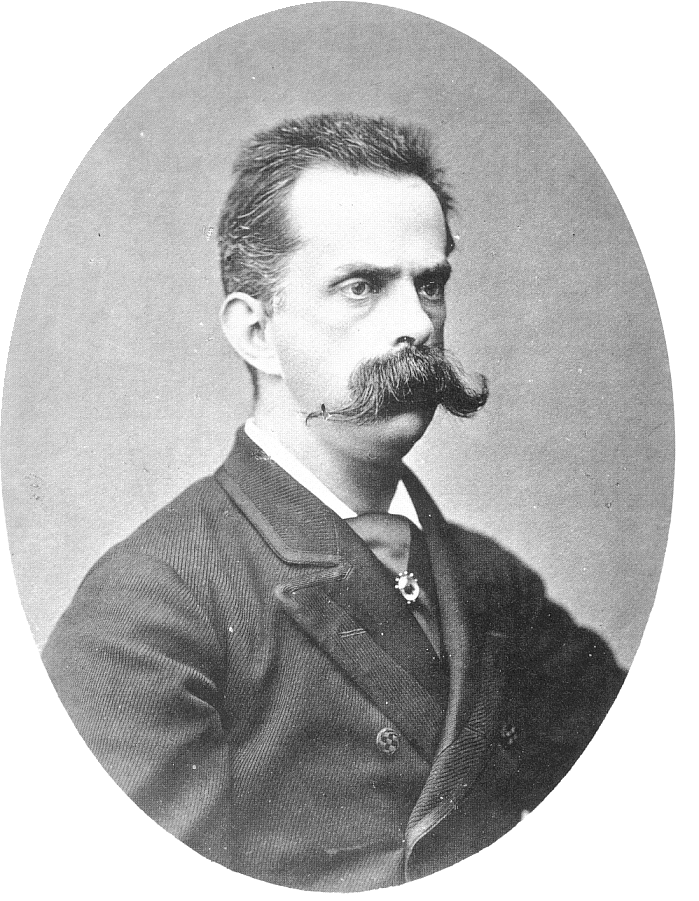 Youth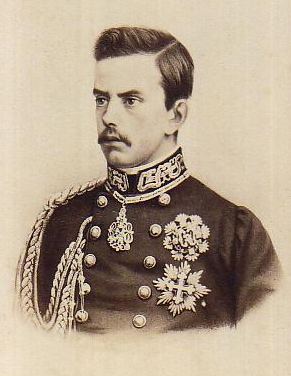 The son of Victor Emmanuel II and Archduchess Adelaide of Austria, Umberto was born in Turin, which was then capital of the Kingdom of Sardinia, on 14 March 1844, his father's 24th birthday. His education was entrusted to, amongst others, Massimo Taparelli, marquis d'Azeglio and Pasquale Stanislao Mancini.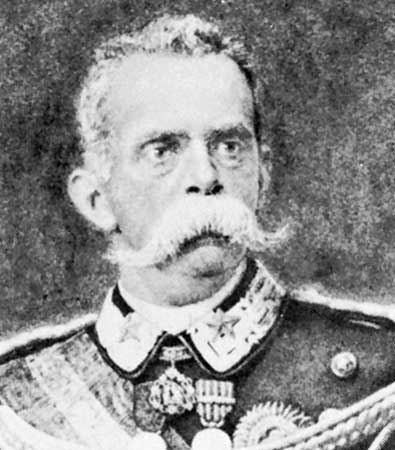 From March 1858 he had a military career in the Sardinian army, beginning with the rank of captain. Umberto took part in the Italian Wars of Independence: he was present at the battle of Solferino in 1859, and in 1866 commanded the XVI Division at the Villafranca battle that followed the Italian defeat at Custoza.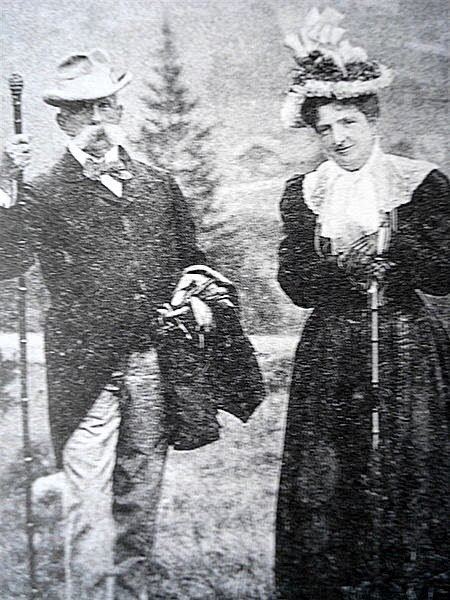 Because of the upheaval the Savoys caused to a number of other royal houses (all the Italian ones, and those related closely with them, such as the Bourbons of Spain and France) in 1859–60, only a minority of royal families in the 1860s were willing to establish relations with the newly founded Italian royal family. It proved difficult to find any royal bride for either of the sons of king Victor Emmanuel II. (His younger son Amedeo, Umberto's brother, married ultimately a Piedmontese subject, princess Vittoria of Cisterna.) Their conflict with the papacy did not help these matters. Not many eligible Catholic royal brides were easily available for young Umberto.
At first, Umberto was to marry Archduchess Mathilde of Austria, a scion of a remote sideline of the Austrian imperial house; however, she died as the result of an accident at the age of 18. On 21 April 1868 Umberto married his first cousin, Margherita Teresa Giovanna, Princess of Savoy. Their only son was Victor Emmanuel, prince of Naples. While Umberto was to be described by a modern historian as "a colorless and physically unimpressive man, of limited intellect" Margherita's appearance, cultural interests and strong personality were to enhance the popularity of the monarchy.
Accession to the throne and first assassination attempt
Ascending the throne on the death of his father (9 January 1878), Umberto adopted the title "Umberto I of Italy" rather than "Umberto IV" (of Savoy), and consented that the remains of his father should be interred at Rome in the Pantheon, rather than the royal mausoleum of Basilica of Superga. While on a tour of the kingdom, accompanied by Queen Margherita and the Prime Minister Benedetto Cairoli, he was attacked with a dagger by an anarchist, Giovanni Passannante, during a parade in Naples on 17 November 1878. The King warded off the blow with his sabre, but Cairoli, in attempting to defend him, was severely wounded in the thigh. The would-be assassin was condemned to death, even though the law only allowed the death penalty if the King was killed. The King commuted the sentence to one of penal servitude for life, which was served in a cell only 1.4 meters (4 ft 7 in) high, without sanitation and with 18 kilograms (40 lb) of chains. Passanante would later die in a psychiatric institution.
Foreign policy
In foreign policy Umberto I approved the Triple Alliance with Austria-Hungary and Germany, repeatedly visiting Vienna and Berlin. Many in Italy, however, viewed with hostility an alliance with their former Austrian enemies, who were still occupying areas claimed by Italy.
Umberto was also favorably disposed towards the policy of colonial expansion inaugurated in 1885 by the occupation of Massawa in Eritrea. Italy expanded into Somalia in the 1880s as well. Umberto I was suspected of aspiring to a vast empire in north-east Africa, a suspicion which tended somewhat to diminish his popularity after the disastrous Battle of Adowa in Ethiopia on 1 March 1896.
In the summer of 1900, Italian forces were part of the Eight-Nation Alliance which participated in the Boxer Rebellion in Imperial China. Through the Boxer Protocol, signed after Umberto's death, the Kingdom of Italy gained a concession territory in Tientsin.
Umberto's attitude towards the Holy See was uncompromising. In an 1886 telegram, he declared Rome "untouchable" and affirmed the permanence of the Italian possession of the "Eternal City".
Turmoil
The reign of Umberto I was a time of social upheaval, though it was later claimed to have been a tranquil belle époque. Social tensions mounted as a consequence of the relatively recent occupation of the kingdom of the two Sicilies, the spread of socialist ideas, public hostility to the colonialist plans of the various governments, especially Crispi's, and the numerous crackdowns on civil liberties. The protesters included the young Benito Mussolini, then a member of the socialist party. On 22 April 1897, Umberto I was attacked again, by an unemployed ironsmith, Pietro Acciarito, who tried to stab him near Rome.
Bava-Beccaris massacre
During the colonial wars in Africa, large demonstrations over the rising price of bread were held in Italy and on 7 May 1898 the city of Milan was put under military rule by General Fiorenzo Bava-Beccaris, who ordered rifle-fire and artillery against the demonstrators. As a result, 82 people were killed according to the authorities, with opposition sources claiming that the death toll was 400 dead with 2,000 wounded. King Umberto sent a telegram to congratulate Bava-Beccaris on the restoration of order and later decorated him with the medal of Great Official of Savoy Military Order, greatly outraging a large part of the public opinion.
Assassination
On the evening of 29 July 1900, Umberto was assassinated in Monza. The king was shot four times by Italo-American anarchist Gaetano Bresci. Bresci claimed he wanted to avenge the people killed in Milan during the suppression of the riots of May 1898.
Umberto was buried in the Pantheon in Rome, by the side of his father Victor Emmanuel II, on 9 August 1900. He was the last Savoy to be buried there, as his son and successor Victor Emmanuel III died in exile and is still buried in Egypt.
American anarchist Leon F. Czolgosz claimed that the assassination of Umberto I was his inspiration to kill U. S. President William McKinley in September 1901.
Titles and styles
14 March 1844 - 23 March 1849: His Royal Highness Prince Umberto of Savoy
23 March 1849 - 9 January 1878: His Royal Highness The Prince of Piedmont
9 January 1878 - 29 July 1900: His Majesty The King of Italy
Titles as King of Italy
From 1860 to 1946, the following titles were used by the King of Italy:
Umberto the First, by the Grace of God, King of Italy, King of Sardinia, Cyprus, Jerusalem, Armenia, Duke of Savoy, count of Maurienne, Marquis (of the Holy Roman Empire) in Italy; prince of Piedmont, Carignano, Oneglia, Poirino, Trino; Prince and Perpetual vicar of the Holy Roman Empire; prince of Carmagnola, Montmellian with Arbin and Francin, prince bailliff of the Duchy of Aosta, Prince of Chieri, Dronero, Crescentino, Riva di Chieri e Banna, Busca, Bene, Brà, Duke of Genoa, Monferrat, Aosta, Duke of Chablais, Genevois, Duke of Piacenza, Marquis of Saluzzo (Saluces), Ivrea, Susa, del Maro, Oristano, Cesana, Savona, Tarantasia, Borgomanero e Cureggio, Caselle, Rivoli, Pianezza, Govone, Salussola, Racconigi con Tegerone, Migliabruna e Motturone, Cavallermaggiore, Marene, Modane e Lanslebourg, Livorno Ferraris, Santhià Agliè, Centallo e Demonte, Desana, Ghemme, Vigone, Count of Barge, Villafranca, Ginevra, Nizza, Tenda, Romont, Asti, Alessandria, del Goceano, Novara, Tortona, Bobbio, Soissons, Sant'Antioco, Pollenzo, Roccabruna, Tricerro, Bairo, Ozegna, delle Apertole, Baron of Vaud e del Faucigni, Lord of Vercelli, Pinerolo, della Lomellina, della Valle Sesia, del marchesato di Ceva, Overlord of Monaco, Roccabruna and 11/12th of Menton, Noble patrician of Venice, patrician of Ferrara.
Italian
Grand Master of the Supreme Order of the Most Holy Annunciation
Grand Master of the Order of Saints Maurice and Lazarus
Grand Master of the Military Order of Savoy
Grand Master of the Order of the Crown of Italy
Grand Master of the Civil Order of Savoy
Foreign
Knight of the Order of the Black Eagle (Prussia)
Knight of the Order of the Garter (United Kingdom)
Knight of the Order of the Golden Fleece (Austria-Hungary)
Knight Grand Cross of the Order of Kamehameha I (Hawaii)
Knight of the Order of the Seraphim (Sweden)
Knight of the Order of the Elephant (Denmark)
References
Umberto I of Italy Wikipedia
(Text) CC BY-SA