Years active

1997–2013






Origin

New Orleans, Louisiana, U.S.


Labels

GospoCentric, Spirit Rising




Past members

Angel TaylorChanelle HaynesAdrian AndersonTerri Brown Britton




Members

Angel Taylor, Chanelle Hayes, Adrian Anderson, Terri Brown Britton, Kelli Trontell




Nominations

BET Award for Best Gospel/Inspirational Artist


Genres

Urban contemporary gospel, Contemporary R&B


Albums

Angel & Chanelle, Trin‑i‑tee 5:7, T57, Spiritual Love, Holla: The Best of Trin‑i‑tee


Profiles




Facebook

Twitter

Myspace

YouTube
Aria trio blessin me cover trin i tee 5 7
Trin-i-tee 5:7 was a gospel trio from New Orleans, Louisiana. The group, who sold over 2.5 million albums, was marketed as a gospel alternative to R&B girl groups such as Destiny's Child and TLC.
Contents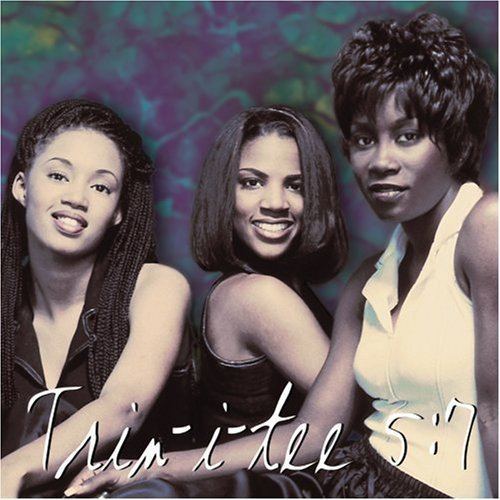 In 1998, the group released their first album, Trin-i-tee 5:7, debut at No. 1 on the Top Gospel charts and featured the songs "God's Grace" and the cover song "Oh! Mary Don't You Weep" and was later certified gold. In 1999, Terri Brown left the group and was replaced by singer Adrian Anderson. During that year, the group recorded and released their second album, Spiritual Love, which became the group's second No. 1 album on the Top Gospel charts and contained the singles "Put Your Hands" and "My Body". In 2002, the group released their third album The Kiss, which debuted at No. 2 on the Top Gospel charts.
In 2007, the group left GospoCentric Records and signed a record deal with Spirit Rising Music and released their fourth album T57, which featured the top ten gospel single "Listen" and charted at No. 2 on the Top Gospel charts, No. 5 on the Top Christian charts, and No. 12 on the Top R&B charts.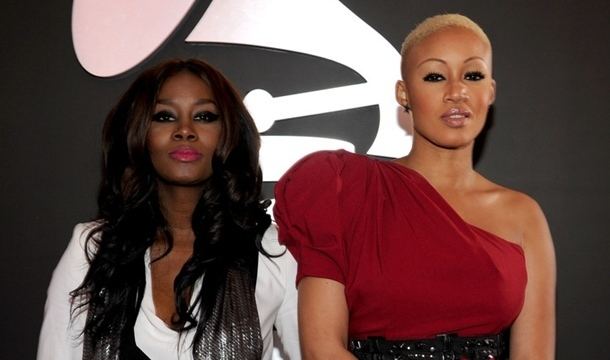 Trin i tee 5 7 i love the lord
Origins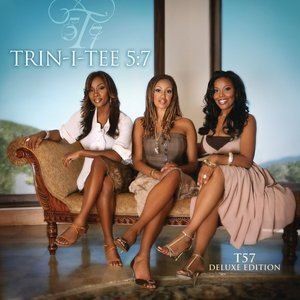 The New Orleans-based gospel group composed of elementary school friends Angel Taylor, Chanelle Haynes, and Terri Brown, was brought to the attention of gospel label GospoCentric Records by their manager Kenneth Grant. Label owner Viki Mack Lataillade pictured them crossing over to urban market as her flagship artist Kirk Franklin had four years before. "A great deal of attention was put into their imaging because there's a fine line you have to walk with female talent with relation to church and secular audiences as well," Lataillade told Billboard magazine in 1998.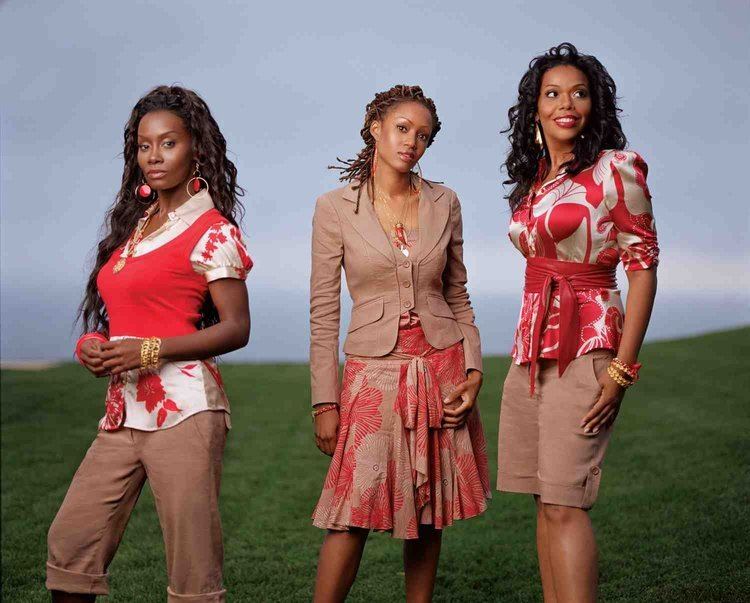 The label named the group Trin-i-tee 5:7 based on 1 John 5:7 biblical scripture that refers to the Trinity.
1998–2000: Trin-i-tee 5:7 and Spiritual Love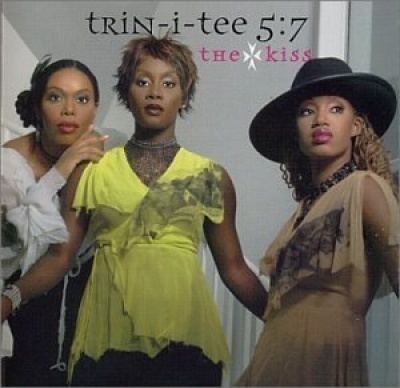 The group's self titled debut album was released in 1998 with production credits including R. Kelly and T.D Jakes. With preorders of 100,000 copies and an aggressive urban marketing campaign, the project debuted at No. 3 on the gospel charts and eventually stepped up to the top slot. It also reached the R&B Top 20 charts and was eventually certified gold. The album created three gospel radio hits in "You Can Always Call His Name," "Mary Don't You Weep" and "God's Grace." The CD would go on to spend 7 weeks at No. 1 on Billboard's Top Gospel Album chart, over 30 weeks in the Top on Billboard's Contemporary Christian chart, and almost 50 weeks on Billboard's Top R&B Albums chart.
In mid-1999, as they were about to finish recording their second album, Terri Brown left the group to focus more on her family, and was quickly replaced by the group's make up artist Adrian Anderson.
On December 28, 1999 the group released their second album, Spiritual Love, which featured "I Promise" (featuring Crystal Lewis) and "My Body". "Our videos and our music are really different from most of what's out in the music industry today," says Angel. "We want to convey hope and positiveness and that's really who we are. The more popular we become, the more attention will be focused on our personal lives. I think the best thing we can do is show the world what Christianity is all about through the way we live our own lives."
The album featured collaborations with gospel artists such as Kirk Franklin, Tramaine Hawkins, Crystal Lewis, and Natalie Wilson (founder of the S.O.P Chorale).
2002–2003: The Kiss
By the time the group's The Kiss was released in 2002, they were having problems with GospoCentric. The urban radio track "Holla" didn't get the urban radio push they felt the song merited and failed to make it on the R&B Charts. During that period Kenneth Grant left his post as the group's manager, and they sought to be released from their recording contract, but the label refused.
R&B star Brandy's mother and manager, Sonja Norwood, took over management and brought the group to a higher level of mainstream respect by booking them on major non-gospel television shows. However, she eventually turned the management over to Beyoncé's father and manager, Mathew Knowles.
2004–2010: T57
After a lengthy hiatus, the group was finally released from GospoCentric and Knowles signed them to Spirit Rising, the gospel music division of his Music World Entertainment record label. In 2007, GospoCentric released their first greatest hits album Holla: The Best of Trin-i-tee 5:7. Their fourth studio album T57 was released the same year. T57 charted at No. 2 on the Gospel charts and #102 on the Billboard 200. The lead single, "Listen" charted at No. 9 on the U.S. Gospel charts. The group later embarked on their The Sisters In Spirit tour. In September 2008, a deluxe edition of T57 was released featuring three additional songs including the single "Get Away" which the group performed at BET's annual Celebration of Gospel. The album won two Dove Awards and was nominated for a Grammy Award.
After the release of T57, the group began doing individual projects. Chanelle pursued an acting career. Angel Taylor became the co-host for the short-lived BET's 106 & Gospel, which premiered January 11, 2009 and lasted for only one season. Adrian Anderson along with Soulfruit appeared on Spirit Rising's Pastor Rudy Experience album. Adrian also launched her own beauty line.
They released their first Christmas album, Love, Peace, Joy at Christmas, on October 26, 2009.
2011–2012: From a trio to a duo
In 2011, Trin-i-tee 5:7 announced their transition from a trio to a duo. Chanelle Haynes and Angel Taylor moved forward as a duo and Adrian Anderson pursued other career opportunities. "The evolution of Trinitee 5:7 has come with many beautiful seasons, and great accomplishments," said Taylor and Haynes. "We've been tremendously blessed to have been given the opportunity to inspire so many through our music. A new season has come upon us, and we realize by embracing this change, the best is yet to come." Their sixth studio album, Angel and Chanelle, was released on May 31, 2011 and peaked at No. 1 on Billboard Gospel Albums, No. 2 on Billboard R&B/Hip Hop Albums, and No. 16 Billboard 200 charts, respectively. Its lead single, "Over & Over", featured gospel songwriter PJ Morton and peaked at No. 2 on the Billboard Gospel Songs chart.
2013–present: Disbandment and solo projects
In 2013, Trin-i-tee 5:7 disbanded and began recording solo albums. In late 2013, Chanel released her first solo single Believe. In February 2014, Angel released two singles: "Weak" and "Still God". In July 2014, Chanel released her first album Trin-i-tee 5:7: According to Chanel. Angel will also be releasing her extended play Love Angel in the summer of 2014.
Style
Trin-i-tee 5:7's style rests with their group vocal, image, and songs. Vocally, the heavy contrast between Chanelle's deep, almost androgynous contralto, and Angel's high-pitched, distinctive soprano is one of the centers to their style. Musically, the group has been consistent with using R&B-styled songs and lyrics that discuss their lives as Christian women, as opposed to the typical subject matter found in various religious music, which has brought them some controversy in the gospel music industry, as well as in the religion all together. However, they are most recognized and often criticized for their style choices in fashion and clothing, choosing a more modern, feminist style of dress, which some audiences find inappropriate attire for Christian musicians.
Philanthropy
Following Hurricane Katrina, Trin-i-tee 5:7 formed the Trin-i-tee 5:7 Ambassador of Hope and Triumph Campaign. The group has taken the campaign to New Orleans, offering help to those affected by the hurricane. They have also visited Mississippi. In 2008, Trin-i-tee 5:7 took the campaign to Sacramento and Los Angeles, California, and Houston, Texas.
Personal lives
Chanelle Haynes dated Lamman Rucker from the soap opera As the World Turns.
Discography
1998: Trin-i-tee 5:7
1999: Spiritual Love
2002: The Kiss
2007: T57
2009: Love, Peace, Joy at Christmas
2011: Angel & Chanelle
Awards and nominations
BET Award
Best Gospel Artist (2008) – Nominated
Best Gospel Artist (2009) – Nominated
Dove Award
Urban Recorded Song of the Year (2008) "Listen" – Won
Urban Album of The Year (2008) "T57" – Won
Grammy Award
Best Contemporary R&B Gospel Album (2003) "The Kiss" – Nominated
Best Contemporary R&B Gospel Album (2008) "T57" – Nominated
Songs
God's GraceAngel & Chanelle · 2011
There He IsSpiritual Love · 1999
Bring Your PraiseAngel & Chanelle · 2011

References
Trin-i-tee 5:7 Wikipedia
(Text) CC BY-SA