Education

Campbell Hall School

Relatives

Elle Fanning (sister)

Alma mater

New York University




Years active

1999–present


Full Name

Hannah Dakota Fanning

Born

February 23, 1994 (age 21) (

1994-02-23

)

Conyers, Georgia, U.S.

Role

Actress · dakota-fanning.org

Parents

Steven Fanning, Heather Joy Arrington

Aunts

Jill Arrington, Gail Fanning, Carolyn Fanning, Susanne Fanning, Linda Fanning, Laura Fanning

Movies

The Twilight Saga: Ne, War of the Worlds, I Am Sam, Very Good Girls, The Runaways




Similar People

Elle Fanning, Dakota Johnson, Kristen Stewart, Chloe Grace Moretz, Heather Joy Arrington




Profiles



The benefactor official trailer 1 2015 dakota fanning richard gere movie hd
Hannah Dakota Fanning (born February 23, 1994) is an American actress and model. She rose to prominence at age seven for her performance as Lucy Dawson in the drama film I Am Sam (2001), for which she was nominated for a Screen Actors Guild Award at age eight, making her the youngest nominee in history. Thereafter, Fanning received additional recognition for appearances in the films Uptown Girls (2003), The Cat in the Hat (2003), Man on Fire (2004), War of the Worlds (2005), Dreamer (2005), and Charlotte's Web (2006).
Contents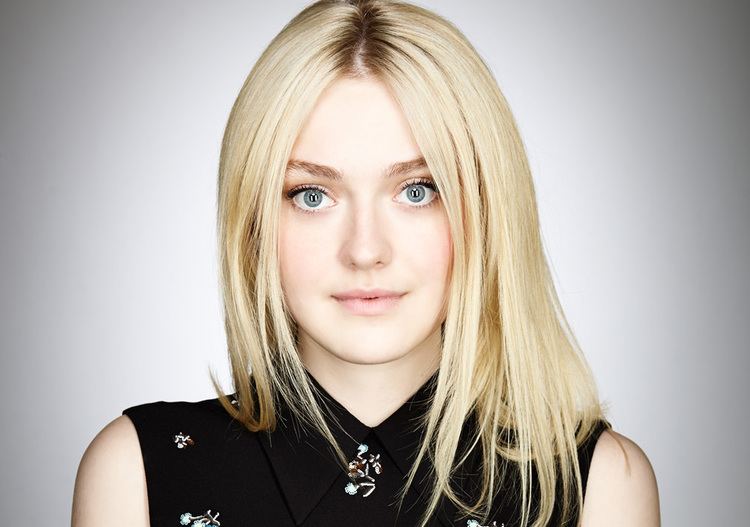 Fanning then began to transition to more adult roles with Hounddog (2007) and The Secret Life of Bees (2008). Her recent film roles have included the eponymous character in Coraline (2009), Cherie Currie in The Runaways (2010), Annie James in The Motel Life (2013), and Jane in The Twilight Saga (2009–12).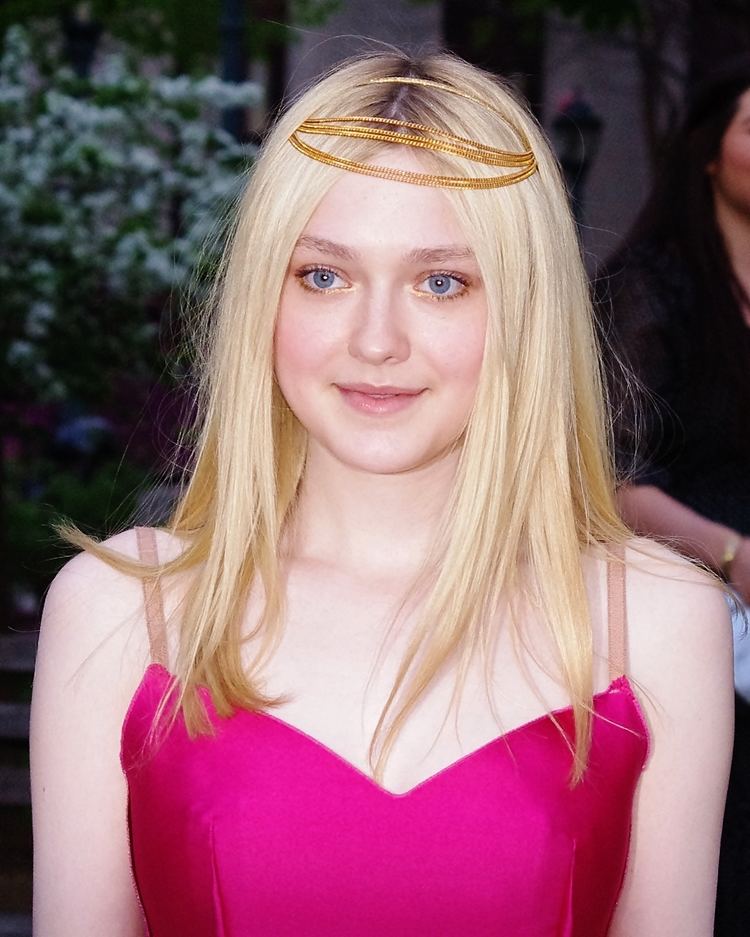 Although the focus of Fanning's career is acting, she also has fashion-related jobs. Her debut in modeling came in 2009 when she made the cover of various magazines like Elle, Vanity Fair, and Cosmopolitan, among others. She also appeared in the fashion week in New York in 2014 and at the opening ceremony of Fashion Week New York S/S 2015.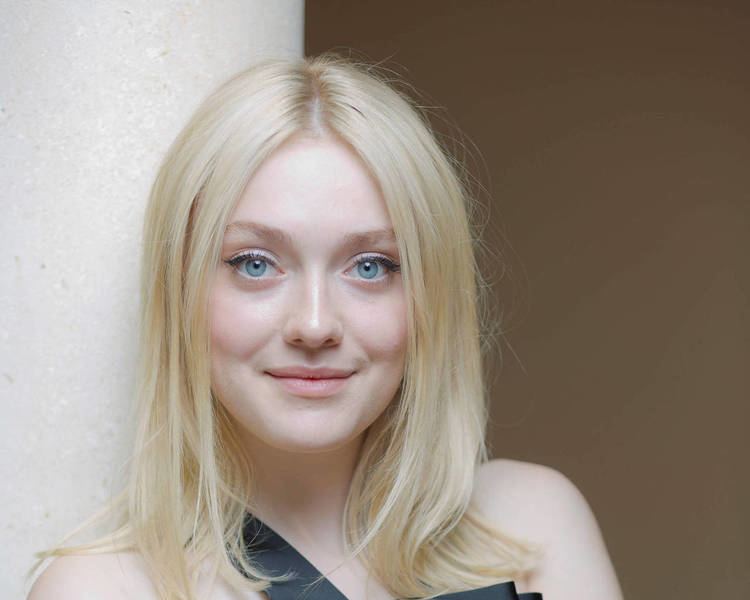 Every secret thing official trailer 1 2015 diane lane dakota fanning elizabeth banks movie hd
Early life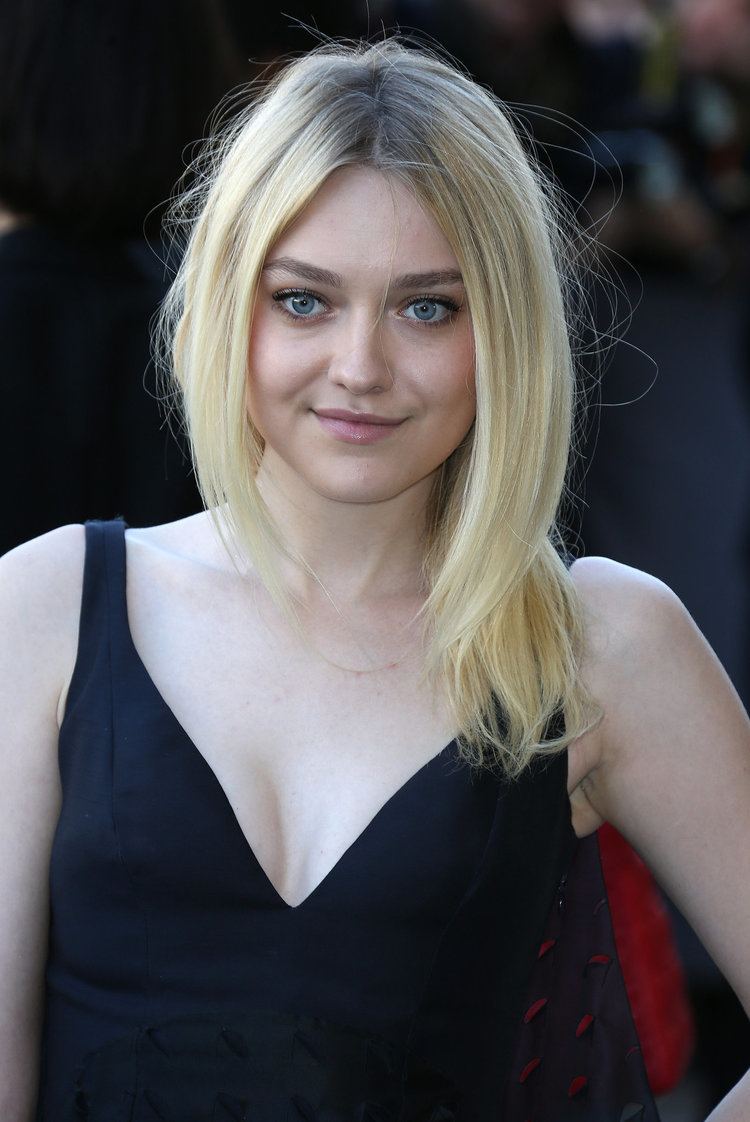 Fanning was born in Conyers, Georgia. She attended Montessori School of Covington. Her mother, Heather Joy (née Arrington), played tennis professionally, and her father, Steven J. Fanning, played minor league baseball and now works as an electronics salesman in Los Angeles, California. Her maternal grandfather is former American football player Rick Arrington, and her aunt is former ESPN reporter Jill Arrington. Dakota is the older sister of Elle Fanning, also an actress.
1999–2003
When Fanning was a small child, she was an actress at the Towne Lake Arts Center in Woodstock, Georgia, starring in small plays, then in 1999, Fanning began acting at the age of five after appearing on a Tide commercial. Her first significant acting job was a guest role in the NBC prime-time drama ER, which remains one of her favorite roles:
"I played a car accident victim who has leukemia. I got to wear a neck brace and nose tubes for the two days I worked."
Fanning subsequently had several guest roles on television series, including CSI: Crime Scene Investigation, The Practice, and Spin City. She also portrayed the title characters of Ally McBeal and The Ellen Show as young girls.
In 2001, Fanning was chosen to star opposite Sean Penn in the movie I Am Sam, the story of a mentally challenged man who fights for the custody of his daughter (played by Fanning). Her role in the film made Fanning the youngest person ever to be nominated for a Screen Actors Guild Award, being seven years of age at the time. She also won the Best Young Actor/Actress award from the Broadcast Film Critics Association for her performance.
In 2002, director Steven Spielberg cast Fanning in the lead child role of Allison "Allie" Clarke/Keys in the science fiction miniseries Taken. By this time, she had received positive notices by several film critics, including Tom Shales of The Washington Post, who wrote that Fanning "has the perfect sort of otherworldly look about her, an enchanting young actress called upon ... to carry a great weight."
In the same year, Fanning appeared in three films: as a kidnap victim who proves to be more than her abductors bargained for in Trapped, as the young version of Reese Witherspoon's character in Sweet Home Alabama, and as Katie in the movie Hansel and Gretel.
A year later, she starred in two prominent films: playing the uptight child to an immature nanny played by Brittany Murphy in Uptown Girls, and as Sally in The Cat in the Hat. In addition, Fanning did voice-over work for four animated projects during this period, including voicing Satsuki in Disney's English language release of My Neighbor Totoro, a little girl in the Fox series Family Guy, and a young Wonder Woman in the episode "Kids Stuff" from Cartoon Network's Justice League Unlimited.
In 2004, she made an appearance on season ten of the television series Friends, playing the role of Mackenzie, a young girl who is moving out of the house Monica and Chandler are buying.
2004–2007
In 2004, Fanning appeared in Man on Fire as Pita, a nine-year-old who wins over the heart of a retired mercenary (Denzel Washington) hired to protect her from kidnappers. Roger Ebert wrote that Fanning "is a pro at only ten years old, and creates a heart-winning character."
Hide and Seek was her first release in 2005, opposite Robert De Niro. The film was generally panned, and critic Chuck Wilson called it "a fascinating meeting of equals – if the child star [Fanning] challenged the master [De Niro] to a game of stare-down, the legend might very well blink first."
Fanning voiced Lilo Pelekai (taking over for Daveigh Chase) in the direct-to-video film Lilo & Stitch 2: Stitch Has a Glitch. She also had a small part in the Rodrigo García film Nine Lives (released in October 2005), in which she shared an unbroken nine-minute scene with actress Glenn Close, who had her own praise for Fanning: "She's definitely an old soul. She's one of those gifted people that come along every now and then." Fanning also recorded voice work for Coraline during this time.
Fanning completed filming on Dreamer: Inspired by a True Story (opposite Kurt Russell) in late October 2004.
Kris Kristofferson, who plays her character's grandfather in the film, said that she is like Bette Davis reincarnated. While promoting her role in Dreamer, Fanning became a registered member of Girl Scouts of the USA at a special ceremony, which was followed by a screening of the film for members of the Girl Scouts of the San Fernando Valley Council.
Fanning then went on to star in War of the Worlds, starring alongside Tom Cruise. Released in reverse order (War in June 2005 and Dreamer in the following October), both films were a critical success. War director Steven Spielberg praised "how quickly she understands the situation in a sequence, how quickly she sizes it up, measures it up and how she would really react in a real situation."
Fanning moved straight to another film without a break: Charlotte's Web, which she finished filming in May 2005 in Australia, and premiered on December 15, 2006.
During the summer of 2006, Fanning worked on the film Hounddog, described in press reports as a "dark story of abuse, violence, and Elvis Presley adulation in the rural South." Fanning's parents have been criticized for allowing her to film a scene in which her character is raped. However, Fanning defended the film by saying to Reuters, "It's not really happening. It's a movie, and it's called acting."
Although the film was a failure both at the box office and with critics, Fanning's performance was praised by Roger Ebert, who compared her to Jodie Foster in Taxi Driver.
In the same year, at the age of twelve, she was invited to join the Academy of Motion Picture Arts and Sciences, becoming the youngest member in the Academy's history. Later that year, she was ranked 4th in Forbes list of "Top-Earning Stars Aged Under 21", having earned an estimated $4 million in 2006.
In the spring of 2007, she filmed Fragments – Winged Creatures alongside Kate Beckinsale, Guy Pearce, Josh Hutcherson, and Academy Award winners Forest Whitaker and Jennifer Hudson. She plays Anne Hagen, a girl who witnesses her father's murder and who turns to religion in the aftermath. In July, Fanning appeared on a short film titled Cutlass, one of Glamour's "Reel Moments" based on readers' personal essays. Cutlass was directed by Kate Hudson.
From September to the end of the year, Fanning filmed Push, which centers on a group of young American expatriates with telekinetic and clairvoyant abilities who hide from the Division (a U.S. government agency) in Hong Kong and band together to try to escape the control of the division. Fanning played Cassie Holmes, a 13-year-old psychic.
2008 – 2011
In January 2008, Fanning began filming the film adaptation of The Secret Life of Bees, a novel by Sue Monk Kidd. Set in South Carolina in 1964, the story centers on Lily Owens (Fanning), who escapes her lonely life and troubled relationship with her father by running away with her caregiver and only friend (played by Jennifer Hudson) to a South Carolina town where they are taken in by an eccentric trio of beekeeping sisters (played by Queen Latifah, Sophie Okonedo, and Alicia Keys).
Her films Coraline and Push were released on the same day, February 6, 2009.
In March 2008, upon the original creation of the film adaptation Dakota and Elle Fanning were cast to play Kate and Anna respectively in the film My Sister's Keeper. However, when Dakota heard that she would be required to shave her head for the role, she dropped out of the film as then did Elle. The two sisters were replaced; Abigail Breslin took on the lead role as Anna Fitzgerald, and Sofia Vassilieva was cast as Kate Fitzgerald.
Fanning played Jane, a member of the Volturi Guard, in New Moon and reprised the role in Eclipse, based on novels by Stephenie Meyer. New Moon was released on November 20, 2009, and Eclipse was released on the following June. On in March 2009, she was ranked number three on the list of Forbes' Most Valuable Young Stars after having earned an estimated $14 million.
In 2010, she starred in the film The Runaways, alongside Kristen Stewart, Stella Maeve, and Scout Taylor-Compton, where she played Cherie Currie, the lead singer of the band. Then from the end of the year until early 2011, Fanning filmed Breaking Dawn, reprising the role of Jane.
Fanning's voice was heard in Rise, a documentary film commissioned by U.S. Figure Skating to mark the fiftieth anniversary of the crash of Sabena Flight 548 which resulted in the loss of the entire American team and subsequent cancellation of the 1961 World Figure Skating Championships. She read a poem written by U.S. national champion Laurence Owen (who died in the crash) that was said to be an eerie premonition of the afterlife.
During the summer of 2011, she played Tessa in Now Is Good. Fanning also became the face of Marc Jacobs' Oh, Lola! perfume campaign, but the ad was banned in the UK as the Advertising Standards Authority judged that "the ad could be seen to sexualize a child."
In 2011, she played Annie James in The Motel Life, which was released on November 8, 2013. In the fall of 2011, Fanning played the starring role in Effie Gray, directed by Richard Laxton, written and co-starred by Emma Thompson, with Greg Wise, Tom Sturridge, Robbie Coltrane, Julie Walters, Derek Jacobi and Claudia Cardinale.
2012 – present
In August 2012, she signed to play the lead role of a wealthy financial eco-terrorist, Dena Brauer, who finances a plan, in a thriller film Night Moves opposite actors Jesse Eisenberg and Peter Sarsgaard. The film was directed by Kelly Reichardt. Night Moves tells the story of three Eco-terrorists who work at an organic farm and collaborate on a plot to blow up a hydroelectric dam.
In January 2013, she was cast as Beverly Aadland in the Errol Flynn biopic The Last of Robin Hood. Later that year in September, Fanning was cast as Olivia in Franny. In November, she was cast in Viena and the Fantomes as Viena; about a roadie traveling across America with a punk rock band in the 1980s. The film is set to be released in 2015.
In February 2014, she recorded a voice role for the animated movie Yellowbird.
In May 2015, Every Secret Thing, based on the 2004 novel by Laura Lippman, co-starring Diane Lane, Elizabeth Banks, Danielle Macdonald, Colin Donnell and Nate Parker was released in the U.S.
Also in 2015, Martin Koolhoven confirmed that Jack Roth joined the cast of the film Brimstone. In June 2015, The Hollywood Reporter confirmed that Fanning and Kit Harington had replaced Mia Wasikowska and Robert Pattinson in the film, respectively. The set of primary recording began June 15 and will be held in Romania, Spain, and Germany.
In July 2016, it was announced Fanning was cast in a film adaptation of The Bell Jar as Esther Greenwood. Kirsten Dunst is directing the movie.
In October 2016, it was announced that Fanning had joined the cast of Ocean's Eight, set to be released in 2018.
Personal life
In June 2011, Fanning graduated from Campbell Hall School in Studio City, California, where she participated on the varsity spirit cheerleading squad and was voted homecoming queen. From 2011 to 2014, she attended the Gallatin School of Individualized Study at New York University, where she majored in women's studies, with a focus on the portrayal of women in film and culture.
In January 2012, it was reported that Fanning signed to be represented by WME (William Morris Endeavor), thus ending a decade-long association with Osbrink Talent Agency. In April 2014, it was announced that Fanning switched agencies again and is now represented by CAA.
Filmography
Actress
-
The Nightingale (pre-production)
as
Vianne
2024
The Watchers (pre-production)
as
Mina
-
The Perfect Couple (TV Mini Series) (filming)
as
Abby Winbury
- Episode #1.5
- Episode #1.4
- Episode #1.6
- Episode #1.3
- Episode #1.1 - Abby Winbury
- Episode #1.2
2023
The Equalizer 3 (post-production)
-
Rodham (TV Series) (announced)
as
Hillary Clinton
- Episode #1.1 - Hillary Clinton
2023
Ripley (TV Mini Series)
as
Marge Sherwood
- 1 (2023) - Marge Sherwood
- Episode #1.7 - Marge Sherwood
- Episode #1.6 - Marge Sherwood
- Episode #1.5 - Marge Sherwood
- Episode #1.4 - Marge Sherwood
- Episode #1.3 - Marge Sherwood
- Episode #1.2 - Marge Sherwood
- Episode #1.1 - Marge Sherwood
2022
The First Lady (TV Series)
as
Susan Elizabeth Ford
- Victory Dance (2022) - Susan Elizabeth Ford
- Rift (2022) - Susan Elizabeth Ford
- Punch Perfect (2022) - Susan Elizabeth Ford
- Nadir (2022) - Susan Elizabeth Ford
- Shout Out (2022) - Susan Elizabeth Ford
- See Saw (2022) - Susan Elizabeth Ford
- Cracked Pot (2022) - Susan Elizabeth Ford (credit only)
- Please Allow Me (2022) - Susan Elizabeth Ford (credit only)
- Voices Carry (2022) - Susan Elizabeth Ford (credit only)
- That White House (2022) - Susan Elizabeth Ford
2018
Gen: Lock (TV Series)
as
Miranda Worth
- Touch What's in Front of You (2021) - Miranda Worth (voice)
- Twilight (2021) - Miranda Worth (voice)
- The Third Way (2021) - Miranda Worth (voice)
- The Grand Guignol (2021) - Miranda Worth (voice)
- Together. Together. (2021) - Miranda Worth (voice)
- Buried Pain Grows Poison Trees (2021) - Miranda Worth (voice)
- The First Strike (2021) - Miranda Worth (voice, credit only)
- When The Leaves Began To Turn (2021) - Miranda Worth (voice)
- Identity Crisis (2019) - Miranda Worth (voice)
- The Only Me I Know (2019) - Miranda Worth (voice)
- The Best Defense (2019) - Miranda Worth (voice)
- Training Daze (2019) - Miranda Worth (voice)
- Second Birthday (2019) - Miranda Worth (voice)
- There's Always Tomorrow (2019) - Miranda Worth (voice)
- The Pilot (2018) - Miranda Worth (voice)
2018
The Alienist (TV Series)
as
Sara Howard
- Angel of Darkness: Better Angels (2020) - Sara Howard
- Angel of Darkness: Last Exit to Brooklyn (2020) - Sara Howard
- Angel of Darkness: Memento Mori (2020) - Sara Howard
- Angel of Darkness: Belly of the Beast (2020) - Sara Howard
- Angel of Darkness: Gilded Cage (2020) - Sara Howard
- Angel of Darkness: Labyrinth (2020) - Sara Howard
- Angel of Darkness: Ex Ore Infantium (2020) - Sara Howard
- Angel of Darkness: Something Wicked (2020) - Sara Howard
- Castle in the Sky (2018) - Sara Howard
- Requiem (2018) - Sara Howard
- Psychopathia Sexualis (2018) - Sara Howard
- Many Sainted Men (2018) - Sara Howard
- Ascension (2018) - Sara Howard
- Hildebrandt's Starling (2018) - Sara Howard
- These Bloody Thoughts (2018) - Sara Howard
- Silver Smile (2018) - Sara Howard
- A Fruitful Partnership (2018) - Sara Howard
- The Boy on the Bridge (2018) - Sara Howard
2020
Viena and the Fantomes
as
Viena
2019
Sweetness in the Belly
as
Lily Mitchell Abdal
2019
Once Upon a Time in Hollywood
as
Squeaky Fromme
2018
Ocean's Eight
as
Penelope Stern
2017
Oats Studios (TV Mini Series short)
as
Barklay
- Zygote (2017) - Barklay
2017
Zygote (Short)
as
Barklay
2016
The Escape (Short)
as
Lily
2016
American Pastoral
as
Merry Levov
2014
Yellowbird
as
Delf (English version, voice)
2014
Every Secret Thing
as
Ronnie Fuller
2013
The Last of Robin Hood
as
Beverly Aadland
2012
The Motel Life
as
Annie James
2012
The Twilight Saga: Breaking Dawn - Part 2
as
Jane
2012
Celia (Short)
as
Hannah Jones
2012
Now Is Good
as
Tessa Scott
2010
The Twilight Saga: Eclipse
as
Jane
2010
The Runaways
as
Cherie Currie
2009
The Twilight Saga: New Moon
as
Jane
2009
Coraline
as
Coraline Jones (voice)
2009
Coraline (Video Game)
as
Coraline Jones (voice)
2008
The Secret Life of Bees
as
Lily Owens
2008
Winged Creatures
as
Anne Hagen
2006
Charlotte's Web
as
Fern Arable
2005
Lilo & Stitch 2: Stitch Has a Glitch (Video)
as
Lilo Pelekai (voice)
2005
War of the Worlds
as
Rachel Ferrier
2005
Hide and Seek
as
Emily Callaway
2004
Justice League Unlimited (TV Series)
as
Young Wonder Woman
- Kids' Stuff (2004) - Young Wonder Woman (voice)
2004
Man on Fire
as
Lupita Ramos
2004
Friends (TV Series)
as
Mackenzie
- The One with Princess Consuela (2004) - Mackenzie
2003
Kim Possible: A Sitch in Time (TV Movie)
as
Preschool Kim (voice)
2003
The Cat in the Hat
as
Sally
2003
Lloyd in Space (TV Series)
- Halloween Scary Fun Action Plan (2003) - (voice)
2002
Rufus Wainwright: Across the Universe (Music Video short)
as
Lucy Diamond Dawson
2002
Taken (TV Mini Series)
as
Allie Keys
- Taken (2002) - Allie Keys
- John (2002) - Allie Keys
- Dropping the Dishes (2002) - Allie Keys
- God's Equation (2002) - Allie Keys
- Charlie and Lisa (2002) - Allie Keys (voice)
- Maintenance (2002) - Allie Keys (voice)
- Acid Tests (2002) - Allie Keys (voice)
- High Hopes (2002) - Allie Keys (voice)
- Jacob and Jesse (2002) - Allie Keys (voice)
- Beyond the Sky (2002) - Allie Keys (voice)
2002
Sweet Home Alabama
as
Young Melanie
2001
Father Xmas (Short)
as
Clairee
2001
The Ellen Show (TV Series)
as
Young Ellen
- Missing the Bus (2001) - Young Ellen
2001
Family Guy (TV Series)
as
Little Girl
- To Love and Die in Dixie (2001) - Little Girl (voice)
2001
Tomcats
as
Little Girl in Park
2001
The Fighting Fitzgeralds (TV Series)
as
Marie
- Pilot (2001) - Marie
2001
Malcolm in the Middle (TV Series)
as
Emily
- New Neighbors (2001) - Emily
2000
Spin City (TV Series)
as
Cindy
- Toy Story (2000) - Cindy
2000
The Practice (TV Series)
as
Alessa Engel
- The Deal (2000) - Alessa Engel
2000
CSI: Crime Scene Investigation (TV Series)
as
Brenda Collins
- Blood Drops (2000) - Brenda Collins
2000
Strong Medicine (TV Series)
as
Edie's Girl
- Misconceptions (2000) - Edie's Girl
2000
Ally McBeal (TV Series)
as
5 Year Old Ally
- Ally McBeal: The Musical, Almost (2000) - 5 Year Old Ally
2000
ER (TV Series)
as
Delia Chadsey
- The Fastest Year (2000) - Delia Chadsey
1988
My Neighbor Totoro
as
Satsuki (2005 Disney version) (English version, voice)
Producer
2020
Last Looks (TV Series documentary short) (executive producer - 18 episodes)
- Mysterious Fall of The Russian Rapunzel - Part 3 (2020) - (executive producer)
- Mysterious Fall of The Russian Rapunzel - Part 2 (2020) - (executive producer)
- Mysterious Fall of The Russian Rapunzel - Part 1 (2020) - (executive producer)
- Sylvie Cachay: Slaying at The Soho House - Part 3 (2020) - (executive producer)
- Sylvie Cachay: Slaying at The Soho House - Part 2 (2020) - (executive producer)
- Sylvie Cachay: Slaying at The Soho House - Part 1 (2020) - (executive producer)
- Life & Death In Hollywood: The Vicki Morgan Story - Part 3 (2020) - (executive producer)
- Life & Death In Hollywood: The Vicki Morgan Story - Part 2 (2020) - (executive producer)
- Life & Death In Hollywood: The Vicki Morgan Story - Part 1 (2020) - (executive producer)
- Who Killed Christa Worthington? - Part 3 (2020) - (executive producer)
- Who Killed Christa Worthington? - Part 2 (2020) - (executive producer)
- Who Killed Christa Worthington? - Part 1 (2020) - (executive producer)
- Murder, Designed by Gucci - Part 3 (2020) - (executive producer)
- Murder, Designed by Gucci - Part 2 (2020) - (executive producer)
- Murder, Designed by Gucci - Part 1 (2020) - (executive producer)
- Anna Delvey, The Fake Heiress of New York - Part 3 (2020) - (executive producer)
- Anna Delvey, The Fake Heiress of New York - Part 2 (2020) - (executive producer)
- Anna Delvey, The Fake Heiress of New York - Part 1 (2020) - (executive producer)
Director
2018
Hello Apartment (Short)
Soundtrack
2013
The Last of Robin Hood (performer: "Some Say")
2010
The Runaways (performer: "Cherry Bomb", "California Paradise", "Dead End Justice", "Don't Abuse Me")
2007
Hounddog (performer: "Hound Dog", "Can't Help Falling in Love", "Heartbreak Hotel", "There Will Be Peace in the Valley for Me")
2005
War of the Worlds (performer: "Hushabye Mountain")
Writer
2018
Hello Apartment (Short) (story)
Thanks
2018
Feathers (Short) (thanks)
2018
Zoe Ball on ... (TV Series) (with thanks to - 1 episode)
- Sunday 1 (2018) - (with thanks to)
2006
Toy Mountain Christmas Special (TV Special) (special thanks)
2005
Toy Mountain Christmas Special (TV Special) (special thanks)
Self
2007
Entertainment Tonight (TV Series)
as
Self
2020
The Kelly Clarkson Show (TV Series)
as
Self - Guest / Self
- Michelle Pfeiffer/Dakota Fanning/Dule Hill/Rick Springfield (2022) - Self - Guest
- Summer Staycation #25 (2020) - Self
2019
Hollywood Insider (TV Series)
as
Self
- The Evolution of Kristen Stewart: Reshaping Her Identity, from 'Twilight' & Beyond (2021) - Self
- Tarantino Hidden in the Poster of Once Upon A Time In- Hollywood - In-Depth Analysis (2019) - Self
2020
Last Looks (TV Series documentary short)
as
Self / Self - Narrator
- Mysterious Fall of The Russian Rapunzel - Part 3 (2020) - Self (voice)
- Mysterious Fall of The Russian Rapunzel - Part 2 (2020) - Self (voice)
- Mysterious Fall of The Russian Rapunzel - Part 1 (2020) - Self (voice)
- Sylvie Cachay: Slaying at The Soho House - Part 3 (2020) - Self (voice)
- Sylvie Cachay: Slaying at The Soho House - Part 2 (2020) - Self (voice)
- Sylvie Cachay: Slaying at The Soho House - Part 1 (2020) - Self (voice)
- Life & Death In Hollywood: The Vicki Morgan Story - Part 3 (2020) - Self (voice)
- Life & Death In Hollywood: The Vicki Morgan Story - Part 2 (2020) - Self (voice)
- Life & Death In Hollywood: The Vicki Morgan Story - Part 1 (2020) - Self (voice)
- Who Killed Christa Worthington? - Part 3 (2020) - Self (voice)
- Who Killed Christa Worthington? - Part 2 (2020) - Self (voice)
- Who Killed Christa Worthington? - Part 1 (2020) - Self (voice)
- Murder, Designed by Gucci - Part 3 (2020) - Self (voice)
- Murder, Designed by Gucci - Part 2 (2020) - Self (voice)
- Murder, Designed by Gucci - Part 1 (2020) - Self (voice)
- Anna Delvey, The Fake Heiress of New York - Part 3 (2020) - Self (voice)
- Anna Delvey, The Fake Heiress of New York - Part 2 (2020) - Self (voice)
- Anna Delvey, The Fake Heiress of New York - Part 1 (2020) - Self - Narrator
2005
Live with Kelly and Mark (TV Series)
as
Self - Guest / Self
- Dakota Fanning/Tamron Hall/Michael Lomonaco (2020) - Self
- Dakota Fanning/Jennifer Ashton (2020) - Self - Guest
- Dakota Fanning/Edgar Ramirez (2018) - Self - Guest
- Guest Co-Host John Leguizamo/Matt LeBlanc/Dakota Fanning (2016) - Self - Guest
- Episode dated 4 December 2006 (2006) - Self - Guest
- Episode dated 30 June 2005 (2005) - Self - Guest
2020
The IMDb Show (TV Series)
as
Self
- Dakota Fanning Answers Fan Questions (2020) - Self
2020
AFI Movie Club (TV Series documentary)
as
Self
- Dakota Fanning announces Steel Magnolias (2020) - Self
2020
Penn & Teller: Try This at Home (TV Special)
as
Self
2020
The 26th Annual Screen Actors Guild Awards (TV Special)
as
Self - Nominee & Presenter
2020
2020 Golden Globe Awards (TV Special)
as
Self - Presenter
2019
The Heller Awards (TV Special)
as
Self - Presenter
2018
The 70th Primetime Emmy Awards (TV Special)
as
Self
2018
Variety Studio: Actors on Actors (TV Series)
as
Self
- Episode #8.1 (2018) - Self
2018
Ok! TV (TV Series)
as
Self
- Episode #3.194 (2018) - Self
2018
Zoe Ball on ... (TV Series)
as
Self - Interviewee
- Sunday 1 (2018) - Self - Interviewee
2018
The One Show (TV Series)
as
Self
- Episode dated 28 March 2018 (2018) - Self
2003
Today (TV Series)
as
Self - Guest
- Episode dated 26 March 2018 (2018) - Self - Guest
- Episode dated 29 June 2005 (2005) - Self - Guest
- Episode dated 14 November 2003 (2003) - Self - Guest
- Episode dated 21 January 2003 (2003) - Self - Guest
2016
The Late Late Show with James Corden (TV Series)
as
Self / Self - Guest
- Dakota Fanning/Will Forte/Iggy Azalea (2018) - Self
- Dakota Fanning/John Stamos/Shaquille O'Neal (2016) - Self - Guest
- Dakota Fanning/Jamie Bell/T-Pain - Self
2018
Watch What Happens Live with Andy Cohen (Podcast Series)
as
Self - Guest
- Dakota Fanning & Carson Kressley - 01/30/18 (2018) - Self - Guest
2015
Watch What Happens Live with Andy Cohen (TV Series)
as
Self
- Dakota Fanning & Carson Kressley (2018) - Self
- Dakota Fanning & Justin Hartley (2016) - Self
- Lisa Rinna & Dakota Fanning (2015) - Self
2018
Late Night with Seth Meyers (TV Series)
as
Self - Guest
- Willem Dafoe/Dakota Fanning/Amirah Kassem (2018) - Self - Guest
2018
24th Annual Screen Actors Guild Awards (TV Special)
as
Self - Presenter
2018
E! Live from the Red Carpet (TV Series)
as
Self
- The 2018 Screen Actors Guild Awards (2018) - Self
2016
The Tonight Show Starring Jimmy Fallon (TV Series)
as
Self - Guest
- Trevor Noah/Dakota Fanning/Jeff Dye (2018) - Self - Guest
- Samuel L. Jackson/Dakota Fanning/Ed Sheeran (2017) - Self - Guest
- Bryan Cranston/Dakota Fanning/Barry Gibb (2016) - Self - Guest
2009
Good Morning America (TV Series)
as
Self - Guest
- Episode dated 16 January 2018 (2018) - Self - Guest
- Episode dated 2 February 2009 (2009) - Self - Guest
2018
Red Carpet Report (TV Series short)
as
Self
- Premiere of "The Alienist" (2018) - Self
2017
Birthday Stories with Lynn Hirschberg (TV Series short)
as
Self
- Dakota Fanning's Favorite Birthday (2017) - Self
2017
American Pastoral: Adapting an American Classic (Video documentary short)
as
Self
2017
Making the American Dream (Video documentary short)
as
Self
2009
Made in Hollywood (TV Series)
as
Self
- Inferno/American Pastoral (2016) - Self
- Episode #5.30 (2010) - Self
- Episode #5.20 (2010) - Self
- Episode #5.8 (2009) - Self
2005
The View (TV Series)
as
Self - Guest
- Ewan McGregor & Dakota Fanning (2016) - Self - Guest
- Guest Co-Hostess Bevy Smith/Dakota Fanning/Jonathan Scott/Chris Powell (2014) - Self - Guest
- Episode dated 8 December 2006 (2006) - Self - Guest
- Episode dated 1 July 2005 (2005) - Self - Guest
2016
Harry (TV Series)
as
Self - Guest
- "Gotham" Star Michael Chiklis/Actress Dakota Fanning/Outrageous Halloween Costumes/Harry Tries Week! (2016) - Self - Guest
2016
Sidewalks Entertainment (TV Series)
as
Self - Guest
- Ewan and Dakota (2016) - Self - Guest
2016
American Pastoral: Fimmaker Q&A (Video short)
as
Self
2014
Effie Gray: Interview with Dakota Fanning (Video documentary short)
as
Self / Effie Gray
2012
AFI Life Achievement Award (TV Series)
as
Self
- AFI Life Achievement Award: A Tribute to Shirley MacLaine (2012) - Self
2003
The Oprah Winfrey Show (TV Series)
as
Self - Guest
- Oprah's Farewell Spectacular: Part 1 (2011) - Self - Guest
- Episode dated 13 May 2010 (2010) - Self - Guest
- Episode dated 23 April 2010 (2010) - Self - Guest
- Episode dated 28 November 2006 (2006) - Self - Guest
- Episode dated 28 October 2003 (2003) - Self - Guest
- Episode dated 24 October 2003 (2003) - Self - Guest
2011
Rise (Documentary)
as
Laurence Owen
2010
2010 Britannia Awards (TV Special)
as
Self
2010
Stand Up to Cancer (TV Special)
as
Self
2010
Jimmy Kimmel Live! (TV Series)
as
Self - Guest
- Episode #8.171 (2010) - Self - Guest
- The Twilight Saga: Total Eclipse of the Heart (2010) - Self - Guest
2002
The Tonight Show with Jay Leno (TV Series)
as
Self - Guest
2010
Mark at the Movies (TV Series)
as
Self
- Episode #1.28 (2010) - Self
2010
Late Night with Jimmy Fallon (TV Series)
as
Self - Guest
- Episode dated 17 March 2010 (2010) - Self - Guest
2010
The 82nd Annual Academy Awards (TV Special)
as
Coraline (voice)
2010
My Neighbor Totoro: Behind the Microphone (Video short)
as
Self
2010
Made in Hollywood: Teen Edition (TV Series short)
as
Self
- Teen Acting Careers (2010) - Self
- Teen Acting Careers with 'Greek' - Self
2009
Boogie (TV Series)
as
Self
- Episode dated 28 November 2009 (2009) - Self
2008
Up Close with Carrie Keagan (TV Series)
as
Self - Guest
- Episode dated 20 November 2009 (2009) - Self - Guest
- Episode dated 16 November 2009 (2009) - Self - Guest
- Episode dated 16 October 2008 (2008) - Self - Guest
2009
The Jay Leno Show (TV Series)
as
Self - Guest
- Episode #1.49 (2009) - Self - Guest
2003
The Ellen DeGeneres Show (TV Series)
as
Self - Guest / Self
- Episode #7.51 (2009) - Self
- Episode #6.30 (2008) - Self - Guest
- Episode #6.28 (2008) - Self - Guest
- Episode #4.78 (2006) - Self - Guest
- Episode #3.34 (2005) - Self - Guest
- Episode #1.147 (2004) - Self - Guest
- Kevin James, Dakota Fanning (2003) - Self - Guest
2009
Coraline: Creepy Coraline (Video short)
as
Self
2009
Coraline: The Making of 'Coraline' (Video documentary short)
as
Self
2009
Coraline: U-Control Picture in Picture (Video)
as
Self
2009
Coraline: Voicing the Characters (Video short)
as
Self
2009
Nickelodeon Kids' Choice Awards 2009 (TV Special)
as
Self
2009
The 40th NAACP Image Awards (TV Special)
as
Self
2003
Late Show with David Letterman (TV Series)
as
Self - Guest
- Episode #16.86 (2009) - Self - Guest
- Tom Brokaw/Dakota Fanning (2005) - Self - Guest
- Episode dated 18 November 2003 (2003) - Self - Guest
- Dakota Fanning/Rocco DiSpirito/Wicked (2003) - Self - Guest
2009
The 14th Annual Critics' Choice Awards (TV Special)
as
Self - Presenter
2009
The 35th Annual People's Choice Awards (TV Special)
as
Self
2008
Stand Up to Cancer (TV Special)
as
Self
2008
Teen Idol Countdown (TV Movie documentary)
as
Self
2007
2007 Camie Awards (TV Special)
as
Self
2007
Charlotte's Web: Flacka's Pig Tales (Video short)
as
Self
2007
Charlotte's Web: Making Some Movie (Video documentary short)
as
Self
2007
Nickelodeon Kids' Choice Awards '07 (TV Special)
as
Self
2007
The 28th Annual Young Artist Awards (TV Special)
as
Self - Award Nominee
2007
The 12th Annual Critics' Choice Awards (TV Special)
as
Self - Presenter
2006
Celebrity Moments (TV Mini Series)
as
Self
- Episode dated 23 December 2006 (2006) - Self
2006
CMT Insider (TV Series)
as
Self
- Special Edition: Charlotte's Web (2006) - Self
2006
CMT Giants (TV Series)
as
Self
- Reba (2006) - Self
2006
In the Cutz (TV Series)
as
Self
- Annette Bening & Warren Beatty Get Honored by St. Johns, Chris Brown & Neo on a Soundcheck & CMT Honors Reba (2006) - Self
2005
Corazón de... (TV Series)
as
Self
- Episode dated 4 April 2006 (2006) - Self
- Episode dated 5 December 2005 (2005) - Self
- Episode dated 15 November 2005 (2005) - Self
2006
12th Annual Screen Actors Guild Awards (TV Special)
as
Self
2006
The 11th Annual Critics' Choice Awards (TV Special)
as
Self
2005
The Barbara Walters Summer Special (TV Series)
as
Self
- The 10 Most Fascinating People of 2005 (2005) - Self
2005
'War of the Worlds': Characters - The Family Unit (Video short)
as
Self
2005
'War of the Worlds': Production Diaries, West Coast - Destruction (Video documentary short)
as
Self
2005
'War of the Worlds': Production Diaries, West Coast - War (Video documentary short)
as
Self
2005
The 13th Annual Diversity Awards (TV Special)
as
Self
2005
Total Request Live (TV Series)
as
Self
- Episode dated 17 October 2005 (2005) - Self
2005
Magacine (TV Series)
as
Self
- Episode dated 16 September 2005 (2005) - Self
2005
Biography (TV Series documentary)
as
Self
- Child Stars II: Growing Up Hollywood (2005) - Self
2005
Eigo de shabera-night (TV Series)
as
Self
- Episode dated 27 July 2005 (2005) - Self
- Episode dated 6 July 2005 (2005) - Self
2005
Hide and Seek: Do You Want to Play? The Making of 'Hide and Seek' (Video documentary short)
as
Self
2005
The Early Show (TV Series)
as
Self
- Episode dated 1 July 2005 (2005) - Self
2005
War of the Worlds: UK Premiere Special (TV Movie documentary)
as
Self
2004
HBO First Look (TV Series documentary short)
as
Self
- War of the Worlds: The Final Invasion (2005) - Self
- The Making of 'Man on Fire' (2004) - Self
2005
2005 MTV Movie Awards (TV Special)
as
Self - Winner & Presenter
2005
MTV Movie Awards 2005 Pre-Show (TV Special)
as
Self
2003
Extra (TV Series)
as
Self
- Episode dated 18 April 2005 (2005) - Self
- Episode dated 15 October 2003 (2003) - Self
2005
Vengeance Is Mine: Reinventing 'Man on Fire' (Video documentary)
as
Self
2005
The 10th Annual Critics' Choice Awards (TV Special)
as
Self
2004
On-Air with Ryan Seacrest (TV Series)
as
Self - Guest
- Episode dated 30 April 2004 (2004) - Self - Guest
2004
The Making of 'Man on Fire' (TV Short documentary)
as
Self
2004
In the Realms of the Unreal (Documentary)
as
Narrator / Vivian Girls (voice)
2004
The Lowdown on Uptown (Video documentary short)
as
Self
2003
Mad TV (TV Series)
as
Self
- Don Cheadle (2003) - Self
2003
The 55th Annual Primetime Emmy Awards (TV Special)
as
Self
2003
The Teen Choice Awards 2003 (TV Special)
as
Self
2003
Cartaz Cultural (TV Series)
as
Self
2002
Inside Taken (Video documentary short)
as
Self
2002
Trapped: From Within (Video documentary short)
as
Self / Abby Jennings
2002
Becoming Sam (Video documentary short)
as
Self
2002
8th Annual Screen Actors Guild Awards (TV Special)
as
Self - Nominee
2002
The 6th Annual Golden Satellite Awards (TV Special)
as
Self - Winner
2002
The Rosie O'Donnell Show (TV Series)
as
Self - Guest
- Episode dated 10 January 2002 (2002) - Self - Guest
Archive Footage
2015
Entertainment Tonight (TV Series)
as
Self
- Episode #42.222 (2023) - Self
- Episode #42.90 (2022) - Self
- Episode #42.65 (2022) - Self
- Episode #37.87 (2017) - Self
- Episode dated 26 September 2015 (2015) - Self
2022
FRO Thizzle Reviews (TV Series)
as
Self
- Man on Fire (2004) (2023) - Self
- The Equalizer 3 (Trailer): (Commentary) (2023) - Self
- War of the Worlds (2005) (2022) - Self
- The Cat in the Hat (2003) (2022) - Self
2018
Ok! TV (TV Series)
as
Self
- Episode #3.136 (2018) - Self
- Episode #3.88 (2018) - Self
2017
Spielberg (TV Movie documentary)
as
Self - Segment "War of the Worlds" (uncredited)
2016
Astro Royal (TV Series)
as
Self
- Rihanna in the New Ocean's Eight with Hathaway, Damon, Fanning, Bullock Blanchett and Prince Harry and Meghan. (2016) - Self
2014
Effie Gray: Interview with Emma Thompson (Video documentary short)
as
Effie Gray (uncredited)
2010
20 to 1 (TV Series documentary)
as
Self
- Megastars with Megabucks (2010) - Self
2007
Forbes 20 Under 25: Young, Rich and Famous (TV Movie)
as
Self (uncredited)
2006
Corazón de... (TV Series)
as
Self
- Material (2006) - Self
2005
50 Cutest Child Stars: All Grown Up (TV Movie documentary)
as
Self
References
Dakota Fanning Wikipedia
(Text) CC BY-SA