Children

Emily Goldwyn




Role

Character actress





Name

Colleen Camp




Years active

1973–present




TV shows

Tom







Full Name

Colleen Celeste Camp




Born

June 7, 1953 (age 70) , (

1953-06-07

) San Francisco, California


Spouse

John Goldwyn (m. 1986–2001)


Movies

Knock - Knock, Clue, Apocalypse Now, The Game of Death, Die Hard with a Vengeance


Similar People

Ana de Armas, Lorenza Izzo, John Goldwyn, Lesley Ann Warren, Aaron Burns



Occupation

Actress, film producer



American hustle and so much more with the unstoppable colleen camp
Colleen Celeste Camp (born June 7, 1953) is an American character actress, comedian and producer. After appearing in several bit parts, she had a lead role in the comedy The Swinging Cheerleaders (1974), followed by roles in two installments of the Police Academy series. Camp appeared in supporting parts in Apocalypse Now (1979) and The Seduction (1982), after which she played Yvette the Maid in the 1985 comedy Clue.
Contents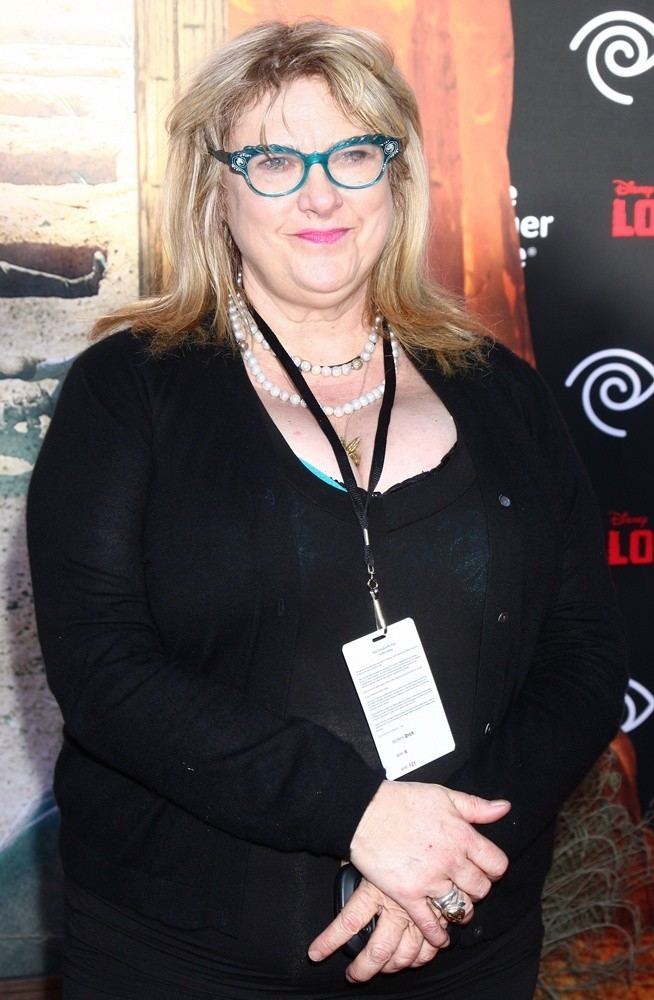 Camp has continued to have minor and supporting roles in various independent and studio films, including Election (1999), Factory Girl (2006), Palo Alto (2013), and American Hustle (2013).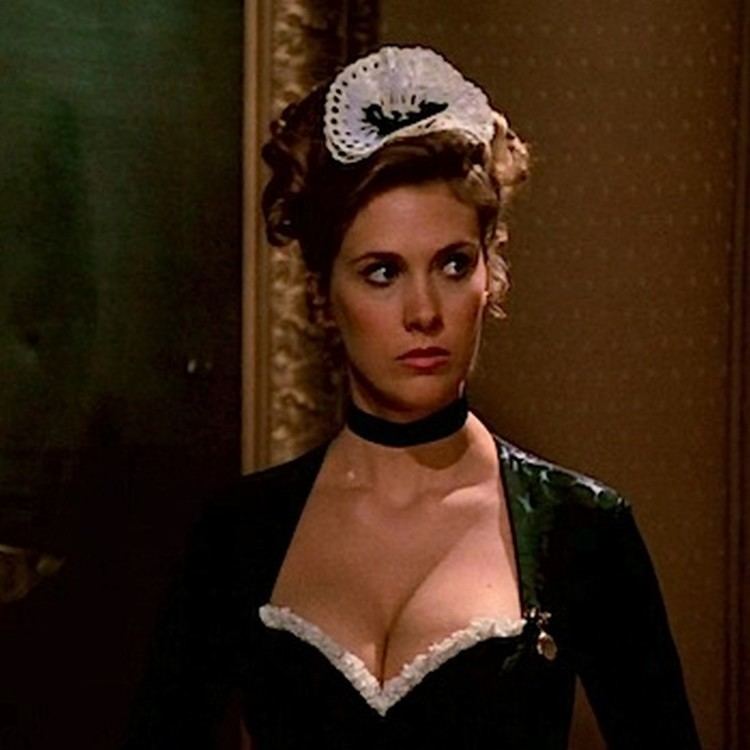 Hollywood apocalypse then and now with colleen camp harper simon
Life and career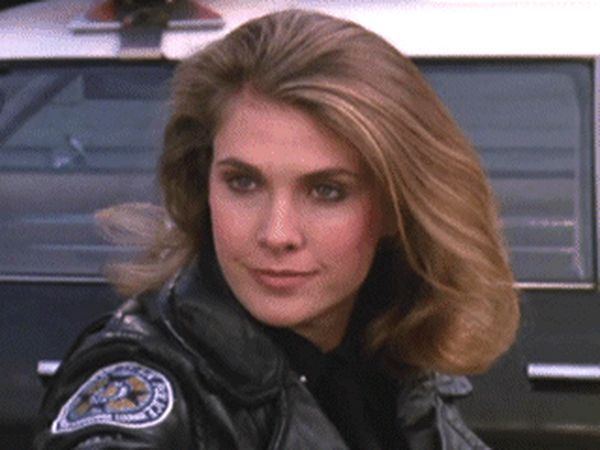 Colleen Camp was born on June 7, 1953 in San Francisco, California. She moved to the San Fernando Valley at a young age and attended John H. Francis Polytechnic High School, Los Angeles Valley College, and California State University, Northridge, where she majored in English and minored in theater arts. To help pay for college, Camp trained macaws and worked at the bird attraction at Busch Gardens on weeknights, weekends, and during the summer, where she performed for up to 2,000 people in six shows a day, six days a week. Ultimately striving to be an actress, Camp also took private acting and singing lessons and was eventually noticed by a talent agent. After the agent viewed an hour-long Busch Gardens television special featuring Camp and her birds, she was signed for national television commercials for both Gallo wine and Touch of Sweden hand lotion. This exposure led to small television parts in shows such as Marcus Welby, M.D., Happy Days, and Love, American Style, as well as a six-episode stint on the miniseries Rich Man, Poor Man.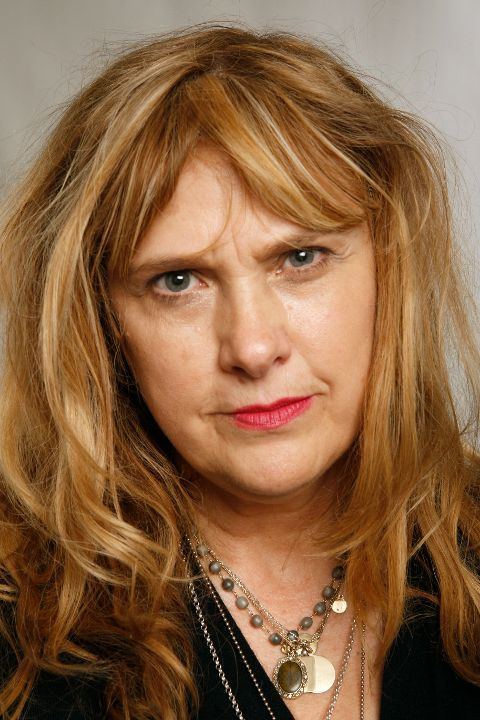 Camp landed small early roles in films like Funny Lady with Barbra Streisand and James Caan, and Smile with Bruce Dern and Barbara Feldon in 1975. She also appeared in the Bruce Lee movie Game of Death as his girlfriend, Ann, the young aspiring singer (her scenes were shot with a lookalike as Lee had died before she became involved) performing the film's love theme "Will This Be The Song I'll Be Singing Tomorrow". Camp went on to portray a Playmate in Francis Coppola's 1979 film Apocalypse Now (followed by an actual pictorial in the October 1979 Playboy), though most of her footage was cut from the initial theatrical release. She would later feature more heavily in Coppola's Redux cut. She was also the first actress to play Kristin Shepard, Linda Gray's character's sister, in the primetime soap opera Dallas in 1979. Mary Crosby later was cast in this role.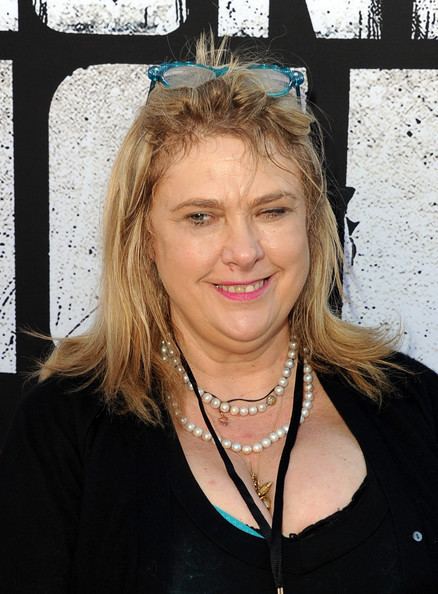 Camp has worked steadily in film comedies like Peter Bogdanovich's 1981 comedy They All Laughed, 1983's Valley Girl and the 1994 Michael J. Fox comedy Greedy. She often is cast as a police officer, appearing in two of the Police Academy films. Camp has been nominated twice for the Worst Supporting Actress Golden Raspberry Award – first, in 1982, for The Seduction, and then, in 1993, for Sliver. In 1999, she had a small part as character Tracy Flick's overbearing mother in the film Election, with Reese Witherspoon as Tracy. She appeared in the episode "Simple Explanation" of House in 2009.
In 2013 she appeared in a supporting part in David O. Russell's American Hustle. The following year, Camp co-produced a Broadway production of Love Letters. and in 2015 co-produced Eli Roth's thriller Knock Knock, also appearing in a supporting role in the film.
Personal life
Colleen Camp's parents are Dorothy and Wilson. She has two brothers, Don and Glen.
In the late 1970's, Camp dated Dean Tavoularis, whom she met in the Phillipines while filming Apocalypse Now. In 1986, she married John Goldwyn, a Paramount executive, though they divorced in 2001. They have one daughter, Emily.
Filmography
Actress
-
Black Skies (announced)
as
Dot
-
All Happy Families (pre-production)
-
Lake Mead (post-production)
as
Candy
-
The Trainer (post-production)
2023
Back on the Strip (completed)
as
Rita
2022
Father Stu
as
Motel Receptionist
2022
Monstrous
as
Mrs. Langtree
2020
The Twilight Zone (TV Series)
as
Chantal Stargazer
- You Might Also Like (2020) - Chantal Stargazer
2020
The Left Right Game (Podcast Series)
as
Blue Jay
- I'm Not Playing Anymore (2020) - Blue Jay (voice)
- Rob Guthard Takes on London (2020) - Blue Jay (voice)
- Stray Thread (2020) - Blue Jay (voice)
- Something New (2020) - Blue Jay (voice)
- This Ain't Our World (2020) - Blue Jay (voice)
- There's a Hitchhiker on the Road (2020) - Blue Jay (voice)
2020
Spenser Confidential
as
Betty
2019
Trip's Duplage (Short)
as
Debbie Dint
2019
Sherman's Showcase (TV Series)
as
Colleen Camp
- July 8, 1995 (2019) - Colleen Camp
2019
Above Suspicion
as
Jolene's Customer
2018
Andi Mack (TV Series)
as
Cookie Quinn
- Cookie Monster (2018) - Cookie Quinn
2018
The House with a Clock in Its Walls
as
Mrs. Hanchett
2018
Daddy Issues (TV Movie)
as
Susan
2018
Dead Women Walking
as
Michelle
2018
The Truth About Lies
as
May
2017
Strange Company (Short)
as
Patty
2017
Signed, Sealed, Delivered: Home Again (TV Movie)
as
Sunny Haywith
2017
An Imperfect Murder
as
Elaine Lockman
2016
Aquarius (TV Series)
- Why Don't We Do It in the Road (2016)
- Happiness Is a Warm Gun (2016)
- Helter Skelter (2016)
2015
American Dad! (TV Series)
as
Gloria del Mar
- A Star Is Reborn (2015) - Gloria del Mar (voice)
2015
Grandma
as
Bonobo Customer
2014
She's Funny That Way
as
Cece
2014
Rake (TV Series)
as
Judge Yvonne Ritsema
- Three Strikes (2014) - Judge Yvonne Ritsema
2013
Mob City (TV Series)
as
Woman in Restaurant
- Red Light (2013) - Woman in Restaurant
- Reason to Kill a Man (2013) - Woman in Restaurant
2013
American Hustle
as
Brenda
2013
We Need Help (TV Series)
as
Passenger Extra
2012
Waffle Hut (TV Movie)
as
Carla
2012
A Glimpse Inside the Mind of Charles Swan III
as
Karen
2011
Love, Wedding, Marriage
as
Ethel
2011
Hollywood & Wine (Video)
as
Judge
2011
Balls to the Wall
as
Maureen
2011
Boop (Short)
as
Mrs. Boop
2010
Burning Palms
as
Barbara Barish
2009
Cirque du Freak: The Vampire's Assistant
as
Mrs. Shan
2009
House M.D. (TV Series)
as
Charlotte
- Simple Explanation (2009) - Charlotte
2009
Winter of Frozen Dreams
as
Jerry's Mother
2009
The Laundry (Short)
as
Homeless Lady
2008
Four Christmases
as
Aunt Donna
2006
The Minor Accomplishments of Jackie Woodman (TV Series)
as
Angela Birnbaum
- Yoga Brain (2007) - Angela Birnbaum
- We're Number Two! (2007) - Angela Birnbaum
- Turning Manure Into Soy (2006) - Angela Birnbaum
- Mudlarking (2006) - Angela Birnbaum (credit only)
2007
Entourage (TV Series)
as
Marjorie / Landlady #2
- Malibooty (2007) - Marjorie
- Adios, Amigos (2007) - Landlady #2
2006
Factory Girl
as
Mrs. Whitley
2006
Dead & Deader (TV Movie)
as
Mrs. Wisteria
2006
Running with Scissors
as
Joan
2006
Material Girls
as
Charlene
2005
Rumor Has It...
as
Pasadenan Wife (uncredited)
2005
Mystery Woman (TV Series)
as
Maura Hobbs
- Mystery Weekend (2005) - Maura Hobbs
2004
In Good Company
as
Receptionist
2002
Who's Your Daddy? (Video)
as
Beverly Hughes
2001
How to Make a Monster (TV Movie)
as
Faye Clayton
2001
Rat Race
as
Rainbow House Nurse
2001
An American Rhapsody
as
Dottie
2001
Someone Like You
as
Realtor
2000
Bar Hopping (TV Movie)
as
Chick with Ax to Grind
1999
Jazz Night (Short)
as
Marge Winslow
1999
Love Stinks
as
Monica Harris
1999
Election
as
Judith R. Flick
1997
Speed 2: Cruise Control
as
Debbie
1997
The Ice Storm
as
Dr. Pasmier (uncredited)
1996
Suddenly (TV Movie)
as
Jude
1996
The Lone Star Letters (Short)
as
Deulah Pooch
1996
The Associate
as
Detective Jones (as Colleen Camp Wilson)
1993
Roseanne (TV Series)
as
Jill / Dawn / Secretary
- Pampered to a Pulp (1996) - Jill
- The Last Thursday in November (1995) - Dawn
- Crime and Punishment (1993) - Secretary
1996
House Arrest
as
Mrs. Burtis
1996
The Right to Remain Silent (TV Movie)
as
Mrs. Buford Lowry
1995
Three Wishes
as
Neighbor's Wife
1995
The Baby-Sitters Club
as
Maureen McGill
1995
Die Hard with a Vengeance
as
Connie Kowalski
1994
Tom (TV Series)
as
Kara Wilhoit
- Invasion of the Mole People (1994) - Kara Wilhoit
- Reunion (1994) - Kara Wilhoit
- Dump Dog Day Afternoon (1994) - Kara Wilhoit
- He's Heavy, He's My Brother (1994) - Kara Wilhoit
- Mike's Excellent Adventure (1994) - Kara Wilhoit
- Tom's Thumb (1994) - Kara Wilhoit
- Daddyshack (1994) - Kara Wilhoit
- Slow Runnings (1994) - Kara Wilhoit
- The Acorn Fell Far, Far from the Tree (1994) - Kara Wilhoit
- Car Fair (1994) - Kara Wilhoit
- The Bad Seed (1994) - Kara Wilhoit
- Pilot (1994) - Kara Wilhoit
1993
Naked in New York
as
Auditioner
1993
Last Action Hero
as
Ratcliff
1993
For Their Own Good (TV Movie)
as
Chris
1992
Unbecoming Age
as
Deborah
1992
The Vagrant
as
Judy Dansig
1992
Wayne's World
as
Mrs. Vanderhoff
1991
Backfield in Motion (TV Movie)
as
Laurie
1991
Thirtysomething (TV Series)
as
Deborah Branchflower Diggs
- Melissa in Wonderland (1991) - Deborah Branchflower Diggs
1990
My Blue Heaven
as
Dr. Margaret Snow Coopersmith
1990
Tales from the Crypt (TV Series)
as
Mrs. Mildred Korman
- Korman's Kalamity (1990) - Mrs. Mildred Korman
1989
Wicked Stepmother
as
Jenny
1988
Illegally Yours
as
Molly Gilbert
1988
Addicted to His Love (TV Movie)
as
Ellie Snyder
1987
Murder, She Wrote (TV Series)
as
Deputy Marigold Feeney / Dody Rogers
- Who Threw the Barbitals in Mrs. Fletcher's Chowder? (1988) - Deputy Marigold Feeney
- Crossed Up (1987) - Dody Rogers
1987
Che's Revenge (Short)
as
Candy
1987
Walk Like a Man
as
Rhonda Shand
1987
Police Academy 4: Citizens on Patrol
as
Kathleen Kirkland-Tackleberry
1986
Loose Ends
as
Liberty Jean
1985
George Burns Comedy Week (TV Series)
as
Kay
- Dream, Dream, Dream (1985) - Kay
1985
Doin' Time
as
Nancy Catlett
1985
Police Academy 2: Their First Assignment
as
Kirkland
1985
Tales from the Darkside (TV Series)
as
Connie Squires
- Djinn, No Chaser (1985) - Connie Squires
1984
The Rosebud Beach Hotel
as
Tracy
1984
Joy of Sex
as
Liz Sampson
1984
Magnum, P.I. (TV Series)
as
Valerie Cane
- The Case of the Red Faced Thespian (1984) - Valerie Cane
1983
Imps*
as
Young Lady (segment "Worst Fears")
1983
Smokey and the Bandit Part 3
as
Dusty Trails
1983
Valley Girl
as
Sarah Richman
1981
WKRP in Cincinnati (TV Series)
as
Colleen Camp
- Love, Exciting and New (1981) - Colleen Camp
1981
The Dukes of Hazzard (TV Series)
as
Bonnie Lane
- Trouble at Cooter's (1981) - Bonnie Lane
1981
They All Laughed
as
Christy Miller
1979
Apocalypse Now
as
Playmate, Miss May
1979
Dallas (TV Series)
as
Kristin Shepard
- Sue Ellen's Sister (1979) - Kristin Shepard
- For Love or Money (1979) - Kristin Shepard
1978
Cat in the Cage
as
Gilda Riener
1978
Lady of the House (TV Movie)
as
Rosette
1978
Game of Death
as
Ann Morris
1977
Love and the Midnight Auto Supply
as
Billie Jean
1976
Rich Man, Poor Man - Book II (TV Series)
as
Vicki St. John
- Chapter XVII (1977) - Vicki St. John
- Chapter XIV (1977) - Vicki St. John
- Chapter IX (1976) - Vicki St. John (as Coleen Camp)
- Chapter IV (1976) - Vicki St. John
- Chapter III (1976) - Vicki St. John
- Chapter I (1976) - Vicki St. John
1976
Starsky and Hutch (TV Series)
as
Bobette
- The Vampire (1976) - Bobette
1976
Amelia Earhart (TV Movie)
as
Starlet
1976
The Secrets of Isis (TV Series)
as
Wynn
- The Cheerleader (1976) - Wynn
1976
The Gumball Rally
as
Franco's Date
1976
Ebony, Ivory & Jade
as
Ginger Douglas
1976
Doc (TV Series)
as
Kathy
- My Son, the Father (1976) - Kathy
1976
Harry O (TV Series)
as
Karen Bremmer
- Hostage (1976) - Karen Bremmer
1975
Smile
as
Connie - Young American Miss
1975
Funny Lady
as
Billy's Girl
1975
Happy Days (TV Series)
as
Rose
- Open House (1975) - Rose
1974
The Swinging Cheerleaders
as
Mary Ann
1974
Those Mad, Mad Moviemakers
as
Actress #5
1973
Love, American Style (TV Series)
as
Diane (segment "Love and the Three-Timer") / Jane (segment "Love and the Baby Derby")
- Love and the Hidden Meaning/Love and the Model Apartment/Love and the Parent's Sake/Love and the Three-Timer/Love and the Weirdo (1973) - Diane (segment "Love and the Three-Timer")
- Love and the Baby Derby/Love and the Burglar Joke/Love and the Favorite Family (1973) - Jane (segment "Love and the Baby Derby")
1973
Battle for the Planet of the Apes
as
Julie (uncredited)
1973
Marcus Welby, M.D. (TV Series)
as
Betty Adams
- The Tortoise Dance (1973) - Betty Adams
Producer
-
Bride Hard (producer) (pre-production)
-
Day of the Fight (producer) (filming)
-
Lake Mead (executive producer) / (producer) (post-production)
-
Unit 234 (executive producer) (post-production)
2022
At the Gates (executive producer)
2022
Father Stu (executive producer)
2022
Monstrous (executive producer)
2020
Embattled (executive producer)
2020
Francesco (Documentary) (executive producer)
2020
Ghosts of War (executive producer)
2019
Above Suspicion (producer - produced by, p.g.a.)
2018
The Truth About Lies (producer)
2015
Knock Knock (producer)
2014
The Stranger (producer)
2014
She's Funny That Way (associate producer)
2002
Teenage Caveman (TV Movie) (producer)
2001
The Day the World Ended (TV Movie) (producer)
2001
How to Make a Monster (TV Movie) (producer)
2001
Earth vs. the Spider (TV Movie) (executive producer) / (producer)
2001
She Creature (TV Movie) (producer)
2001
An American Rhapsody (producer)
1998
Shattered Image (associate producer)
1998
The Cream Will Rise (Documentary) (producer)
1984
The City Girl (associate producer)
Soundtrack
2014
One Day Since Yesterday: Peter Bogdanovich & the Lost American Film (Documentary) (performer: "I Don't Think I Could Take You Back Again")
1993
The Thing Called Love (performer: "A Fool Such as I")
1990
Texasville (performer: "One Day Since Yesterday")
1984
The City Girl (performer: "The City Girl")
1981
They All Laughed (performer: "One Day Since Yesterday", "Kentucky Nights")
1978
Cat in the Cage (performer: "Cat in the Cage")
1978
Game of Death (performer: "Will This Be the Song I'll Be Singing Tomorrow?")
Writer
1977
Death Game (screenplay - uncredited)
Miscellaneous
2001
An American Rhapsody (in association with)
Thanks
2018
Trauma is a Time Machine (special thanks)
2015
Roseanne for President! (Documentary) (special thanks)
2014
Bar America (special thanks)
2009
Accidents (special thanks)
2008
The Year of Getting to Know Us (special thanks)
2003
Valley Girl: 20 Totally Tubular Years Later (Video documentary short) (special thanks)
1991
Hearts of Darkness: A Filmmaker's Apocalypse (Documentary) (special thanks)
Self
2023
Handling His Property (Video documentary short)
as
Self
2022
Who Done It: The Clue Documentary (Documentary)
as
Self
2020
Reunited Apart (TV Series)
as
Self
- Party Time! (2020) - Self
2020
Beim Feicht Show (TV Series)
as
Self
- Mein nächster Streich (2020) - Self
2020
Hollywood Insider (TV Series)
as
Self
- Come Behind the Scenes of 'Spenser Confidential' (2020) - Self
2019
20/20 (TV Series documentary)
as
Self
- The Death of a Playmate: The Dorothy Stratten Story (2019) - Self
2019
Postcards from Cape Fear: Colleen Camp on 'Track 29' (Video documentary short)
as
Self
2017
Ok! TV (TV Series)
as
Self
- Episode #2.179 (2017) - Self
2016
The Swinging Cheerleaders: New Beverly Cinema Q&A (Video documentary short)
as
Self
2015
The Art of Destruction: The Making of 'Knock Knock' (Video short)
as
Self
2014
One Day Since Yesterday: Peter Bogdanovich & the Lost American Film (Documentary)
as
Self
2010
Machete Maidens Unleashed! (Documentary)
as
Self - Actress
2006
Remembering 'The Seduction' (Video short)
as
Self - Actress
2003
The Real Roseanne Show (TV Series documentary)
as
Self
- Domestic Goddess (2003) - Self
- No Holds Barred (2003) - Self
- We Are Family (2003) - Self
- Kinder Gentler Hungrier (2003) - Self
2003
Valley Girl: 20 Totally Tubular Years Later (Video documentary short)
as
Self
2000
E! True Hollywood Story (TV Series documentary)
as
Self
- Dorothy Stratten (2000) - Self
1995
Behind the Scenes: Die Hard - With a Vengeance (TV Short documentary)
as
Self
1995
HBO First Look (TV Series documentary short)
as
Self - Kowalski
- Behind the Scenes: 'Die Hard: With a Vengeance' (1995) - Self - Kowalski
1982
The Tonight Show Starring Johnny Carson (TV Series)
as
Self - Guest
- Episode #24.46 (1985) - Self - Guest
- Episode dated 7 January 1982 (1982) - Self - Guest
1984
Family Business: Chantal Akerman Speaks About Film (TV Short documentary)
1975
The Bob Hope Show (TV Series)
as
Self
- Bob Hope and the Hollywood Stars of Tomorrow (1975) - Self
Archive Footage
2010
Confessions of a Horror Baby (TV Series)
as
Randy
- Deadly Games (2010) - Randy
2006
They All Laughed 25 Years Later: Director to Director - A Conversation with Peter Bogdanovich and Wes Anderson (Video documentary short)
as
Christy Miller
2004
The 50 Worst Movies Ever Made (Video documentary)
2004
Police Academy 2: Their First Assignment - Accidental Heroes: The Best of... (Video documentary short)
as
Kirkland (uncredited)
1998
Police Academy: The Series (TV Series)
as
Kathleen
- Team Tack (1998) - Kathleen (uncredited)
References
Colleen Camp Wikipedia
(Text) CC BY-SA