Birth name

Toyah Ann Willcox


Role

Singer · toyahwillcox.com




Name

Toyah Willcox





Years active

1977–present




Also known as

Toyah


Spouse

Robert Fripp (m. 1986)





Born

18 May 1958 (age 57)Kings Heath, Birmingham, England (

1958-05-18

)


Genres

Punk rock, rock, new wave, pop rock


Occupation(s)

Musician, songwriter, producer, actress, author




Instruments

Vocals, guitar, keyboards




Music groups

Toyah, The Humans, Sunday All Over the World (1991)


Albums

In the Court of the Crimson, Minx, The Acoustic Album, Take the Leap!, Dreamchild


Profiles




Myspace
This Is Your Life: Toyah Willcox (1996)
Toyah Ann Willcox (born 18 May 1958) is an English singer and actress. In a career spanning more than thirty years, Willcox has had 8 Top 40 singles, released over 20 albums, written two books, appeared in over forty stage plays and ten feature films, and voiced and presented numerous television shows.
Contents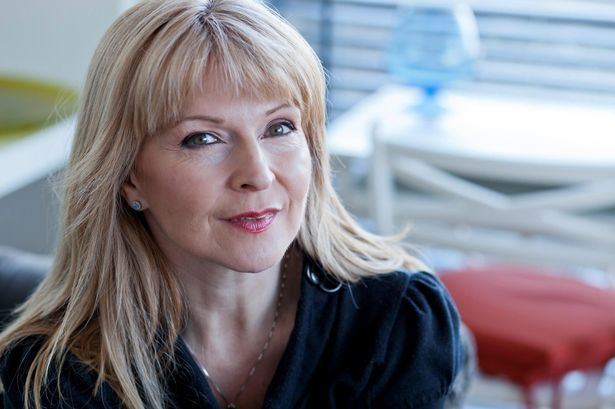 Between 1977 and 1983 she fronted the band Toyah, before embarking on a solo career in the mid-1980s. Her biggest hits include "It's a Mystery", "Thunder in the Mountains" and "I Want to Be Free".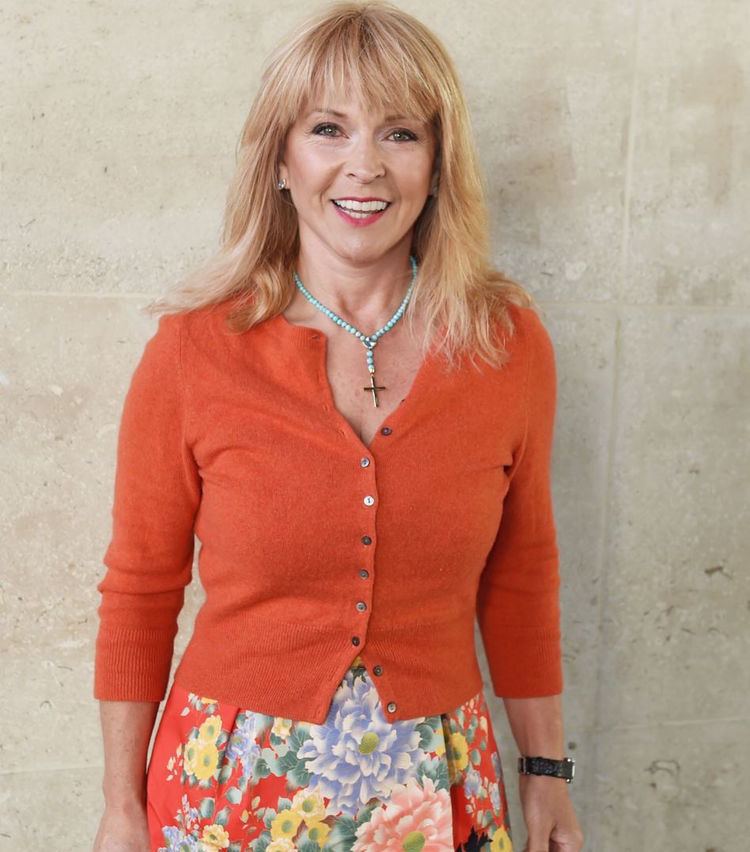 Toyah i want to be free 1981
Childhood and early life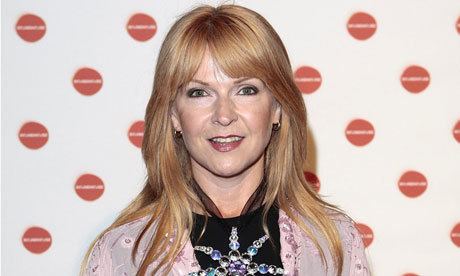 Willcox was born in Kings Heath, Birmingham. Her father Beric Willcox ran a successful joinery business and owned three factories. Her mother Barbara Joy, née Rollinson, was a professional dancer with whom he fell in love after seeing her on stage in Weston-super-Mare with Flanagan and Allen, and married in 1949. Barbara had to give up her career after giving birth to Nicola (b. 1950) and Kim (b. 1953), Willcox's older sister and brother, respectively. Asked why her parents might have called her so, Willcox said in a 1981 interview: "I don't know, they won't tell me, but it's definitely my birth name. There is a town in Texas, called Toyah, and Toyah in Red Indian means 'water'. My parents deny that's where they got it from".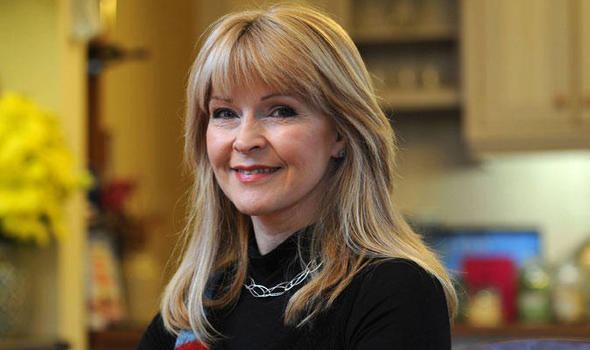 Willcox was born with a twisted spine, clawed feet, a clubbed right foot, one leg two inches shorter than the other and no hip sockets. Because of this she endured years of painful operations and physiotherapy. Her physical condition was a cause of difficult times at school. "When I was bullied at school, it was coz of my character. I was a weak child, I was incredibly small. I had a speech impediment, I was the perfect bait for bullying. My dad took me out the back and taught how to punch the hell out of someone and from then on I was never bullied again", Willcox recalled.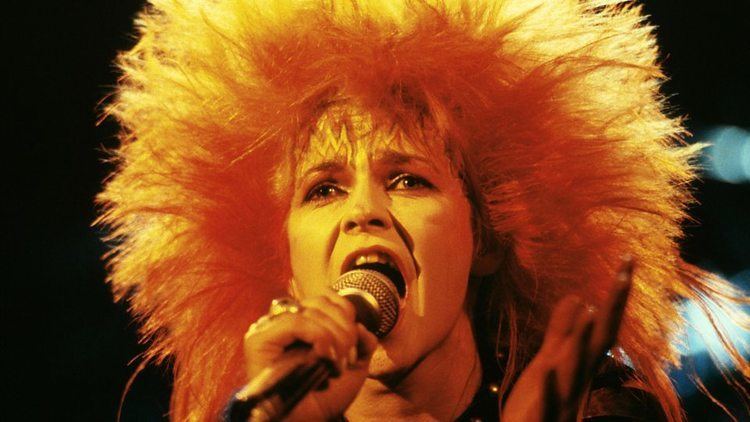 Years later she described her relationship with her mother as complicated, saying she "hasn't hugged her mother since she was 12 and can't see it ever happening". However, later she gave much credit to her parents. "I've never gone hungry. I never suffered lack of money in any way. Not because of my parents, anyway. They wanted the best for me, like all parents do for their children. They wanted me to have a very good education, to be a polite child, to be taught good manners and have a future", she recalled in 1980. Willcox remembered that until aged seven she was very close to her mother, if only for being very ill and having to be taught how to walk and talk. Then Barbara had another child, a daughter called Fleur, who died. "When she came home from hospital there was a bit of a distance between us. It was never talked about again", Willcox remembered. At the launch of her autobiography in 2000, the singer said: "We had a very violent relationship together. I was the violent person. And I didn't want her to kind of suffer by the book and I hope I represented her very well. Coz she really was a wonderful woman with a child from 'hell'." In another interview of the time, Willcox said: "My mother taught me how to walk, she was one that was trained to give me the physiotherapy to straighten my own spine so twice a day we would go through this routine. So she was disciplinarian in my life from a very – well right from when I can remember. So it was natural she was the first person I should rebel against. And I regret that our relationship was very often violent. And [now] I feel very strongly towards my mum that she sacrificed everything to give me the freedom I have today."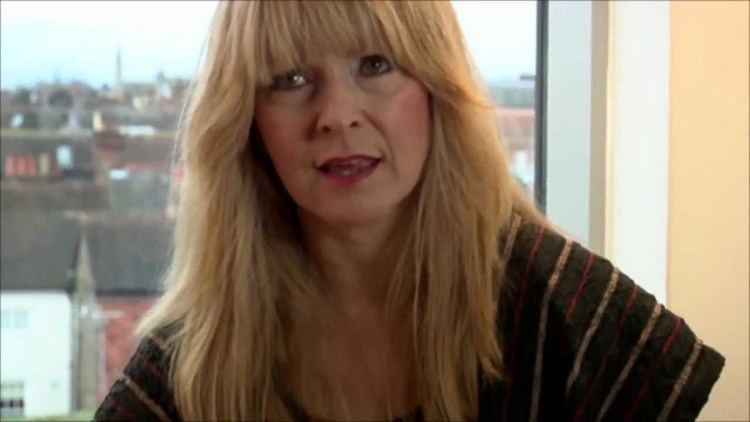 Willcox attended a private girls' school where she was noted for absence from the class room and setting off alarm clocks during a speech by a visiting MP, one Margaret Thatcher. Suffering from dyslexia, which, by her own admission, turned her into an "angry, rebellious" teenager, she achieved just one O-level pass in music. The ambition to sing and act started at about nine. "I was an incredible dreamer when I was at school. I just felt trapped. I wanted to escape, really", she remembered. This had to do also with her upbringing which she described as "very strict". As a teenager, obsessed with aliens and the concept of alienation, Willcox felt she could not fit in with anything. "I loathed suburbia, I loathed the idea of getting married and having kids. I just thought: 'Where the hell do I belong?'" she recalled. In 1974 Willcox started to exercise her rebel instincts in experimenting with hair. "I just looked like something off another planet. And I was very very lonely. No one would come near me. Buses wouldn't pick me up, boys wouldn't come near me", she remembered.
From early childhood, Willcox was aware she did not fit into gender stereotypes. In an all-girls school she was always a tomboy, very aggressive and physical, frequently in fights. In 2003 Willcox remembered: "The rebellion came easy since most of my life up until I was a teenager I had to play a gender role. I didn't like to be a female and I didn't like to be a boy either, I just wanted to be a person and I was acutely aware of this very early on in life, about the age of four. I loathed dolls, I loathed dresses, everything that had to do with femininity I couldn't bear. And it was forced on me with such passion that I thought: 'If I don't fight it I'm gonna be stuck with it for the rest of my life'".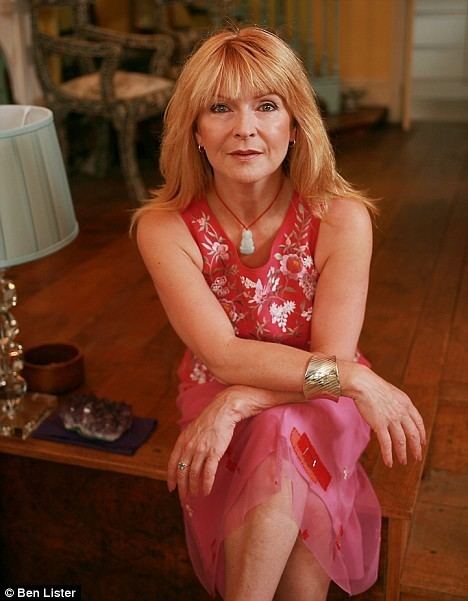 As a teenager she became uncertain about her sexuality even more. "I went out with guys first when I was about 13 to 15 and then I just stopped. I never actually went out with a woman or anything. I generally thought I was a lesbian purely coz I wasn't interested in men but at the same time I wasn't interested in women. And that's why I concentrated so hard on my career from such an early age", she recalled. As her band started to establish a reputation, the singer felt put off by the groupie scene. "All I ever see of women, usually, is groupies. They disgust me. How they can jump into bed with someone they've just met is beyond me. I just don't understand. There's no brain there as far as I'm concerned. I can put up with them. As soon as they get to me they change. They want to talk to you rather than pull your body. But as soon as I see them pulling, I just leave the room. I don't want to be associated with that at all. The band used to go out pulling every night and I just used to go back to the hotel. I wouldn't go anywhere with them", she told Paul Morley in a 1980 interview.
In the mid-1970s, as the punk movement began to gain ground, Willcox saw something she might belong to, even if she understood little about punk politics. "When punk started, I think it was very much about Socialism, the Labour Party, the right of the workers, the right to be heard. I saw it on a slightly different level – no matter who you are, if you had an idea, then you could be part of the punk movement. I was slightly more simplistic in how I viewed it. It was a kind of emotional rebellion rather than a cultural rebellion." A friend suggested that she should see the Sex Pistols. "It wasn't that I saw Sex Pistols and thought: 'Oh, that changed my life'. I saw them and my reaction was: 'I can do better, I go to London to do it'. From then on I knew I didn't have to behave in a social norm. Because I wasn't alone." By the time she formed her first band, Willcox was already an aspiring young actress.
Acting career
After her O-levels (which she took late, having lost a year to have corrective surgery on her feet) Willcox left school at about 17 and went straight to Old Rep Drama School in Birmingham. "Already by then I was known in Birmingham for being the oddball that walked around with dyed hair. And you've got to remember that this is pre-punk, this was about 1973–74", she later recalled. While in drama school she had to pay her fees because she was the one of her year who didn't get a grant (the man who took her grant meeting wrote down on a piece of paper, which she saw: "She has a lisp and isn't attractive"). "I worked in all the theatres in Birmingham so I'd go to drama school from 10 to 5, then I'd go to the Alex Theatre or the Hippodrome Theatre and I'd dress the stars who were on tour", she recalled. All of those stars without exception, including Judy Geeson, Simon Williams and Sylvia Sims, took a liking to her; by this time she was known in the theatre clique as the "Bird of Paradise".
After one year at the Old Rep, 18-year-old Willcox had done some extra work at a BBC Pebble Mill TV station. A month later, director and playwright Tony Bicat was looking for a girl to play the leading role in the BBC "Second City Firsts" play Glitter (along with Noel Edmonds and Phil Daniels). "One day apparently in a peak of despair Tony Bicat went to the wardrobe department in Pebble Mill and out poured his woes and he said: 'I really don't know what to do, we start shooting in two weeks' and the wardrobe lady said: 'There's a girl in Birmingham you really have to see because she's an oddball and she has brightly coloured hair and she's like no one else we've ever met and she does extra work'. So Tony Bicat came to the theatre school to see me and he apparently made his mind up there and then that I was this girl." Willcox got the part of Sue, a girl who sang with a band called Bilbo Baggins and was dreaming of appearing on Top of the Pops. In the course of the 30-minute play Willcox performed two songs she had co-written: "Floating Free" (an acoustic ballad, with Phil Daniels accompanying her on guitar) and "Dream Maker". In a 1981 interview, having learned the play's footage had been wiped, Willcox commented: "It's the best thing they could have done with it, really. It was the first time I ever sung in public, and I was shaking like a leaf... and I was so fat!" It was Glitter, though, that launched Willcox's career: it was seen by Kate Milligan and Maximilian Schell, who offered her work with the National Theatre in London, where she got the part of Emma in Tales from the Vienna Woods. "So I got a phone call the following day saying come down to London and I went down to London with a carrier bag and never went back", Willcox remembered. It was at this time that she formed a band, Toyah. In the National Theatre Willcox was known as "The Animal", the nickname John Gielgud gave her after she and a friend "discovered you could have a backwards wheelchair race" and she wheeled herself "into John's private parts".
In the summer of 1977, a National Theatre actor, Ian Charleson (best known for his later role in Chariots of Fire), thought that Willcox was someone that his friend, film director Derek Jarman, should meet and took her to tea on Tregunter Road in Fulham at Derek's flat. The director picked the script of what later proved to be a seminal punk epic Jubilee (called Down with the Queen at the time), said: "it's a punk movie and I don't know what we're going to call it. But it's fun, it's anarchic", and threw it on Willcox's lap, saying: "Pick any part you want". "So I picked Mad because she had the most lines in the film. And Derek then said: 'Of all the characters, if any have to be cut because of lack of money, it's going to be Mad. Because she is superficial, she doesn't serve a purpose', and I said: 'How wonderfully anarchic, I still want it'", Willcox remembered. In a month's time he did have to cut Mad from the film, but, seeing Willcox greatly upset, gave up his fee on the film so that she could play the role she was craving for. "After that Derek became like a surrogate father because he knew what it was like to go hungry and so did I", Willcox recalled. Later she cited Jarman as one of her greatest inspirations: "Derek Jarman I just love to death because he had no compromise. We went hungry when we made Jubilee. Derek literally had nothing to eat halfway through the film, he completely ran out of money. There was nothing in the coffers and he just refused to sell out and have any form of advertising or any form of sponsorship. Everything offered to him might have diluted the message of the film he turned down. So his spirit I feel very fond of. He was a great man."
Psychologically the filming was difficult. "I'd never seen a nude person before. And there was this scene where I jump into bed with two brothers and get the lighter out and the first time we did it they had their clothes on and then we did the take and I jumped into bed and they had nothing on! I completely freaked out. I'd never seen a nude man before!", she told Paul Morley in a 1980 interview. Willcox continued to gain strong roles, notably, Monkey in 1979's The Who album-inspired Quadrophenia, which boosted her reputation of a provocative and anti-establishment figure. Later she recalled the circumstances: "Franc Roddam, the director, was thinking of casting Johnny Rotten (Lydon) in the lead role, and I went along and helped him audition by improvising with him and being a friend to him. Then the insurance people refused to insure the film with Lydon in it. So I thought: 'Fuck, I've been chucked because Lydon's been chucked', and I went along to Franc and told him to give me the part of Monkey... and I think he was so taken aback – I was quite rude – that he gave me the part. Partly because he couldn't think of anyone else to do it." Later she admitted of her awareness of it being a strong career move. "I wouldn't have stayed otherwise. Getting up at five, catching pneumonia. I didn't have a day off. I had to keep going, there was this nurse with me the whole time. I really was very ill. But I realised the film was benefiting me", Willcox said.
Then the Sex Pistols started on their own film, The Great Rock 'n' Roll Swindle, and for a while, when Russ Meyer was due to direct, Willcox was going to take part in the film. Then, her role fell through. Instead, she teamed up with Derek Jarman again to play Miranda in his innovative version of The Tempest, which won her a nomination as Best Newcomer at the 1980 Evening Standard Awards. "Derek offered me Miranda which was the first time I've really ever experienced Shakespeare and was very frightened of doing it but refused to give it up because I like a challenge and that was the biggest challenge in my acting career yet", Willcox recalled. Her 'wild child' performance, described as "naive and knowing", exotically "puffed out" her image, according to Paul Morley. "I knew it would benefit my acting career within the acting world. Punk rock star Toyah Willcox doing Shakespeare. It had that sensationalist aspect about it. But not only has it benefited my acting career. It's opened up a new audience for me", Willcox commented.
In 1979, on London's Royal Court Theatre stage Willcox played Sharon in Nigel Williams' Sugar and Spice, the play about "hate, despair and sexual derision", climaxing with an unsettling jab of physical violence (the main character Steve having his genitals twisted out by the broken whisky bottle). "I was offered the part of Carol, who is the bird that ends up naked, and I instantly refused it. I just couldn't handle a part like that. I sent the script back, and was offered the part of Sharon, which I was quite happy to take. The nudity would freak me out. Completely", she explained in the 1980 NME interview. The part took six weeks to learn and still proved demanding, lots of words Willcox muffled on stage. "You get to the point where if you're not concentrating I find I'm talking a load of gibberish because I'm missing certain words out. I'm not thinking about what I'm saying, and the cast are looking at me in horror. You do things like that 'cos there's so many lines, you forget you are talking sense", she explained. Still she insisted on having at least one stage play a year, merely as a mental stimulant. "'Cos it's training, really good training. Film can be so related and you don't have to concentrate so much. I just find it a good refresher course. It just makes you think", she told ZigZag in 1980.
Also in 1979 Willcox appeared as Tallulah in Stephen Poliakoff's American Days at the ICA, playing alongside Mel Smith, Antony Sher and Phil Daniels and, the same year, opposite Katharine Hepburn in the made-for-television film The Corn Is Green, directed by George Cukor. Willcox remembered how she had to go and do an audition with 2,000 other hopefuls for the film after the Emlyn Williams book: "I had bright pink hair at the time and this is a period film. And my agent said: 'don't turn up with your red hair'. So I borrowed a wig from the National Theatre and I turned up at Eaton Square where George Cukor, the film director, let me in and he introduced me to Katharine Hepburn. And apparently she saw my eyes and said to herself: 'this is the girl'. So the next day I go along knowing I got the part, I get the big phone call saying I got the part. I thought: 'sod it, I'm not going to wear a wig, I'll just go with my red hair'. And I walk in and George Cukor said: 'would you like to take your hat off?' (laughter) and my hair was quite short back then and it was – it looked like feathers. And his face went ashen as to think: 'oh, what have done, this is absolutely terrible!' And he brought in to see Katharine, and he said: 'Katharine, this girl has red hair', and she just grabbed me, and in three hours we read through the play, and she just had her fingers in my hair the whole of the reading. Katharine Hepburn just fell in love with me the first time I met her and I say that modestly because she actually admitted she did... She loved my eyes, she said they were full of fire", Willcox was saying in her 2000 interviews.
Willcox played Calamity Jane at the Shaftesbury Theatre and was a guest vocalist in the anniversary tour of The Rocky Horror Show at the Royal Court Theatre. She had many television roles, including series such as Quatermass (1979) and Minder. She starred opposite Laurence Olivier in The Ebony Tower (1984), also appeared on Kavanagh QC and Secret Diary of a Call Girl. During the late 1980s and 1990s Willcox forged ahead with a career as a stage performer. Notable credits include Trafford Tanzi (at the Mermaid Theatre, leading role), Cabaret (Sally Bowles), Three Men and a Horse (winner of an Olivier Award for Best New Comedy), the UK tour of Arthur Smith's Live Bed Show. In 1990 she played Costanza in the national tour of Amadeus. She has also appeared as a presenter of programmes such as Songs of Praise, Holiday (BBC), and Good Sex Guide Late as well as being a guest on several shows such as The Heaven and Earth Show, Through the Keyhole and Loose Women. In 1999 she took the lead in the children's television series Barmy Aunt Boomerang. She also provided the voices for the children's television programmes Teletubbies and Brum. She has also appeared in the reality television series I'm a Celebrity...Get Me Out of Here! and I'm Famous and Frightened!.
In the 2000s Willcox had a busy schedule with theatre commitments, including appearing on stage in London's West End performing the title role of Calamity Jane (nominated for an Evening Standard Award for Best Musical) at the Shaftesbury Theatre in 2003. In June 2008 Willcox appeared on Living with the Dead on Living to share her experiences living in her haunted home. On 24 July 2008 Willcox appeared on UK ITV1's This Morning to discuss her role as a vampire in rock musical Vampires Rock. Toyah has also appeared in shows looking back on popular culture, including the I'm a Celebrity series, and various 'Top 100 favourite' shows. More recently, Willcox played Queen Ivannah in Snow White and the Seven Dwarfs at the Lyceum in Sheffield for the 2009 Christmas season. In October 2009 she made a guest appearance in the BBC drama series Casualty. Willcox has also been heard on radio including the 2002 BBC Radio 4 series The Further Adventures of Sherlock Holmes. She is also played the widow Fantine in Focus on the Family radio theatre's version of Les Misérables. In December 2006 she joined the radio drama series Silver Street on the BBC Asian Network as Siobhan Brady.
Career in music
Since Willcox's move to London in the mid-1970s her acting and musical careers developed in parallel, causing lots of misunderstanding. "I think people found me either fake, or couldn't put me in a compartment", Willcox later commented on the way her work in theatre and the reputation of "high priestess of punk" collided. In 1980 writer Paul Morley described Willcox's roles as having had "great attraction" and being "bright boosts". Solidly established ("and undeniably hot", in Morley's words), she had at the time much less credit as a musician, desperately wanting, meanwhile, her music to be as accepted as her acting. On the way those two worlds interacted, Willcox's commented: "It's difficult to compare the two worlds and say why you're doing both. I generally just do whatever I want to do next. I'm still the one person about, I think, who's managed to keep the two careers completely separate. Very little of my music gets involved with my acting, and I wouldn't like it to. I like doing both music and acting. I get a lot of inspiration from acting and the music. Doing a play like this leaves the days free to work on music. It's just perfect. I need to work day and night time, so having both enables me to do that."
Willcox often emphasised that music and acting for her complemented one another: "I got to do both. I like both for totally different reasons but I find if I escape for a few months from music to do some acting, then when I'm acting I'll probably write a lot of lyrics. I like being busy the whole time. I like having to think the whole time. When I'm at my tiredest I get my best ideas. So if I had to do one career I would find it incredibly frustrating coz it wouldn't satisfy my imagination enough", she said in an ATV 1980 documentary. "There was a time when I was doing two movies and an album. Quadrophenia and Quatermass and the Sheep Farming in Barnet LP. I didn't sleep for two weeks and I was very happy", Willcox told Paul Morley in 1980. On distinction between the two careers, she remarked: "When I'm acting I'm someone else's puppet. I'm the director's or writer's puppet. You feel that you are eating other people's minds to create a totally separate person. You're creating something that doesn't exist, and it's great. You feel like a creator", adding: "I've got two personalities that both need feeding at the same time. I couldn't tell you what they are. I've got the snob in me and I've got the commoner in me. The snob does the acting and the commoner the music".
Willcox's performance in Glitter (1976), which some years later she remembered as embarrassing, provided nevertheless a crucial impulse to start musical career of her own. "Inspired by the band, the equipment, the volume, the ambience... my mind was set. I had to put a band together myself, or get into one... quick!", she said. In 1977, while with the London's National Theatre playing Emma in Tales from the Vienna Woods, Willcox fronted a band called Toyah which featured Joel Bogen on guitar, Mark Henry on bass, Steve Bray on drums, Peter Bush on keyboards, and herself on vocals, cutting "a very striking visual image at this time with bright orange hair with pink tips". She never considered herself a musician. "I was writing poetry. Most of that poetry went onto an album called Anthem. But I've never really been a musician. I'm a lyricist primarily. So back then I was writing poetry and learning what I loved about a song", she later recalled.
In London, Willcox lived in a place called "Mayhem", the converted British Rail warehouse serving as a studio that started off as a "sort of over ambitious multi-media idea and the whole idea was for anyone to go in there and try and create something", according to Willcox. It was there that the band Willcox recorded their first demos. For the lack of proper bed she slept for a while in a "second-hand" coffin, reportedly used by the French Red Cross to transport victims of fatal accidents. While doing the film Quadrophenia (1979) Willcox was getting a lot of press and the band was doing well. Up to two thousand people would turn out at gigs, which were huge crowds for an unsigned band. They did a showcase for Safari Records and the label promptly signed them. "Which amazed me, because I'm a live performer, I need my audience, I need my interaction and we were performing in a small rehearsal studio that smelt of beer and piss. But this worked well. It meant I could go back to Quadrophenia and say to Sting: 'I've just been signed!'" Willcox remembered. The band had its first success with the debut single "Victims of the Riddle", which topped the UK Indie Charts. Then came the Sheep Farming in Barnet EP, produced by Steve James and Keith Hale. Initially released in Germany, in 1979 it was re-released as an LP, comprising the original six tracks, "Victims of the Riddle" A and B sides and three tracks that were previously unavailable on vinyl. Willcox's second album, The Blue Meaning, went up to no. 40 in the UK Albums Chart in June 1980. By this time she severed all ties with punk aesthetics. "I don't use punk whatsoever because my philosophies are so different, my morals are so straight. I'm not a punk, I'm a modern woman", Willcox said in a 1980 TV interview.
In January 1981, the live album Toyah! Toyah! Toyah!, recorded at the Lafayette Club in Wolverhampton the previous June, made it to the Top 30, backed up by a TV documentary Toyah. By now the original band had broken up. "I played mother to that band for two years and they just walked out on me. It's left me bitter, but I know I can survive without them", Willcox said in an interview. The new line-up consisted of Phil Spalding, Nigel Glocker and Adrian Lee, only Joel Bogen remaining and Toyah. 1981 saw Willcox's strengthened presence in the charts with hits such as Four from Toyah EP (no. 4, February 1981, including "It's a Mystery"), the third album Anthem that went to no. 2 in May 1981 to be later certified platinum, "I Want to Be Free" (no. 8, June 1981), "Thunder in the Mountains" (no. 4, October 1981) and Four More from Toyah EP (no. 14, November 1981). She became one of the first acts to score regularly in the UK Singles Chart with EPs, which were also successful on an international level. At the end of the year Willcox won the Smash Hits' reader's poll in two categories: Best Female Singer and Most Fanciable Female (beating Kim Wilde to the second place). In 1981 she alone, according to Safari, sold in the UK more units than the whole of the Warner Bros. put together.
In 1982 The Changeling album was released, produced by Steve Lillywhite, marking a turn for a more goth-tinged sound, it went up to no. 6 in the UK. "Changeling was a reaction because I wasn't ready to write. I should have had another six or twelve months to address the album. It was all written in the studio. I think it's a good album, it says something very powerful. But it was a painful album and a very painful period in my life where I just had to move back into acting, which was Trafford Tanzi", Willcox remembered. The Changeling was followed in the same year by a double live album Warrior Rock: Toyah on Tour. Also in 1982, Willcox appeared in Urgh! A Music War, a British film released in 1982 featuring performances by punk rock, new wave, and post-punk acts, filmed in 1980, in which she performed her hit, "Danced". Three more of her singles, "Brave New World", "Ieya" and "Be Proud Be Loud (Be Heard)" have made it into the Top 50.
The making of Love Is the Law (1983) was the happiest period of her life, according to Willcox, when "everything was going right. I was starring in a stage play called Trafford Tanzi, which won me especially huge critical acclaim, and I was about to star in a film, The Ebony Tower with Lord Laurence Olivier just as soon as the album was finished. It was a killer timetable but I loved it with a passion", she remembered. By this time, though, her popularity started to decline: the album reached no. 28 (with singles "Rebel Run" and "The Vow" peaking at no. 24 and no. 50 respectively), but the 1984 greatest hits compilation, released by K-tel and called confusingly Toyah! Toyah! Toyah!, failed to chart.
Toyah Willcox disbanded her group, signed to a major label, Portrait Records, and in 1985 released the solo album Minx which contained several cover versions including Alice Cooper's "School's Out" as well as her own hit "Don't Fall in Love". In 1986 Willcox married UK guitarist Robert Fripp and formed with him a new band Sunday All Over The World which released critically acclaimed Kneeling at the Shrine album. The same year she also sang lead on the Tony Banks' track "Lion of Symmetry". Her next solo album Desire (1987) was less successful although the single with her version of "Echo Beach" made it Top 50. Then in 1988 Prostitute came out, an album through which Willcox vented her frustrations which started to accumulate as a result of having made the transformation "from all-powerful artist to invisible woman" in the course of just one year of marriage. This experimental concept album, marking a considerable divergence from previous works, was released on E.G. Records. The attitude to Prostitute, according to Willcox, in the UK and the US was radically different: "In the UK, when my management tried to sell it to the music reps, an awful lot got up and walked out of meetings; all male I hasten to add. In America, Billboard magazine said it was the dawning of a new era for me as a producer and that it was an antidote to Madonna. I started to receive mail from professors at eminent universities telling me they played the album at their lectures as an example of the new way of thinking coming from contemporary women." Robert Fripp joined his wife on her 1991 album Ophelia's Shadow (1991) which, along with Dreamchild (1994), received good reviews. In 1996 Willcox released The Acoustic Album on Aardvark Records, featuring strings from Royal Philharmonic Orchestra and produced by Oliver Davis.
In 2001 Willcox was awarded an honorary doctorate by the University of Central England in recognition of her achievements in performing arts, media and broadcasting. The 2001 May issue of Q magazine named Willcox number 48 in their top 100 Greatest Women in Music poll, as voted for by readers of the magazine. She returned to music in 2002 with new material for a limited edition Little Tears of Love EP and a one-off preview concert at Ronnie Scotts. The same year she sold out eleven stadium gigs for the Here and Now tour. She continued to perform with her band, releasing a mini-album Velvet Lined Shell in 2003 on her own record label, Vertical Species Records, showcasing a darker, edgier direction. In 2004 she performed as part of The Best of the 80s tour in the UK alongside Nick Heyward, Curiosity Killed the Cat and Altered Images. A live DVD followed in 2005, the year that also saw two parts of The Safari Records Singles Collection being issued.
In May 2007 she collaborated with Bill Rieflin as the Humans for live dates in Estonia where she had been invited by the Estonian president. According to The Northern Echo, that resulted "from reading one of her husband's emails". The invitation was for him to go, but he wasn't keen, so Willcox accepted. "In Britain, that doesn't have much of a career prospect because people want me to sing like the Toyah they've known for 30 years. But in other places I can step away from that", she later commented. Also in 2007, Willcox signed a new worldwide publishing deal with Zomba Music Group. She continued to write and record solo material with long-term collaborator Simon Darlow. On 29 October 2007 a new single "Latex Messiah (Viva la Rebel in You)" came out, followed by the In the Court of the Crimson Queen album, written and produced in collaboration with Darlow and released by Willow Recordings Ltd. on 15 September 2008. As part of Liverpool's European Capital of Culture year, she performed for the first time ever at the newly opened Liverpool Echo Arena and Conference Centre.
In 2009 a new version of Vampires Rock was created, called Vampires Rock Christmas, and Willcox was back in her role as the Killer Queen, alongside the writer and one of the stars of the show, Steve Steinman. Willcox continued to perform with The Humans, featuring Bill Reiflin, Chris Wong and occasionally husband Robert Fripp. Described as "European experimental meets West Coast American grunge", The Humans recorded their debut album We Are the Humans in Seattle in 2008, released in Estonia in May 2009 to coincide with the band's return to play in front of the country's president. The album received a UK digital release in September 2009, along with a single "These Boots Are Made for Walkin'". At the end of the year Willcox came seventh in a BBC series naming the "Queens of British Pop", as voted for by the British public. In 2010 Willcox with The Humans performed at the London's Roundhouse Haiti earthquake fundraiser concert. On 17 June 2011, Willcox commenced on a special From Sheep Farming to Anthem tour, celebrating the 30th anniversary of her breakthrough hit "It's a Mystery" and the platinum-selling album Anthem, starting at the London's Leicester Square Theatre. The set included selections drawn exclusively from Toyah's first three albums, Sheep Farming in Barnet (1979), The Blue Meaning (1980) and Anthem (1981). Andi Fraggs, a British electronic musician, supported her on chosen dates.
On 14 April 2012, Willcox launched the Changeling Resurrection 2012 tour at the Concorde 2 in Brighton to celebrate the 30th anniversary of her album The Changeling (1982). On 16 July 2012, Willcox performed a concert in her birthplace of Kings Heath, Birmingham, to celebrate being the first artist with a star on the King's Heath Walk of Fame. Andi Fraggs made a surprise appearance, duetting Willcox's 1981 hit single "Thunder in the Mountains". In 2013, Toyah released a deluxe edition of her 2008 album In the Court of the Crimson Queen and embarked on the tour revisiting the Love Is the Law (1983) -era material.
Social activities
In 1987 Willcox was invited to make a speech at Women of the Year ceremony in presence of H.R.H. the Princess of Wales, expressing her views on the subject of how being disabled incites creativity and craving for fuller life experience.
In 2002 Willcox became a prominent opponent of planned accommodation centres for asylum seekers near the Worcestershire village, Throckmorton. Protesting together with more than one thousand villagers, Willcox said: "The villagers are not anti-asylum seekers and they are not racists", adding that "it was not a simple black and white issue". Commenting on the Government's plans to build asylum centres in other rural areas, Willcox said: "This is only the first of 15. The sheer scale is mind-boggling. This is a small country – it's all happening illegally."
In November 2007 Willcox took on the role of sponsoring the Black Country Urban Park for the People's £50 million Big Lottery Fund. In April 2008 Willcox took part in the Great Walk to Beijing alongside other celebrities to raise money for Olivia Newton-John's cancer charity.
Personal life
Willcox married Robert Fripp of King Crimson in 1986 in Poole, Dorset. "I got married because I had found my soul mate, not because I wanted to be married", she said in a 2008 interview.
Shortly after her marriage, Willcox underwent a sterilisation operation. She is incapable of carrying a child full-term due to her childhood illnesses and has said that neither she nor her husband wants children. Later, asked if she had any regrets about the operation, Willcox said: "No. The morning I woke up from the operation I was in tears, I felt I'd interfered with my femininity; but since then, no. You don't have a child just because you're a woman, you have a child because you have a calling and I did not want to be put in a position of terminating a birth when I felt so strongly that actually psychologically being pregnant would damage me. It was something that I really, really thought about and I perhaps suffered for six weeks after but, since then, it's been a liberation". However, she and her husband have arranged their wills so as to leave their entire fortune to the establishment of a musical educational trust for children.
For the first 19 years of their marriage the couple lived largely separate lives due to the demands of their careers: she in Pershore, Worcestershire, UK, Fripp in the US, and rarely saw each other for more than 12 weeks every year. "But [Robert is] in semi-retirement now, so he's home, I cook for him twice a day and I really like it. We're having lovely lovely autumn years of our marriage, it's really nice", Willcox said in a 2006 radio interview.
Compilation albums
1984: Toyah! Toyah! Toyah! UK 43
1985: Mayhem
1994: Best of Toyah
1997: The Very Best of Toyah
1998: Live & More: Live Favourites and Rarities
1998: Proud, Loud & Heard: The Best of Toyah
2002: Gordon
2005: The Safari Records Singles Collection Part 1: 1979–1981
2005: The Safari Records Singles Collection Part 1: 1981–1983
2008: Good Morning Universe – The Very Best of Toyah
Collaboration albums
1986: The Lady or the Tiger? (with Robert Fripp)
1991: Kneeling at the Shrine (with Sunday All Over the World)
1993: Kiss of Reality (with Kiss of Reality)
1997: Cabaret (with Nigel Planer)
2009: We Are the Humans (with The Humans)
2009: This Fragile Moment (with This Fragile Moment)
2011: Sugar Rush (with The Humans)
2014: Strange Tales (with The Humans)
Tours
1979: The Resurrection Tour
1979: Sheep Farming in Barnet Tour
1980: Bird in Flight Tour
1980: Ieya Tour
1981: College Tour
1981: Anthem Tour
1981: Good Morning Universe: European Tour
1982: Changeling Tour
1982: Mini Tour
1983: Rebel Run Tour
1988: Fripp Fripp Tour
1989: Sunday All Over the World Tour
1993: Take the Leap! Tour
1994: Leap 2 Dream Tour
1994: Acoustic Dreamchild Tour
1994: Has God Ceased 2 Dream You? Tour
2002: Here and Now Tour
2004: Best of the 80s Tour
2006: The Hitmakers Tour
2010: From Sheep Farming to Anthem: Classics Revisited Tour
2012: The Changeling Resurrection Tour
2012: The Changeling Resurrection II
2013: Love Is the Law & More Tour
2014: Crimson Queen/Greatest Hits... Live!
2014: Acoustic, Up Close & Personal
2014: North American Tour (with The Humans)
2014: Songs From The Intergalactic Ranch House... and Beyond!
Feature films
1978: Jubilee as Mad
1979: The Corn Is Green as Bessie Watty
1979: The Tempest as Miranda
1979: Quadrophenia as Monkey
1981: Urgh! A Music War as herself
1984: Murder: Ultimate Grounds for Divorce as Valerie Cunningham
1984: The Ebony Tower as Anne, 'The Freak'
1993: Anchoress as Pauline Carpenter
1999: Julie and the Cadillacs as Barbara Gifford
1999: The Most Fertile Man in Ireland as Dr. Johnson
2011: The Power of Three as Michelle
2015: Aaaaaaaah!
2017: The Apple Picker
TV appearances
1979: The Quatermass Conclusion as Sal
1980: Shoestring
1980: Minder
1982: Tales of the Unexpected as Marigold
1982: Dear Heart as Super Advice Person
1984: The Ebony Tower as Anne (The Freak)
1985: Pob as herself
1988: French and Saunders as herself
1988: Boudicca
1990: Cluedo as Miss Scarlet
1990: The Tale of Little Pig Robinson as Ship's Cat
1991: Brum as Narrator
1992: First Night on TV – hosting
1993: Doctor Who: Thirty Years in the TARDIS as herself
1994: The Ink Thief
1995: Kavanagh QC
1996: Good Sex Guide Late
1997: Presenting... Toyah on VH1
1997: Light Lunch
1997: Teletubbies as Narrator (opening and closing)
1998: Boys from the Black Country – The Slade Story – hosting
1998–2005: Never Mind the Buzzcocks
1999: It's Slade
1999: Barmy Aunt Boomerang
2002: Rock Legends as herself
2002: Open House Panto Special
2005: QueenMania
2006: Proud Parents as herself
2007: Loose Women – One Time Panellist
2008: In Your Dreams as herself
2008: Living with the Dead
2008: Celebrity Mastermind
2008: Ready Steady Cook – Celebrity Christmas Special as herself
2009: Psychic Therapy as herself
2009: Celeb Experiences as herself
2009: Hole in the Wall as herself
2009: Celebrity Brides Unveiled as herself
2009: Celebrity Life Skills as herself
2009: The One Show
2009: Casualty
2010: Greatest Christmas TV Moments (TV Movie documentary)
2010: Gayle Tuesday: The Comeback
2010: Greatest Christmas TV Ads (TV Movie documentary)
2011: Celebrity Ghost Stories
2012: The Women of Doctor Who (TV Movie documentary)
2012: Doctor Who: Best of Specials (TV Mini-Series documentary)
2013: The Big Fat Quiz of the 80s (TV Movie)
2013: All Star Mr & Mrs
2013: 3 Sides of the Coin (Short)
2013: The Power of Three
2013: Dun Punkin: Ep.1 – 'Boys Will Be Boys' (Short)
2014: Splash!
2014: Pointless
2014: Who's Doing The Dishes?
Books
2000: Living Out Loud
2005: Diary of a Facelift
References
Toyah Willcox Wikipedia
(Text) CC BY-SA