Full Name

Doris Smith




Role

Actress




Name

Toukie Smith





Years active

1971–present




Occupation

Actress, model







Born

April 25, 1955 (Age 65) (

1955-04-25

) Philadelphia, Pennsylvania, U.S.


Children

Aaron Kendrick De Niro, Julian Henry De Niro




Movies

Joe's Apartment, I Like It Like That, Goosed


Similar People

Robert De Niro, Diahnne Abbott, Aaron Kendrick De Niro, Willi Smith, Grace Hightower



Siblings

Willi Smith, Norman Smith

Remember Eva from '227'? She has handsome twin sons with Robert De Niro but lost 3 close people
Doris A. "Toukie" Smith (born April 25, 1955) is an American actress who rose to fame for her role in an NBC sitcom series 227. Born in Philadelphia on the 25th of April 1955 with the official name of Doris Smith, Toukie was quite popular in the '70s and '80s.
Contents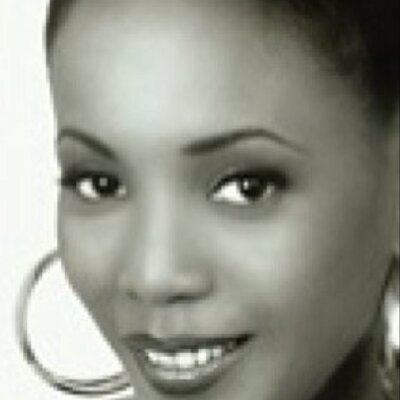 Facts
She is the sister of fashion designer Willi Smith.
Toukie smith tribute film with robert de niro
Early life
Toukie's father was a butcher by profession while her mother worked in a factory to make ends meet. Her parents had two sons namely Willi Smith (now deceased) and Norman Smith. After leaving high school, Toukie attended a Fashion Institute of Technology before making her foray into acting and modeling.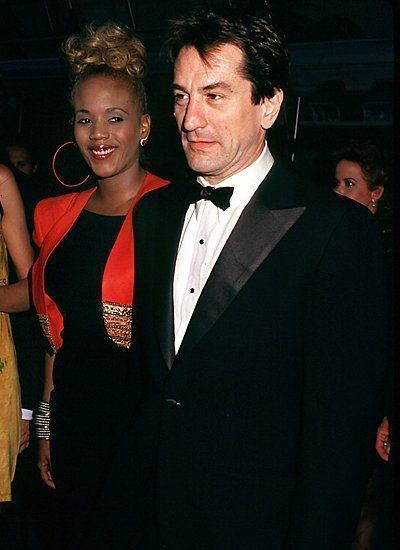 Career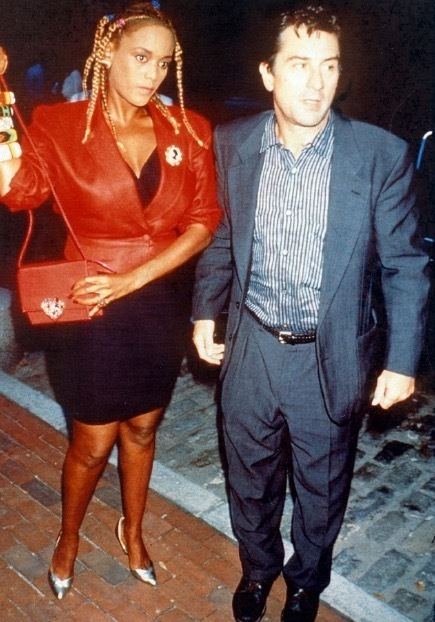 Smith started her career as a model officially in the year 1970 working for prestigious brands like Versace, Chanel, Issey Miyake, Norma Kamali, and Geoffrey Been. During her career, she modeled for her brother's clothing line as well. She also had a very successful photography career. Some of her photography works include a photo campaign for Cosmopolitan, Redbook, Vogue and Seventeen magazines. She also did notable work for Yves St. Lauren. Due to her massive achievement in front of the cameras, Toukie Smith was named by Bloomingdale as the 1978 Model of the year. This announcement also made her the very first African American model to have a designed mannequin in her likeness. According to the actress and mother of two, her name "Toukie" was given to her by her grandmother who often played her a song about a fire engine when she was little.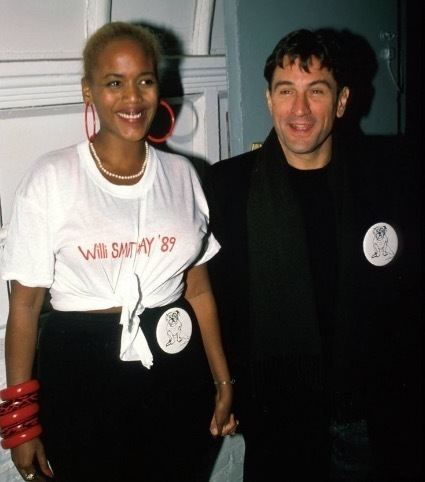 She also had a successful print career, including a photo campaign for Yves St. Laurent as well as appearances in Vogue, ELLE, Ebony, Cosmopolitan, Redbook, and Seventeen magazines.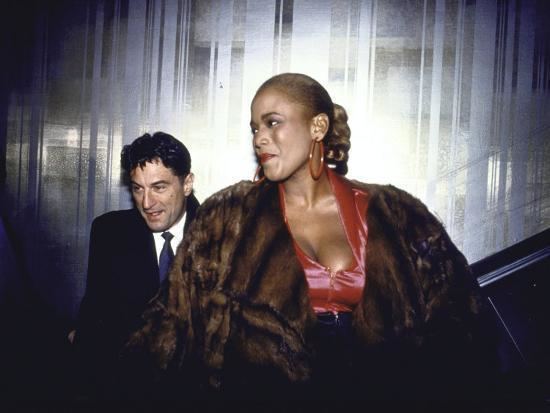 For her acting career, Toukie became quite popular on television for her role in the 227 NBC series. Her other movie appearances include Talking Dirty After Dark (1991), Joe's Apartment (1994), The Preacher's Wife (1996).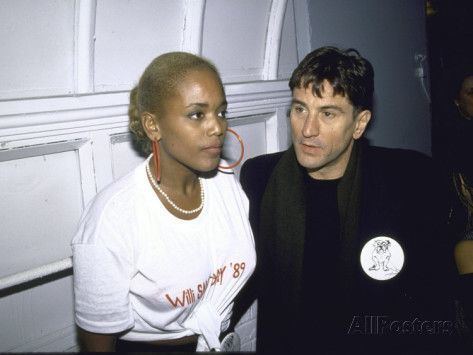 At various stages in her life, she also ran different businesses one of which was a restaurant in the West Village neighborhood of New York City named "Toukie's" after her .
Acting Career
Toukie branched off into acting in 1987, about 17 years after making her debut as a professional model. One of her first appearances was for the crime drama, Miami Vice. After that, she appeared in the comedy flick Me and Him and also in the Movie Talking Dirty After Dark. After her role in The Preacher's Wife, she featured in another movie, Goosed but it was her role in 227 that earned her the respect and recognition she craved in Hollywood. Since the turn of the new millennium, Toukie Smith has not appeared in any notable screenplay.
Personal Life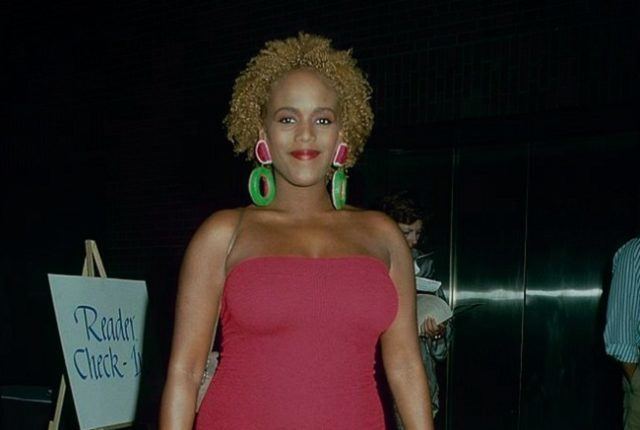 From 1988–1996, Smith's long–term partner was actor Robert De Niro, with whom she had twin sons (Aaron Kendrick De Niro and Julian Henry De Niro; born 1995) conceived by in vitro fertilization and delivered by a surrogate mother.
Smith said that the name "Toukie" comes from her grandmother, who used to play her a song about a fire engine that had a lot of energy.
Toukie Smith's brother Willi Smith
Willi Donnell Smith was an American fashion designer born on February 29, 1948. He founded the fashion outfit, WilliWear LTD in 1976. Before his demise, 'WilliWear' was regarded as one of the most successful African-American owned fashion companies. Some estimates placed WilliWear's annual sales at $25 million a year which was quite remarkable for any fashion line at the time. Born in Pennsylvania, Willi had two siblings, Toukie Smith and Norman Smith with whom he shared a close relationship. He died on April 17, 1987, in New York at the age of 39. The cause of his death was AIDS-related problems with chronic pneumonia complications. After Willi's death, his partner continued with production by creating different designer collections, but without Smith the business floundered. In 1990, it folded up due to poor sales and financial problems.
Robert Deniro and Toukie Smith
Toukie and legendary actor Robert Deniro were in a relationship that spanned almost a decade from 1988 – 1996. Their time together was fraught with challenges for the couple. As at the time they started dating, many in the entertainment scene didn't know how serious their relationship was until later on. Between 1986 to 1987, Toukie lost three important people in her life. First was her mother, who died of a liver problem: followed by her brother Willi Smith who died of Aids. Later on, she lost her first pregnancy with Robert De Niro through a miscarriage.
After the death of her fashion designer brother (Willi Smith), Toukie and her partner, De Niro did a lot of social campaigns to raise awareness and funds for HIV and Aids. Their combined effort yielded fruit as society became more aware of the risks and prevalence of the disease.
After years of trying, Robert and Toukie eventually had children of their own in 1995 when their twin kids were born (Julian Henry and Aaron Kendrick De Niro). The twins were born through surrogacy and were kept away from the spotlight for several years. Both aged 23 as of 2019 , their pictures are beginning to show up on social media but their mother has chosen to remain out of the spotlight since the early '90s. Toukie and De Niro were never married but maintained their relationship for close to a decade until they separated. Before his relationship with Toukie, Robert was married to singer and actress Diahnne Abbot with whom he has two children. After the end of his relationship with Toukie, he married a philanthropist, Grace Hightower in 1996 and the marriage produced two children before they divorced. Toukie, on the other hand, did not enter into any known relationship with any other man after her time with Robert.
Toukie Smith's Twin Sons
Robert and Toukie had twin kids born through surrogacy. They named their kids as Julian Henry and Aaron Kendrick De Niro. Aaron Kendrick De Niro's identity was protected from the outer world and not much is known about him. Robert De Niro has expressed his love for his kids several times and the twins are also believed to be close to their father, despite growing up away from his presence. Julian is said to have ventured into the silver screen, however, there is not much of notable work, unlike his celebrated actor father. Aaron has always kept private and lived away from the spotlight completely. During to their mixed racial origin, the twins are endowed with good features both of their parents. Both of them grew to be fairly handsome young men.
Aaron Kendrick De Niro
Aaron Kendrick De Niro is one of the twin sons of Toukie Smith and Robert De Niro. He was born on the 20th of October 1995 in New York through IVF surrogacy. Aaron's paternal grandparents are Virginia Admiral and Robert De Niro Snr. His maternal uncles are Norman Smith and the late Willi Smith. Besides himself and his twin brother, Julian, their parents never had any other kids until their separation but he has step-siblings. Aaron Kendrick is of mixed ethnicity (African American) but beyond that, not much else is known about him. For instance, the schools he attended and his current profession is not listed as there are no known sources to rely on. From the time of his conception to his birth, his parents have always protected his identity along with that of his brother's. His brother Julian is more conspicuous being an actor and a movie producer but for Aaron, not much else is known.
Julian Henry De Niro
Just like his twin brother, Julian was also born on the 20th of October 1995 to his celebrity parents. Julian is a multiracial American with a rich historical background. On his father's side, hehas French, Dutch, English, Irish, Italian and American nationality and on his mother's side, he has African-American roots. Besideshis racial background, not much else is known about Julian. His life has always been covered in mystery, the same for his birth. There are no known records of the schools he attended neither are there any known associates of his besides his family members.
Accordingto some sources, Julian is an actor and a movie producer but thisfact cannot be verified. He has never appeared in any motion pictureof note besides TheDubious Battle (2016).Other than that, there hasn't been any other notable work credited tohim. Julian has other siblings by his father from previousrelationships. The most famous of his siblings is Raphel De Niro.Raphel is a partner with his dad Robert at the family's Greenwich hotel , and also a real estate broker. His other siblings are Drena De Niro the sister of Raphel and Elliot De Niro from his father's marriageto Grace Hightower.
Character | Role as Eva Rawley in 227 TV Series
Toukie Smith played the role of Eva Rawley in the
NBC
Sitcom
, 227. 227 made it's debut on American television in 1985 in an apartment building with the number 227 and it lasted for 5 seasons until the show's conclusion in 1990. The Eva Rawley character did not appear on the show until the final season. In 227, Eva is the Manager of building 227 after it's original manager, Rose Lee sold the building. During the plot, Eva saves the day by finding old documents of the building to the joy and relief of all the occupants. In the series, she is the daughter of Lester Jenkin's friend who was never seen on set. Despite her annoying attitude, all the residents in the apartment lookup to her guidance.
Historical plot
227 is an American comedy
sitcom
that aired from September 14, 1985, till May 6, 1990. The series is an adaptation from a play originally written in 1978 by Houston Christine. It focuses on the lives of female residents living in a predominantly black apartment in
Chicago
in the 1950s. The show was created for Marla Gibbs to play a starring role. Toukie's character, Eva Rawley was one of the
supporting roles
in the sitcom's final season.
Reception
Shot in a black community with African-American themed plots, Toukie may only have appeared for one season but she made quite an impression. Her high pitched voice made her quite popular among fans of the
sitcom
and she became a household name on American television during and after the show's conclusion.
Her Smile
Toukie Smith has amazing dentition and what many will consider a million-dollar smile. When she was still active, many fans found her smile quite assuming. In the '80s and '90s, pictures of her smiling used to be quite common during her time working as a model and an
actress
. Despite her age (64) as of 2019, her smile is still as wonderful as it used to be during her younger years.
Toukie Smith Net Worth
According to gossip blogs, Toukie Smith is worth about $3 million as of 2019. Detailed information about her income is still sketchy but she seems to have amassed considerable wealth throughout her
acting
and modeling
career
. She also has financial holdings , Restaurants and key assets which props up her overall
net worth
.
Where is Toukie Smith Now ?
Not much has been heard of her after her last appearance in Goosed. At some point, the actress managed a high scale restaurant in
West Village
, New York. In recent years, she has managed to keep a very profile away from the internet and
social media
.
Filmography
1987-1988: Miami Vice
1988: Me and Him
1989-1990: 227
1991: Talkin' Dirty After Dark
1994: I Like It Like That
1996: Joe's Apartment
1996: The Preacher's Wife
1999: Goosed
References
Toukie Smith Wikipedia
(Text) CC BY-SA