Algeria


216 km2


Touggourt



Touggourt (Arabic: ?; Berber: , lit. the gateway or the gate) is a city and commune, and capital of Touggourt District, in Ouargla Province, Algeria, built next to an oasis in the Sahara. As of the 2008 census, the commune had a population of 39,409 people, up from 32,940 in 1998, and an annual growth rate of 1.8%. However, Touggourts urban area includes the communes of Nezla, Tebesbest and Zaouia El Abidia, for a total population of 146,108.
Touggourt is notable for its date trees. It was formerly surrounded by a moat, which the French filled up. Bradt Travel Guides describe it as "largely a modern town of block architecture and as such is largely unattractive. The centre is quiet most of the day due to the heat but is more active at night when people take to the streets."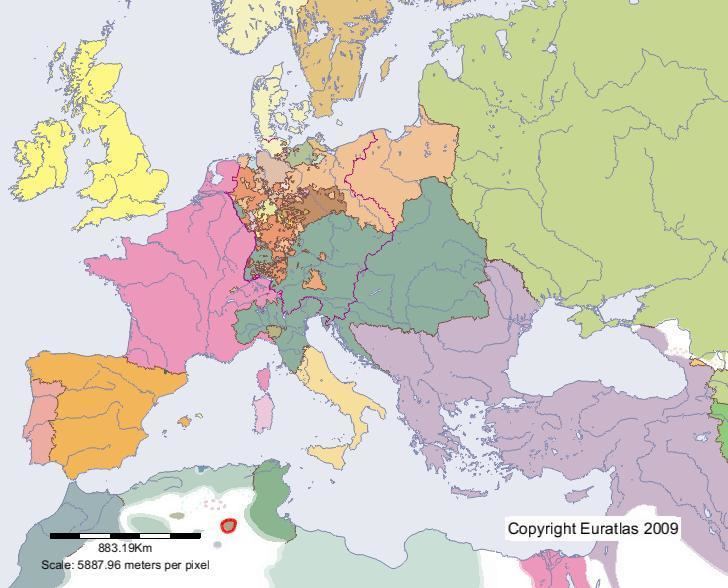 In 1414 the Sultanate of Touggourt was founded in southern Algeria. In 1854 the sultanate was abolished by the French colonial authorities. The known Sultans (and one Sultana) were:
Touggourt lies on the western side of an extensive system of oases which supports palm plantations and other agriculture in an area 50 kilometres (31 mi) from north to south. Other towns around the oases are Sidi Slimane and Megarine to north, and Tamacine and Balidat Ameur to the south. The system is also associated with more oases further north in El Oued Province including the towns of Djamaa and El MGhair. Beyond the oases, the land is arid and barren, with extensive sand dunes both to the west and east of the city.
Touggourt Wikipedia
(,)http://www.euratlas.net/history/europe/1800/entity_1076.jpg(,)http://realhistoryww.com/world_history/ancient/Images_Egypt/Luxor_Temple.jpg(,)http://upload.wikimedia.org/wikipedia/commons/9/9b/Klimadiagramm-Touggourt-Algerien-metrisch-deutsch.png(,)http://upload.wikimedia.org/wikipedia/commons/6/6d/Touggourt-Le_tombeau_des_rois-Marius-Maure.jpg(,)http://www.beaugrande.com/Touggourt%2520and%2520Gide.jpg(,)http://images.topix.com/gallery/up-GP981LDR241C3NHB.jpg(,)http://www.euratlas.net/history/europe/1700/entity_1076.jpg(,)http://www.gutenberg.org/files/46705/46705-h/images/ill_010_lg.jpg(,)https://s-media-cache-ak0.pinimg.com/736x/b7/b4/0d/b7b40d5247a47565bf3cf9252f3cda1c.jpg(,)http://www.zohramaldji.fr/wordpress/wp-content/uploads/2011/01/TOUGGOURT.jpg
(,)http://cache1.asset-cache.net/gc/504690831-dunes-between-touggourt-and-el-oued-sahara-gettyimages.jpg%3Fv%3D1%26c%3DIWSAsset%26k%3D2%26d%3DX7WJLa88Cweo9HktRLaNXltenr6sbcTxE1Xj0Y8wfItGoXLmZHQCe%252BNK2C3WjqxG%252B%252BqtncBAbF31myYaUY9JZw%253D%253D(,)http://cache3.asset-cache.net/gc/504690833-dunes-and-oasis-between-touggourt-and-el-gettyimages.jpg%3Fv%3D1%26c%3DIWSAsset%26k%3D2%26d%3DX7WJLa88Cweo9HktRLaNXjiLvsej3UsbY8oSuYVPfLWBU30go8quWb4eWFFjNg2%252B(,)http://cache1.asset-cache.net/gc/504691191-dunes-and-oasis-between-touggourt-and-el-gettyimages.jpg%3Fv%3D1%26c%3DIWSAsset%26k%3D2%26d%3DX7WJLa88Cweo9HktRLaNXqESDjwykHNB%252BeJZxmjpXoxvFZJbRv9FHZEV2ezSFrpm(,)http://cache1.asset-cache.net/gc/504690839-dunes-between-touggourt-and-el-oued-sahara-gettyimages.jpg%3Fv%3D1%26c%3DIWSAsset%26k%3D2%26d%3DX7WJLa88Cweo9HktRLaNXovHjvGEsE5%252B7fjWmBZs0fSdDEG3zyRTTSTZuwV9KRHt(,)http://cache1.asset-cache.net/gc/504690835-dunes-between-touggourt-and-el-oued-sahara-gettyimages.jpg%3Fv%3D1%26c%3DIWSAsset%26k%3D2%26d%3DX7WJLa88Cweo9HktRLaNXrw3d6vLyUDpFl25805cmHpukojfOvBtnxl76i4yvOtr(,)http://pixdaus.com/files/items/pics/1/40/201140_49d6dd4815599031740830b9995c8ef8_large.jpg(,)http://upload.wikimedia.org/wikipedia/commons/f/ff/Dune_4.jpg(,)http://images.fotocommunity.com/photos/landscape/deserts/touggourt-algeria-2d19d560-f21c-42db-affa-6b4fef9c12c2.jpg(,)http://cache3.asset-cache.net/gc/504690837-shadows-among-the-dunes-between-touggourt-gettyimages.jpg%3Fv%3D1%26c%3DIWSAsset%26k%3D2%26d%3DX7WJLa88Cweo9HktRLaNXtg6oFTSFkyES0t%252Ftbh3VCZfvWlRGuxNRhzVB3wk0FLE(,)http://cache1.asset-cache.net/gc/127049643-algeria-touggourt-salt-lakes-gettyimages.jpg%3Fv%3D1%26c%3DIWSAsset%26k%3D2%26d%3D1nfOnF7xTMb9F5TJEqzpT6hIh7B7n92dZwgpsdNN7TEI32KGloBEuEnQC2EIBpLA%252BSSgoaXhaxTxqwAcDICx%252Fw%253D%253D(,)http://cache3.asset-cache.net/gc/513010347-well-in-the-dunes-in-the-desert-between-gettyimages.jpg%3Fv%3D1%26c%3DIWSAsset%26k%3D2%26d%3DMngRqAG%252BhuT20dWjRvIomzi%252Blkny4gwuxJ%252FUmTegZdjp6m3uWjLwsVqMDROQpgJ2J5JSDVtDO5%252BITQaBya22xw%253D%253D(,)http://cache3.asset-cache.net/gc/127049645-algeria-touggourt-camel-crossing-sign-gettyimages.jpg%3Fv%3D1%26c%3DIWSAsset%26k%3D2%26d%3DCZUB26o4LNoiFniuBrOoTtNAovVKrb9LgHAY326vJ%252Bpf0m3MfJuh%252BV3EzjsGN%252BuzHj6FwbmMGMxtN8RFxCH1pg%253D%253D(,)http://static.panoramio.com/photos/large/92117623.jpg
(,)http://www.vitaminedz.com/articles/495/495697.jpg(,)http://nsa34.casimages.com/img/2013/04/21/130421072103345833.jpg(,)http://geuthner.com/livres/touggourt.jpg(,)http://www.librairie-pied-noir.com/808-1204-thickbox/reproduction-photo-de-bou-saada-touggourt.jpg(,)http://www.algerie-monde.com/hotels/touggourt/oasis-taibet-touggourt.jpg(,)http://imalbum.aufeminin.com/album/D20060414/181064_2LJQUNEEMF4GWDZOSBL1MBFIT3YX3P_dscn0727_H210239_L.jpg(,)http://imalbum.aufeminin.com/album/D20060414/181064_2LJQUNEEMF4GWDZOSBL1MBFIT3YX3P_181064_2ljquneemf4gwdzosbl1mbfit3yx3p_touggourt_h225618__H210218_L.jpg(,)http://www.vitaminedz.com/photos/89/89029-centre-ville-de-touggourt.jpg