OS grid reference

TQ275715




Region

London




Sovereign state

United Kingdom




Ceremonial county

Greater London




UK parliament constituency

Tooting




London borough

Wandsworth




Country

England




Dialling code

020




Post town

London







Population

16,239 (2011 Census. Ward)
Snizz x splash tooting juice garn spill paceworld pacmantv
Tooting is a district of South London, England, forming part of the Wandsworth borough. It is located 5 miles (8 kilometres) south south-west of Charing Cross.
Contents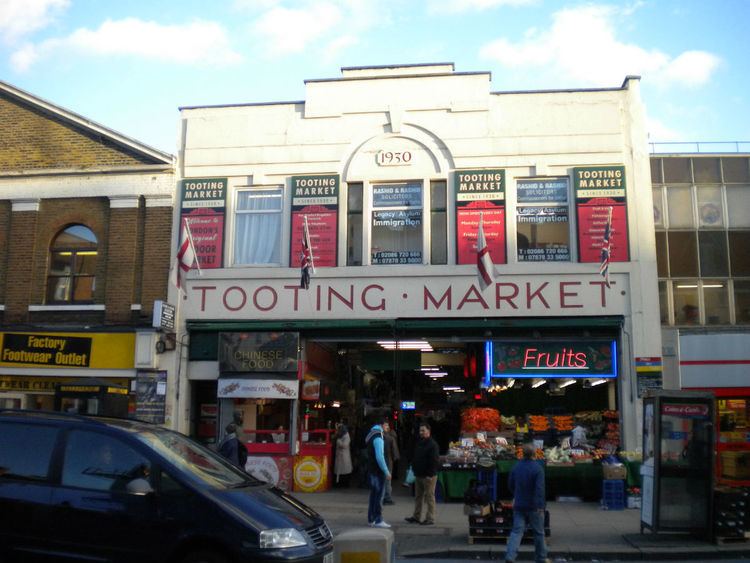 Snizz x splash tooting oso trappy paceworld pacmantv
History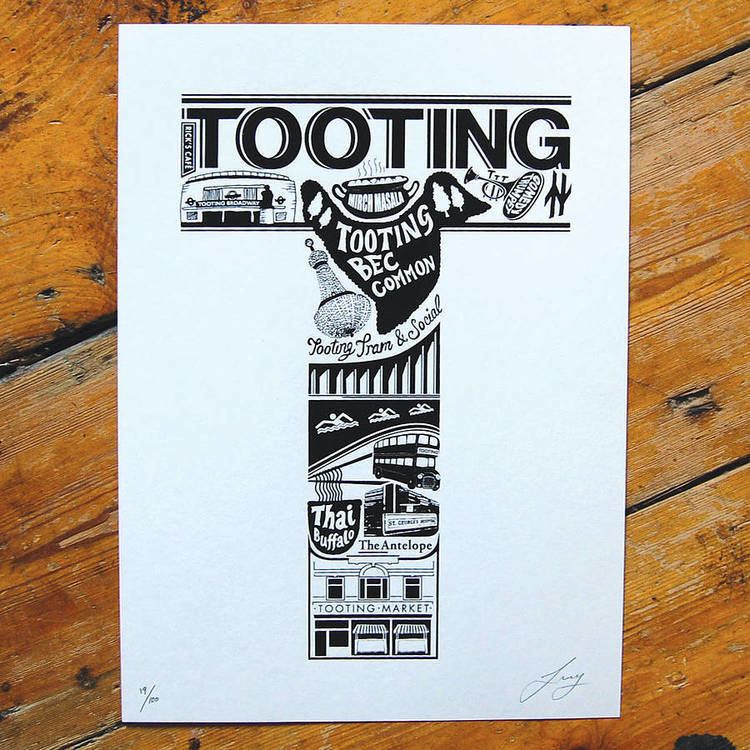 Tooting has been settled since pre-Saxon times. The name is of Anglo-Saxon origin but the meaning is disputed. It could mean the people of Tota, in which context Tota may have been a local Anglo-Saxon chieftain. Alternatively it could be derived from an old meaning of the verb to tout, to look out. There may have been a watchtower here on the road to London and hence the people of the look-out post.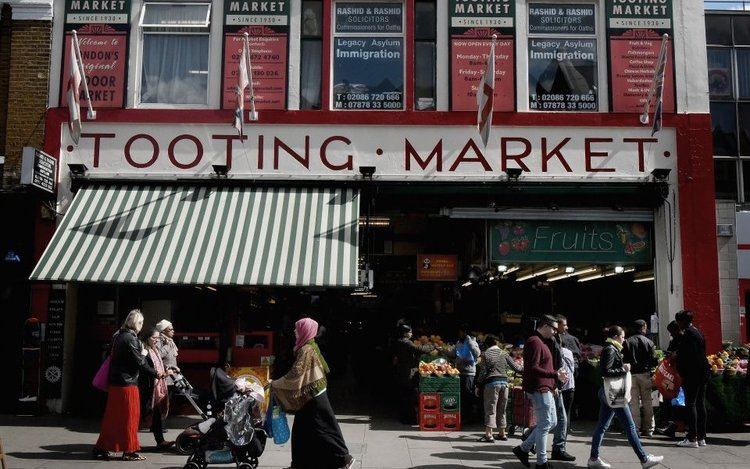 The Romans built a road, which was later named Stane Street by the English, from London (Londinium) to Chichester (Noviomagus Regnorum), and which passed through Tooting. Tooting High Street is built on this road. In Saxon times, Tooting and Streatham (then Toting-cum-Stretham) was given to the Abbey of Chertsey. Later, Suene (Sweyn), believed to be a Viking, may have been given all or part of the land. In 933, King Athelstan of England is thought to have confirmed lands including Totinge (Tooting) to Chertsey Abbey.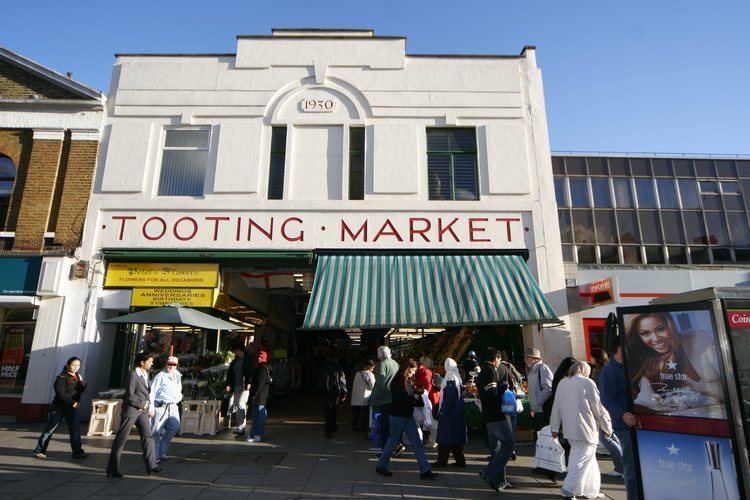 Tooting appears in the Domesday Book of 1086 as Totinges: Lower Tooting was held from Chertsey Abbey by Haimo the Sheriff (of Kent) when its assets were 1 church,  2 1⁄2 ploughlands of land and 5 acres (2 hectares) of meadow. Its people were called to render £4 per year to their overlords. Later in the Norman period, it came into the possession of the De Gravenel family, after whom it was named Tooting Graveney. Until minor changes in the 19th century it consisted of 2 km2 (3⁄4 sq mi).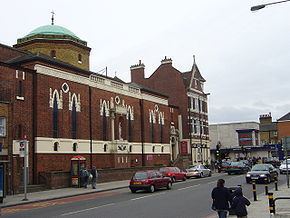 Upper Tooting, or Tooting Bec (for centuries administered as part of Streatham), appears as a manor held by the Abbey of Hellouin Bec, in Normandy, thus acquiring the "Bec" in its name. Its domesday assets were 5 hides. It had  5 1⁄2 ploughlands and so was assessed as rendering £7.
As with many of South London's suburbs, Tooting developed during the late Victorian period. Some development occurred in the Edwardian era but another large spurt in growth happened during the 1920s and '30s.
1902: Tooting Library opened as a one-storey structure. A second storey was added in 1906. In 2012 the library was rebuilt.
1906: Tooting Bec Lido opened.
1930: St Benedict's Hospital established by the London County Council
1931: Granada cinema opened with the film Monte Carlo
1954: St George's Hospital begins to relocate to Tooting from Hyde Park Corner, taking over the old Grove Fever and Fountain Hospitals.
2003: Redevelopment of St George's Hospital buildings completed.
Politics
The Member of Parliament for Tooting is Dr. Rosena Allin-Khan (Labour Party), first elected in a 2016 by-election to represent the parliamentary constituency of Tooting. following the election of her predecessor Sadiq Khan to the role of Mayor of London in May 2016.
Since the parliamentary constituency of Tooting was founded, it has always been a seat held by the Labour Party.
Transport
Tooting is positioned on the Northern line—with stations at the top and the bottom of the hill that slopes down the High Street, Tooting Bec and Tooting Broadway. Tooting is also served by national rail at Tooting railway station providing a direct link south to Sutton via Wimbledon, and north to Farringdon, St Pancras and on to Luton.
It also has several bus links, with routes to and from Central London, Croydon, Sutton and Kingston amongst others.
Tooting Broadway tube station is currently being considered by TfL as a stop on the future Crossrail 2 development. In addition to relieving congestion on the Northern Line, this would provide Tooting with a rapid and direct connection to major London stations such as Clapham Junction, Victoria, Tottenham Court Road and Euston.
Nearest railway stations
Tooting railway station
Mitcham Eastfields railway station
Balham railway station
Haydons Road railway station
Conservation area
Totterdown Fields estate was designated a conservation area, on the 19 September 1978. It was the first London County Council cottage estate built between 1901 and 1911 containing 1244 individual houses built over 38 acres (15 ha). It was influenced by Ebenezer Howard's Garden city movement and the Arts and Crafts movement.
Open spaces
A large open area, popularly known as the Tooting Commons, lies at the northern end of Tooting. Historically this was two separate open spaces: Tooting Graveney Common (formerly part of Tooting Graveney parish), and Tooting Bec Common (formerly part of Streatham parish). The commons are home to Tooting Bec Lido, which is 90 metres long and 30 metres wide.
Sport
Tooting shares two football clubs with nearby Mitcham: Tooting & Mitcham United F.C. and Tooting & Mitcham Wanderers FC.
A greyhound racing track, the 'Wimbledon Stadium', is narrowly in Tooting on Plough Lane. AFC Wimbledon have possible plans to develop their new stadium there.
Markets
Tooting has two indoor markets, with numbers of permanent stalls. The entrances of both are situated on the same street, Tooting High Street, only a few metres apart. They both have many types of outlets, but one, Tooting Market, is predominately Asian. The larger, The Broadway Market, is one of the largest of London's indoor markets, having more than ninety stalls, and has been active since 1936. The markets tend to be very animated on Saturdays, but are both open all the weekdays, except on public holidays.
Notable people
Stephen K Amos (b. 1967), Comedian
Steven Enever (b. 1970), Public servant
Sadiq Khan (b. 1970), Politician, Mayor of London, former Tooting MP
Darren Bent (b. 1984), Professional footballer
Dave Clement (1948-1982), Professional footballer
George Cole (1925-2015), Actor
Girlschool, Band
Milton Jones (b. 1965), Comedian
Lowkey (Born Kareem Dennis) (b. 1986), Musician, poet, playwright, political activist
Ramona Marquez (b. 2001), Actress
Tony Meo (b. 1959), Professional snooker player
Paul Merton (b. 1957), Comedian
Clinton Morrison (b. 1979), Professional footballer
New Musik, Band
Gino Rea (b. 1989), Motorcycle racer
Leroy Rosenior (b. 1964), Professional football coach
Bas Savage (b. 1982), Professional footballer
Tony Selby (b. 1938), Actor
Paul Sinha (b. 1970), Comedian and broadcaster
Snakefinger (1949-1987), Musician
Richard Strange (b. 1951), Musician
Jay Tabb (b. 1984), Professional footballer
Quade Taylor (b. 1993), Professional footballer
UK Subs, Band
Henning Wehn (b. 1974), Comedian
Jimmy White (b. 1962), Professional snooker player
Matt Willis (b. 1983), Musician
Fuse ODG (b. 1988), Rapper
References
Tooting Wikipedia
(Text) CC BY-SA