Country

Japan




Area

4,144.95 km2


Region

Shikoku




Capital

Tokushima




Governor

Kamon Iizumi




Population

264,548 (2010)




Colleges and Universities

University of Tokushima, Tokushima Bunri University, Shikoku University



Tokushima Prefecture (, Tokushima-ken) is a prefecture of Japan located on Shikoku island. The capital is the city of Tokushima.
Contents
Map of Tokushima Prefecture
Japan travel mount tsurugi comfortable hiking place and chairlift tokushima shikoku
History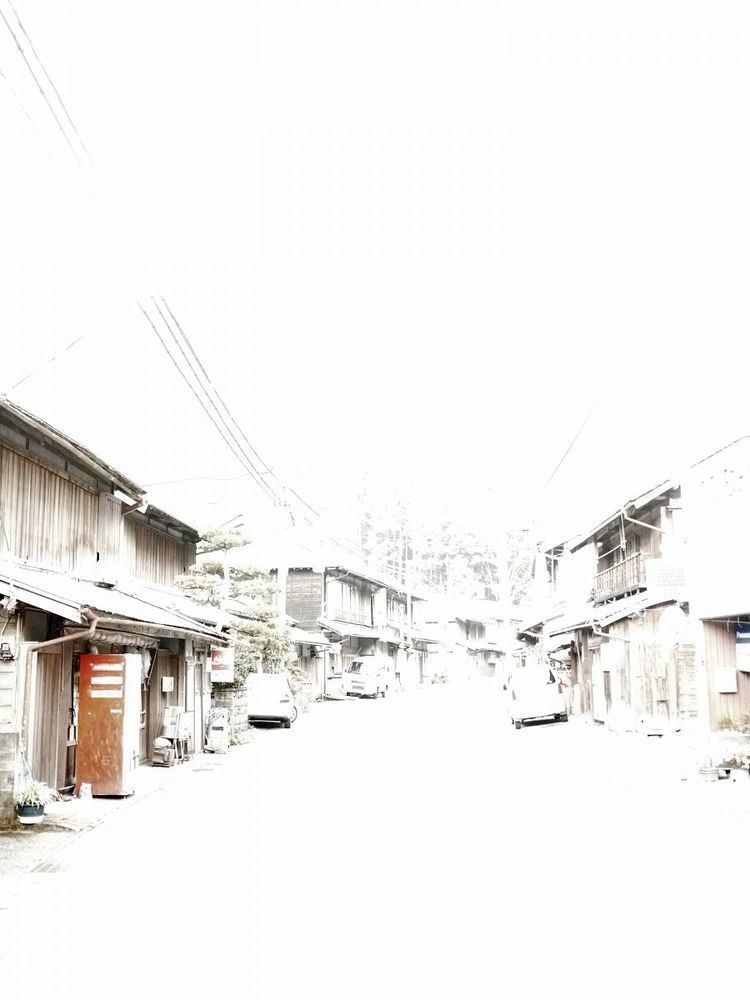 Until the Meiji Restoration, Tokushima Prefecture was known as Awa Province.
Geography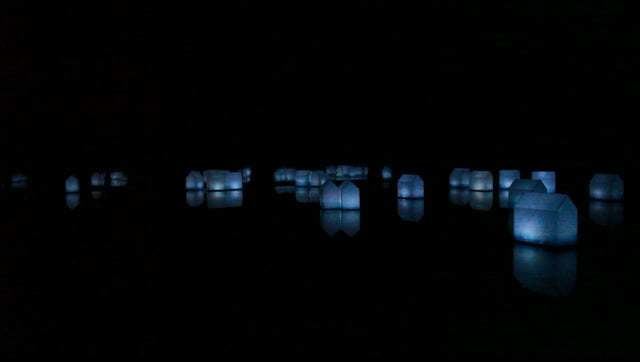 The Sanuki Mountains run along the northern border of the prefecture.
As of April 1, 2012, 9% of the total land area of the prefecture was designated as Natural Parks, namely the Setonaikai National Park; Muroto-Anan Kaigan and Tsurugisan Quasi-National Parks; and Ch?bu Sankei, Doch?-K?tsu, Hashikura, Higashi Sankei, Okumiyagawa-Uchidani, and ?asayama Prefectural Natural Parks.
Economy and Industry
Tokushima depends on agriculture, forestry and fisheries. The percentage of agricultural workers and productivity is the second largest in Shikoku next to Kochi. Rice fields occupy the lower region of the Yoshino River and the small, narrow plains along the shore. Much of the remaining land is used for vegetables and flowers. The prefecture is the nations largest supplier of cauliflower and lotus roots, and the fourth largest producer of carrots. Japanese indigo is only produced here.
Agriculture
Tokushima abounds in agricultural resources and is the site of large-scale production of many different types of vegetables. The plains north of the Yoshino River are particularly fertile and the produce here is often shipped to mainland Japan in the areas around Kobe, Osaka and Kyoto. Produce from Tokushima always claims top shares in markets in the Kansai region and particularly prominent are Naruto sweet potatoes, the citrus fruit "sudachi", lotus roots and strawberries.
The lack of goods heading to Tokyo has led to a relatively low national profile for local Tokushima brands. To combat this, the local Tokushima government now sends the "Fresh! Tokushima" moving display about the country with its mobile kitchen set to increase general awareness of the local food available in Tokushima Prefecture.
Rice - Anan City
Naruto Sweet Potatoes - Naruto City
Corn - Ishii-cho, Yoshinogawa City East
Sudachi - All across the prefecture, but mainly in Kamiyama-cho
Bamboo Shoots - Anan City
Spring Onions - Tokushima City
Lettuce - Awa City and the north shore of the Yoshino River
Lotus roots - Naruto City
Carrots - All across the prefecture, but mainly in Aizumi-cho
Cranshaw - All across the north shore of the Yoshino River, but mainly in Itano-cho
Rakkyo - Naruto City
Taranome - All across the West of the prefecture, but mainly in Yamashiro-cho, Miyoshi City
Sencha - Yamashiro-cho, Naka-cho, and the former Aioi-cho
Strawberries - All through the mountainous regions, but mainly in Sanagouchi-son
Grapes - Awa City
Egg plant - Naruto City
Satsuma mandarins - All across the prefecture, but mainly in Katsuura-cho
Yuzu - Naka-cho
Yamamomo - Komatushima City
Tsumamono - Kamikatsu-cho, Yamashiro-cho, Kamiyama-cho
Daikon raddish - Naruto City
Japanese apricot - Awa-shi, but mainly in Misato-son
Culture
Naruto whirlpools
Awa Odori Kaikan Hall
Mt. Bizan
Jurobei Yashiki
Tokushima Handicraft Village
Iya Valley
Oboke Koboke Gorge
References
Tokushima Prefecture Wikipedia
(Text) CC BY-SA
(,)http://www.in-kamiyama.jp/_wordpress/wp-content/uploads/2011/08/00008176.jpg(,)http://upload.wikimedia.org/wikipedia/commons/thumb/b/bc/Awa_Odori_Tokushima_Aug2009.jpg/1024px-Awa_Odori_Tokushima_Aug2009.jpg(,)http://austinsmithjp.files.wordpress.com/2013/03/20130312-152848.jpg(,)http://upload.wikimedia.org/wikipedia/commons/0/04/Awa_Odori_Dancers.JPG(,)https://fbexternal-a.akamaihd.net/safe_image.php%3Fd%3DAQDrqCdRuD_UCn-j%26w%3D720%26h%3D480%26url%3Dhttp%253A%252F%252Fupload.wikimedia.org%252Fwikipedia%252Fcommons%252Fthumb%252F6%252F6f%252FNaruto_Whirlpools_taken_4-21-2008.jpg%252F720px-Naruto_Whirlpools_taken_4-21-2008.jpg(,)http://www.japanvisitor.com/images/content_images/omote-goten-5.jpg(,)http://www.japanvisitor.com/images/content_images/omote-goten-1.jpg
(,)https://i.vimeocdn.com/video/442461473_640.jpg(,)http://www007.upp.so-net.ne.jp/ryo-yamada/HP08/2011/existentlandscape.jpg(,)http://www.tmyun.com/mid/yun_4655.jpg(,)http://jpnpics.com/wp-content/uploads/2014/05/japan-landscape-photo-tokushima-miyake01.jpg(,)http://24.media.tumblr.com/04d5f98d36104ff8b37f02311f3c3ab8/tumblr_mwo7doZwT91qjvnc4o1_500.jpg(,)http://www.japan-photo.de/OMOTEGOTEN.jpg(,)http://img.youtube.com/vi/x00aSOe1-fs/0.jpg(,)http://www.japanesegardensonline.com/The-Dry-Landscape-Garden/files/dsc03858.jpg(,)http://cache1.asset-cache.net/gc/78136272-whirlpool-under-bridge-tokushima-prefecture-gettyimages.jpg%3Fv%3D1%26c%3DIWSAsset%26k%3D2%26d%3DmbYFY8fjoOPpwaXz25eDVME8r%252F5DNVLdMa625xyuJtFO7Uc%252BMRsoIxhDJthcEh9v(,)http://cache4.asset-cache.net/gc/128515108-ochiai-village-miyoshi-tokushima-japan-gettyimages.jpg%3Fv%3D1%26c%3DIWSAsset%26k%3D2%26d%3DNVsGM0Fd%252BuDpRuLCHfQ4sjU7TEanIUFSYXYu4XMoszk%253D
(,)http://www.tokushimasushi.com/images/home/index_photo1.jpg(,)http://www.tokushimasushi.com/images/takeout/takeout2.jpg(,)http://img.travel.rakuten.co.jp/share/image_up/19105/LARGE/HRLbvf.jpeg(,)http://img.travel.rakuten.co.jp/share/image_up/130110/LARGE/FAPXqU.jpeg(,)http://www.tokushimasushi.com/images/takeout/takeout1.jpg(,)http://img.travel.rakuten.co.jp/share/image_up/130110/LARGE/1TzFxs.jpeg(,)http://img.travel.rakuten.co.jp/share/image_up/19105/LARGE/d5vIdH.jpeg(,)http://www.pref.tokushima.jp/_files/00027434/img_top.jpg(,)http://japan-web-magazine.com/tokushima/images/123.jpg(,)http://www.tokushimasushi.com/images/home/index_tp_01.jpg(,)https://gurunavi.com/imgs/area/tokushima.jpg(,)http://media-cdn.tripadvisor.com/media/photo-s/03/2e/c9/b6/tokushima-sushi.jpg(,)http://www.menohusa.com/home/wp-content/uploads/2012/06/ramen_ranking.png
(,)http://www.japan-guide.com/g7/7802_01.jpg(,)http://www.japantravelinfo.com/blog/wp-content/uploads/2013/07/m_152035-e1375215687372.jpg(,)http://www.japan-guide.com/g7/2063_02.jpg(,)http://cocokala.net/japan/wp-content/uploads/2014/08/awaodori.jpg(,)http://japan-magazine.jnto.go.jp/jntowm/wp-content/uploads/1106_awaodori_main.jpg(,)http://hoteldelujoenespana.com/wp-content/uploads/festival.jpg(,)http://www.japantravelinfo.com/blog/wp-content/uploads/2013/07/Tokushima_Awa_Odori.png(,)http://japanculturereview.japan-shops.com/jcr-wp/wp-content/uploads/2014/01/awaodori1.jpg(,)http://www.alljapantours.com/acp/images/attraction/pL11220171.jpg(,)http://1.bp.blogspot.com/-BrTxEf1AYwE/UcY9VSplo9I/AAAAAAAAAEI/QWmCC9757v8/s1600/1cd72f2be868a042969fcb9477f6e89c.jpg(,)http://visitexcitingcityofjapan.weebly.com/uploads/1/7/3/3/17332110/464275.jpg%3F501
(,)http://www.tokushima-airport.co.jp/wp-content/themes/awaodori_airport/en/image/main-image.jpg(,)http://cache2.asset-cache.net/gc/505995697-japan-shikoku-region-tokushima-prefecture-gettyimages.jpg%3Fv%3D1%26c%3DIWSAsset%26k%3D2%26d%3DX7WJLa88Cweo9HktRLaNXsaFFYaqU2Vtbryr7zB%252B2Uh9Lo3MA8e2pZLa5w6GQp27yNOkSohxgQPbhN1O2QP%252FVw%253D%253D(,)http://cache3.asset-cache.net/gc/520829639-japan-shikoku-tokushima-prefecture-view-of-gettyimages.jpg%3Fv%3D1%26c%3DIWSAsset%26k%3D2%26d%3DX7WJLa88Cweo9HktRLaNXrgBRIhSCGYa3LK9eEI76ne7k9rUFeIFVfMfp2YXqcldk0CfHxycf5nP5pLQk3tzwg%253D%253D(,)http://cache3.asset-cache.net/gc/520829635-japan-shikoku-tokushima-prefecture-tokushima-gettyimages.jpg%3Fv%3D1%26c%3DIWSAsset%26k%3D2%26d%3DX7WJLa88Cweo9HktRLaNXgFj0JUW4ZI1Wuzt13js7MtmJUjBbOk5VoK8Aud%252BoY1A57ySYz5MJ9llEszpSAhZvA%253D%253D(,)http://www.city.tokushima.tokushima.jp/english/img/1_bizan.jpg(,)http://cache3.asset-cache.net/gc/80650605-ohnaruto-bridge-tokushima-prefecture-japan-gettyimages.jpg%3Fv%3D1%26c%3DIWSAsset%26k%3D2%26d%3DWWhBcSTxpy5DHk3whXhvZi4cQ5Y1VZFKxi%252BbhkQMJwgE3ipBPoaECWuaJGo5vP2b(,)http://cache3.asset-cache.net/gc/75305671-japan-tokushima-prefecture-higashiiyayama-gettyimages.jpg%3Fv%3D1%26c%3DIWSAsset%26k%3D2%26d%3Dceti2ZhTGcJX4%252FwMctXRoBaLKD5TSIR9VP%252FbvwNwW%252FMTXsJbPMqkwTwnDrAwHWPz(,)http://cache3.asset-cache.net/gc/128515086-tokushima-city-tokushima-tokushima-japan-gettyimages.jpg%3Fv%3D1%26c%3DIWSAsset%26k%3D2%26d%3DC2qrF4c9kaK9pmWi33O8zOyCBw6x1iCe8MBCpPf1YyDyxfHbkTjsNX2LgZakJzGr
(,)http://www.jnto.go.jp/eng/location/routes/g_route/img_gr09/gr09_main.jpg(,)http://cdn3.vtourist.com/19/4876921-Dochu_sand_columns_Tokushima.jpg(,)http://www.asiaexplorers.com/pics/iya-valley-tokushima-prefecture.jpg(,)http://s3.weddbook.com/t4/2/0/5/2051392/iya-valley-tokushima-shikoku-japan-magical-destinations-pinterest.jpg(,)http://media-cdn.tripadvisor.com/media/photo-s/05/90/a6/30/caption.jpg(,)http://www.asiaexplorers.com/pics/otodoro-falls-tokushima-prefecture.jpg