Turkey




623 m




Gaziosmanpasa University


1,923.01 km2


Av.Eyup Eroglu



Tokat is the capital city of Tokat Province of Turkey, at the mid Black Sea region of Anatolia. According to the 2009 census, the city of Tokat has a population of 129,879.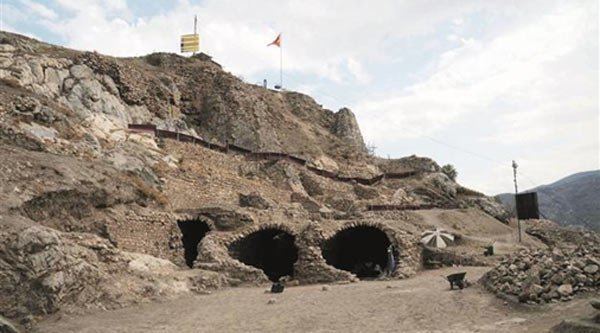 The city was established in the Hittite era. During the time of king Mithradates VI of Pontus, it was one of his many strongholds in Asia Minor. Known as Evdokia (Evdoksia, Dokia), it was later incorporated into the western part of the Byzantine Greek Empire of Trebizond.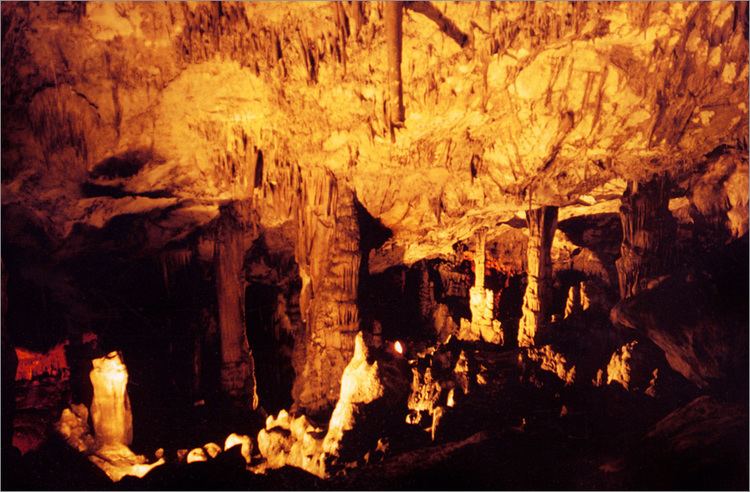 After the Battle of Manzikert the town, like most of Asia Minor, came under the control of the Seljuq Turks, but remained a centre of Pontic Greek culture and the Greek Orthodox church. After the death of Sultan Suleiman ibn Qutulmish in 1086, the Emir Danishmend Gazi took control of the area, operating from his power base in the town of Sivas. It would be many decades before the Seljuks took control of that region, in the reign of Kilij Arslan II.
After the Battle of Kose Dag, Seljuk hold over the region was lost, and local Emirs such as the Eretna took power until the rise of the Ottomans.
Historically, copper was mined in the area.
The most important landmark is the Ottoman Citadel, with 28 towers, founded on a rocky hill overlooking the town. Other sights include the remains of several Greek Orthodox churches and a cathedral, the Garipler Mosque dating to the 12th century and the Ali Pasa Mosque (16th century) and the Gok Medrese (Pervane Bey Darussifasi), which was constructed in 1270. It was founded as a school of theology, and is now converted into a museum, housing archaeological finds from the area.
The Latifoglu Konak, a late 18th-century Ottoman residence, is an example Baroque architecture. The two-story building has been restored and converted into a small museum. Much of the furniture in the kitchen, study, visitors rooms with bath and toilet, bedroom, masters room and harem is original.
The city is also home to Gaziosmanpasa Universitesi, founded in 1992 and named after the local hero, Gazi Osman Pasa.
Foods distinctive to Tokat include Tokat Kebabi and Zile pekmezi, the latter being served in a wooden pot.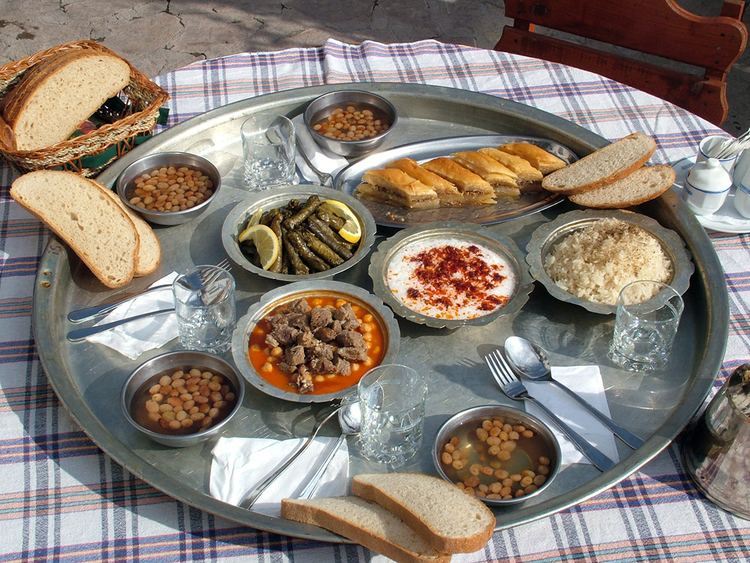 Tokat Kebabi consists of sliced lamb, aubergines, potatoes, green bell peppers and tomatoes. The slices are laid on their sides in rows in a dish and baked with cloves of garlic.
Zile pekmezi is a grape-molasses confection, prepared from a variety of small green grapes, which are pressed (traditionally by foot but nowadays by machine) and then evaporated to a thick syrup by boiling. Egg-whites are then beaten into the syrup until it forms a pale marshmallow-like paste. It is sold commercially in tubs.
Tokat Wikipedia
(,)http://www.ancient-origins.net/sites/default/files/field/image/Tokat-Castle-tunnels-dungeons.jpg(,)http://admin.gateofturkey.com/api/data/GetHeaderImage/3645/Tokat-Ball%25C4%25B1ca-Ma%25C4%259Faras%25C4%25B1.jpg(,)https://c1.staticflickr.com/9/8007/7448285772_f764701f0d_b.jpg(,)http://www.ancient-origins.net/sites/default/files/styles/large/public/Tokat-Castle-Turkey.jpg%3Fitok%3DgU1d8E_U(,)http://4.bp.blogspot.com/_csOvP8IULrM/TCswO3oX4cI/AAAAAAAAAtI/5Y1gEM37j-M/s1600/s5000258.jpg(,)http://admin.gateofturkey.com/api/data/GetHeaderImage/3645/1-TOKAT-%25C3%2587ENGEL-SAB%25C4%25B0T-KALF.jpg(,)http://romeartlover.tripod.com/Tokat19.jpg(,)http://www.hurriyetdailynews.com/images/news/201410/n_72907_1.jpg(,)http://admin.gateofturkey.com/api/data/GetHeaderImage/3645/Tokat-Mahperi-Hatun-Ker.jpg(,)http://eatingasia.typepad.com/.a/6a00d8341c509553ef0167600d1552970b-800wi(,)http://i.dailymail.co.uk/i/pix/2014/09/30/1412098356315_wps_5_TOKAT_KALESINDE_YAPILAN_O.jpg(,)http://www.ancient-origins.net/sites/default/files/Tokat-Castle,-Turkey.jpg
(,)http://s3.amazonaws.com/foodspotting-ec2/reviews/4231734/thumb_600.jpg%3F1384150751(,)http://upload.wikimedia.org/wikipedia/commons/a/a1/Beypazar%25C4%25B1_Sofras%25C4%25B1.jpg(,)http://eatingasia.typepad.com/.a/6a00d8341c509553ef019affa478f9970c-pi(,)http://btsadventures.com/wp-content/uploads/DSC07821.jpg(,)http://www.seamless.com/finedining/img/vendormenuplustabcontentimages/lg_52176_0.jpg(,)http://www.turkish-cuisine.org/images/upload/ustresim/154_153908bdc5efe6.jpg(,)http://visitandorra.com/var/andorra/storage/images/www.andorra.ad/que-fer/paintball-tokat-aventura/596568-1-cat-ES/paintball-tokat-aventura_img_gallery_full_page.jpg
(,)http://cdn.wildfang.com/media/catalog/product/cache/1/image/1024x576/9df78eab33525d08d6e5fb8d27136e95/1/0/100768-rvca-dark-grey-tokat-tee-1.jpg(,)http://www.habermonitor.com/img/tokat-kalesine-kont-dracula-mumya-muzesi-20140520AW094918.jpg(,)http://tokat.habermonitor.com/img/tokat-tarihi-ve-kulturu-sempozyumu-20140925AW202037.jpg(,)http://www.sancaktepe.bel.tr/Files/tokat-dern-1.jpg(,)http://cdn.wildfang.com/media/catalog/product/cache/1/thumbnail/1024x576/9df78eab33525d08d6e5fb8d27136e95/1/0/100768-rvca-dark-grey-tokat-tee-4.jpg(,)http://4.bp.blogspot.com/-XoRz0aCFAEA/UbD_aqgdOUI/AAAAAAAAADc/HaYh-JtbGq8/s1600/Pasa-HanVoyvoda-Tokat.jpg(,)http://tokat.habermonitor.com/img/prof-subasi-kaymakam-yolcuyu-ziyaret-etti-20140926AW202862.jpg(,)http://www.hurriyetdailynews.com/images/news/201412/n_76071_1.jpg(,)http://www.hurriyetdailynews.com/images/news/201409/n_71501_1.jpg(,)http://webcdn.aa.com.tr/webdocs/625x424xc/content_new/981/van-gogh-tokat-jpg20150306225509.jpg