Turkey is divided into 81 provinces (Turkish: il/vilayet). Each province is divided into a number of different districts (ilçe). The provincial government is seated in the central district (merkez ilçe). The central area usually bears the name of the province (e.g. the city of Van is the central district of Van Province). There are only two exceptions to this naming scheme:
Contents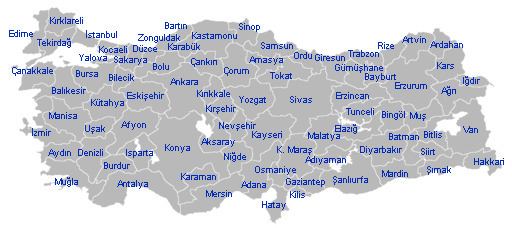 Antakya of Hatay province
İzmit of Kocaeli province
A province is administered by an appointed governor (vali) from the ministry of interior.
List of provinces
Below is a list of the 81 provinces of Turkey, sorted according to their license plate code. After Zonguldak (67) the ordering is not alphabetical but in the order of the creation of provinces, as these provinces were created more recently and thus their plate numbers were assigned thereafter.
Codes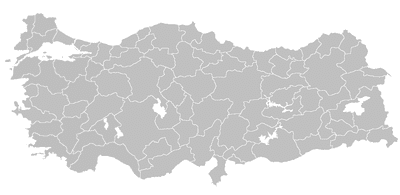 The numbers of the ISO code, the first two digits of the vehicle registration plates of Turkey and the first digits of the postal codes in Turkey are the same. NUTS codes are different.
Defunct provinces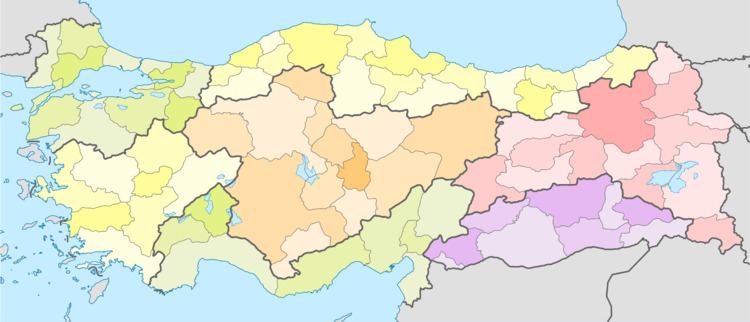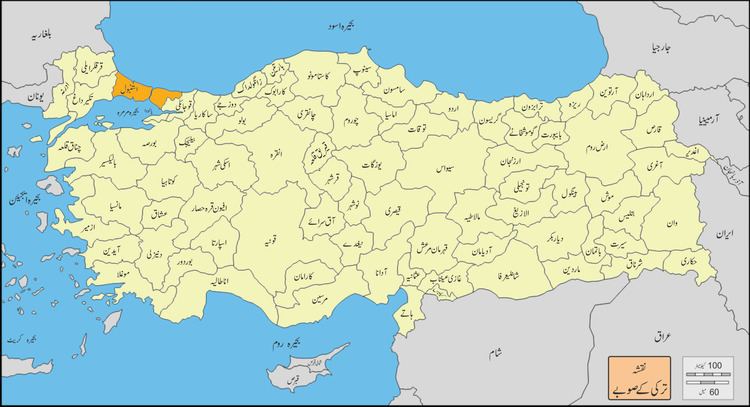 References
Provinces of Turkey Wikipedia
(Text) CC BY-SA