Birth name

Thomas Fec




Role

Musician · maniacmeat.com




Name

Thomas Fec




Also known as

Tobaxxo







Origin

Allegheny County, Pennsylvania, United States




Genres

Psychedelic rock, electronic, alternative hip hop, experimental, lo-fi, indietronica, intelligent dance music, trip hop




Occupation(s)

Singer, multi-instrumentalist, producer




Instruments

Analog synthesizer, vocoder, tape machine, digital audio editor, guitar




Record labels

Anticon, Ghostly International




Albums

Maniac Meat, Ultima II Massage, Fucked Up Friends, The Allegheny White Fis, Dandelion Gum




Profiles




Facebook

Twitter

SoundCloud

Myspace




Music group

Black Moth Super Rainbow



Tobacco human om official video 2016
Thomas Fec, better known by his stage name Tobacco, is an American electronic musician. He is the frontman of the psychedelic rock band Black Moth Super Rainbow, in addition to working as a solo artist; in both settings he works most conspicuously with pre-digital electronic instruments such as analog synthesizers and tape machines.
Contents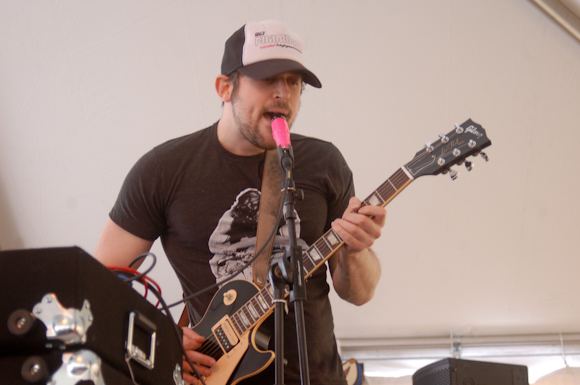 History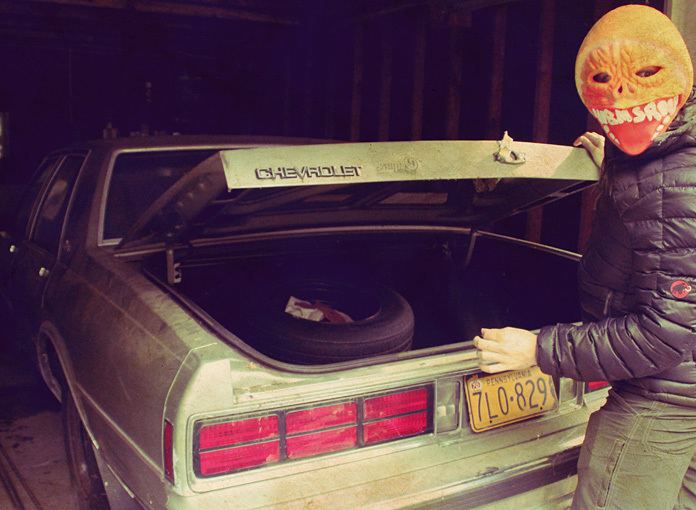 Little is known about Tobacco, as he, along with the rest of Black Moth Super Rainbow, are very private and rarely do interviews. It is known that Tobacco grew up in Allegheny County, Pennsylvania, and graduated from Hampton High School in 1998 along with bandmate Seth Ciotti. In a 2009 interview with Skyscraper Magazine, Tobacco said that his name derived from "a character that freaked me out as a kid, the Tobacco Man," referring to the character from the film Redneck Zombies.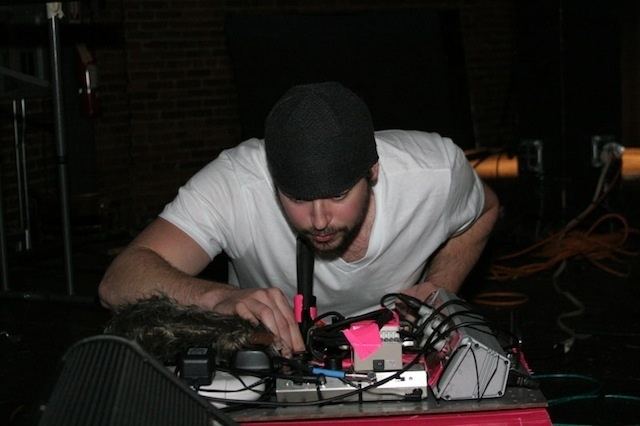 Tobacco released his first solo album, Fucked Up Friends, on Anticon on October 14, 2008. It was recorded using entirely analog equipment. Rolling Stone said of the album, "one of the year's best stoner-rock records - only it's powered by synths, hip-hop beats and vocoders instead of guitars." Exclaim! called it "worthy of obsessive listening." The album featured a guest appearance from Aesop Rock. A DVD of the album had been released more than a year prior, on September 3, 2007, by The 70's Gymnastics Recording Company.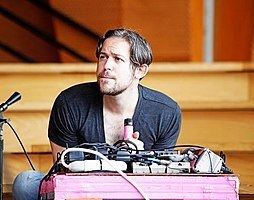 In February 2010, an e-mail sent out to the Black Moth Super Rainbow/Tobacco e-mail list announced a new CD by Tobacco entitled Maniac Meat that would feature Beck on two tracks titled "Fresh Hex" and "Grape Aerosmith." Tobacco revealed that in making the album, the two exchanged parts for songs via e-mail, and that they had never actually met in person. On March 30, 2010, the website Pitchfork Media released the first song from Maniac Meat titled "Sweatmother". The album came out on May 25 on Anticon.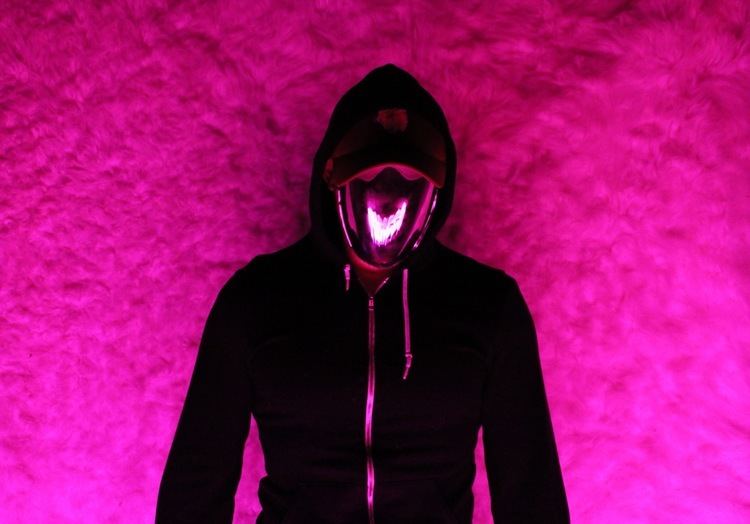 LA UTI was released on November 9, 2010 on Anticon as a companion piece to Maniac Meat. The EP features underground rappers such as Doseone, Rob Sonic, Serengeti among others.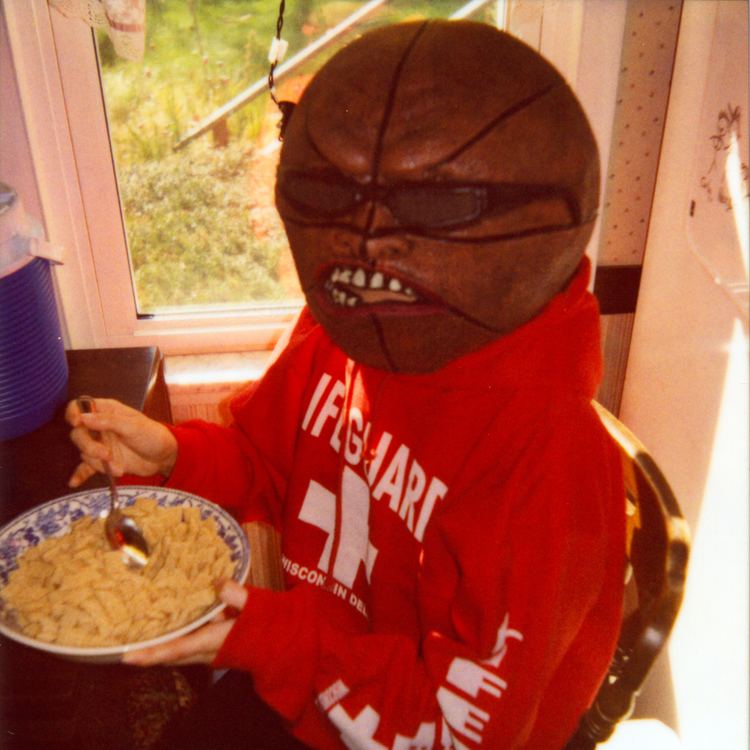 Tobacco produced the track "Glass Coffins" from Antipop Consortium rapper Beans' solo album End It All in 2011.
In February 2012 it was announced that Tobacco and Zackey Force Funk were teaming up to release an album under the band name Demon Queen. Since then a couple of tracks have been leaked by the artists to soundcloud and a Facebook page has been created.
Several of Tobacco's songs are featured in the HBO series Silicon Valley.
Style
In an interview with Kotori Magazine in September 2008, Tobacco explained the difference between Black Moth Super Rainbow and Tobacco: "Mostly everything I've done with BMSR is made to be pop. And alot [sic] of people say BMSR is bordering on hip-hop beats. So with Tobacco, I wanted to embrace my beats and get darker and sleeker with it all. I want to make you feel paranoid in a good way. There's something seriously fucked about workout tapes from the mid 80s, and just about everything obscure on beta tape. They make me feel awful, but really good and curious at the same time. With this Tobacco stuff, I'm trying to translate that feeling."
Tobacco's live shows mainly consist of him and BMSR bandmate The Seven Fields of Aphelion, and an unnamed person from Portland, Oregon, playing along with video projections from Fucked Up Friends and Fucked Up Friends 2.
Albums
Fucked Up Friends (Anticon, 2008)
Maniac Meat (Anticon, 2010)
Ultima II Massage (Ghostly, 2014)
Sweatbox Dynasty (Ghostly, 2016)
EPs
Mystic Thickness (2010)
LA UTI (Anticon, 2010)
Lipstick Destroyer (Volcom, 2013) Split with Black Bananas
Compilations
The Allegheny White Fish Tapes (Rad Cult, 2009)
Ripe & Majestic (Instrumental Rarities & Unreleased Beats) (Rad Cult, 2017)
Collaborations
Exorcise Tape (Esorcizzare Nastro) (Rad Cult, 2013) (with Zackey Force Funk as Demon Queen)
DVDs
Fucked Up Friends (The 70's Gymnastics Recording Company, 2007)
Fucked Up Friends 2 (Rad Cult, 2010)
Productions
Beans - "Glass Coffins" from End It All (2011)
The Hood Internet - "More Fun" from FEAT (2012) (credited as Tobaxxo)
Remixes
Genghis Tron - "Relief (Tobacco Remix)" from Board Up the House Remixes Volume 2 (2008)
Dorosoto - "Emerald Building... (Tobacco Remix)" from Embryonic Audio Restoration (2009)
Sole and the Skyrider Band - "Battlefields (Tobacco Remix)" from Battlefields (2009)
Health - "Die Slow (Tobacco Remix)" from Health::Disco2 (2010)
The Go! Team - "Voice Yr Choice (Tobacco Remix)" from The Go! Team Remixed (2011)
White Zombie - "Thunderkiss 65 (Tobacco Remix)" from Mondo Sex Head (European Edition) (2012)
The Red Falcon Projects - "Probotector (Tobacco Remix)" from Ravishing Extras (2013)
References
Tobacco (musician) Wikipedia
(Text) CC BY-SA