Sumpter was born in Queens, New York City. She was a cheerleader at her high school. She graduated from Longwood Senior High School in Middle Island, New York and studied at Marymount Manhattan College where she majored in communications.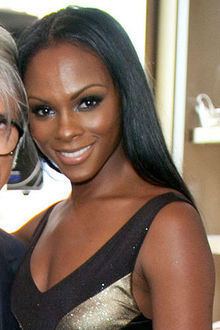 Sumpter began her modeling career and appeared in commercials for Hewlett-Packard and Liz Claiborne's Curve fragrances. She also worked as a waitress before acting. In 2004, she served as the co-host for the N network series Best Friend's Date. The following year she landed the role of Layla Williamson in the ABC daytime soopera, One Life to Live. For her portrayal of Layla, Sumpter was nominated for an NAACP Image Award for Best Actress in a Daytime Drama Series in 2008. She first appeared on-screen on July 15, 2005, playing the role regularly through September 14, 2010. Sumpter reappeared in the role on November 9–10, 2010, and January 21 and 24, 2011.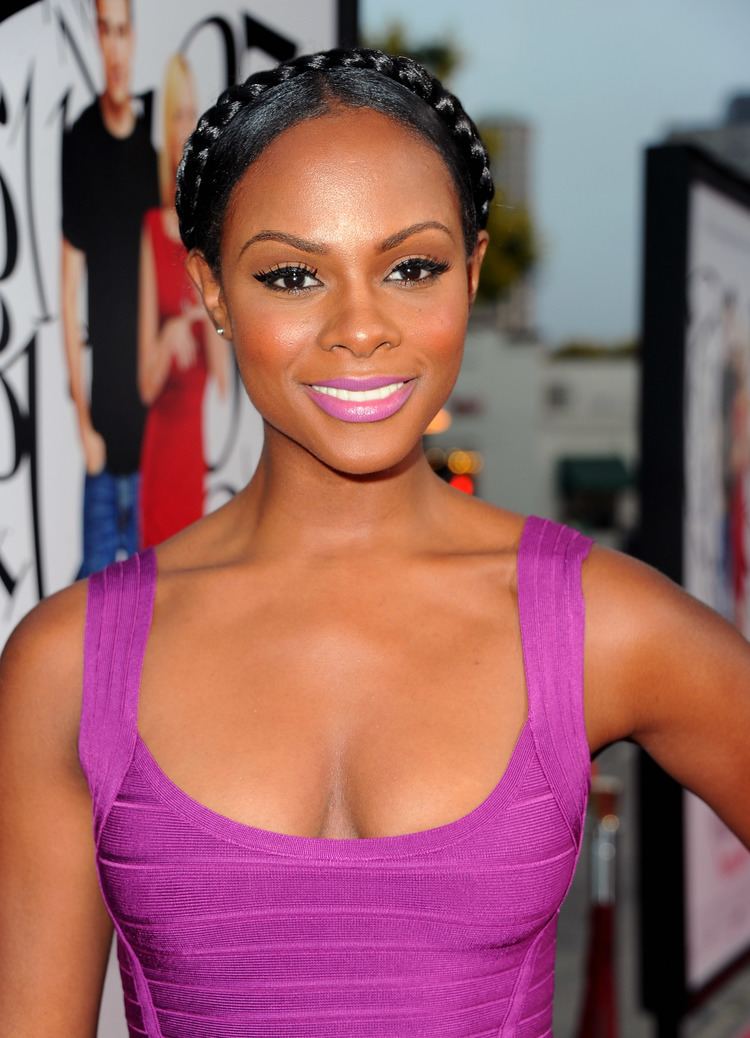 In 2010, Sumpter made her film debut in Stomp the Yard: Homecoming on the female lead role, and in the same year appeared in Salt. From January to May 2011, Sumpter appeared in The CW teen drama series, Gossip Girl as Raina Thorpe, the daughter of Russell Thorpe and Chuck Bass/Nate' former love interest. She played singer Jason Derülo's girlfriend in the video for his song "It Girl". In 2011, she appeared as lead character friend in the romantic comedy film What's Your Number?. From 2011 to 2012 she also had a recurring role as Jenna Rice in the BET comedy series, The Game.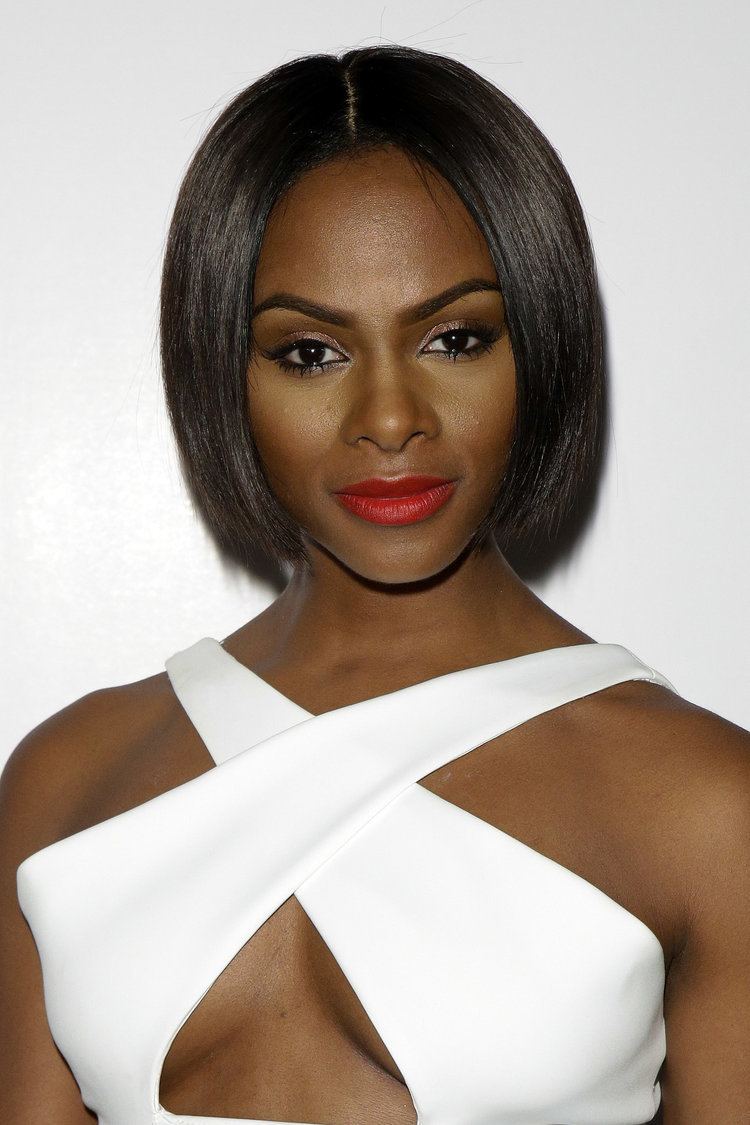 On September 13, 2011, it was announced that Sumpter would be playing one of the sisters, Deloris, in the music-themed film Sparkle alongside Jordin Sparks, Whitney Houston, Derek Luke and Carmen Ejogo. Sparkle is a remake of the 1976 film of the same name inspired by the story of The Supremes. The remake was set in 1968 Detroit, during the rise of Motown. The story focused on the youngest sister, a music prodigy named Sparkle Williams (Jordin Sparks), and her struggle to become a star while overcoming issues that are tearing her family apart. R&B singer Aaliyah was originally planned to star as Sparkle; however following her death in a 2001 plane crash, production on the film stopped. Production would have begun in 2002. Sparkle was filmed in the fall of 2011 over a two-month period. The film, which co-stars Sumpter, was released in the United States on August 17, 2012. On May 21, 2012, "Celebrate", the last song Whitney Houston recorded with Sparks, premiered at RyanSeacrest.com. The song is the first official single featured on the Sparkle: Original Motion Picture Soundtrack album which Sumpter is a part of. The accompanying music video for Celebrate was filmed on May 30, 2012 and the video featured herself and the rest of her Sparkle cast mates .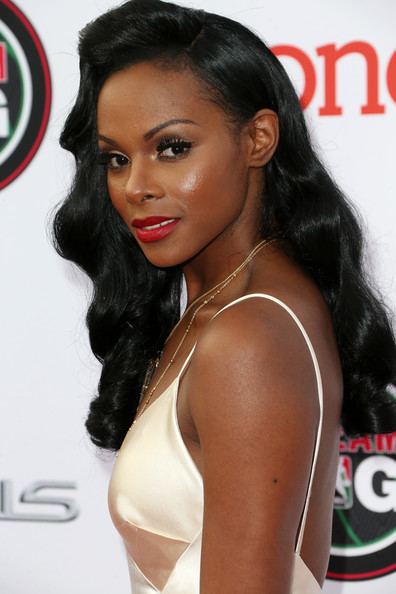 After Sparkle, Sumpter starred in the independent comedy film My Man Is a Loser written and directed by comedian Mike Young. Filmed in 2012, My Man Is a Loser received release on July 25, 2014, by Lionsgate. In 2013 she appeared in the Christmas comedy-drama film A Madea Christmas by Tyler Perry. In same year, Sumpter began starring as Candace Young, a lead villainess, in the Oprah Winfrey Network soapy drama series The Haves and the Have Nots, also created by Tyler Perry. The series received negative reviews from critics, like other of Perry's works, but was the biggest hit in ratings for Oprah Winfrey Network, to date.
Sumpter played the female lead in Ride Along, the 2014 action comedy film directed by Tim Story, opposite Kevin Hart and Ice Cube. She returned to the role in its sequel Ride Along 2, released on January 15, 2016. She played Yvonne Fair in Get On Up, the biographical drama film about James Brown. In same year she co-starred opposite Queen Latifah, Mo'Nique, and Khandi Alexander in the HBO biographical film Bessie about the iconic blues singer Bessie Smith.
Sumpter played young Michelle Obama in the romantic comedy-drama film Southside with You, a biopic about the early romance between Barack and Michelle Obama. The film premiered at the 2016 Sundance Film Festival and received positive reviews from critics. Sumpter also co-produced the film. She received positive reviews for her performance. Variety placed her in its list of one of the "Biggest Breakthrough Performances" at Sundance, writing in its review, "It's a tall order to bring a living, breathing icon to life. But that's just what Sumpter does, checking in with America's First Lady before she ever landed at 1600 Pennsylvania Avenue. Playing Michelle Robinson when she was just an up-and-coming corporate lawyer, Sumpter slowly lets her guard down, allowing an idealistic Barack Obama to charm her into going to an art show, a community gathering and a Spike Lee film."
Sumpter is an honorary member of Alpha Kappa Alpha sorority. She was inducted into the organization on July 10, 2016, at the 67th annual Boule, in Atlanta, Georgia.
On October 7, 2016, it was announced that Sumpter would be playing a leading role and co-executive produce political drama The 313 for CBS. She will play Mayor of Detroit in show. She also will star alongside Taraji P. Henson in Tyler Perry's comedy-drama film Acrimony.
In March 2017, Sumpter was cast alongside Casey Affleck, Danny Glover, Sissy Spacek and Robert Redford in The Old Man And The Gun directing by David Lowery. In June 2017, she began filming of The Pages, a political thriller written and directed by Joe Chappelle starring alongside Jamie Lee Curtis.
On October 8, 2016, Sumpter gave birth to a girl she named Ella-Loren. In January 2017, Sumpter announced that she is engaged to The Haves and the Have Nots co-star, Nicholas James.