The Women of Brewster Place is an American television miniseries that was broadcast on March 19 and 20, 1989 on ABC. The miniseries is based upon the critically acclaimed 1982 novel of the same name by Gloria Naylor. It was produced by Oprah Winfrey's Harpo Productions with a teleplay by Karen Hall.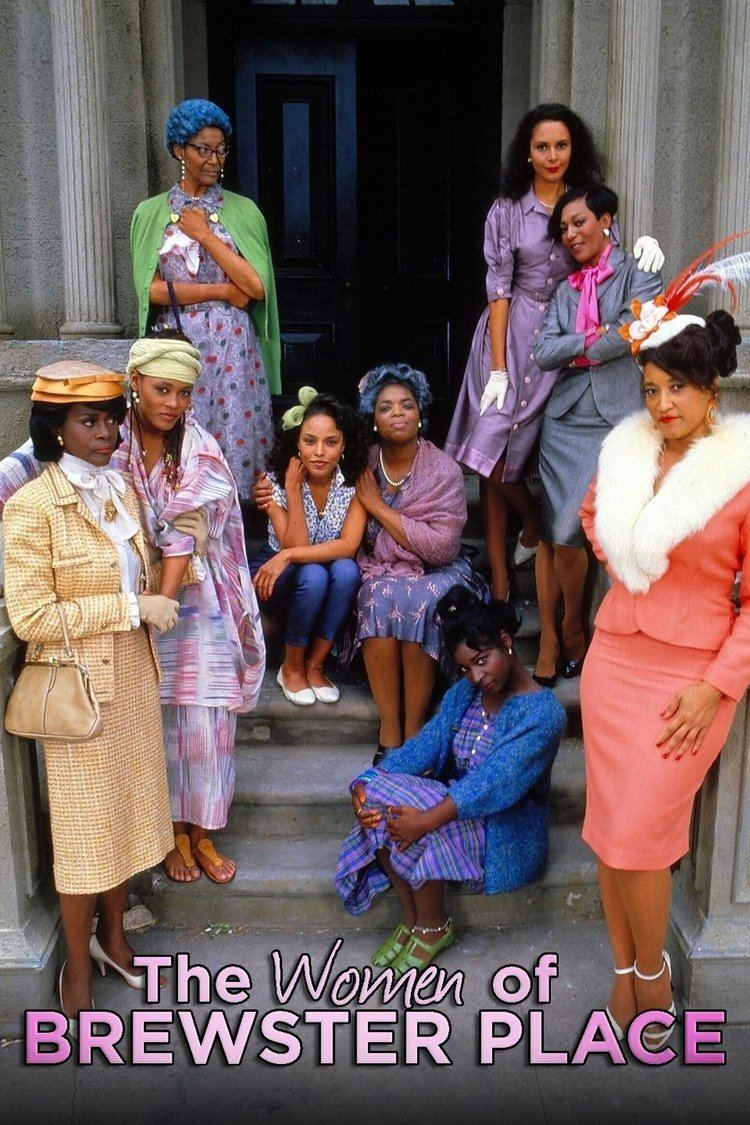 The miniseries stars an ensemble cast of African-American actors and actresses such as Cicely Tyson, Oprah Winfrey, Jackée Harry, Robin Givens, Lynn Whitfield, Paula Kelly, Lonette McKee, Paul Winfield, Mary Alice, Olivia Cole, Moses Gunn, William Allen Young, and a brief early appearance by a young Larenz Tate. The miniseries received such a good reception that it led to a weekly series entitled Brewster Place. However, it was short-lived due to low ratings.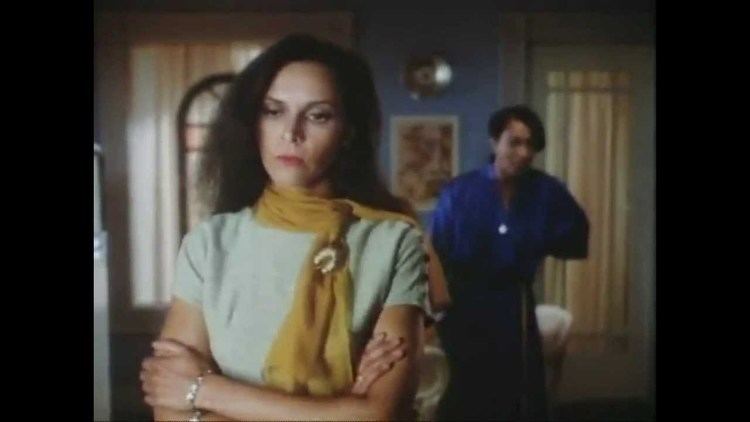 It is frequently broadcast on TV One and BET.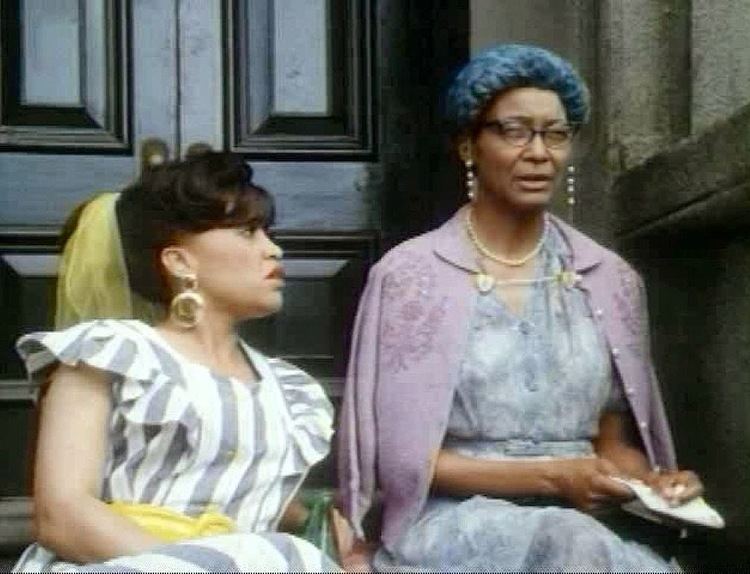 The show's theme song was performed by American R&B singer Vesta Williams, who performed both the opening and closing credits.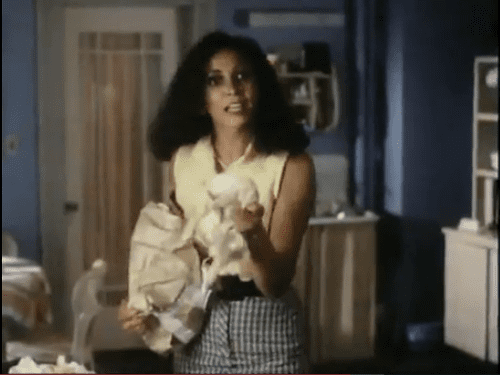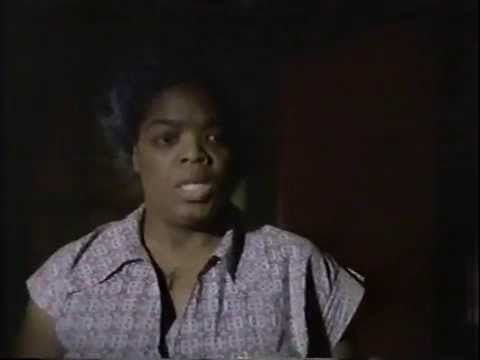 The story begins with Mattie Michael (Oprah Winfrey) moving into Brewster Place, a run-down urban tenement. She then reflects upon her life, which is told in flashback. As a young girl, Mattie resides on a farm with her parents. She is later seduced by a local womanizer named Butch Fuller, and becomes pregnant. When Mattie refuses to tell her father the name of the man responsible, a violent confrontation ensues. Afterwards, Mattie leaves home and stays with her friend Etta Mae Johnson (Jackée) until her son Basil is born. When Etta Mae decides to move to New York City, Mattie struggles to find another place to live. By chance, she meets an old woman, Miss Eva Turner (Barbara Montgomery), who allows Mattie and Basil to live with her, refusing to charge them any rent. Miss Eva is also raising her baby granddaughter Ciel, who was abandoned by her parents shortly after her birth. Ciel and Basil grow up together with Miss Eva providing child care while Mattie continues to work. When Miss Eva dies unexpectedly, Ciel's parents reappear, and take her with them. Mattie buys the house, using the money she secretly set aside for the rent that Miss Eva never did charge.
Basil grows into a spoiled, irresponsible young man due to Mattie's overbearing parenting and her hesitation to pursue any romantic relationships for herself. One night Basil is arrested and thrown into jail for killing a man during a bar fight. He complains to Mattie about the horrid conditions of the jail, but refuses to take responsibility for his actions. Mattie then puts up her house as bail for Basil, but when he flees town, Mattie is forced to leave her home. With nowhere else to go, she moves to Brewster Place where she is welcomed by the now-adult Ciel (Lynn Whitfield). Other residents of Brewster Place include Ben, the elderly handyman (Moses Gunn); Cora Lee, a welfare mother with six unruly children by different fathers (Phyllis Yvonne Stickney); Miss Sophie, an elderly self-righteous gossip (Olivia Cole); and a young educated couple, Melanie "Kiswana" Browne (Robin Givens) and her boyfriend Abshu (Leon). Mattie's old friend Etta Mae, who has grown weary of living life in the fast lane, soon returns to live with Mattie. She hopes to meet a nice man to settle down with in her old age, but her efforts come to naught.
Ciel has a loving adoration for her infant daughter Serena, but has an equally troubled relationship with her husband Gene (William Allen Young), a dock worker who periodically drifts in and out of their lives. Ciel still loves Gene and welcomes him back when he suddenly returns, but she finds herself pregnant again. Frustrated about his current unemployment, he cruelly rejects the prospect of another child. Ciel then aborts the child, but learns that Gene is planning to leave again and confronts him. As they argue, in the next room, Serena is electrocuted as she sticks a pair of scissors into a nearby outlet. Traumatized and deeply grieved by her daughter's loss, Ciel falls into a deep depression, willing herself to die. Mattie boldly declares that she will allow Ciel to leave this world "over her dead body." After nursing her back to health, Mattie discovers that Ciel has disappeared, taking her belongings with her.
Unlike the other residents, Melanie's family is affluent, and her parents are horrified at her living conditions. Melanie, who wants to be called "Kiswana", resides in Brewster Place for financial independence from her parents. She hopes to connect to the surrounding black community, and her African roots as well. Melanie's mother, Mrs. Browne (Cicely Tyson), visits her apartment and the two quickly butt heads. Melanie accuses her mother of being disconnected from her African roots, and harboring shame over her blackness. Mrs. Browne passionately addresses Melanie's lack of understanding regarding the depth of her own family's history and legacy. Melanie and Abshu try to improve the lives of the other residents by starting a tenants' association; the goal being to rally together and take action against the landlord for lack of building maintenance. At the tenants' meetings, the residents seem more interested in airing their grievances with each other than in banding together against the landlord as a common enemy. Undeterred, Melanie even paints colorful murals on the brick wall that the other tenants despise, and the local gang of thugs led by drug dealer C.C. (Glenn Plummer) gather near and paint graffiti on. She eventually connects with Cora Lee, and invites she and her children to Abshu's modern production of A Midsummer Night's Dream. The fun-filled experience reestablishes Cora Lee's faith in her children, and her role as a parent.
A lesbian couple, Lorraine (Lonette McKee) and Theresa "Tee" (Paula Kelly) move into Brewster Place, much to the dismay of Miss Sophie who spies on them through her window and spreads malicious gossip about them. She later humiliates Lorraine at a tenants' meeting, only to be embarrassed by Ben, who comes to Lorraine's defense. Lorraine is consoled by Ben and the two become friends. Lorraine wants to fit in with the neighbors, worried that she will lose her job as a teacher if her sexuality is discovered. She has already moved from two previous neighborhoods because of her fear of gossip. Tee, on the other hand, is friendly but doesn't care if the neighbors accept her and doesn't want to socialize with them. She is happy socializing with other gay people and thinks Lorraine should just accept that being a lesbian makes one "different" from other people. Lorraine, however, refuses to accept that.
Melanie and Abshu organize a block party to raise money for a lawyer to fight the landlord, and all the residents except Lorraine and Tee attend. Ciel makes a surprise appearance at the party, and is happily reunited with her friends Mattie and Etta Mae. Lorraine and Tee are due to attend another party at a gay club, but get into an argument, and Lorraine leaves the house alone. She knocks on Ben's door, unaware that he's at the block party. She is then accosted by C.C. who violently rapes her and leaves her, bleeding and battered, behind the trash cans near the brick wall. Ben discovers her while helping with the trash cleanup from the party. He attempts to help her, but Lorraine, emotionally scarred from her attack, beats him away with a board. She then holds off all the other residents until the ambulance arrives, taking both her and Ben away along with Tee, who found out about the incident from one of the neighbors. Mattie, whose anger has finally overcome her feelings that any action to better her life is useless, grabs a crowbar and starts to chip away at the much-despised brick wall. All the other residents grab tools and, finally coming together as a community, join together in knocking down the wall.
Cast and crew
Oprah Winfrey - Mattie Michael
Robin Givens - Melanie "Kiswana" Browne
Jackée - Etta Mae Johnson
Lynn Whitfield - Lucielia "Ciel" Turner
Paula Kelly - Theresa
Lonette McKee - Lorraine
Olivia Cole - Miss Sophie
Phyllis Yvonne Stickney - Cora Lee
Moses Gunn - Ben, the concierge
William Allen Young - Eugene, Ciel's husband
Leon - Abshu, Kiswana's boyfriend
Douglas Turner Ward - Reverend Woods
Glenn Plummer - C.C. Baker
Barbara Montgomery - Miss Eva Turner, Ciel's grandmother
Eugene Lee - Basil, Mattie's son
Paul Winfield - Sam Michael, Mattie's father
Mary Alice - Fannie Michael, Mattie's mother
Cicely Tyson - Mrs. Browne, Kiswana's mother