8.9

/

10

Alchetron

7.8

Rate This





Created by

Peter Moffat


Composer(s)

Adrian Corker


Final episode date

14 September 2014






Genre

Drama


Written by

Peter Moffat


First episode date

31 March 2013




Network

BBC One




Directed by

Antonia BirdGillies MacKinnonLuke WatsonJamie StoneDominic Leclerc




Starring

John SimmMaxine PeakeJuliet StevensonRupert EvansNico MirallegroBill JonesTom Varey




Cast

Maxine Peake, Nico Mirallegro


Nominations

British Academy Television Award for Best Drama Series





Similar

Peaky Blinders (TV series), Call the Midwife, Downton Abbey
The Village is a BBC TV series written by Peter Moffat. The drama is set in a Derbyshire village in the 20th century. The first series of what Moffat hoped would become a 42-hour TV drama was broadcast in spring 2013 and covered the years 1914 to 1920. A second and final series was broadcast in autumn 2014, and continued the story into the 1920s. Future series were to be set during the Second World War, post-war Austerity Britain, and later. But in 2016 it was revealed that the series had been axed.
Contents
The Village 1x05 - serie (subtitulada)
Plot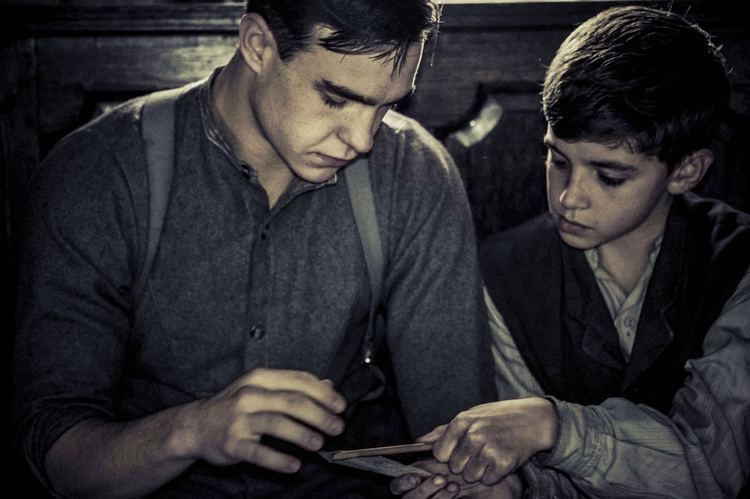 The Village tells the story of life in a Derbyshire village through the eyes of a central character, Bert Middleton. Bert has been portrayed as a boy by Bill Jones, as a teen by Alfie Stewart, as a young man by Tom Varey, and as an old man by David Ryall. John Simm plays Bert's father John Middleton, an alcoholic Peak District farmer, and Maxine Peake plays Bert's mother, Grace.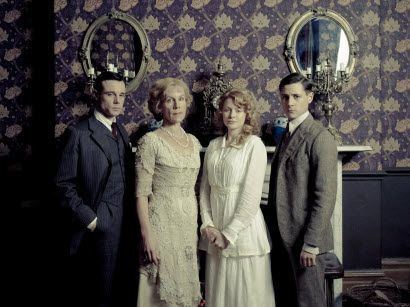 Writer Peter Moffat has spoken of wanting to create 'a British Heimat', alluding to Edgar Reitz's epic German saga Heimat, which followed one extended family in a region of Rhineland from 1919 to 1982. Unlike Downton Abbey, this version of history is a working-class history—"domestics are expected to face the walls when the master walks by".
Production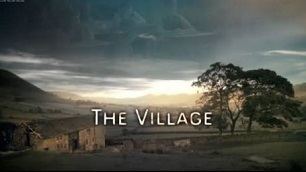 The first series was filmed in and around Hayfield, Edale, Glossop, Chapel-en-le-Frith and Charlesworth in the Peak District, and in the grounds of Tatton Park in Cheshire, during October to December 2012. The four first episodes were directed by Antonia Bird, her last work before her death the same year.
John Simm used local historian Margaret Wombwell's book Milk, Muck and Memories in his research for how the farmers from the period lived, and Moffat researched locally and at the Imperial War Museum.
On 28 April 2013 the BBC Media Centre reported that "BBC One's critically acclaimed epic Sunday night drama series starring Maxine Peake and John Simm will return with six more episodes next year." The second and final series began filming at the end of March 2014 in Derbyshire. The stately home and grounds at Lyme Park were used as a new filming location. It was confirmed by cast members on Twitter that filming for the second series had wrapped on 4 July 2014.
Reception
First series
The Village received mainly positive reviews after the first episode; the Independent said "the story was ostensibly small and specific", but "then it opened up, cinematically, to the world beyond with panoramic shots of the English countryside – vast acres of fields, hills and sky. These suddenly striking images gave it an epic quality". The Telegraph remarked on the authenticity of scenes, commending how "The Village refused to foist contemporary relevance on its audience" and describing it as "the most accomplished new drama of the year so far". The Daily Mail noted the attention to evocative historical detail, such as rabbits and other fresh meat hanging from a butcher's shop window and the servants turning away when a house member walks past, though another article in the same paper quoted Twitter users describing the episode as a "misery-fest". The first series of The Village received three BAFTA nominations in the categories of Best Drama Series, Leading Actress for Maxine Peake and Supporting Actor for Nico Mirallegro.
Second series
Before the second series aired, the Daily Mail and Daily Telegraph reported that the new series would be more light-hearted, but after the first episode the Mail's TV reviewer awarded it two stars and criticised the script as "boring Lefty claptrap," going on to say "...imagine a Victorian melodrama written by Red Ken Livingstone and you've got the gist". The Guardian was more positive, saying that although the new series was still "bleak as bleak...Peter Moffat's bold idea of creating an epic 42-part saga documenting 20th-century rural England through one Peak District community begins to make sense and take on a new importance." The Telegraph review was less positive than for the first series, saying it "has its moments but the end result is muddled" and giving it a two out of five rating.
DVD
A Region 2 DVD of series one was released by Entertainment One on 8 July 2013. A Region 2 DVD of series two 9 March 2015.
References
The Village (2013 TV series) Wikipedia
(Text) CC BY-SA