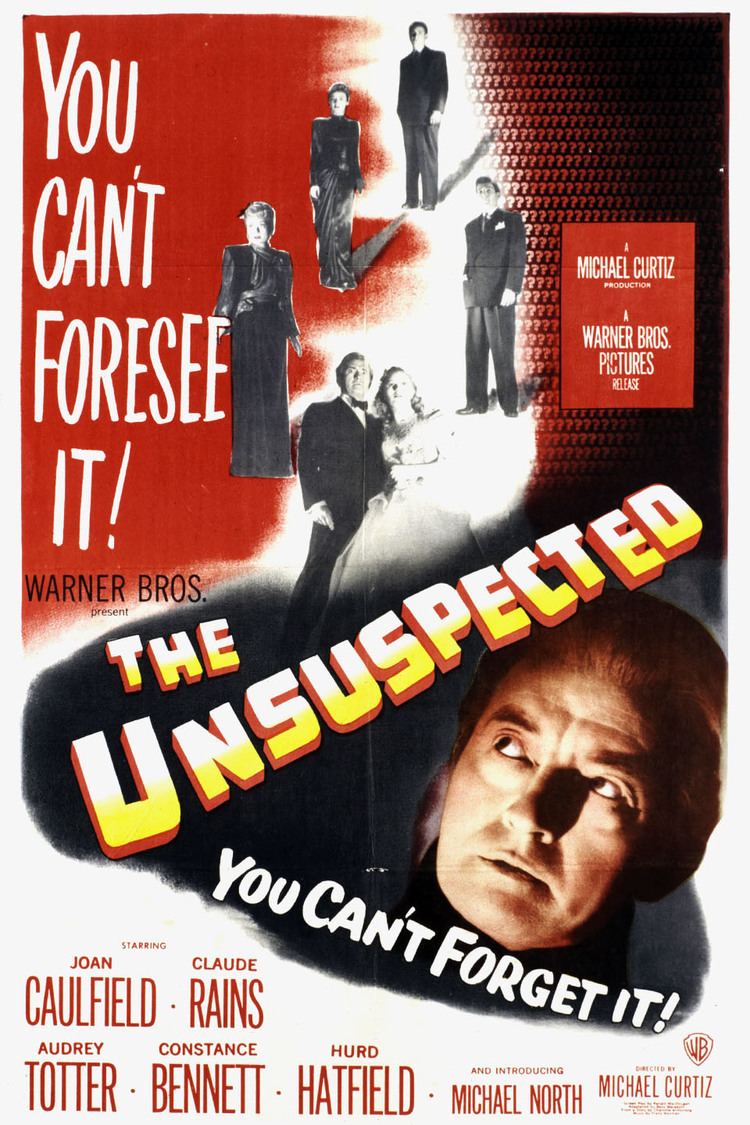 A woman, Roslyn Wright (played by the uncredited Barbara Woodell), is found dead hanging from a chandelier in a posh mansion occupied by Victor Grandison, a popular "true crime" radio story host. Roslyn was his secretary.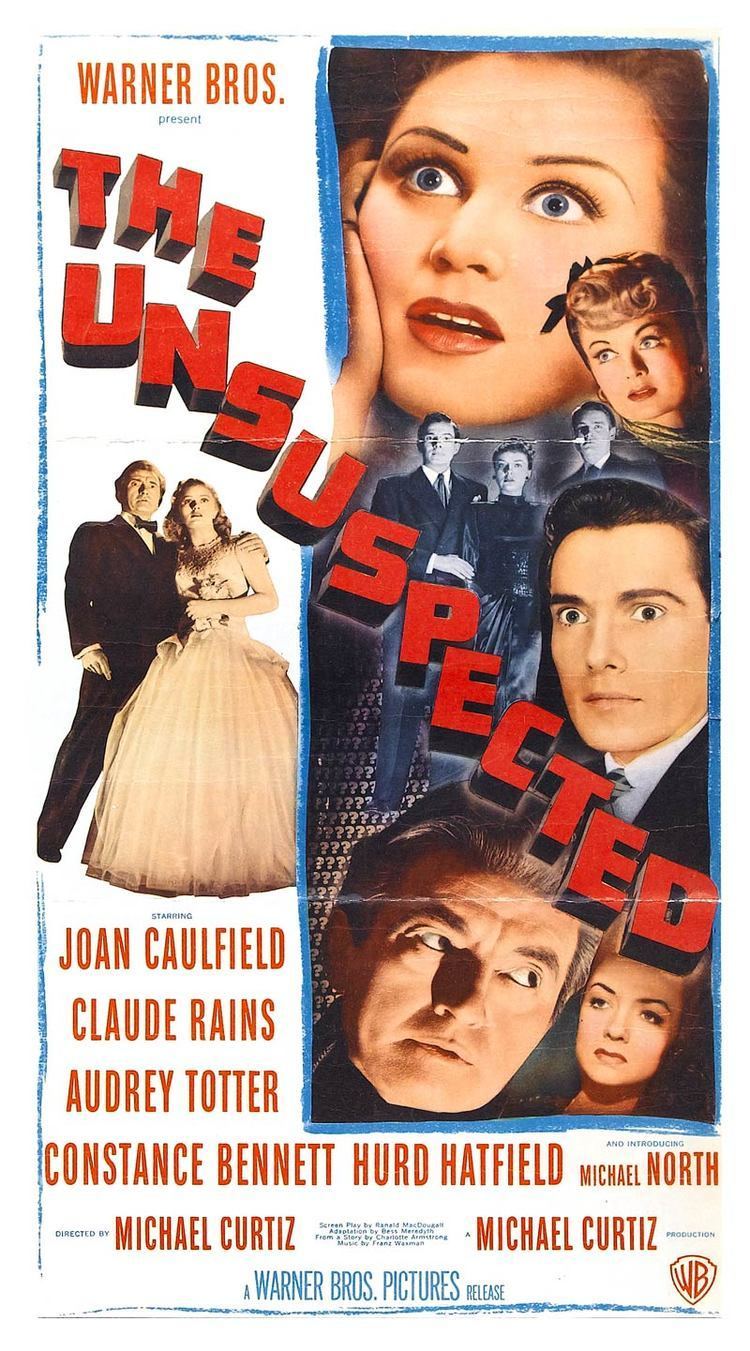 Victor has also recently lost a niece, Matilda Frazier, presumed dead from a boating accident. But at a birthday party thrown by another niece, Althea, everyone is surprised by the appearance of Steven Howard, who claims to be married to the missing Matilda.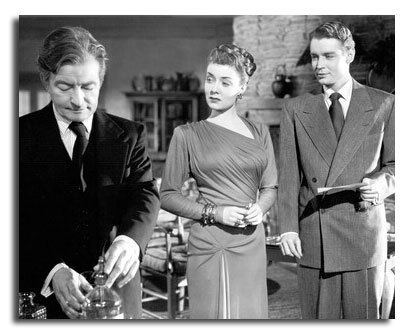 Victor is accompanied by his radio producer, Jane Moynihan, at the party. He is unsure what to make of the stranger, particularly with a family estate to be settled, and asks a detective named Donovan to investigate. Matilda turns up, but claims to have no memory of Steven or their marriage, despite his efforts to prove it to be true. Acting suspiciously, meanwhile, is Althea's husband Oliver, drinking heavily.
In time, Althea comes to believe her uncle Victor killed his secretary. Victor confirms this to Althea, then murders her as well. Steven confides to Matilda and Jane that he was actually Roslyn's husband, determined to discover the truth about her death. When proof is found as to what really happened, Victor gives a full confession on his final radio show.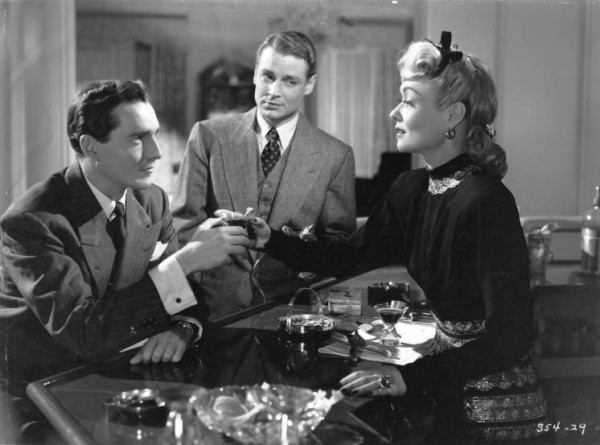 Joan Caulfield as Matilda Frazier
Claude Rains as Victor Grandison
Audrey Totter as Althea Keane
Constance Bennett as Jane Moynihan
Hurd Hatfield as Oliver Keane
Ted North as Steven Howard (billed as Michael North)
Fred Clark as Richard Donovan
Harry Lewis as Kent (the butler)
Jack Lambert as Mr. Press
Nana Bryant as Mrs. White
Walter Baldwin as Judge Maynard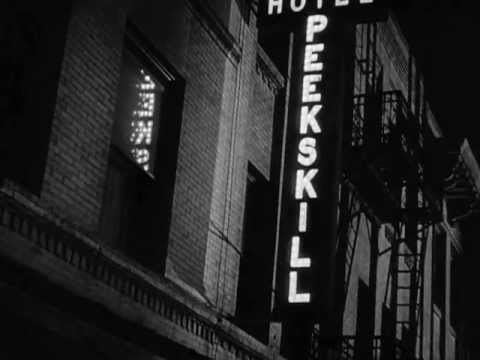 The Unsuspected was originally a magazine serial then published as a novel in January 1946. Warner Bros bought film rights prior to publication and in May 1946 announced that Michael Curtiz would direct. Ranald McDougall wrote the first screenplay.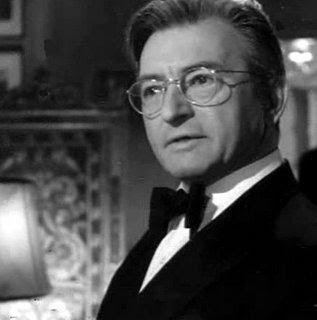 Warner Bros had just signed a 14-picture contract with Michel Curtiz's production company, Michael Curtiz Productions, and The Unsuspected was to be the first movie under the new arrangement. Curtiz's wife, writer Bess Meredyth, was on the board of the company, and she worked on the script. Humphrey Bogart was mentioned as a possible star early on. When Bogart proved unavailable, Claude Rains was cast instead. Charles Hoffman was assigned the job as producer.
Eve Arden was announced for a role. Dana Andrews, Virginia Mayo and Cathy O'Donnell were also to be used; all three were under contract to Sam Goldwyn who was lending them to Curtiz for $150,000 pus 15% of the profits. However Andrews was unhappy with the size of his role and wanted it built up to be the same size as Claude Rains'; Curtiz refused and the deal fell through, as he only agreed to take Mayo and O'Donnell in order to get Andrews.
Andrews was replaced by Michael North, who had just completed The Devil Thumbs a Ride. Joan Caulfield was borrowed from Paramount to play the role intended for Mayo. Constance Bennett and Donald Crisp were signed for two support roles. Audrey Totter was borrowed from MGM to take the role intended for Cathy O'Donnell.
When the film was released, The New York Times film critic, Bosley Crowther, gave the film a mixed review, writing, "There is reasonable ground for suspicion that the people who made The Unsuspected thought that they were fashioning another Laura, popular mystery of a few years back ... But, beyond a brisk flurry of excitement and wickedness at the start, it bears little showmanly resemblance to that previous top-drawer effort in this line. Rather it is much more suggestive, the further along it goes, of a second-rate mystery melodrama upon which too much money and too big a cast has been spent ... Once launched, however, it starts leaking, pulling apart at the seams, and generally foundering in a welter of obvious contrivances and clichés ...However, the rest of the performers — Joan Caulfield, Audrey Totter, Hurd Hatfield, Constance Bennett and a half dozen others —are as patly artificial as the plot."
Film historians Alain Silver and Elizabeth Ward write that the film is impressive because of its emphasis on style: "Jack Lambert as the blackmailed killer lies in bed smoking. The radio is on and Alexander Grandison is detailing the story of his particular crime. The only source of the illumination in this dingy hotel room comes from a partially obscured flashing neon sign. The letters that are visible through the window seem to echo the thoughts of the uncomfortable murderer as it keeps blinking "KILL... KILL... KILL."