The film was remade in 1930 as a talkie. In both the 1925 and the 1930 version, the roles of Professor Echo and Tweedledee are played by Chaney and Earles respectively. The films were based on the novel of the same name by Clarence Aaron "Tod" Robbins.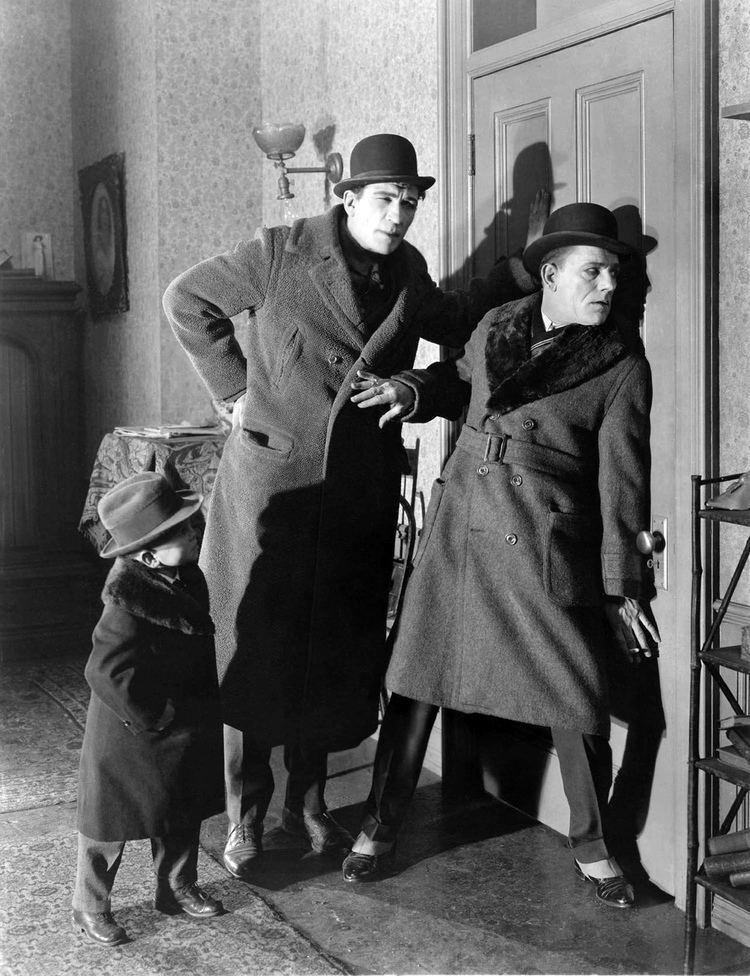 Three performers leave a sideshow after Tweedledee (Harry Earles), the midget, assaults a young heckler and sparks a melee. The three join together in an "unholy" plan to become wealthy. Prof. Echo, the ventriloquist, assumes the role of Mrs. O'Grady, a kindly old grandmother, who runs a pet shop, while Tweedledee plays her grandchild. Hercules (Victor McLaglen), the strongman, works in the shop along with the unsuspecting Hector McDonald (Matt Moore). Echo's girlfriend, pickpocket Rosie O'Grady (Mae Busch), pretends to be his granddaughter.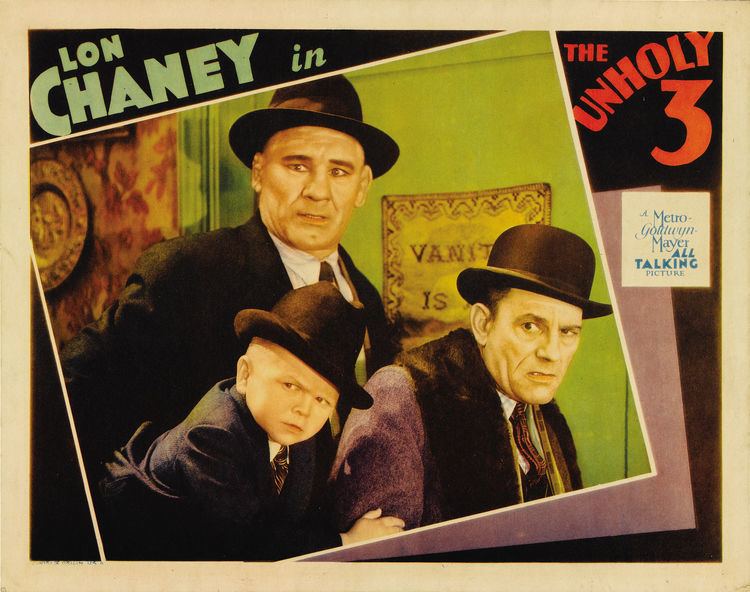 Using what they learn from delivering pets, the trio later commit burglaries, with their wealthy buyers as victims. On Christmas Eve, John Arlington (an uncredited Charles Wellesley) telephones to complain that the "talking" parrot (aided by Echo's ventriloquism) he bought will not speak. When "Granny" O'Grady visits him to coax the bird into performing, "she" takes along grandson "Little Willie". While there, they learn that a valuable ruby necklace is in the house. They decide to steal it that night. As Echo is too busy, the other two grow impatient and decide to go ahead without him.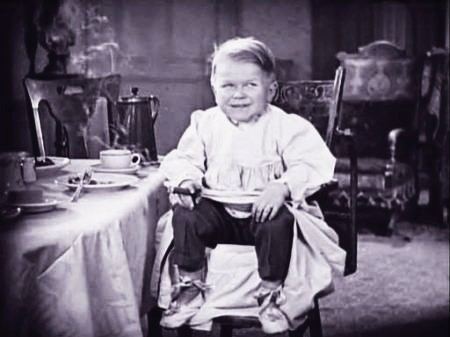 The next day, Echo is furious to read in the newspaper that Arlington was killed and his three-year-old daughter badly injured in the robbery. Hercules shows no remorse whatsoever, relating how Arlington pleaded for his life. When a police investigator shows up at the shop, the trio become fearful and decide to frame Hector, hiding the jewelry in his room.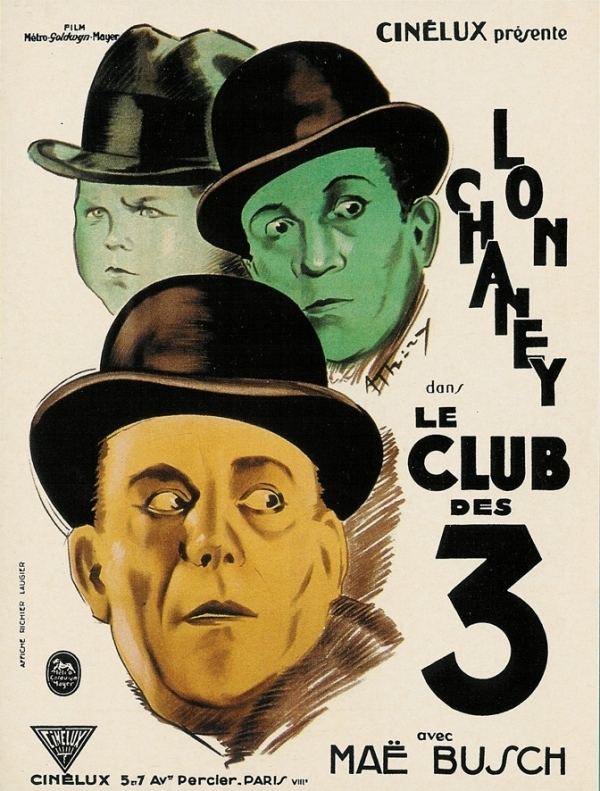 Meanwhile, Hector proposes to Rosie. She turns him down, but he overhears her crying after he leaves. To his joy, she confesses she loves him, but was ashamed of her shady past. When the police take him away, Rosie tells the trio that she will exonerate him, forcing them to abduct her and flee to a mountain cabin. Echo takes along his large pet ape (who terrifies Hercules).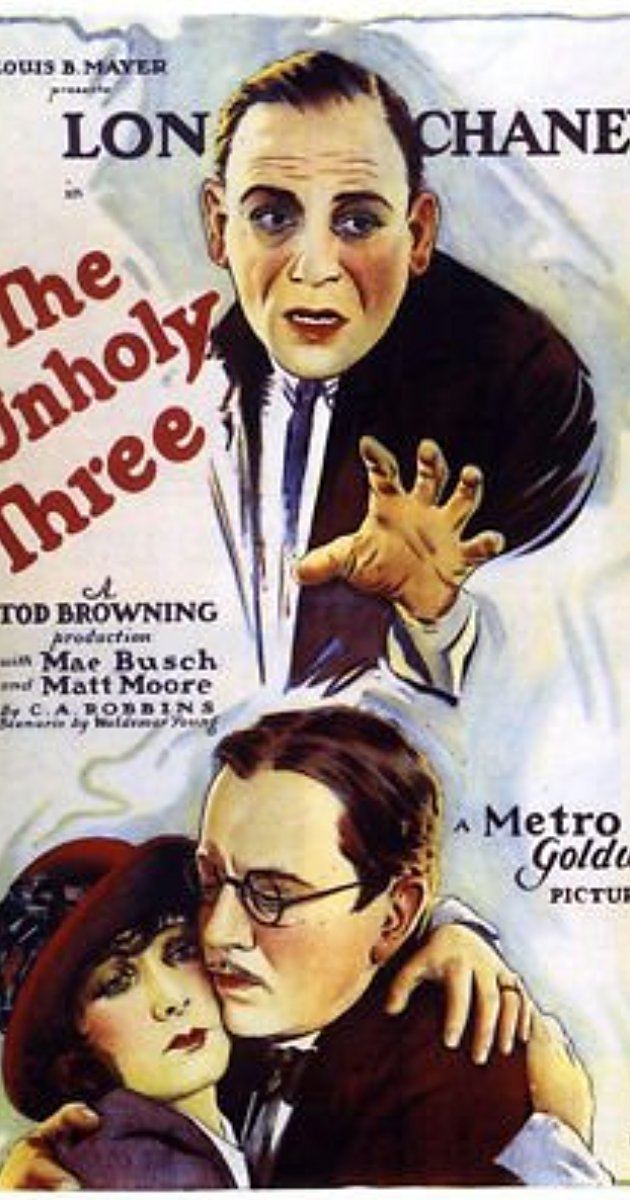 In the spring, Hector is brought to trial. Rosie pleads with Echo to save Hector, promising to stay with him if he does. After Echo leaves for the city, Tweedledee overhears Hercules asking Rosie to run away with him (and the loot). The midget releases the ape. Hercules kills the midget before the ape gets him.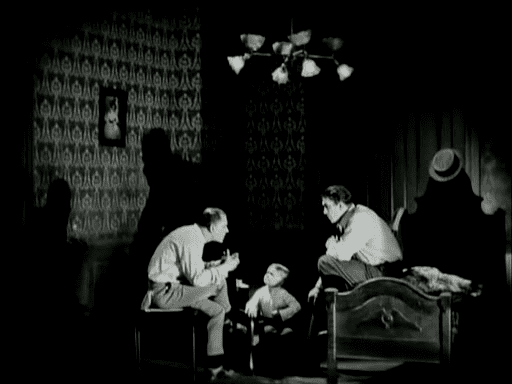 At the trial, Echo agonizes over what to do, but finally rushes forward and confesses all. Both he and Hector are set free. When Rosie goes to Echo to keep her promise, he lies and says he was only kidding. He tells her to go to Hector. Echo returns to the sideshow, giving his spiel to the customers: "That's all there is to life, friends, ... a little laughter ... a little tear."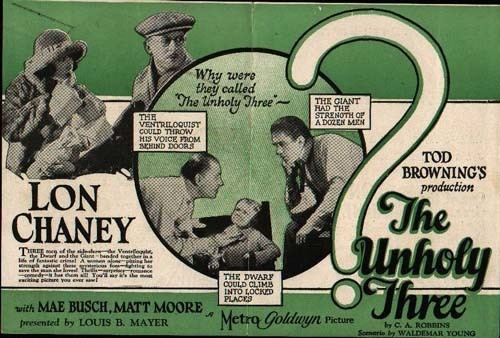 Lon Chaney as Prof. Echo, a.k.a. Mrs. O'Grady or "Granny"
Mae Busch as Rosie O'Grady
Matt Moore as Hector McDonald
Victor McLaglen as Hercules, a.k.a. "Son-in-Law"
Harry Earles as Tweedledee, a.k.a. Baby "Little Willie"
Matthew Betz as Detective Regan
Edward Connelly as the judge
William Humphrey as defense attorney
E. Alyn Warren as prosecuting sttorney
The "ape" was actually a three-foot-tall chimpanzee who was made to appear gigantic with camera trickery and perspective shots. When Echo removes the ape from his cage, the shot shows Echo (with his back turned to the camera) unlocking the cage and walking the ape to the truck. The ape appears to be roughly the same size as Echo. This effect was achieved by having midget actor Harry Earles (who played "Tweedledee" in the film) play Echo for these brief shots, and then cutting to Chaney, making it seem as though the ape is gigantic. (In the 1930 remake, the ape was played by Charles Gemora.)