Years active

1981–present




Siblings

Sean Doherty




Height

1.60 m




Role

Actress




Name

Shannen Doherty








Full Name

Shannen Maria Lee Doherty




Born

April 12, 1971 (age 52) (

1971-04-12

)

Memphis, Tennessee, U.S.




Occupation

Actress, director, producer




Known for

Beverly Hills, 90210Charmed




Spouse

Kurt Iswarienko (m. 2011), Rick Salomon (m. 2002–2003), Ashley Hamilton (m. 1993–1994)




Parents

Rosa Elizabeth Doherty, John Thomas Doherty Jr.




Movies and TV shows

Charmed, Beverly Hills - 90210, Heathers, Mallrats, Dancing with the Stars




Similar People

Holly Marie Combs, Alyssa Milano, Jennie Garth




Profiles




Twitter

Facebook

Instagram
Shannen doherty biography p 1 12 23 2008
Shannen Maria Doherty (; born April 12, 1971) is an American actress, producer, author, and television director. She is known for her roles as Heather Duke in Heathers (1989), Brenda Walsh in Beverly Hills, 90210 (1990–1994) and as Prue Halliwell in Charmed (1998–2001).
Contents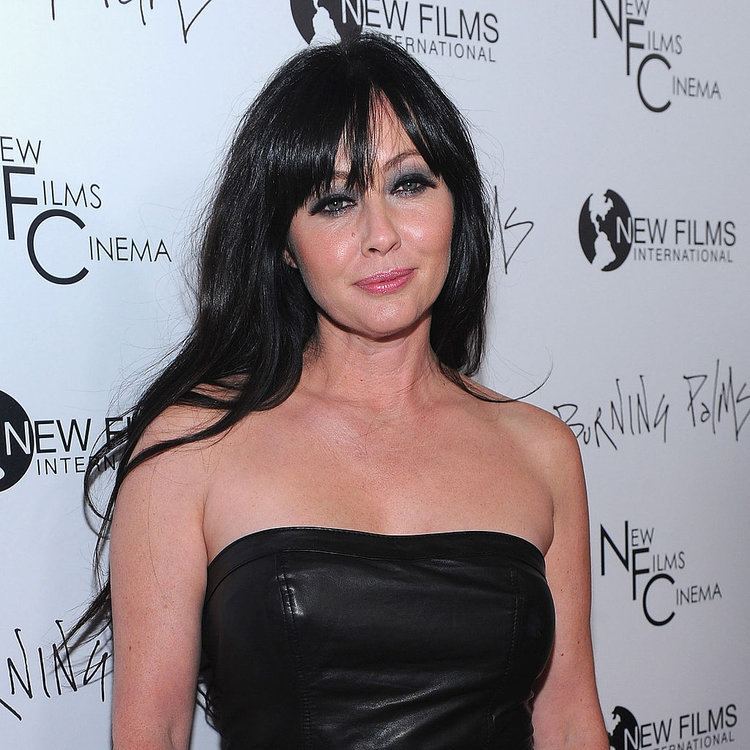 Shannen doherty biography p 3 12 23 2008
Early life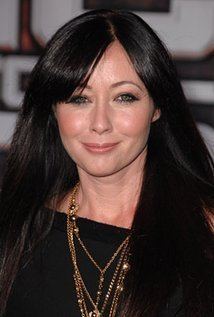 Doherty was born in Memphis, Tennessee, the daughter of Rosa, a beauty parlor owner, and Tom Doherty, a mortgage consultant. Doherty has Irish Catholic ancestry on her father's side and English, Scottish, and Scots-Irish ancestry on her mother's side. She was raised in her mother's Southern Baptist denomination.
Child actress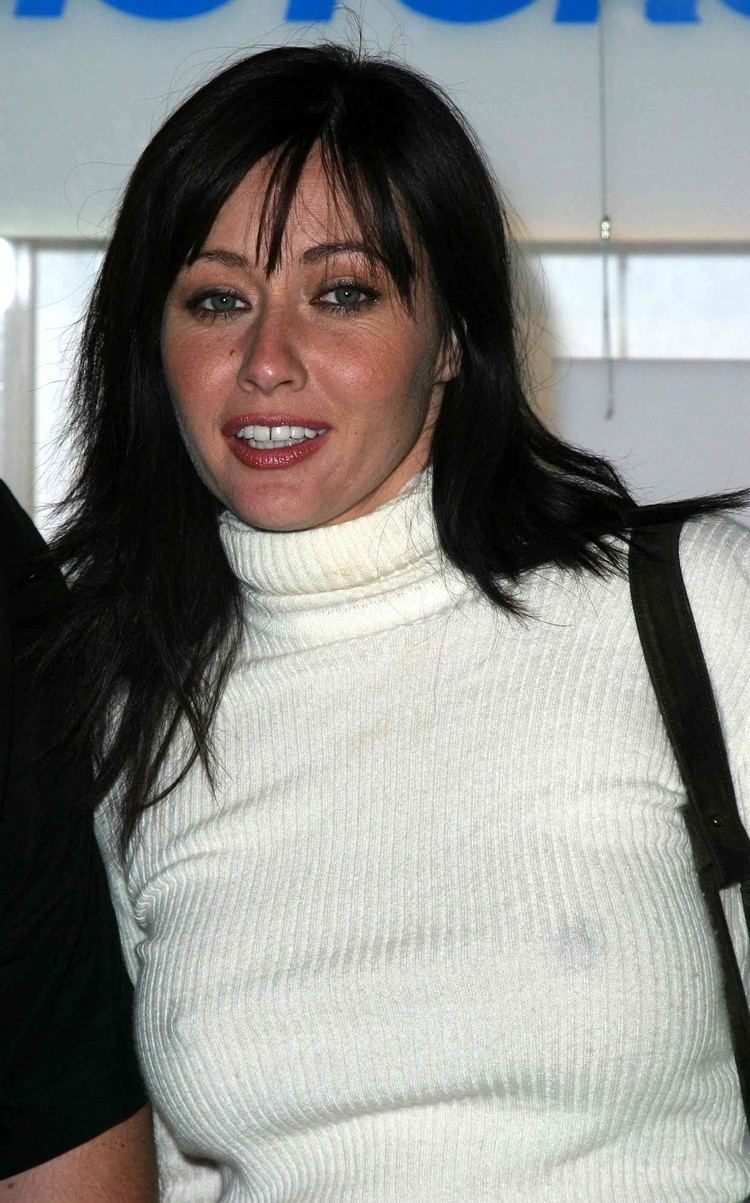 Doherty had guest spots on TV series including Voyagers! and Father Murphy. When a casting notice was released in Hollywood for a regular role on the popular Little House on the Prairie, she jumped at the opportunity and at the age of 11 eventually won the recurring role of Jenny Wilder, thanks in part to actor/producer Michael Landon's seeing her guest spot on Father Murphy, which he also produced. Doherty stayed in the series until the show's cancellation in 1983.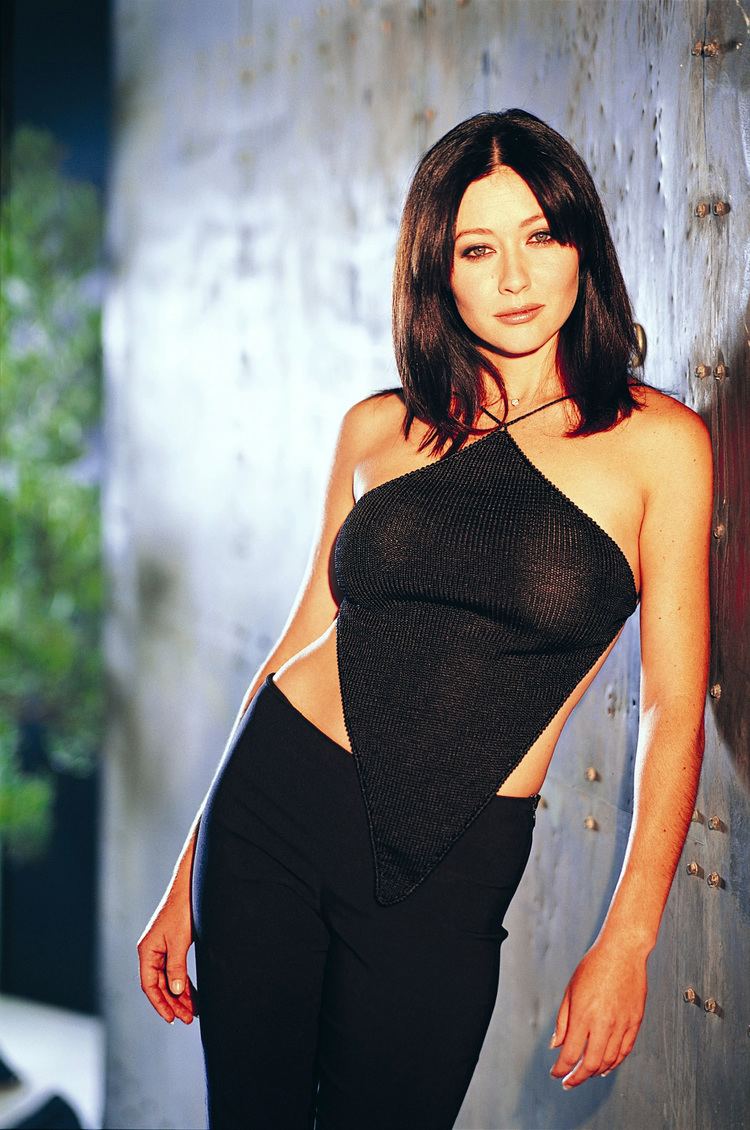 In 1982, Doherty lent her voice to the animated film The Secret of NIMH. In 1985, Doherty starred as Maggie Malene in the teen movie comedy Girls Just Want to Have Fun alongside actresses Helen Hunt and Sarah Jessica Parker.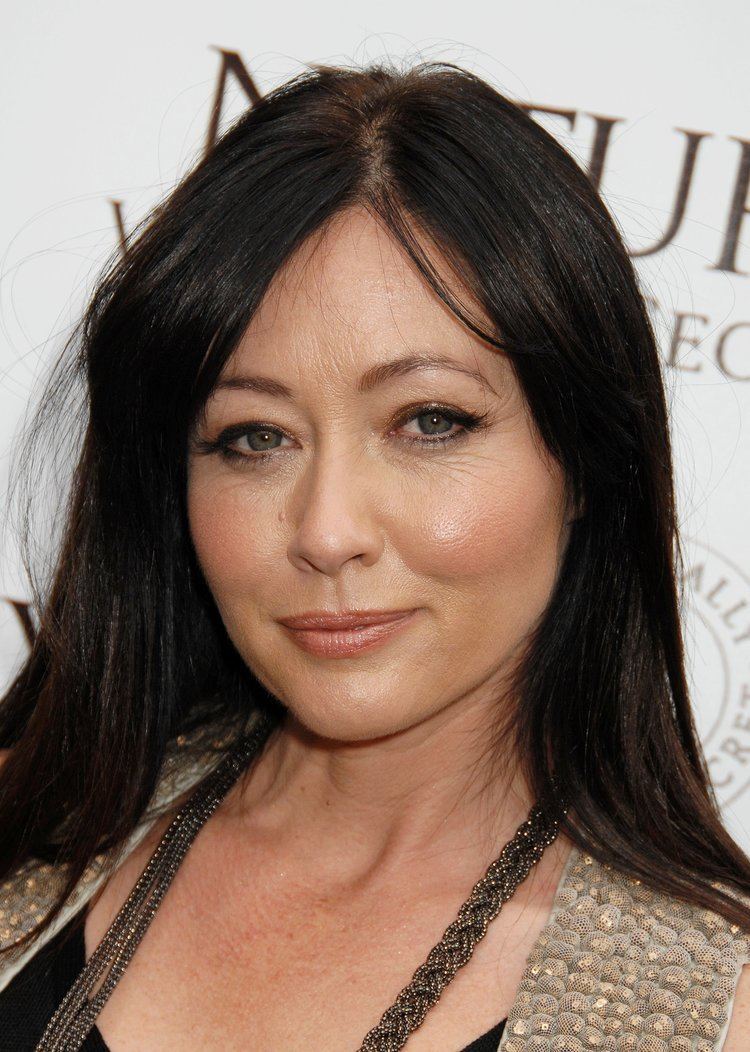 Doherty was cast as the oldest Witherspoon sibling, Kris, on the family drama Our House, which ran from 1986 to 1988, a role which garnered her several Young Artist Award nominations. She next appeared in an episode of Magnum, P.I. ("A Sense of Debt"), followed by an early episode of Airwolf for which she was nominated as Best Young Actress: Guest in a Series at the 6th Youth in Film Awards in 1984.
Rise to fame: 1989–2001
Doherty's first major motion picture role was in Heathers, released in 1989. She garnered worldwide attention and fame for her breakout role as Brenda Walsh in the Aaron Spelling-produced TV series Beverly Hills, 90210 in 1990. In 1991 and 1992 her portrayal of Brenda earned her a Young Artist Award nomination for Best Young Actress Starring in a Television Series. Doherty left the show after the fourth season in 1994. Her character was written off the show as moving to London to attend school at the Royal Academy for Dramatic Arts.
Doherty appeared nude in Playboy magazine, first in December 1993, followed by a spread in March 1994. She posed for the magazine again in December 2003 and has been featured in a 10-page pictorial.
Doherty's career afterward consisted primarily of made-for-TV movies, though she also had a lead role in Kevin Smith's 1995 film Mallrats and later cameoed in Jay and Silent Bob Strike Back. In 1998, Spelling again cast her in another of his television series, Charmed, in which she played lead character Prue Halliwell, the oldest of three sisters who are witches. Doherty also directed a few episodes for the series during the second and third seasons. Doherty left the show in 2001 at the end of the third season, resulting in her character's death. Reportedly, the reason for her departure was because of on-set and off-set tensions between Doherty and co-star Alyssa Milano. Doherty was also twice nominated, in 1999 and 2000, for the Saturn Award, Best Genre TV Actress, for her performance in Charmed. In 2004, E! placed Doherty at number 10 on their list of the 50 Most Wicked Women of Prime Time. In 2007, AOL named Prue Halliwell the 10th greatest witch in television history.
Later work: 2002–present
In 2003, Doherty hosted the Sci Fi Channel candid camera show Scare Tactics during its initial season. After her stint on Scare Tactics Doherty, in a return to her prime-time soap roots, starred as a regular on the short-lived TV series North Shore. She starred as Alexandra Hudson from 2004 to 2005. Later in 2005, she was in the pilot for a comedy, Love Inc..
Doherty then produced and starred in her own reality show, Breaking Up with Shannen Doherty, which premiered on the Oxygen channel in 2006. In the show, Doherty goes around doing "dirty work" for members of the public, including dumping boyfriends or telling people what their friends really think about them. The show was canceled after one season owing to poor ratings. She also starred in the popular British sitcom Bo! in the USA, a brain child of Leigh Francis. In the show, she plays herself being randomly harassed by Avid Merrion (Francis), who claims they are lovers. The show aired in October 2006 on the British Channel 4, and she appeared in several episodes.
During 2007, Doherty appeared in two television projects. She first appeared in Kiss Me Deadly: A Jacob Keane Assignment for the Here TV network and followed up with a starring role in the holiday film Christmas Caper for ABC Family. That same year Doherty also set up a production company called No Apologies for which she planned to develop a TV drama for herself. Later in 2007, Doherty was ranked number 96 on Entertainment Weekly's list of the 100 Greatest Television Icons. In 2008, Doherty was featured on the Swedish television show High Chaparall, appearing in the second episode of the show's fourth season.
Also in 2008, 14 years since her last television appearance as Brenda Walsh, Doherty joined the cast of the Beverly Hills, 90210 spin off for The CW Television Network for a reported $40,000–50,000 an episode. She returned as a guest star, reprising her old role of Brenda Walsh in four of the new series' initial six episodes. Her character, now a successful theater actress and stage director, returned as the guest director of the high school musical. After her initial guest spot was completed, Doherty stated she was open to returning to the series later in the season and eventually agreed to appear in three additional episodes, with her most recent appearance airing in May 2009. The writers were eager to have her share scenes with Jennie Garth, who also reprised her 90210 role of Kelly Taylor. It was reported that Doherty and Garth's characters would both have a romantic interest in the character Ryan Matthews (Ryan Eggold) reminiscent of their old rivalry for former bad-boy character Dylan McKay (Luke Perry). Doherty and Garth later confirmed that the reports about the love triangle between their characters were false.
In late 2008, Doherty was announced to co-star alongside Dylan McDermott in the independent film Burning Palms, a satire based on Los Angeles stereotypes told through five intertwining storylines. That same year, Doherty played a lead role in the SciFi Channel adventure film The Lost Treasure of the Grand Canyon. The film premiered on the cable network on December 20, 2008.
On March 1, 2010, it was announced that Doherty would be a celebrity contestant on Dancing with the Stars for the tenth season. The season premiered on Monday, March 22, 2010. Doherty was paired with two-time champion Mark Ballas in his sixth season on the show, but the pair was the first couple eliminated in the second week on March 30. The judges have said, "Doherty wouldn't have left if we would have just done scores". She wanted to do Dancing with the Stars to make her ailing father proud. Doherty returned for the finale.
Doherty starred in FEARnet's animated web series Mari-Kari, which launched on June 3, 2010. Mari and Kari are identical twins, but Kari is already dead and is a ghost. Doherty voiced both Mari and Kari in the eight-episode show. WE tv announced on July 21, 2011, that she would star in a one-hour reality series that follows her and her fiance, Kurt Iswarienko, as they plan their wedding. The show, titled Shannen Says, premiered in April 10, 2012. Later in 2012, Doherty became a spokesperson for Education Connection, and appeared in an episode of The New Normal as her character Brenda Walsh from Beverly Hills, 90210.
On July 24, 2014, it was announced that Doherty and her former Charmed co-star Holly Marie Combs would be starring in their own road trip reality show called Off the Map with Shannen & Holly, which premiered on Great American Country on January 2, 2015. The six-episode series follows the pair traveling across southeastern United States, with stops in Kentucky, Tennessee, Mississippi, Alabama, Georgia and Florida. Viewers were able to vote on activities Doherty and Combs would partake in at each destination on Great American Country's official website.
In November 2016, it was announced that Doherty had joined the cast of a television adaptation of Heathers, due to air on the Spike network in early 2018. She will play a "pivotal, unannounced role" different from the character of Heather Duke which she originated in the 1988 film.
Personal life
In early 1993 Doherty was briefly engaged to Max Factor heir Dean Jay Factor before he filed for a restraining order on May 25, 1993. He alleged physical violence and threats on the part of Doherty, though Doherty's father claimed that the abuse came from Factor and not her.
On October 11, 1993, Shannen Doherty was married to Ashley Hamilton, son of actor George Hamilton; they divorced in April 1994.
In 2002, Doherty married Rick Salomon, but the marriage was annulled after nine months. On October 15, 2011, Doherty married Kurt Iswarienko, a photographer, in Malibu, California.
Reputation
Beginning with her stint on 'Beverly Hills, 90210', Doherty gained a reputation in the media for bad behavior that would dominate her public image for many years. People Magazine has called her the "iconic Hollywood 'bad girl' of the nineties." Between 1992 and 1994, coverage alleging fighting between Doherty and her co-stars dominated tabloid headlines, particularly concerning her heated feud with Jennie Garth, and further reports of heavy partying, on-set lateness and physical fights. This reputation gained further ground during her three seasons on 'Charmed', when tabloids fueled rumors of a feud with co-star Alyssa Milano. In both instances Doherty departed the shows acrimoniously after a few seasons; on 'Charmed' she was allegedly fired by producer Aaron Spelling after an ultimatum from Milano.
'90210' Executive Producers Darren Star and Charles Rosin have both confirmed that Doherty was difficult on-set, Rosin commenting that "...she had habitual lateness. Her lateness was appalling, and she had a callous attitude and an indifference." Jennie Garth has admitted that the two of them "often wanted to claw each other's eyes out", and at one point it escalated into physical violence; nonetheless she has said the feud was mutual and based more on immaturity than true animosity. Doherty, for her part, has admitted to making mistakes, blaming her behavior on the pressures of fame, her youth and problems in her personal life. In 2010 she stated that: "I have a rep. Did I earn it? Yeah, I did. But, after awhile you sort of try to shed that rep because you're kind of a different person. You've evolved and all of the bad things you've done in your life have brought you to a much better place."
Legal problems
On December 2, 1992, Doherty was issued with a citation for misdemeanor battery after getting into a physical altercation with another woman at The Roxbury in Hollywood.
In January 1993, California's United Bank took Doherty to court for $36,000 claiming she had bounced more than 70 checks.
In May 2001, Doherty was sentenced to either 10 days in jail or 20 days of work-release duty and three years' probation and was ordered to pay a $1,500 fine for drunk driving.
Politics and activism
Doherty is a registered Republican. According to Complex magazine, she said: "I realize that the majority of people in the entertainment business happen to be Democrats. I have no problem with that. And they should have no problem with the fact that I'm a Republican."
An avid animal rights activist, Doherty is a supporter of the Sea Shepherd Conservation Society, and while performing the Ice Bucket Challenge in 2014 she challenged founder Paul Watson and global supporters of the Sea Shepherd Conservation Society.
Health
Doherty announced in 1999 that she was diagnosed with Crohn's disease.
Doherty was diagnosed with breast cancer in March 2015, which had spread to her lymph nodes. In February 2016, Doherty revealed that she was receiving anti-estrogen treatment to shrink the tumor and enable treatment by lumpectomy rather than mastectomy. Due to the presence of multiple tumors, a lumpectomy was not possible, so a single mastectomy was performed in May 2016. Surgery revealed that "one of the cancer cells was protruding out of the lymph node." Because the cancer was more advanced than previously thought, Doherty underwent chemotherapy and radiotherapy following surgery. On April 29, 2017, Doherty announced that her cancer was in remission.
Filmography
Actress
-
Twilight of the Mallrats (pre-production)
as
Rene Mosier (rumored)
-
Darkness of Man (post-production)
as
Vivian
-
How to Make a Deal with the Devil (post-production)
as
The Devil
2022
Hot Seat
as
Chief Pam Connelly
2021
Dying to Belong (TV Movie)
as
Katherine
2021
List of a Lifetime (TV Movie)
as
Diana Carroll
2019
Riverdale (TV Series)
as
Stranded Motorist
- Chapter Fifty-Eight: In Memoriam (2019) - Stranded Motorist
2019
Undateable John
as
Charlene
2019
BH90210 (TV Series)
as
Shannen Doherty
- The Long Wait (2019) - Shannen Doherty
- Picture's Up (2019) - Shannen Doherty
- The Table Read (2019) - Shannen Doherty
- The Photo Shoot (2019) - Shannen Doherty
- The Pitch (2019) - Shannen Doherty
- The Reunion (2019) - Shannen Doherty
2018
Heathers (TV Series)
as
JD's Mom / Dr. Destiny
- Reindeer Games (2018) - Dr. Destiny
- Are We Going to Prom or Hell? (2018) - JD's Mom
- Pilot (2018) - JD's Mom
2018
No One Would Tell (TV Movie)
as
Laura Collins
2016
Rock in a Hard Place (TV Series)
as
Janice
- Pilot - Janice
2014
Borgore & Sikdope: Unicorn Zombie Apocalypse (Music Video short)
as
News Anchor
2014
All I Want for Christmas (TV Movie)
as
Brenda Patterson
2014
Blood Lake: Attack of the Killer Lampreys (TV Movie)
as
Cate
2013
Bukowski
as
Katharina Bukowski
2012
Witchslayer Gretl (TV Movie)
as
Gretl
2011
Suite 7 (TV Series)
as
Adrienne
- Company (2011) - Adrienne
2010
Growing the Big One (TV Movie)
as
Emma Silver
2010
Mari-Kari (TV Series)
as
Mari / Kari
- Episode #1.8 (2010) - Mari / Kari
- Episode #1.7 (2010) - Mari / Kari
- Episode #1.6 (2010) - Mari / Kari
- Episode #1.5 (2010) - Mari / Kari
- Episode #1.4 (2010) - Mari / Kari
- Episode #1.3 (2010) - Mari / Kari
- Episode #1.2 (2010) - Mari / Kari
- Episode #1.1 (2010) - Mari / Kari
2010
Burning Palms
as
Dr. Shelly
2009
The Bellamy Brothers: Guilty of the Crime (Music Video short)
as
Petra
2009
Encounter with Danger (TV Movie)
as
Lori
2008
90210 (TV Series)
as
Brenda Walsh
- One Party Can Ruin Your Whole Summer (2009) - Brenda Walsh
- Hello, Goodbye, Amen (2009) - Brenda Walsh
- That Which We Destroy (2008) - Brenda Walsh
- Model Behavior (2008) - Brenda Walsh
- Wide Awake and Dreaming (2008) - Brenda Walsh
- The Bubble (2008) - Brenda Walsh
- The Jet Set (2008) - Brenda Walsh
2008
Defunct
as
Fanny Thornton
2008
The Lost Treasure of the Grand Canyon (TV Movie)
as
Susan Jordan
2008
Kiss Me Deadly (TV Movie)
as
Marta
2006
Christmas Caper (TV Movie)
as
Cate Dove
2005
Category 7: The End of the World (TV Mini Series)
as
Faith Clavell
- Part 2 (2005) - Faith Clavell
- Part 1 (2005) - Faith Clavell
2005
Love, Inc. (TV Series)
as
Denise Johnson
- Pilot (2005) - Denise Johnson (uncredited)
2004
North Shore (TV Series)
as
Alexandra Hudson
- The End (2005) - Alexandra Hudson
- The Ex-Games (2005) - Alexandra Hudson
- Shark (2005) - Alexandra Hudson
- Catwalk (2004) - Alexandra Hudson
- Sucker Punch (2004) - Alexandra Hudson
- The Cook, the Waitress, the GM and His Lover (2004) - Alexandra Hudson
- The Big One (2004) - Alexandra Hudson
- Illusions (2004) - Alexandra Hudson
- Leverage (2004) - Alexandra Hudson
- Bellport (2004) - Alexandra Hudson
- Alexandra (2004) - Alexandra Hudson
2003
View of Terror (TV Movie)
as
Celeste Timmerman
2002
Hell on Heels: The Battle of Mary Kay (TV Movie)
as
Lexi Wilcox
2002
The Rendering (TV Movie)
as
Sarah Reynolds
2001
Another Day (TV Movie)
as
Kate
2001
Jay and Silent Bob Strike Back
as
Shannen Doherty
1998
Charmed (TV Series)
as
Prue Halliwell
- All Hell Breaks Loose (2001) - Prue Halliwell
- Look Who's Barking (2001) - Prue Halliwell
- Exit Strategy (2001) - Prue Halliwell
- The Demon Who Came in from the Cold (2001) - Prue Halliwell
- Sin Francisco (2001) - Prue Halliwell
- Pre-Witched (2001) - Prue Halliwell
- Death Takes a Halliwell (2001) - Prue Halliwell
- Just Harried (2001) - Prue Halliwell
- The Good, the Bad and the Cursed (2001) - Prue Halliwell
- Bride and Gloom (2001) - Prue Halliwell
- Wrestling with Demons (2001) - Prue Halliwell
- Blinded by the Whitelighter (2001) - Prue Halliwell
- We All Scream for Ice Cream (2001) - Prue Halliwell
- Coyote Piper (2001) - Prue Halliwell
- Sleuthing with the Enemy (2000) - Prue Halliwell
- Power Outage (2000) - Prue Halliwell
- Primrose Empath (2000) - Prue Halliwell
- Sight Unseen (2000) - Prue Halliwell
- All Halliwell's Eve (2000) - Prue Halliwell
- Once Upon a Time (2000) - Prue Halliwell
- Magic Hour (2000) - Prue Halliwell
- The Honeymoon's Over (2000) - Prue Halliwell
- Be Careful What You Witch For (2000) - Prue Halliwell
- Apocalypse, Not (2000) - Prue Halliwell
- Astral Monkey (2000) - Prue Halliwell
- Ex Libris (2000) - Prue Halliwell
- Chick Flick (2000) - Prue Halliwell
- How to Make a Quilt Out of Americans (2000) - Prue Halliwell
- Murphy's Luck (2000) - Prue Halliwell
- Give Me a Sign (2000) - Prue Halliwell
- Pardon My Past (2000) - Prue Halliwell
- Animal Pragmatism (2000) - Prue Halliwell
- Awakened (2000) - Prue Halliwell
- Reckless Abandon (2000) - Prue Halliwell
- Heartbreak City (2000) - Prue Halliwell
- Ms. Hellfire (2000) - Prue Halliwell
- P3 H2O (1999) - Prue Halliwell
- They're Everywhere (1999) - Prue Halliwell
- That Old Black Magic (1999) - Prue Halliwell
- She's a Man, Baby, a Man! (1999) - Prue Halliwell
- The Devil's Music (1999) - Prue Halliwell
- The Painted World (1999) - Prue Halliwell
- Morality Bites (1999) - Prue Halliwell
- Witch Trial (1999) - Prue Halliwell
- Déjà Vu All Over Again (1999) - Prue Halliwell
- Love Hurts (1999) - Prue Halliwell
- The Power of Two (1999) - Prue Halliwell
- Out of Sight (1999) - Prue Halliwell
- When Bad Warlocks Turn Good (1999) - Prue Halliwell
- Which Prue Is It, Anyway? (1999) - Prue Halliwell
- Is There a Woogy in the House? (1999) - Prue Halliwell
- Secrets and Guys (1999) - Prue Halliwell
- From Fear to Eternity (1999) - Prue Halliwell
- The Wendigo (1999) - Prue Halliwell
- Feats of Clay (1999) - Prue Halliwell
- Wicca Envy (1999) - Prue Halliwell
- The Witch Is Back (1998) - Prue Halliwell
- The Truth Is Out There- and It Hurts (1998) - Prue Halliwell
- The Fourth Sister (1998) - Prue Halliwell
- The Wedding from Hell (1998) - Prue Halliwell
- Dream Sorcerer (1998) - Prue Halliwell
- Dead Man Dating (1998) - Prue Halliwell
- Thank You for Not Morphing (1998) - Prue Halliwell
- I've Got You Under My Skin (1998) - Prue Halliwell
- Unaired Pilot (1998) - Prue Halliwell
- Something Wicca This Way Comes (1998) - Prue Halliwell
2001
Gary & Mike (TV Series)
as
Breeze
- Phish Phry (2001) - Breeze (voice)
2000
Satan's School for Girls (TV Movie)
as
Beth Hammersmith / Karen Oxford
1998
Striking Poses
as
Gage Sullivan
1997
The Ticket (TV Movie)
as
CeeCee Reicker
1997
Faster Baby, Kill (TV Series)
as
Denise Pearson
- Pilot (1997) - Denise Pearson
1997
Sleeping with the Devil (TV Movie)
as
Rebecca Dubrovich
1997
Friends 'Til the End (TV Movie)
as
Heather Romley
1996
Gone in the Night (TV Movie)
as
Cindi Dowaliby
1994
A Burning Passion: The Margaret Mitchell Story (TV Movie)
as
Margaret
1994
Rebel Highway (TV Series)
as
Angel Norton
- Jailbreakers / Rebelles (1994) - Angel Norton
1990
Beverly Hills, 90210 (TV Series)
as
Brenda Walsh / Wendy Edwards
- Mr. Walsh Goes to Washington (1994) - Brenda Walsh
- Vital Signs (1994) - Brenda Walsh
- Truth and Consequences (1994) - Brenda Walsh
- Acting Out (1994) - Brenda Walsh
- Divas (1994) - Brenda Walsh
- Blind Spot (1994) - Brenda Walsh
- The Time Has Come Today (1994) - Brenda Walsh / Wendy Edwards
- Cuffs and Links (1994) - Brenda Walsh
- A Pig Is a Boy Is a Dog (1994) - Brenda Walsh
- Change Partners (1994) - Brenda Walsh
- Addicted to Love (1994) - Brenda Walsh
- Scared Very Straight (1994) - Brenda Walsh
- The Labors of Love (1994) - Brenda Walsh
- Heartbreaker (1994) - Brenda Walsh
- Thicker Than Water (1994) - Brenda Walsh
- Crunch Time (1994) - Brenda Walsh
- Somewhere in the World It's Christmas (1993) - Brenda Walsh
- Windstruck (1993) - Brenda Walsh
- Emily (1993) - Brenda Walsh
- Radar Love (1993) - Brenda Walsh
- Take Back the Night (1993) - Brenda Walsh
- And Did It- My Way (1993) - Brenda Walsh
- Otherwise Engaged (1993) - Brenda Walsh
- Twenty Years Ago Today (1993) - Brenda Walsh
- Moving Targets (1993) - Brenda Walsh
- Strangers in the Night (1993) - Brenda Walsh
- Radio Daze (1993) - Brenda Walsh
- Greek to Me (1993) - Brenda Walsh
- The Little Fish (1993) - Brenda Walsh
- The Girl from New York City (1993) - Brenda Walsh
- So Long, Farewell, Auf Wiedersehen, Goodbye (1993) - Brenda Walsh
- Commencement: Part 2 (1993) - Brenda Walsh
- Commencement: Part 1 (1993) - Brenda Walsh
- Something in the Air (1993) - Brenda Walsh
- A Night to Remember (1993) - Brenda Walsh
- She Came in Through the Bathroom Window (1993) - Brenda Walsh
- Senior Poll (1993) - Brenda Walsh
- Perfectly Perfect (1993) - Brenda Walsh
- Duke's Bad Boy (1993) - Brenda Walsh
- The Child Is Father to the Man (1993) - Brenda Walsh
- Dead End (1993) - Brenda Walsh
- Parental Guidance Recommended (1993) - Brenda Walsh
- Back in the High Life Again (1993) - Brenda Walsh
- Midlife- Now What? (1993) - Brenda Walsh
- The Game Is Chicken (1993) - Brenda Walsh
- It's a Totally Happening Life (1992) - Brenda Walsh
- The Kindness of Strangers (1992) - Brenda Walsh
- Wild Horses (1992) - Brenda Walsh
- Rebel with a Cause (1992) - Brenda Walsh
- Destiny Rides Again (1992) - Brenda Walsh
- A Presumption of Innocence (1992) - Brenda Walsh
- Home and Away (1992) - Brenda Walsh
- Highwire (1992) - Brenda Walsh
- The Back Story (1992) - Brenda Walsh
- Song of Myself (1992) - Brenda Walsh
- Castles in the Sand (1992) - Brenda Walsh
- Shooting Star/American in Paris (1992) - Brenda Walsh
- Sex, Lies and Volleyball/Photo Fini (1992) - Brenda Walsh
- Too Little, Too Late/Paris 75001 (1992) - Brenda Walsh
- The Twins, the Trustee, and the Very Big Trip (1992) - Brenda Walsh
- Misery Loves Company (1992) - Brenda Walsh
- Wedding Bell Blues (1992) - Brenda Walsh
- Mexican Standoff (1992) - Brenda Walsh
- Things to Do on a Rainy Day (1992) - Brenda Walsh
- Meeting Mr. Pony (1992) - Brenda Walsh
- The Pit and the Pendulum (1992) - Brenda Walsh
- Cardio-Funk (1992) - Brenda Walsh
- Baby Makes Five (1992) - Brenda Walsh
- Everybody's Talking 'Bout It (1992) - Brenda Walsh
- A Competitive Edge (1992) - Brenda Walsh
- Fire and Ice (1992) - Brenda Walsh
- A Walsh Family Christmas (1991) - Brenda Walsh
- Chuckie's Back (1991) - Brenda Walsh
- My Desperate Valentine (1991) - Brenda Walsh
- U4EA (1991) - Brenda Walsh
- The Next Fifty Years (1991) - Brenda Walsh
- Halloween (1991) - Brenda Walsh
- Down and Out of District in Beverly Hills (1991) - Brenda Walsh
- Leading from the Heart (1991) - Brenda Walsh
- Necessity Is a Mother (1991) - Brenda Walsh
- Ashes to Ashes (1991) - Brenda Walsh
- Wildfire (1991) - Brenda Walsh
- Camping Trip (1991) - Brenda Walsh
- Pass, Not Pass (1991) - Brenda Walsh
- Play It Again, David (1991) - Brenda Walsh
- Anaconda (1991) - Brenda Walsh
- Summer Storm (1991) - Brenda Walsh
- The Party Fish (1991) - Brenda Walsh
- Beach Blanket Brandon (1991) - Brenda Walsh
- Home Again (1991) - Brenda Walsh
- Spring Dance (1991) - Brenda Walsh
- Spring Training (1991) - Brenda Walsh
- April Is the Cruelest Month (1991) - Brenda Walsh
- It's Only a Test (1991) - Brenda Walsh
- Stand (Up) and Deliver (1991) - Brenda Walsh
- Fame Is Where You Find It (1991) - Brenda Walsh
- A Fling in Palm Springs (1991) - Brenda Walsh
- East Side Story (1991) - Brenda Walsh
- Slumber Party (1991) - Brenda Walsh
- One Man and a Baby (1991) - Brenda Walsh
- B.Y.O.B. (1991) - Brenda Walsh
- Isn't It Romantic? (1991) - Brenda Walsh
- The Gentle Art of Listening (1990) - Brenda Walsh
- The 17 Year Itch (1990) - Brenda Walsh
- Perfect Mom (1990) - Brenda Walsh
- Higher Education (1990) - Brenda Walsh
- One on One (1990) - Brenda Walsh
- The First Time (1990) - Brenda Walsh
- Every Dream Has Its Price (Tag) (1990) - Brenda Walsh
- The Green Room (1990) - Brenda Walsh
- Class of Beverly Hills (1990) - Brenda Walsh
1994
Blindfold: Acts of Obsession (TV Movie)
as
Madeleine Dalton
1994
Naked Gun 33 1/3: The Final Insult
as
Shannen Doherty (uncredited)
1992
Slaughter: Real Love (Music Video)
as
Woman
1992
Obsessed (TV Movie)
as
Lorie Brindel
1992
Parker Lewis Can't Lose (TV Series)
as
Shannen Doherty
- Geek Tragedy (1992) - Shannen Doherty
1991
Forever Young (TV Movie)
as
Party Girl
1990
Freeze Frame (TV Movie)
as
Lindsay Scott
1990
Life Goes On (TV Series)
as
Ginny Green
- Corky's Crush (1990) - Ginny Green
1989
21 Jump Street (TV Series)
as
Janine DeGray
- Things We Said Today (1989) - Janine DeGray
1989
The Secret of Lost Creek (TV Series)
as
Jennie Fogel
1988
It's OK to Say No to Drugs (Video short)
1986
Our House (TV Series)
as
Kris Witherspoon
- Artful Dodging (1988) - Kris Witherspoon
- Neighborhood Watch (1988) - Kris Witherspoon
- The Fifth Beatle (1988) - Kris Witherspoon
- The Ashton Street Gang (1988) - Kris Witherspoon
- Out of Step (1988) - Kris Witherspoon
- Trouble in Paradise: Part 2 (1988) - Kris Witherspoon
- Trouble in Paradise: Part 1 (1988) - Kris Witherspoon
- Two-Beat, Four-Beat (1988) - Kris Witherspoon
- Finish the Day (1988) - Kris Witherspoon
- Call It a Draw (1988) - Kris Witherspoon
- Balance of Power (1988) - Kris Witherspoon
- Sunday's Hero (1987) - Kris Witherspoon
- Like Father, Like Son (1987) - Kris Witherspoon
- They Also Serve (1987) - Kris Witherspoon
- The Stringtown Treasure (1987) - Kris Witherspoon
- Candles and Shadows (1987) - Kris Witherspoon
- The Haunting (1987) - Kris Witherspoon
- The Witherspoon War (1987) - Kris Witherspoon
- Dancing in the Dark (1987) - Kris Witherspoon
- A Silent, Fallen Tree (1987) - Kris Witherspoon
- Sounds from a Silent Clock: Part 2 (1987) - Kris Witherspoon
- Sounds from a Silent Clock: Part 1 (1987) - Kris Witherspoon
- The Children's Crusade (1987) - Kris Witherspoon
- The Road Out of Briarpatch (1987) - Kris Witherspoon
- Growing Up, Growing Old (1987) - Kris Witherspoon
- Giving 'em the Business (1987) - Kris Witherspoon
- Friends (1987) - Kris Witherspoon
- Past Tense, Future Tense: Part 2 (1987) - Kris Witherspoon
- Past Tense, Future Tense: Part 1 (1987) - Kris Witherspoon
- The 100 Year Old Weekend (1987) - Kris Witherspoon
- The Best Intentions (1987) - Kris Witherspoon
- A Point of View (1987) - Kris Witherspoon
- Family Secrets (1987) - Kris Witherspoon
- Green Christmas (1986) - Kris Witherspoon
- Heart of a Dancer (1986) - Kris Witherspoon
- Off We Go- (1986) - Kris Witherspoon
- Different Habits (1986) - Kris Witherspoon
- First Impressions (1986) - Kris Witherspoon
- Choices (1986) - Kris Witherspoon
- Small Steps Up a Tall Mountain (1986) - Kris Witherspoon
- See You in Court (1986) - Kris Witherspoon
- The Third Question (1986) - Kris Witherspoon
- That Lonesome Old Caboose (1986) - Kris Witherspoon
- Families and Friends (1986) - Kris Witherspoon
- The Money Machine (1986) - Kris Witherspoon
- Home Again (1986) - Kris Witherspoon
1987
Alf Loves a Mystery (TV Movie)
as
The Lady in Red
1986
Outlaws (TV Series)
as
Andrea Halifax
- Outlaws (1986) - Andrea Halifax
1985
The New Leave It to Beaver (TV Series)
as
Laurie
- Steppin' Out (1985) - Laurie
1985
Highway to Heaven (TV Series)
as
Shelley Fowler
- The Secret (1985) - Shelley Fowler
1985
The Other Lover (TV Movie)
as
Alson Fielding
1985
Girls Just Want to Have Fun
as
Maggie Malene
1985
Robert Kennedy and His Times (TV Mini Series)
as
Kathleen Kennedy
- Episode #1.3 (1985) - Kathleen Kennedy
- Episode #1.2 (1985) - Kathleen Kennedy
- Episode #1.1 (1985) - Kathleen Kennedy
1984
Little House: Bless All the Dear Children (TV Movie)
as
Jenny Wilder
1984
His & Hers (TV Movie)
as
Stacy - Barbara's Daughter
1984
Little House: The Last Farewell (TV Movie)
as
Jenny Wilder
1984
Airwolf (TV Series)
as
Phoebe Danner
- Bite of the Jackal (1984) - Phoebe Danner
1983
Little House: Look Back to Yesterday (TV Movie)
as
Jenny Wilder
1983
Magnum, P.I. (TV Series)
as
Ima Platt
- A Sense of Debt (1983) - Ima Platt
1982
Little House on the Prairie (TV Series)
as
Jenny Wilder
- Hello and Goodbye (1983) - Jenny Wilder
- May I Have This Dance? (1983) - Jenny Wilder
- For the Love of Blanche (1983) - Jenny Wilder
- The Last Summer (1983) - Jenny Wilder
- A Child with No Name (1983) - Jenny Wilder
- Home Again: Part 2 (1983) - Jenny Wilder
- Home Again: Part 1 (1983) - Jenny Wilder
- Once Upon a Time (1983) - Jenny Wilder
- Marvin's Garden (1983) - Jenny Wilder
- Alden's Dilemma (1982) - Jenny Wilder
- Love (1982) - Jenny Wilder
- The Return of Nellie (1982) - Jenny Wilder
- The Wild Boy (Part Two) (1982) - Jenny Wilder
- The Wild Boy (Part One) (1982) - Jenny Wilder
- Rage (1982) - Jenny Wilder
- Welcome to Olesonville (1982) - Jenny Wilder
- Times Are Changing (Part Two) (1982) - Jenny Wilder
- Times Are Changing (Part One) (1982) - Jenny Wilder
1982
Voyagers! (TV Series)
as
Betty Parris
- Agents of Satan (1982) - Betty Parris
1982
The Secret of NIMH
as
Teresa (voice)
1982
The Phoenix (TV Series)
as
Little Girl
- One of Them (1982) - Little Girl (uncredited)
1981
Father Murphy (TV Series)
as
Drusilla Shannon
- By the Bear That Bit Me: Part 2 (1981) - Drusilla Shannon
- By the Bear That Bit Me: Part 1 (1981) - Drusilla Shannon
Producer
2019
BH90210 (TV Series) (executive producer - 6 episodes)
- The Long Wait (2019) - (executive producer)
- Picture's Up (2019) - (executive producer)
- The Table Read (2019) - (executive producer)
- The Photo Shoot (2019) - (executive producer)
- The Pitch (2019) - (executive producer)
- The Reunion (2019) - (executive producer)
2015
Off the Map (TV Series) (executive producer - 1 episode)
- Kentucky Bourbon & Broncos (2015) - (executive producer)
2014
Radical Something: Pure (Music Video) (producer)
2012
Radical Something: Naked in Venice (Music Video) (producer)
2012
Shannen Says (TV Series) (executive producer)
2011
Suite 7 (TV Series) (producer - 2 episodes)
- Company (2011) - (producer)
- Captive Audience (2011) - (producer)
2006
Breaking Up with Shannen Doherty (TV Series) (executive producer - 14 episodes)
- Dancing by Myself (2006) - (executive producer)
- Technical Difficulties: Tragedy Plus Time (2006) - (executive producer)
- Meet the Family/Crash (2006) - (executive producer)
- Tragedy Plus Time: Comedy Audition (2006) - (executive producer)
- Roommate Gameshow/Lineup Let Go (2006) - (executive producer)
- Personality Test/Focus Group (2006) - (executive producer)
- Jury of Your Peers/Divorce Proceedings (2006) - (executive producer)
- Who Said What?: Drag It Out (2006) - (executive producer)
- You Need My Helpline: Chemistry Test (2006) - (executive producer)
- Better Off: Insecurity Check (2006) - (executive producer)
- Roommate Game: Reality Audition (2006) - (executive producer)
- You Be the Judge: Consortium (2006) - (executive producer)
- Line Up, Let Go/Breaking Up for Shannen (2006) - (executive producer)
- Hungry for Love/Need My Helpline (2006) - (executive producer)
2001
Another Day (TV Movie) (co-executive producer)
Director
2014
Radical Something: Pure (Music Video)
2012
Radical Something: Naked in Venice (Music Video)
2011
Suite 7 (TV Series) (1 episode)
- Captive Audience (2011)
2000
Charmed (TV Series) (3 episodes)
- All Hell Breaks Loose (2001)
- The Good, the Bad and the Cursed (2001)
- Be Careful What You Witch For (2000)
Soundtrack
2010
Growing the Big One (TV Movie) (performer: "The Yankee Doodle Boy" - uncredited)
1997
Friends 'Til the End (TV Movie) (performer: "Mental Pollution", "Don't Be", "Stop")
1991
Beverly Hills, 90210 (TV Series) (performer - 4 episodes)
- Commencement: Part 2 (1993) - (performer: "Breaking Up is Hard To Do" - uncredited)
- Commencement: Part 1 (1993) - (performer: "Breaking Up is Hard To Do" - uncredited)
- A Walsh Family Christmas (1991) - (performer: "White Christmas" - uncredited)
- Wildfire (1991) - (performer: "Breaking Up Is Hard to Do" - uncredited)
Writer
2006
Breaking Up with Shannen Doherty (TV Series) (creator - 2 episodes)
- Dancing by Myself (2006) - (creator)
- You Need My Helpline: Chemistry Test (2006) - (creator)
Miscellaneous
2001
Charmed (TV Series) (choreography - 1 episode)
- Coyote Piper (2001) - (choreography)
Thanks
2015
The Condo (the director wishes to thank)
2006
Charmed (TV Series) (very special thanks - 1 episode)
- Forever Charmed (2006) - (very special thanks)
2001
Swatch Dogs and Diet Coke Heads (Video documentary short) (special thanks)
Self
2007
Entertainment Tonight (TV Series)
as
Self
- Carrie Underwood (2020) - Self
- ET World Exclusive! (2020) - Self
- Jonas Brothers Exclusive (2019) - Self
- Entertainment Tonight Checks into Beverly Hills 90210 (2019) - Self
2012
The Talk (TV Series)
as
Self - Guest / Self
- Shannen Doherty (2021) - Self
- Shannen Doherty/Sharon Osbourne Birthday Celebration (2019) - Self
- Episode dated 27 July 2012 (2012) - Self - Guest
- Episode dated 3 May 2012 (2012) - Self - Guest
- Episode dated 10 April 2012 (2012) - Self - Guest
2021
The Kelly Clarkson Show (TV Series)
as
Self
- Shannen Doherty/Brendan Hunt (2021) - Self
2010
Good Morning America (TV Series)
as
Self - Guest / Self
- Episode dated 4 October 2021 (2021) - Self - Guest
- Episode dated 5 February 2020 (2020) - Self - Guest
- Episode dated 4 February 2020 (2020) - Self
- Episode dated 5 August 2019 (2019) - Self - Guest
- Episode dated 13 September 2018 (2018) - Self
- Episode dated 31 March 2010 (2010) - Self - Guest
2019
Access Hollywood (TV Series)
as
Self
- Episode #24.163 (2020) - Self
- Episode #24.128 (2020) - Self
- Episode #23.284 (2019) - Self
- Episode #23.283 (2019) - Self
2016
Extra (TV Series)
as
Self
- Episode #26.97 (2019) - Self
- Episode #25.218 (2019) - Self
- Episode #23.157 (2017) - Self
- Episode #23.6 (2016) - Self
1992
Live with Kelly and Mark (TV Series)
as
Self - Guest
- Food Fluencers Week/Shannen Doherty/Jacob Tremblay (2019) - Self - Guest
- Guinness World Record Breaker Week - Day 4 (2018) - Self - Guest
- Episode dated 5 September 2008 (2008) - Self - Guest
- Episode dated 27 October 2006 (2006) - Self - Guest
- Episode dated 25 March 1992 (1992) - Self - Guest
2019
Ok! TV (TV Series)
as
Self
- Episode #4.147 (2019) - Self
2017
Animal Hope & Wellness: The Compassion Project Live on KNEKT TV (TV Special)
as
Self
2016
Chelsea (TV Series)
as
Self
- It Tears You Down, and Builds You (2016) - Self
2016
Stand Up to Cancer (TV Special)
as
Self
2016
The Dr. Oz Show (TV Series)
as
Self
- Michael Strahan's Family Health Scare & Shannen Doherty's Cancer Crisis (2016) - Self
2015
Celebrity Name Game (TV Series)
as
Self - Celebrity Player
- Candace Cameron Bure & Shannen Doherty #3 (2015) - Self - Celebrity Player
- Candace Cameron Bure & Shannen Doherty #2 (2015) - Self - Celebrity Player
- Candace Cameron Bure & Shannen Doherty #1 (2015) - Self - Celebrity Player
2015
Off the Map (TV Series)
as
Self
- Florida is Jawesome (2015) - Self
- Georgia Gators & Ghosts (2015) - Self
- Riding Dirty in Alabama (2015) - Self
- Mississippi Queens (2015) - Self
- Tennessee Moonshiners (2015) - Self
- Kentucky Bourbon & Broncos (2015) - Self
- Florida (2015) - Self
- Georgia (2015) - Self
- Alabama (2015) - Self
- Mississippi (2015) - Self
- Tennessee (2015) - Self
- Kentucky (2015) - Self
2015
The Meredith Vieira Show (TV Series)
as
Self - Guest
- "90210" Star Shannen Doherty/Tamara Tunie/Hill Harper/Storage Solutions (2015) - Self - Guest
2015
TMZ Live (TV Series)
as
Self
- Episode dated 7 January 2015 (2015) - Self
2014
The '90s: The Last Great Decade? (TV Mini Series documentary)
as
Self
- Politically Incorrect (2014) - Self
- Friends & Enemies (2014) - Self
- Great Expectations (2014) - Self
2014
The Arsenio Hall Show (TV Series)
as
Self - Guest
- Episode #1.154 (2014) - Self - Guest
2012
Escape My Life (TV Series)
as
Self
- Mimsy (2012) - Self
2012
The New Normal (TV Series)
as
Self - Brenda
- The XY Factor (2012) - Self - Brenda
2012
Shannen Says (TV Series)
as
Self
- The Wedding Gift (2012) - Self
- The Wedding (2012) - Self
- Dress Mess (2012) - Self
- A Wedding in Prague-ress (2012) - Self
- When It Comes to Kurt's Career, He's Single (2012) - Self
- Shannen's Ready, Is Kurt? (2012) - Self
- Location, Location, Location (2012) - Self
- Rules of Engagement (2012) - Self
2012
Talk Stoop (TV Series)
as
Self
- Love (2012) - Self
2012
FOX 25th Anniversary Special (TV Special)
as
Self
2012
Chelsea Lately (TV Series)
as
Self - Guest
- Episode #6.56 (2012) - Self - Guest
2012
Big Morning Buzz Live (TV Series)
as
Self
- Shannen Doherty/Debbie Gibson/Dee Snider/Rachel Dratch (2012) - Self
2012
Watch What Happens Live with Andy Cohen (TV Series)
as
Self
- Shannen Doherty and Giuliana Rancic (2012) - Self
2010
Ushi & Loesie (TV Mini Series)
as
Self
- Episode #1.3 (2010) - Self
2010
The Wendy Williams Show (TV Series)
as
Self - Guest
- Episode dated 5 November 2010 (2010) - Self - Guest
2003
The View (TV Series)
as
Self - Guest / Self - Co-Host
- Episode dated 3 November 2010 (2010) - Self - Guest
- Episode dated 1 August 2006 (2006) - Self - Co-Host
- Episode dated 31 July 2006 (2006) - Self - Co-Host
- Episode dated 3 November 2005 (2005) - Self - Guest
- Episode dated 8 July 2003 (2003) - Self - Guest
- Episode dated 7 July 2003 (2003) - Self - Guest
- Episode dated 3 April 2003 (2003) - Self - Guest
2010
The Spin Crowd (TV Series)
as
Self
- Should I Stay or Should I Go (2010) - Self
2010
Dancing with the Stars (TV Series)
as
Self - Contestant
- Round Nine: Final Results (2010) - Self - Contestant
- Round One: Results Show (2010) - Self - Contestant
- Round One: Part 2 (2010) - Self - Contestant
- Round One: Part 1 (2010) - Self - Contestant
2010
The Webventures of Justin & Alden (TV Series)
as
Self
- The Last Episode (2010) - Self
2008
E! News Live (TV Series)
as
Self
- Episode dated 4 October 2008 (2008) - Self
- Episode dated 1 October 2008 (2008) - Self
2003
Scare Tactics (TV Series)
as
Self - Host
- Taxi Cab Carnage (2008) - Self - Host
- Toilet Full of Scary (2004) - Self - Host
- Slaughterhouse of Horror (2004) - Self - Host
- Brother's Keeper (2004) - Self - Host
- Gorilla with a Fist (2004) - Self - Host
- Home Invasion (2003) - Self - Host
- Lethal Touch (2003) - Self - Host
- Rage from the Cage (2003) - Self - Host
- Scare-Tacular Special: The Bloody Mirror (2003) - Self - Host
- Dangerous Obsession (2003) - Self - Host
- Massacre Under the House (2003) - Self - Host
- Bad Medicine (2003) - Self - Host
- Security Breach (2003) - Self - Host
- Dangerous Obsession (2003) - Self - Host
- Chainsaw Attack (2003) - Self - Host
- Killer Clown (2003) - Self - Host
- Deadly Feast (2003) - Self - Host
- Laboratory Meltdown (2003) - Self - Host
- Hazmat Hell (2003) - Self - Host
- Harsh Reality (2003) - Self - Host
- Chupacabra Attack (2003) - Self - Host
- Seance from Hell (2003) - Self - Host
- Ghost Train (2003) - Self - Host
- Tanning Salon Terror (2003) - Self - Host
- Lab Spill (2003) - Self - Host
- Limo in Area 51 (2003) - Self - Host
- Meteor Man (2003) - Self - Host
- Clone Attack (2003) - Self - Host
- Limo in Area 51 (2003) - Self - Host
- UFO Abduction (2003) - Self - Host
- Bigfoot Attacks (2003) - Self - Host
- UFO Trailer Attack (2003) - Self - Host
2008
KTLA Morning News (TV Series)
as
Self
- Episode dated 28 September 2008 (2008) - Self
2008
Rachael Ray (TV Series)
as
Self - Guest
- Episode #3.7 (2008) - Self - Guest
2008
PIX 11 Morning News (TV Series)
as
Self
- Episode dated 5 September 2008 (2008) - Self
2008
Late Show with David Letterman (TV Series)
as
Self - Guest
- Episode dated 4 September 2008 (2008) - Self - Guest
2008
High Chaparall (TV Series documentary)
as
Self - Guest
- Shannen Doherty (2008) - Self - Guest
2008
Whatever Happened To? (TV Series)
as
Self
- Drama Queens (2008) - Self
2006
Breaking Up with Shannen Doherty (TV Series)
as
Self - Host
- Dancing by Myself (2006) - Self - Host
- Technical Difficulties: Tragedy Plus Time (2006) - Self - Host
- Meet the Family/Crash (2006) - Self - Host
- Tragedy Plus Time: Comedy Audition (2006) - Self - Host
- Roommate Gameshow/Lineup Let Go (2006) - Self - Host
- Personality Test/Focus Group (2006) - Self - Host
- Jury of Your Peers/Divorce Proceedings (2006) - Self - Host
- Who Said What?: Drag It Out (2006) - Self - Host
- You Need My Helpline: Chemistry Test (2006) - Self - Host
- Better Off: Insecurity Check (2006) - Self - Host
- Roommate Game: Reality Audition (2006) - Self - Host
- You Be the Judge: Consortium (2006) - Self - Host
- Line Up, Let Go/Breaking Up for Shannen (2006) - Self - Host
- Hungry for Love/Need My Helpline (2006) - Self - Host
2006
Bo! in the USA (TV Series)
as
Self - Celebrity Guest
- Episode #1.2 (2006) - Self - Celebrity Guest
- Episode #1.1 (2006) - Self - Celebrity Guest
2003
Last Call with Carson Daly (TV Series)
as
Self / Self - Guest
- Episode dated 8 September 2006 (2006) - Self
- Episode dated 11 March 2004 (2004) - Self
- Episode dated 27 November 2003 (2003) - Self - Guest
- Episode dated 10 April 2003 (2003) - Self - Guest
2006
The Late Late Show with Craig Ferguson (TV Series)
as
Self - Guest
- Episode #2.200 (2006) - Self - Guest
2005
Avid Merrion's XXXmas Special (TV Special)
as
Self
2005
The Tony Danza Show (TV Series)
as
Self - Guest
- Episode #2.40 (2005) - Self - Guest
2005
Fashion Week Diaries (TV Movie documentary)
as
Self
2004
Oh, What a Lovely Tea Party (Documentary)
as
Self
2004
The Ellen DeGeneres Show (TV Series)
as
Self - Guest
- Episode #2.42 (2004) - Self - Guest
2003
Jimmy Kimmel Live! (TV Series)
as
Self - Guest
- Episode #3.201 (2004) - Self - Guest
- Episode #3.68 (2004) - Self - Guest
- Episode #1.56 (2003) - Self - Guest
2004
The Graham Norton Effect (TV Series)
as
Self - Guest
- Episode #1.6 (2004) - Self - Guest
2004
Celebrity Blackjack (TV Series)
as
Self
- Tournament 1, Game 4 (2004) - Self
2004
On-Air with Ryan Seacrest (TV Series)
as
Self - Guest
- Episode dated 31 March 2004 (2004) - Self - Guest
2004
The Osbournes (TV Series)
- The Show Must Go Oz (2004)
2003
Intimate Portrait (TV Series documentary)
as
Self
- Alyssa Milano (2003) - Self
2003
Howard Stern (TV Series)
as
Self - Guest
- Episode dated 18 November 2003 (2003) - Self - Guest
1999
Late Night with Conan O'Brien (TV Series)
as
Self - Guest
- Darrell Hammond/Shannen Doherty/Joshua Bell (2003) - Self - Guest
- Vin Diesel/Shannen Doherty/Leo Allen (2003) - Self - Guest
- Shannen Doherty/Martin Scorsese/Counting Crows (1999) - Self - Guest
- Shannen Doherty/Timothy Dalton (1999) - Self - Guest
2003
The Sharon Osbourne Show (TV Series)
as
Self - Guest
- Episode dated 31 October 2003 (2003) - Self - Guest
2001
E! True Hollywood Story (TV Series documentary)
as
Self
- Shannen Doherty (2003) - Self
- Beverly Hills, 90210 (2001) - Self
2003
Beverly Hills, 90210: 10-Year High School Reunion (TV Special documentary)
as
Self
2002
The Price of Fame (TV Movie documentary)
as
Self
2002
V Graham Norton (TV Series)
as
Self - Guest
- Episode #2.49 (2002) - Self - Guest
2002
Bubblegum Babylon (TV Movie documentary)
as
Self - Hostess
2002
Revealed with Jules Asner (TV Series)
as
Self - Guest
- Sarah Michelle Gellar (2002) - Self - Guest
2001
Playboy Exposed: Playboy Mansion Parties Uncensored (Video documentary)
as
Self
2001
Swatch Dogs and Diet Coke Heads (Video documentary short)
as
Self / Heather Duke
1994
The Tonight Show with Jay Leno (TV Series)
as
Self - Guest
- Episode #9.215 (2001) - Self - Guest
- Episode #7.167 (1999) - Self - Guest
- Shannen Doherty/Ed McCaffrey/Bill Romanowski/Hannah Davis (1999) - Self - Guest
- Episode #6.182 (1998) - Self - Guest
- Episode #5.26 (1997) - Self - Guest
- Episode #4.109 (1996) - Self - Guest
- Episode #3.195 (1994) - Self - Guest
2001
So Graham Norton (TV Series)
as
Self
- Episode #4.25 (2001) - Self
2000
Celebrity Profile (TV Series documentary)
as
Self
- Alyssa Milano (2000) - Self
2000
The Women of Charmed (TV Movie documentary)
as
Self
1998
The Daily Show (TV Series)
as
Self - Guest
- Shannen Doherty (1999) - Self - Guest
- Shannen Doherty (1998) - Self - Guest
1997
The Rosie O'Donnell Show (TV Series)
as
Self - Guest
- Episode dated 4 November 1999 (1999) - Self - Guest
- Episode dated 21 October 1998 (1998) - Self - Guest
- Episode #1.190 (1997) - Self - Guest
1999
Playboy: Playmate Pajama Party (Video documentary)
as
Self
1999
1st Annual TV Guide Awards (TV Special)
as
Self - Presenter
1998
Seventeen: The Faces for Fall (TV Movie documentary)
as
Self - Host
1998
Woof! It's a Dog's Life with Matthew Margolis (TV Series)
as
Self
- Episode #1.8 - Self
1995
The Anti Gravity Room (TV Series)
as
Self
- Halloween (1995) - Self
1993
Women and the Pill: The Way It Works (TV Movie documentary)
as
Self
1993
Saturday Night Live (TV Series)
as
Self - Host / Abigail Wolcott
- Shannen Doherty/Cypress Hill (1993) - Self - Host / Abigail Wolcott
1993
1993 MTV Video Music Awards (TV Special)
as
Self - Presenter
1993
The 1993 Annual Vision Awards (TV Special)
as
Self
1992
Maury (TV Series)
as
Self
- Episode dated 13 October 1992 (1992) - Self
1991
The Arsenio Hall Show (TV Series)
as
Self - Guest
- Episode dated 25 September 1992 (1992) - Self - Guest
- Episode dated 27 February 1992 (1992) - Self - Guest
- Episode dated 20 September 1991 (1991) - Self - Guest
1992
1992 MTV Video Music Awards (TV Special)
as
Self
1992
The 18th Annual People's Choice Awards (TV Special)
as
Self - Accepting Award for Favourite Television Series Among Young People & Presenter: Tribute to Aaron Spelling
1992
The Dennis Miller Show (TV Series)
as
Self - Guest star
- Episode #1.3 (1992) - Self - Guest star
1992
Golden Globe Awards (TV Special)
as
Self - Presenter
1991
Idols (TV Special documentary)
as
Self
1991
1991 MTV Video Music Awards (TV Special)
as
Self - Presenter
1991
The 43rd Annual Primetime Emmy Awards (TV Special)
as
Self - Presenter
1991
Wogan (TV Series)
as
Self
- Episode #11.54 (1991) - Self
1991
Into the Night (TV Series)
as
Self
- Episode dated 23 April 1991 (1991) - Self
- Episode dated 15 March 1991 (1991) - Self
1988
Kids Have Rights Too! (Video short)
as
Self
1988
Win, Lose or Draw (TV Series)
as
Self
- Episode dated 28 March 1988 (1988) - Self
1988
I'm Telling! (TV Series)
as
Self - Contestant
- Episode #1.17 (1988) - Self - Contestant
1986
Circus of the Stars #11 (TV Special documentary)
as
Self
1985
Circus of the Stars #10 (TV Special documentary)
as
Self
Archive Footage
2008
Entertainment Tonight (TV Series)
as
Self
- ET Halloween Week - Day 2 (2021) - Self
- Miranda Lambert Exclusive (2020) - Self
- Ben Affleck in Hollywood! (2020) - Self
- ET Valentine's Day Extravaganza! Katy Perry (2020) - Self
- Jessica Simpson's Open Book! (2020) - Self
- Jessica Simpson Exclusive! (2020) - Self
- Stars (2019) - Self
- George Clooney's Big Night in Hollywood! (2019) - Self
- The Big Bang Theory! (2019) - Self
- Captain Marvel Premiere! (2019) - Self
- Ben Affleck Takes New York! (2019) - Self
2020
Good Morning America (TV Series)
as
Self
- Episode dated 7 February 2020 (2020) - Self
2016
Extra (TV Series)
as
Self
- Episode #25.300 (2019) - Self
- Episode #24.11 (2017) - Self
- Episode #23.162 (2017) - Self
- Episode #23.152 (2017) - Self
- Episode #23.74 (2016) - Self
- Episode dated 23 July 2016 (2016) - Self
2016
Mornings (TV Series)
as
Self
- Episode dated 11 November 2016 (2016) - Self
2014
The '90s: The Last Great Decade? (TV Mini Series documentary)
as
Self
2012
Fashion Police (TV Series)
as
Self
- Episode #7.21 (2012) - Self
2009
Scare Tactics (TV Series)
as
Self
- 28 Minutes Later (2009) - Self
- Basket Case (2009) - Self
2009
20 to 1 (TV Series documentary)
as
Self
- TV Couples (2009) - Self
2007
100 Greatest Teen Stars (TV Mini Series documentary)
as
Self
- Episode dated 13 December 2007 (2007) - Self
2006
E! True Hollywood Story (TV Series documentary)
as
Self
- Tori Spelling (2006) - Self
2005
Domino
as
Self (uncredited)
2004
50 Most Wicked Women of Primetime (TV Movie documentary)
as
Brenda Walsh
2004
101 Most Unforgettable SNL Moments (TV Special documentary)
as
Self
2003
Celebrities Uncensored (TV Series)
as
Self
- Episode #2.6 (2004) - Self
- Episode #1.11 (2003) - Self
2003
Charmed: Behind the Magic (TV Movie documentary)
as
Prudence "Prue" Halliwell (uncredited)
2002
Revealed with Jules Asner (TV Series)
as
Self
- Alyssa Milano (2002) - Self
1999
Saturday Night Live: The Best of Adam Sandler (TV Special documentary)
as
Denise (uncredited)
1998
The Bad Boys of Saturday Night Live (TV Special documentary)
as
Denise (uncredited)
References
Shannen Doherty Wikipedia
(Text) CC BY-SA