6.4

/

10

Alchetron

6.4

Rate This





Created by

Magnus Carlsson


Original language(s)

English




First episode date

1998




Program creator

Magnus Carlsson




Genre

SitcomAnimation




Country of origin

Sweden




No. of seasons

1




Network

Nickelodeon







Starring

Lizzy GreeneCasey SimpsonMace CoronelAidan GallagherAllison MunnBrian Stepanek




Cast

Tara Strong, Trey Parker, John Leguizamo, Jeff Bennett, Mark Camacho




Similar

The Loud House, ChalkZone, Bunsen Is a Beast
The three friends and jerry
The Three Friends and Jerry (Swedish: De tre vännerna och Jerry) is a Swedish animated television series which aired in the United States on Fox Family (alongside Stickin' Around as well as Freaky Stories, The Gogs, and Lava-Lava!), Nickelodeon (UK and Ireland), Nickelodeon (Latin America) , TG4 in Ireland and Fox Kids in Spain. A Swedish/German/United Kingdom co-production, the series was created by Magnus Carlsson and produced by Fontana Pictures, Happy Life and TV Loonland.
Contents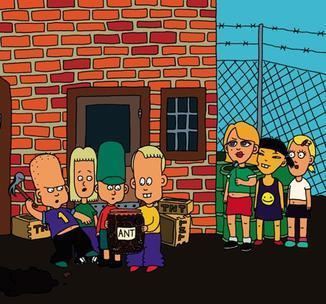 The show first aired on Nickelodeon in the United Kingdom in 1998, and ended in 1999. The series made a brief reappearance through Sprout's video on demand service in 2005.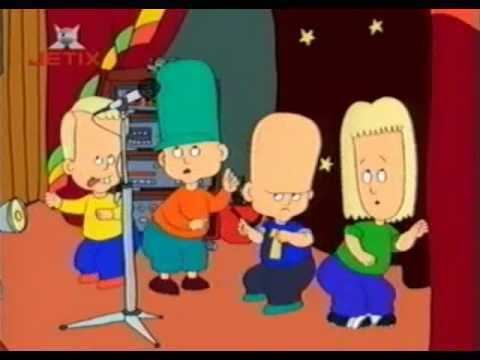 Plot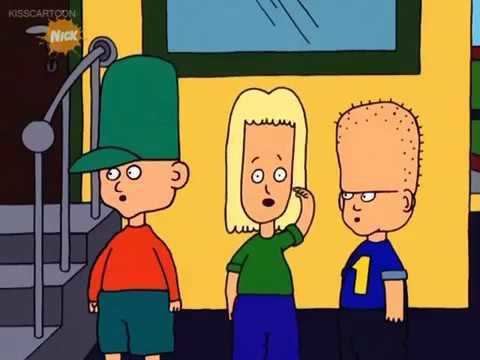 Jerry is the new kid in town who does not fit with any of his schoolmates. This series shows his best attempts to try to be liked by the 'Three Friends' who do not want him to be part of their group but still let him hang out with them as long as he helps them with their problems. They also fall for a group of the girls in town, who refuse to date them and refer to them as Ponks. Apart from school, the group have to contend with parents, bullies and their own conflicts.
Setting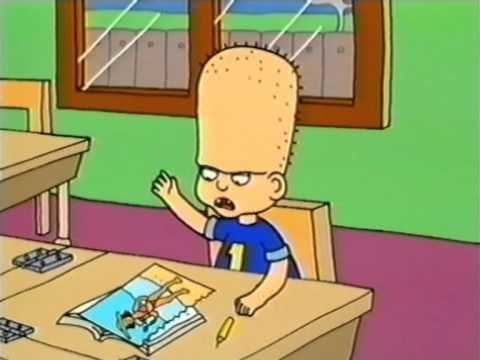 The setting location of the series is left unclear. The characters have American voice-overs and dollars are mentioned as being the currency, suggesting a location in the United States. But the houses and architecture depicted in the series are European or European-like, suggesting a location in Europe. The creators of the series likely took inspiration from the architecture of Sweden and the United Kingdom, since the series was a Swedish/British co-production.
Criticism and controversy
Although Fox Family allowed The Three Friends and Jerry on their lineup (the original swearing in the Swedish version was not included in the English dub), many parents thought that it was not appropriate for children to watch, as it contained sexual content (the intro had Jerry getting yelled at by his teacher who is sunbathing in a skimpy bikini and the boys trying to look up girls' skirts as they jump rope and at least two episodes had references to voyeurism and Internet pornography), mature themes (such as religion and a junkie character who is also a pedophile), and criminal activity that would lead to copycat incidents, like counterfeiting money, breaking and entering, and shoplifting. Fox Family pulled the show from its schedule after being beset by complaints.
Main characters
Jerry - The new kid in town. He always seems to come up with strange ideas. He tries to have a friendship with Frank, Thomas and Eric, who view him as being annoying. He sports blond hair. He wears a yellow shirt, blue shorts, and red shoes. Voiced by Joona Saastamoinen.
Frank - He is the child that is bald. He's lovesick with Linda. He isn't letting Jerry on his team. He always tries to impress Linda. He wears blue T-shirt with number 1, black pants, and green shoes. Voiced by Archit Tripathi.
Thomas - Thomas is known for never going without his big green hat. He usually takes Frank's side in debates and arguments. Thomas wears a red shirt, green shorts, and brown shoes. Voiced by Dennis Guldstrand.
Eric - Eric is a child . He loves to play football. He's on Frank's team. He has long blond hair. He wears a green T-shirt, blue pants, and black football boots. Voiced by Johan Båge.
Linda - she is Frank's cousin. She hates boys who are the same age as her and decides to go to dates with older boys. She wears a green blouse, red skirt and black shoes. She has blond hair.
Mimmi - she is the daughter of Roy Johnson and is Linda's friend. She is Asian. She wears a blue dress with a smiley on and red shoes. Voiced by Linnea Hincks.
Tess - she is Tony's sister and Linda's friend. She has blond hair. She wears a white blouse, purple dress, and green shoes. She loves Eric and keeps that secret from Linda and Mimmi.
Secondary characters
Roy Johnson - he is Mimmi's father and a boss of the shop at Carlsonville.
Monica - she loves Tony and works in the shop.
Tony - he is Tess' older brother. He loves playing heavy metal music.
PE Teacher - he is the School's PE Teacher and the Jerry's father. He is very angry with three friends and his son, but he has a good heart.
Teacher - she teaches Jerry's class. The three friends and Jerry try to send her into space so they won't have any lessons.
Dick Priest - he keeps an eye on the town where everything is fine. As a priest, he works in the church. Despite campaigning against everything immoral, he is revealed to be a fan of death metal music and horror movies.
Mr and Mrs. Ingrid Bertwhistle - they are Jerry's neighbours.
References
The Three Friends and Jerry Wikipedia
(Text) CC BY-SA