7.8

/

10

Alchetron

7.8

Rate This




Theme music composer

Butch HartmanGuy Moon

First episode date

16 January 2017




Creative director(s)

George Goodchild




Directed by

George ElliottKeith Oliver

Voices of

Jeremy RowleyBen GirouxKari Wahlgren




Similar

T.U.F.F. Puppy, Harvey Beaks, Welcome to the Wayne




Profiles



bunsen is a beast official trailer hd
Bunsen Is a Beast is an American animated children's television series created by Butch Hartman for Nickelodeon. It revolves around an eccentric beast named Bunsen, who begins attending a middle school that had previously only admitted humans. In spite of prejudice against beasts, Bunsen befriends a human boy named Mikey Munroe and his homeschooled companion Darcy. Together, Bunsen and his friends try to navigate through school life while outsmarting an evil student named Amanda, who wants to rid society of Bunsen's kind.
Contents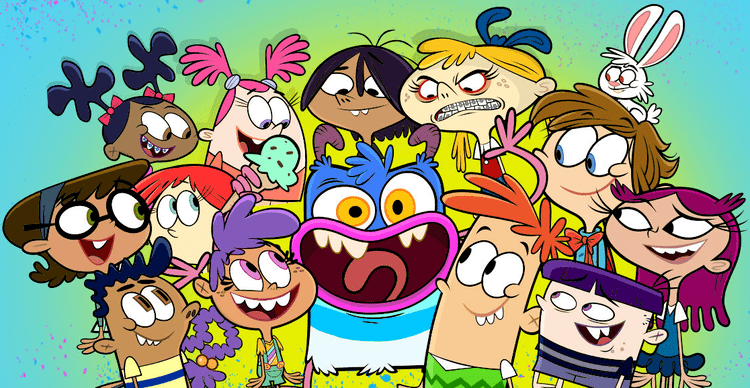 The show is based on a drawing of a monster and a boy that Hartman created in 2009. He originally considered writing a picture book featuring the characters, but decided against going forward with the idea until an executive from Nickelodeon saw the drawing and encouraged him to develop the concept into a television program. Prominent themes highlighted in the series include the positive aspects of social integration and the celebration of different cultures.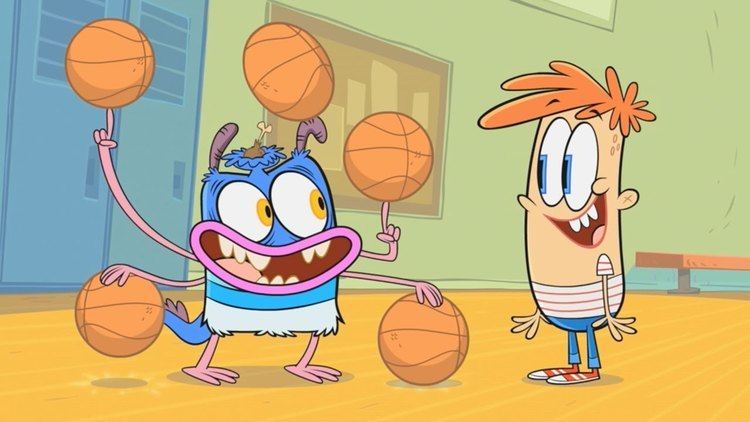 One season, consisting of twenty episodes, was ordered by Nickelodeon in December 2015. The series was previewed on January 16, 2017, and premiered on February 21, 2017. The seventh episode of the series, aired on March 4, 2017, is a crossover with The Fairly OddParents.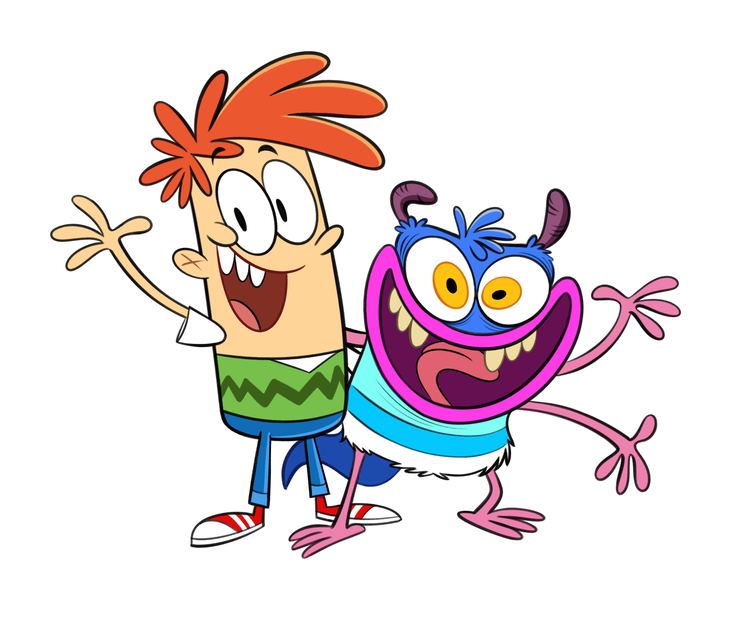 Bunsen is a beast nickelodeon comic con first look
Premise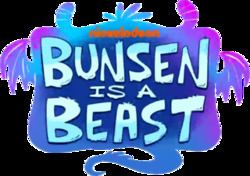 Bunsen Is a Beast centers around a blue monster named Bunsen, who is the first beast to attend Muckledunk Middle School. Mikey Munroe, his human friend, helps him navigate through school as he feels the pressure to prove that monsters can coexist peacefully without eating or harming others. Episodes typically focus on Bunsen learning how to complete human tasks or discovering a human tradition. Mikey also learns more about the monster world, meeting new creatures whenever he visits Bunsen's home. However, a girl named Amanda Killman believes Bunsen is dangerous and wants to destroy him so that his kind will suffer from extinction. Bunsen and Mikey must outwit Amanda whenever she comes up with a new scheme, occasionally with the help of their friend Darcy.
Main characters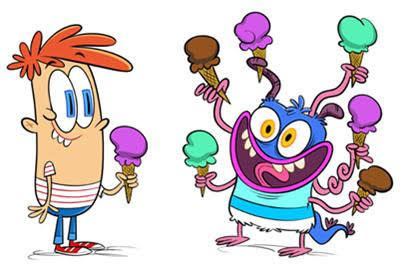 Bunsen (voiced by Jeremy Rowley) is a beast who becomes friends with Mikey and is the first beast to become a student in a human school.
Mikey Munroe (voiced by Ben Giroux) is Bunsen's best human friend and guide, who helps him navigate through life in Muckledunk.
Amanda Killman (voiced by Kari Wahlgren) is Mikey's enemy who is constantly scheming to get rid of Bunsen by trying to prove that beasts and humans cannot coexist. She speaks with a lateral lisp and wears dental braces.
Recurring characters
Miss Flap (voiced by Cheri Oteri) is the teacher of Bunsen's class at Muckledunk Middle School.
Darcy (voiced by Cristina Milizia) is a homeschooled and socially odd friend of Mikey.
Sophie Sanders (voiced by India Ennenga) is a girl who speaks in a valley girl accent. Mikey has a crush on her.
Mr. and Mrs. Monroe (voiced by Jeff Bennett and Jennifer Hale) are Mikey's parents.
Production
The idea for Bunsen Is a Beast originated in a drawing of a monster facing a boy that Hartman drew in 2009. According to an article published in Variety, he kept the drawing in his office at Nickelodeon until a network executive noticed it and asked him to pitch the concept as a television show. The message that "no matter who you are, you can always find a place to fit in" inspired the show's underlying theme of embracing integration. When asked in an interview with Heidi MacDonald's Comics Beat if the show could be interpreted as a metaphor for "accepting and befriending refugees," Hartman mentioned that the social commentary was "a little bit" intentional. Animation began about a year before the show premiered.
Broadcast
A sneak peek of Bunsen Is a Beast was first shown at Comic-Con in 2016. The series will air on YTV in Canada in Fall 2017.
Reception
This show received positive reviews. Robert Lloyd of the Los Angeles Times praised the show in his review, likening it to "an early Hanna-Barbera cartoon with the engine of Tex Avery at his eye-popping extreme" and commending its message about embracing outsiders as "particularly timely."
References
Bunsen Is a Beast Wikipedia
(Text) CC BY-SA